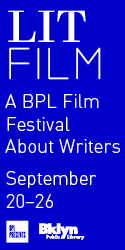 I first met Susan Wheeler at Andy Warhol's last Factory, an old Con Edison generator station on East 33rd Street. Andy already was dead—we are talking late 1988, maybe early 1989—and Susan worked at Interview, organizing public events. There was a panel discussion with Susan Sontag, David Rieff, and Robert Hughes at the Factory, and a lively dinner after at Odeon. Leo Castelli must have signed on as one of the hosts—I remember that he moved from table to table, bowing after each of us said our names.
It was our mutual friend David Lehman who introduced me to Susan that night, and we soon became friends, mostly over poems and poetry, though neither of us had then published a book. Occasionally in the company of our respective spouses, we would take car trips to visit poets' gravesites—her husband Philip and I sometimes smoking cigars as we all walked around the cemetery. Over the years Susan and I have intermittently been academic colleagues, first at NYU, later at the New School. She also has taught at Rutgers, Columbia, Iowa City, and Princeton.
Susan published her first book of poems, Bag o' Diamonds, in 1993, followed by Smokes in 1998 and Source Codes in 2001. Her poems have also graced no fewer than seven of the annual Best American Poetry volumes. Selecting Smokes for the Four Way Books Award Series in Poetry, Robert Hass wrote, "It's as if she took an aspect of postmodernism, of John Ashbery's style, back through Auden to its ancestral roots in Lewis Carroll and Edward Lear and then leapt forward again to make new inventions out of it in the disoriented present… . Smokes contains elegies, poems of urban and domestic angst, laments, invectives, cakewalks, struts. It's very much of the moment but is also a deeply literary book—how could it not be? And its confident, rueful, and playful grasp of its tradition is eye-opening and, sardonic as it is, boisterous fun."
I caught up with Susan this past spring, just as she was publishing two new books—the poetry collection Ledger, which received the estimable Iowa Poetry Prize, and her first novel, Record Palace.
A canny, plangent, demotic and visionary anatomy of "Money and God," as one of her titles here tags it, Ledger might well be Susan's finest book of poems. The brio, elegance, and wit of her new work make other much recent writing sound clumsy and tone deaf; and her adventurousness, audacity, even her defiance, make many of her contemporaries appear slight, or trivial.
Record Palace also focuses on money—on class and race, too, as well as on jazz, art and the city of Chicago. Cindy, a white, "edgy" art history graduate student from Thousand Oaks, California, starts to hang at a record store—all jazz, all clutter—presided over by the astonishing Acie. Susan apostrophized Acie in a sonnet she placed in Source Codes:
You've been pure trouble since I thought you up, 
Acie: hairnet, glass eye, a wormy dick 
through stretch pants across a girth so thick 
even your dog don't jump. I dared you drop 
onto pages without a plot—and make for one. 
Your diffidence don't stack up to jack 
shit so far, you mangy crank, your bun- 
ions in the split of your flip flop's sock. 
I need your help here …
My conversation with Susan could variously be datelined New Hampshire; New Jersey; New York; and Vancouver, British Columbia. Sometimes we were both in the same place at the same time.
Robert Polito Susan, congratulations! You've just published two books, almost exactly at the same moment. I wonder how that's been for you? Prose can achieve an impact right away, but poetry seems to enter the world much more slowly.
Susan Wheeler Yes, it's odd—for me at least, there's the inside thing, which is what passages in each book still seem exciting to me, and what aspects I know really fail in each; and then there's the outer razzmatazz of any book's publication: all that external illumination flooding—or dribbling into!—your dark corner, and the apprehension about the book's reception. For me, all of this has had a sad and surreal cast to it, with my mother's recent death. I've had a very splintered focus these past few months.
The novel was such a turgid long haul (laughter) that mostly what I feel with it is just relief at its being fixed. The fixative of publication.
RP Let's start with Record Palace. You've published four collections of poems, but this is your first novel. You've been working on Record Palace for a long time. Why write a novel?
SW I had always written terrible fiction for the drawer—early on, I thought of it as a way to get "the narrative," as they say, out of my system in order to free up the poems from it—and then in the mid-'80s I had a brief seizure of stories: seven in ten days. I write really slowly, so this was a big bolt. All of these came straight from my life and spared me least of all, something I'd admired in Tobias Wolff's This Boy's Life and would admire in Mary Karr's memoirs. Just a way of making sense of some difficult moments, of laying out my culpability. Then there were a few with invented occasions, including a story about a Chicago squatter trying to stay off junk, do real jobs, and have an actual date with a woman. I was so enamored of this output that I sent it right off to the New Yorker, and got back those encouraging rejection slips with handwritten notes. The note about the Chicago squatter story said that it felt like a piece of a longer work, and the idea was planted. That character was an early, if completely different, prototype for Acie's son.
As it percolated, the idea became much more clearly centered on the character of Acie, who was modeled on a man I knew in Chicago. The theologian Martin Smith has this interesting argument about art, that it is what we create to reveal God's world to God—I wanted to leave a record of this man I'd known, to keep him in the world's reflection.
I knew almost immediately that I was in way over my head. But just as I got serious, the novelist Maggie Paley invited me to join a writers' group she was forming with some extraordinary writers, including Janet Coleman, who with Al Young wrote one of the rare really great books on jazz, a memoir of Mingus. At about the same time, Ngugi wa Thiong'o encouraged me to keep at it, telling me that there was no feeling on earth like that of finishing a novel. I worked years for that feeling, but "finishing" was so protracted I never got it. I still feel rooked, Ngugi. (laughter) Nonetheless, it got me to complete it.
RP Record Palace re-creates Chicago so beautifully. Also jazz. Music is crucial to all your characters—your displaced art history student Cindy; record store owner Acie; and Acie's son Bowtie. Is jazz—is music of any kind—also just as important for you?
SW Cindy was the perfect character to write about the music through, because she doesn't have a clue what's going on. That's my own relationship to jazz, which I listened to a lot in Chicago in the early '80s, and more spottily since then. I'd played music from early on and done some composition and performing but I have no ear: I can't identify time shifts and kinds of sevenths, et cetera, from just listening. And yes, music has always been major food, and a really wide range although there are chapters my peers know—white-boy rock 'n' roll from Led Zeppelin and Aerosmith to Bruce Springsteen, glitter rock, techno—that whizzed right by me without landing.
RP Who are some of the other musicians who have mattered most to you?
SW Whew, well, what has been important has been individual albums, or CDs, like Sonny Rollins's Horn Culture—but some musicians off the top of my head, and completely arbitrarily, are Lester Bowie and Joseph Jarman, also Ed Wilkerson—his Eight Bold Souls stuff is a current favorite—Abbey Lincoln, John Coltrane and Charles Mingus, of course, and, jumping, Nick Cave, Ida Cox, George Clinton, Dolly Parton, Robert Ashley, Sun Ra … Dylan has been a constant since I was 12. I'm as enamored as the next person right now with Kanye West's debut. And with Sufjan Stevens, Gillian Welch. The Polyphonic Spree.
RP That's a fascinating mix, from all over the record bins. Much of Record Palace takes place in Acie's shop—there was a store just like it in Central Square in Cambridge when I was in graduate school, all piles of records and lots of attitude from everyone involved. Was there an actual "Record Palace" in your life?
SW The man Acie is modeled upon ran the store Record Palace describes. I didn't hang out there, but the times I was in the store I was struck by how abiding of me he was—I might as well have been from Mars, the clientele being not only exclusively black but all male. The setup of the store is entirely what I remember, and the one line drawn from real life was Acie's opener, about the albums and women's headlights. Yusef Komunyakaa hated that and probably he's right—usually the fact that you're wedded to is the derailer.
RP The novel takes place during the late 1970s and early 1980s, a transitional moment for Chicago—Jane Byrne is mayor, and she's living in the Cabrini-Green housing project; Harold Washington, who will soon defeat her, is already emerging. What led you back to that time?
SW Yes, the book opens in August 1979 and most of it takes place within six months. I moved to Chicago then, and I was amazed by the nightly City Hall show. Jane Byrne's stint at Cabrini was short-lived—it was a few years later that Harold Washington emerged as a major political force, and when he did it was an electrifying time. He was the kind of leader I haven't seen since, and it's just tragic that when he finally won his city council wars in 1987 he died before this power could effect widespread policies. His election changed the feeling of the whole city overnight. There was just a different sense in the streets, in the Loop. Chicago has a strong black middle class and the sense of "Yes!!" was palpable.
Besides the political foment, these were the last few years of records, LPs, and also of idiosyncratic urban landscapes. You can still find rows of vernacular storefronts in sections of Chicago, but most of the city is blanketed with all the generic box stores—from Tiffany's to Jiffy Lube, Armani, Restoration Hardware, Barnes & Noble, the works. Acie is not so much resistant to promotional culture, mega-culture, as he is clear that, well, the weatherman can't tell which way the wind blows—that the whole branded universe is essentially pointless, irrelevant to an inner life.
Also, in terms of music, this period saw the rise in "loft jazz" and, with the success of the Art Ensemble of Chicago especially, a real heyday of AACM activity in the city. At the same time, Joe Segal's special events at the Jazz Showcase did draw crowds.
RP The novel is a medley of voices—Cindy, Acie, and Harnett narrate chapters in turn. I suppose that is one way the book registers jazz: trading choruses. So much supposedly "jazz-derived fiction" radiates, for me anyway, a kind of hokey, sentimental lyricism. But your writing is so precise. How did you come to think about your different voices, and the style of the book?
SW Acie's voice was the center for me, the most interesting and compelling—and I wanted it to be in first person on account of this, but I always felt like I was writing it against better judgment. The stretch of black, but also male and 60. I remembered a kind of sustained, take-your-time flatness to the original voice, and watched those great films of Mingus for the same quality, and tried to get at that. I knew I didn't want any obvious markers of African-American vernacular English, and I read a lot of writers who would have been Acie's contemporaries or thereabouts—Chester Himes, James McPherson, et al.—to get at phrasing and cadence. Subject-wise, I was willing to go anywhere with him except to any pontificating on race. He notices—he'll identify someone as white—but it's just matter-of-fact to him.
Cindy, on the other hand, is obsessed by race. She's seriously defended—and, of course, she's a drunk. An edgy chick. Getting at her voice was in some ways harder, technically. I had to keep it ruffed enough so she wouldn't seem "normal" and Acie the "other." I also didn't want him functioning as a "Magic Negro," so he couldn't "right" her, transform her with his wisdom, and it had to be clear that she idealized him. She was tricky.
Bowtie's was the clearest sailing. He was only the grandson of Acie's pretentious mother, so he didn't have Acie's rebellion-by-vernacular; he's smart and schooled and can string a paragraph together.
RP "Tricky" seems like just the right word for Cindy. She operates along the borders of a scene she can't fully understand, and talks of "missing a code, a meta-language, a ticket." She also speaks of her "fear." Was it hard writing someone like that into your novel? So much of the book flows through her.
SW Oh, you bet. That was something this writing group helped a lot with—she started out in third person, and was incredibly tedious; at one point the fiction writers in the group suggested first person, which also made it easier to avoid her being the ground and Acie the figure. There was a bind: some readers saw her as the center of gravity, and the distancing effects I employ in order to keep her from being "ground" distanced the whole book from them. I have to live with that failing for some readers—for me, the center always has been Acie.
RP I'm wondering about your prose in the novel. I have lots of questions about the language of your poems, which is pretty complex, even slippery. But here your language is direct, and there's this strong plot, too. "Poet's novel" conjures many different kinds of books, from James Merrill to Fanny Howe, among other recent poets who have also created powerful fiction. How do novels differ—if they do—from poems for you?
SW I felt like I might as well be engineering a bridge, I was so out of my element. Fanny Howe is a terrific novelist, and seems to understand the demands of each, and there are other poets working now who get it, too—I think of Nathaniel Mackey, Carol Muske Dukes, Jim McManus. I just never did. I began with the idea of writing what I thought of as an atypical "poet's novel"—more Joel Leonard than Merrill—but I ended up with a poet's problem: sentence by sentence, it sings, while the whole is, well, challenged.
RP Oh, I don't know about that. One of the marvels of the novel is that it is so alert to class in Chicago. American novelists so rarely address class—there's Paula Fox's Desperate Characters and the work from the '30s and '40s, but not a whole lot else. But class is everywhere in Record Palace, even in the music.
SW I wanted to write around class identity, and in the back of my mind I had those looming Chicago figures of Dreiser and Algren, both of whom slammed right into it, and of course, Studs Terkel. I've learned so much about this from him. Cindy believes she can drop out of her own group—the white, middling middle class she grew up in—but she's excluded from the more cosmopolitan class of her colleagues not only by her lack of money but her whole frame of reference. She assumes she can make a place in Acie's or Harnett's communities because to her mind they must be "lower," more attainable, but of course they are as closed to her as wealthier strata are. Has Acie slipped out of his own middle-class inheritance? It's hard to say.
RP Cindy is an art history graduate student, and the crime plot of Record Palace involves art—something akin to, but not exactly art forgery. Many of your new poems also focus on paintings, really art of all kinds. Was this noir plot another way into that subject for you?
SW Hmmm, I hadn't thought about the connection between the painting in Ledger and the study in Record Palace. I used art history because I have no novelistic imagination (laughter), and my own graduate study is in art history at the University of Chicago. Inventing all the details was too daunting, so I just borrowed them from my own life, and German expressionism seemed to be the closest translation of Cindy's inner fears. Beckmann, Kokoschka, Grosz took on modernism—the turn toward industrialization and a certain urban decadence—as a dark subject, unlike, say, the Futurists, who celebrated the speed and might it represented. So there were certain parallels with the cultural themes as well. And the bold outlines Beckmann used, the relatively scumbled surfaces of the group—these were ways in which I thought about the writing, the crafting, too.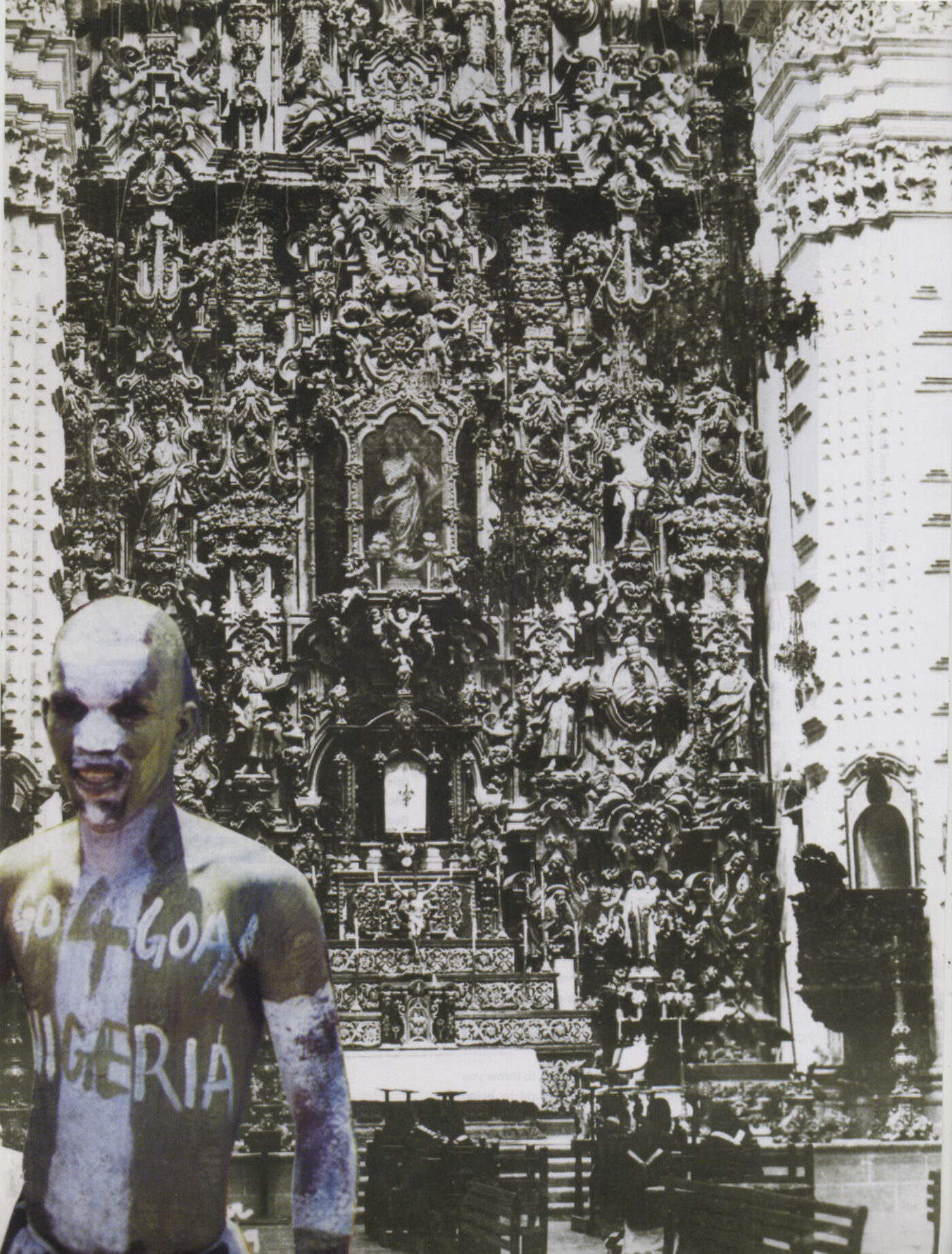 RP You do these beautiful, witty, and mysterious collages, and reprinted a few in your book of poetry Source Codes [2001].
SW I use them for correspondence. They're pretty rudimentary even if sometimes I come up with one that I think works. I'm on a panel this week on poetry and film, and I've been thinking a lot about the whole idea of "collaged poems," how this phrase has become a kind of marker for a certain moment in postmodern poetry, but what interests me much more are montaged poems. I do like locations, places in my poems, and then I like to activate figures in those places, and then cut away whenever I feel like it, so I suppose the collages could be akin to that.
RP I was very sorry to hear about your mother. Maybe we all need to be reminded that books—or interviews like this—get written and published against a background of complex, troubling, messy life. We've known each other for at least a decade, but I only know the outlines of your childhood.
SW My mother was my father's teacher at Rhode Island School of Design, and I have a younger brother, Dan, who is an architect in Chicago and went to RISD, too, for his own training. I was sick a lot when I was a kid and alone a lot and a little moony as a result, so I started to write pretty early. I flailed back and forth between these Seussian stories about a goose and a bear, "Goosey and Flunk," and poems that were modeled after my Catholic friends' prayers, which fascinated me—my parents were assertively agnostic. For most of my childhood, we lived in Rochester, Minnesota, and then moved out east—to Connecticut for my first year of high school and then outside of Boston for my last three.
I went to public high school in the early '70s, at the height of loopy electives and minimal requirements, and I had a really extraordinary group of English teachers. Some of them would act out Waiting for Godot for us once a year in a corner of a classroom, in newspaper hats. They showed us Andalousian Dog and Last Year at Marienbad and The Seventh Seal and Blood of a Poet—a field trip I remember was to see The Great White Hope with a teacher who distributed Black Panther Literature. Required readings were more pedestrian but not their approach to them, and the chair of the department then was a grouchy fellow named Tom Hooper with whom I had a tutorial my last two years and who gave me a sense that I could write something important, emotionally important. He was the first to recommend Didion and Sontag and to tell me when something I wrote stank.
RP Stank? I doubt it! But that leads me to your early publication history—did it take a long time for you to have your first poems published? Or was it relatively quick and easy?
SW Outside of a couple early on—two in, of all places, Christianity and Literature my first year in college—it took years. It gave me the gift of expecting no takers. I sent my first book out for eight years before Georgia on their third pass took it.
RP That's fascinating. The Christianity and Literature part, I mean. And you say those first poems of yours were modeled on Catholic prayers. Ledger is a book about "Money and God," as one of your new long poems titles it [see First Proof, "Money and God"]. Your early collections, Bag o' Diamonds and Smokes were just that—collections, various and divergent. But, your new book of poetry, Ledger [2005], is an insistently and stunningly unified book, focused on those twin themes of religion and capital. I'm reminded of "ledger" in the sense of a financial register, but also the sense of a final reckoning. Until we started talking, I would have said that Ledger represents, if not exactly a departure, at least a fresh intensification. Do you see the concerns of the book as new, or as concentrating on what was implicit from the start? I'm wondering, too, if you knew that you wanted to write about God and money, or if that focus emerged gradually during the writing?
SW The God part was always there, just not as overt. It was after my second book, I think, that I did a reading at a religious school in Pennsylvania, Messiah College, and there the students just launched in, talking about Jesus and how several poems either supported or took issue with their own beliefs. It was spooky but great—I felt like my secret was out! I've always wished I could write something in which faith was as apparent and as organic as it is, say, in Agee's Death in the Family, but for one reason or another I didn't.
I knew I wanted this book to be about money, and then it seemed inevitable that it be about God, too. That so much of the yearning is displaced yearning for God.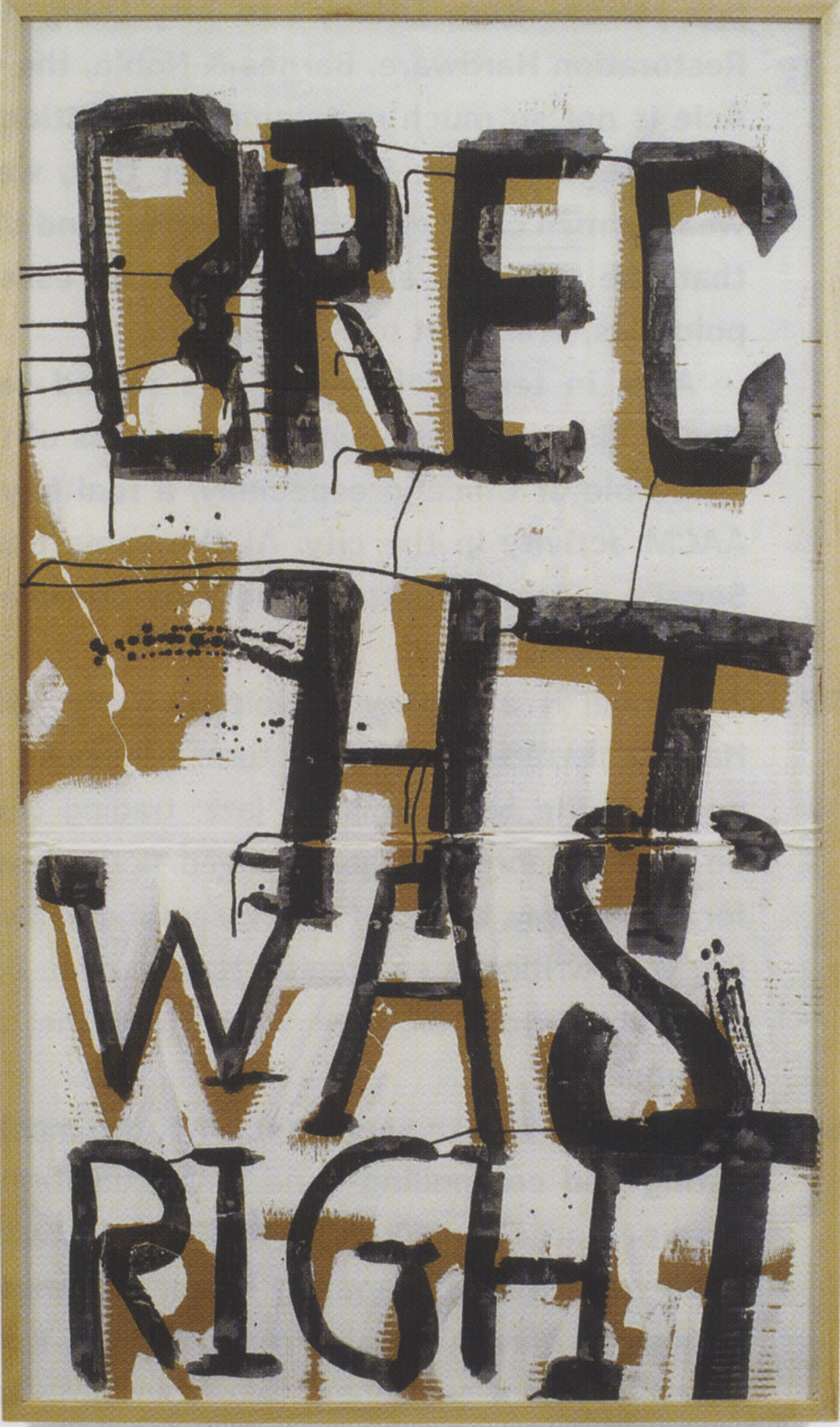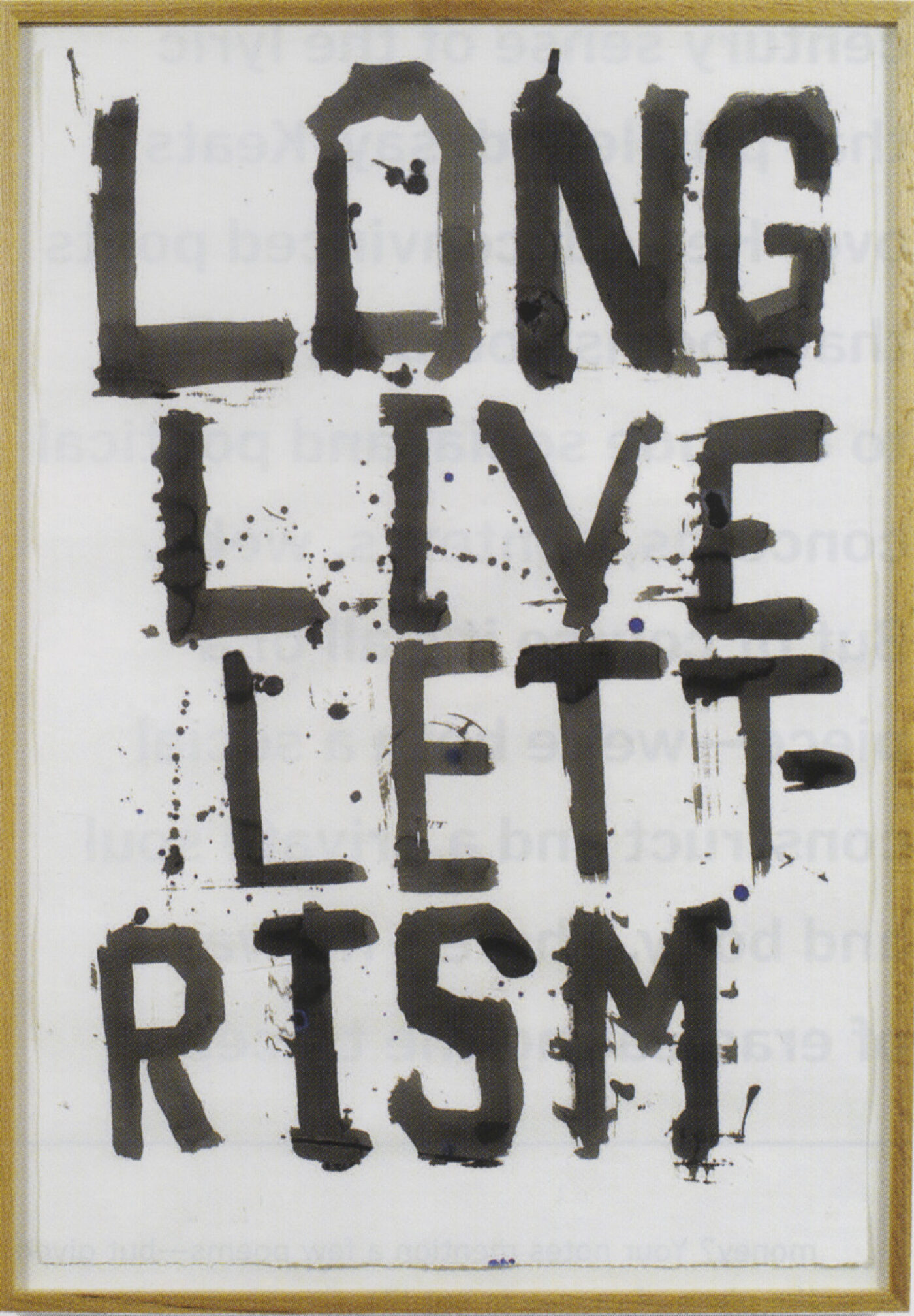 RP Ledger mounts a fierce consumerist critique, doesn't it? I'm thinking of your beautiful little poem "The Green Stamp Book," where a young girl's plangent "yearning" mutates into the shopper's "Can I have," or the vision expressed in one of your epigraphs from Toynbee: "They did not understand that even an economic world order cannot be built on merely economic foundations."
SW Well, one tragedy in the consumerist culture, in addition to its physical casualties, is the absolute draining of the spirit, and the conforming channeling of the imagination. The impulses have always been there, and have always been played upon—look at some of Catullus's fixations and indictments—but the scale of it now is devastating.
RP Why do you think so few poets have written about money? Your notes mention a few poems—but given the place of money in our life, this absence is pretty astonishing, no?
SW Oh, I see it as a long line, actually—having to include Shakespeare and Chaucer, Hardy, Brecht, Pound, and on … . and there seems to be a groundswell of late. Poets as disparate as Kristin Prevallet and Anne Carson, Jerome Sala and Jeremy Prynne, Keston Sutherland and Elena Rivera have done recent work around it. But I know what you mean. A prevailing 20th-century sense of the lyric that privileged, say, Keats over Hesiod, convinced poets that poems could be willed to exclude social and political concerns, contexts, webs. But of course it's all of a piece—we're both a social construct and a private soul and body. There's no way of eradicating the traces.
RP I'm interested in the reading that went into Ledger—all those histories and economic books you cite in your notes. How did you prepare yourself for these poems?
SW Oh, most of them were just happenstance, or parts of the original poems' conception. The only poem that involved real research was "The Debtor in the Convex Mirror," and I wrote that over an intense couple of weeks in upstate New York, cleaning the Bard library out of anything on northern painting and on Antwerp and economic history. I'd always made fun of edifying poems until I found myself in the thick of one.
RP There is a steady overlapping of financial and religious languages all through Ledger. Many poems and even words carry both of those burdens at once—"Doubled Indemnity," as you might tag it. I'm thinking of poems and sequences like "That Been to me My Lives Light and Saviour," which quotes Chaucer's "The Complaint to His Empty Purse," or "Each's Cot an Altar Then," which mixes Wordsworth's "The Labourer's Noon-Day Hymn" and the Book of Common Prayer, or "Proper Return," "Hand, Mouth, Market," "Good Goods," or "Charity Must Abide Call for Ancient Occupation," among others. I was reminded of George Herbert's notion of a "parody," where he would take a secular verse form or meter and recast it for a religious occasion. But that's just one possible way they play off each other.
Your focus is what one poem calls "the grasping soul," and you find a way to immerse us in what another calls "the jangling discourse of our nation." Such loaded, playful phrases, but there's a ferocity to them also. How did this tension between "wit"—or evasion, or multiple meanings—and directness play itself out in the writing of the poems?
SW I love "the jangling discourse" and wish I'd invented it; it's Martin Luther King's. To any poem one brings, at least I bring, an emotional state—it's unavoidable no matter how detached the compositional method or operation. Then what preoccupations your methods have make their accommodations to the demands of that state. Since the book was written over several years, that tenor varied, but I think that the prevailing subject brought out the ferocious in me, and that tends to surface in most of the poems. The "Charity" poem you just mentioned was braided from the juxtaposition on a page of the New York Times of an article about the profession of shepherding with a story about a charity that had barred gay individuals and that was being cut off by the feds for discriminatory practices. Much of the poem is sampled phrases from each story, spliced. But what popped up, in the course of composition, were other samples, from the Song of Solomon, from the Book of Common Prayer again, from Berryman. Had I a more blithe attitude toward the joys of shopping, perhaps the informing spirit wouldn't have ended up with a car crash, a cloned and mutant sheep, and a note about the (Good) Shepherd as "crazed." I feared, as a result, a heavy hand, but there was no way of masking the sadness behind many.
RP I think of your earlier poems in Bag o' Diamonds and Smokes as composed of all these swirling vernaculars: the languages of pop culture, or of various professions, or even of modernist poets like Frost, and of course Pound. You've written so smartly about Bob Dylan's possession of the forms and variety of American speech, and that's how I've come to think of you. A collector perhaps, or a magpie. Your pleasure in our random, fleeting, and lost slang is palpable. How did you come to this absorption in vernaculars?
SW God knows, as my mother would have said. I'm beginning to get an inkling, as I've been writing a series of poems that use her idiomatic expressions—she grew up in Topeka, and had a strong portion of Pennsylvania Dutch as well, but who knows where she got phrases like "busier than a cranberry bog merchant." Other things, of course: a soft spot for "colorful speech," attempts to "read" idioms in order to fit into a group or out of one, an awe of good talkers, especially those who use highly idiomatic speech, Catullus—(laughter) What does Armand Schwerner say? "Extension of the dramatic monologue into plurilogue."
RP Ledger concludes with an amazing long poem, "The Debtor in the Convex Mirror," that takes off from Quentin Massys's painting. There's lots of play here with the old languages of money, or of art history, but there are also a series of what resemble narratives—a shoplifting story, or your account of the presumably invented "rube" Charles. That earlier mix of vernaculars is now matched by a mix of narratives. How did you come to write this poem? Did it feel different from your earlier poems as you were working on it?
SW In a lot of ways. It's the one I mentioned before, where it was a couple weeks of pretty nonstop reading along with the composition. We had a house upstate without air conditioning and it was a really hot August, so I'd do some other work in the morning and then move onto our bed, which was in the only air-conditioned room and had a large enough surface to keep the piles of books and drafts spread out as I worked for eight or nine hours. Then reading, sleeping, and the next day the same. Whatever the results, there are those times when the immersion is total, and that always feels like a gift from the sky. The painting was clearly narrative, and the relationship of my poem to Ashbery's "Self-portrait in a Convex Mirror" was a narrative, and the historical study of the development of sanctioned debt and interest was a narrative—so I think my impulse was to make these narrative strands into tangible correlatives.
RP The book touches on so many senses of "debt," including literary debts. That aspect is aesthetic, but it's also ethical, isn't it? Poems and art as sources for generating fresh art, and debt as a gain, or as a celebration, seems to be part of the ethic of Ledger, part of its cultural critique.
SW Yes, there's that great story of Isherwood coming across a good poem by a contemporary in a journal and envying it, chagrined, and Auden saying something to the effect of "What do you mean? It's great—more to raid!"
RP And you're more open about the sources for your poems than many poets. I'm thinking of your book Source Codes, as well as of this notion of literary borrowings as "code" for other social, economic, and ultimately spiritual transactions.
SW Yes. And those transactions as code for the literary, at times.
RP There's a powerful moment in "The Debtor" when you glance at narcissism, and rewrite Whitman on Lincoln: "O Captain Me, O Consciousness." Reading this book, I'm struck over and over by your sense of poetry as a force for radical transformation and self-transformation. There's no naïveté about the marketplace, or about discovering and chasing a language above or prior to it. This is in many ways a dark book, yet never a reductive one, and rarely a despairing one. Is there more you might wish to say about the situation of religion in your work?
SW I'm rarely aware of "employing" it, but I also don't try to excise it. In Ledger, and particularly with the "Debtor" poem, there was a conscious engagement with an essay by the Archbishop of Canterbury, Rowan Williams, "Between Politics and Metaphysics," which addresses the quite 20th-century conundrum that if there is an acceptance of relativism, if everyone's perspective is acknowledged as subjective and contextualized, how can we then believe in the absolute of God? He argues that although the experience of an individual is subjective, there is a portion of overlap in which certain things are shared, and it is in that shared but ever problematic demi-sphere that there is both an overlap and a universal. I'm badly misrepresenting it by reducing it to this, and the argument is marvelous; the essay loomed large through the book's writing.
RP Do you want to say what you are thinking about writing next?
SW When I finish the mom poems, "The Maud Project," I only want randomness. But I'm involved in two collaborations: one with Mary Jo Bang, a novel or novelette—we'll see!—in verse, and a budding project with my stepson, the filmmaker and photographer Jonathan Furmanski, on the industrial site just south of the city on the New Jersey Turnpike. That's plenty of predetermination for now, eh?
Robert Polito is a poet, biographer, critic and director of the Graduate Writing Program at the New School. The author of Doubles (Chicago), A Reader's Guide to James Merill's The Changing Light at Sandover (Michigan), and Savage Art: A Biography of Jim Thompson (Knopf/Vintage), Polito edited the Library of America volumes Crime Novels: American Noir of the 1930s and 1940s, and Crime Novels: American Noir of the 1950s. He is currently editing an anthology of Manny Farber's film and art criticism, working on a new collection of poems, Deep Deuce, and a new nonfiction book, Detours: Seven Noir Lives.
Originally published in
Featuring interviews Edward Dimendberg and Allan Sekula, Luc Tuymans and Kerry James Marshall, Nell McClister and Paul Chan, Sue de Beer and Nancy A. Barton, Heather McHugh, Susan Wheeler, Miranda July and Rachel Kushner, William Wegman and George Steel, Tony Conrad and Jay Sanders, and Carolyn Cantor.