Discover MFA Programs in Art and Writing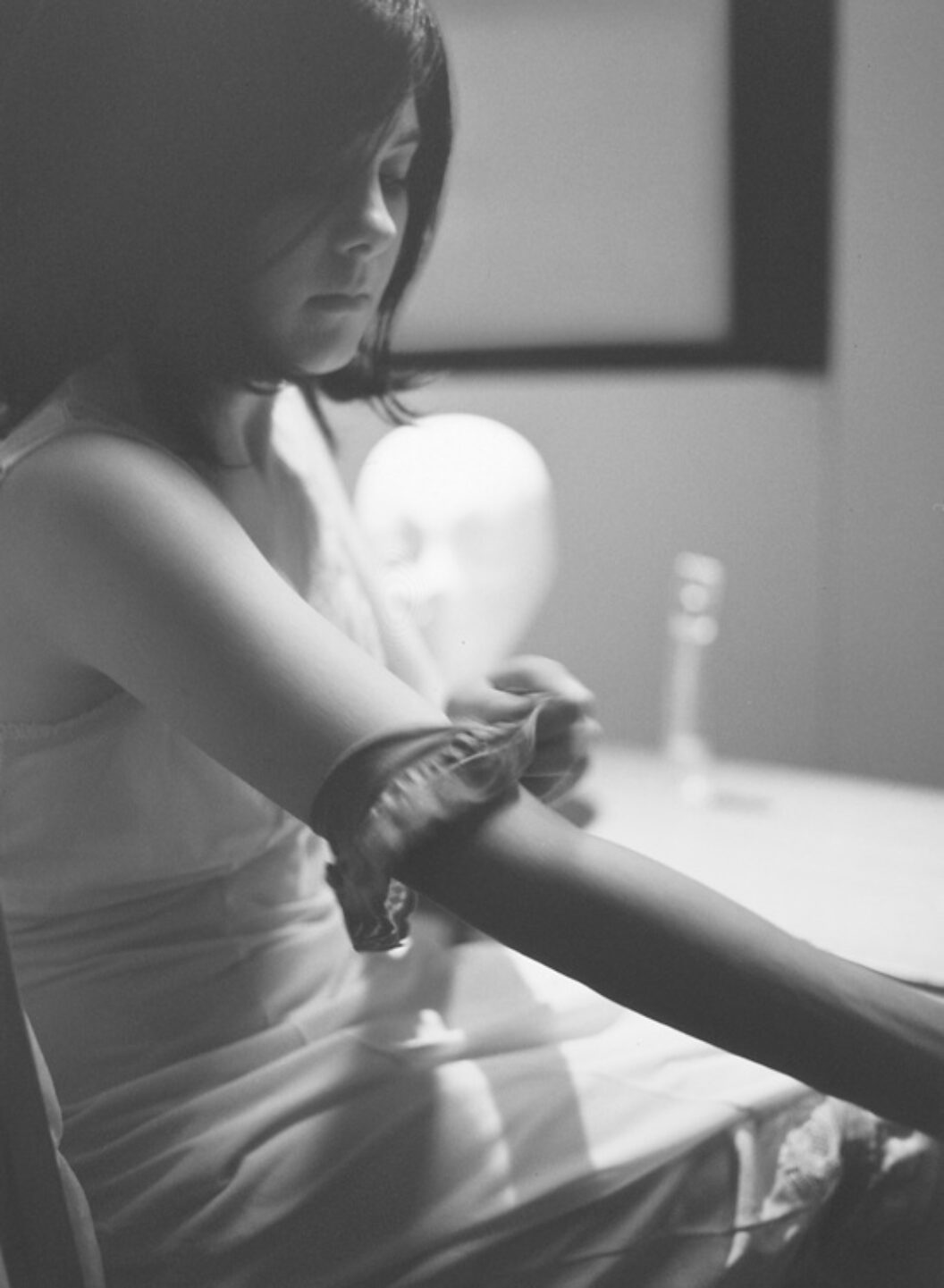 "Death is your gift."
—The First Slayer to Buffy
Since Sue de Beer's work is about the logic of identification, rather than interpretation, my goal with this essay was to stand in for the viewer, and express how de Beer's work affects me. As the artist blends her own history with writings by Dennis Cooper and popular music to achieve a synthetic "truth," I mixed elements of my own life into de Beer's narrative. My sense is that this kind of merged logic is how narrative films actually work in the unconscious and the imaginary. Sue's presence as a director is also strongly felt, and I wanted to acknowledge that. She both is and is not her characters.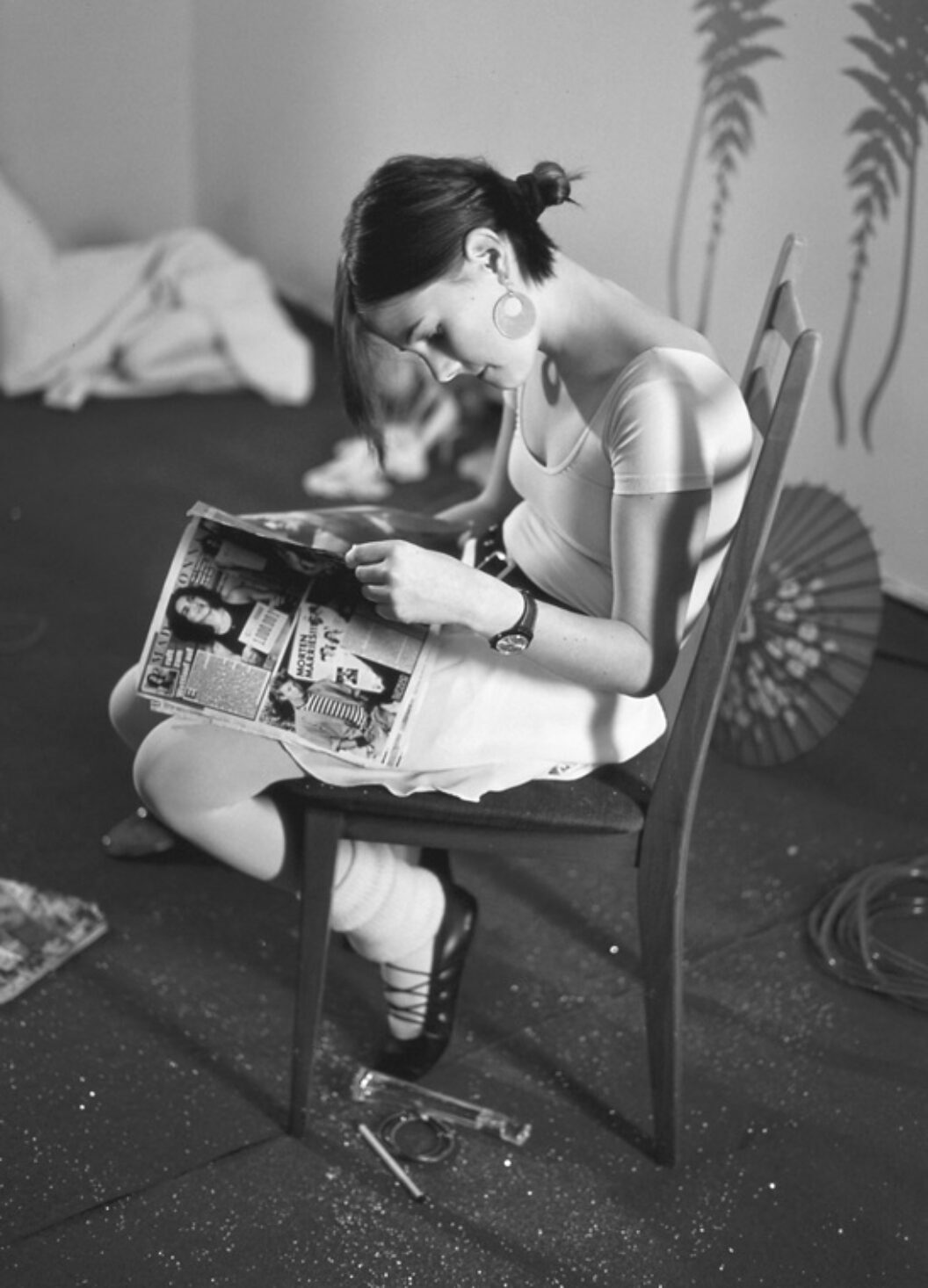 I brought a handgun to school with me pretty regularly during most of the spring of 1973. A .22 caliber Ruger. I kept it in my Hollywood High School locker in a paper bag. I figured it would come in handy for hunting small animals when the world came to an end.
But the world didn't end when I was 17, and now I'm watching Sue de Beer channel the adolescents we were, and still are, through a mix of empathy and sensuality that can't quite contain the dreamlike horror of complete exposure. The nonlinear construction of her latest video installation Black Sun (in which scenes of a girl, a teenager, and an old woman run parallel on side-by-side screens and are often intercut so that it is unclear what their relation is) compels viewers to draw on their own imaginary reserves to enter the work, and thus, their experiences become a part of its truth.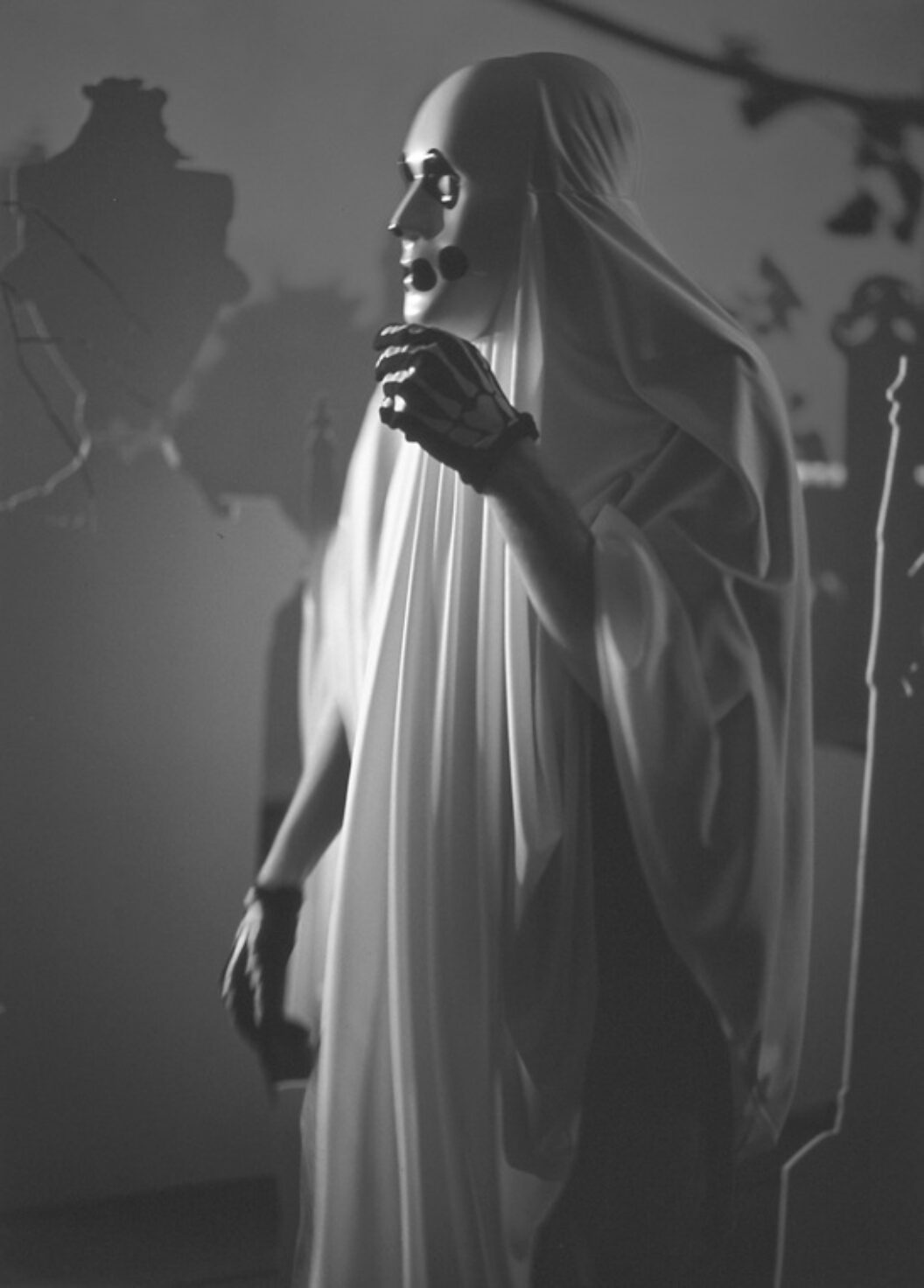 Naked young feet creep up astroturf-covered stairs. The doubled projection screens draw us toward a door, coded with the orange-red light of movie violence. Inside the red glow, an older woman undresses, restaging the vulnerability and confusion of youth as the frailty that reemerges with age. She lies down on the bed; the skin on her chest is rippled. We are too close now, helplessly intimate as she crosses her hands slowly over her chest, becoming a corpse.
Now the woman is younger, and I'm not trusting her, this graceful little girl in the pink leotard—how can she be more than an object? I resent her cleverness and satisfaction, but most of all the charm of her slight awkwardness. Self-loathing. I was never this little girl, but I was. Your double, your twin, the one who mocks you, the one who offers redemption.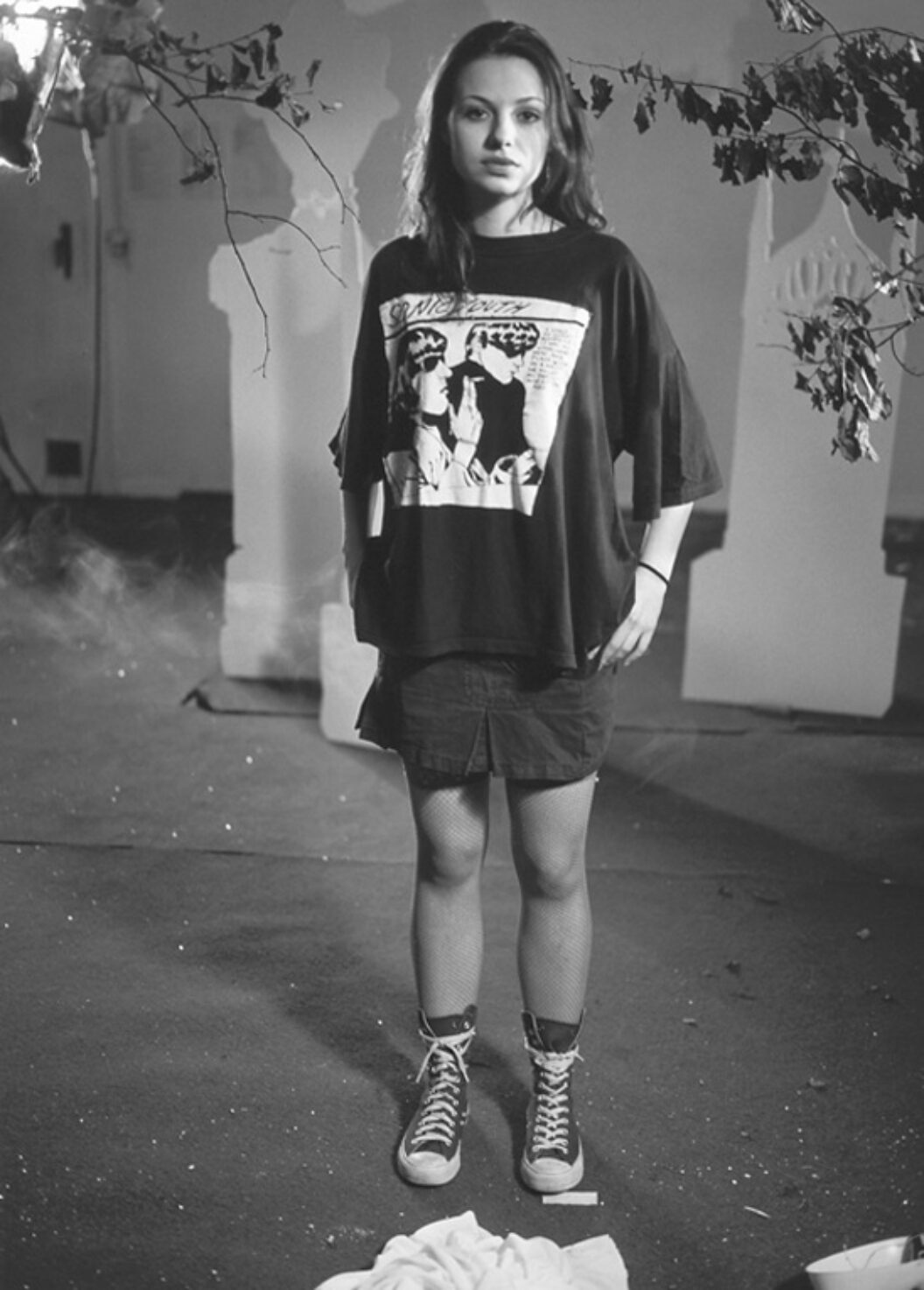 And then you start to feel them, and you feel her, but there's yourself, too, and all the bitterness and misery that comes with it. Her girls are pretty. She waits patiently, directs her story without hatred, but your ghosts are the older sisters: they wish they could be sweet, but they are killers and it's too late, the little one is dead.
In the red light, the little girl tries on the black wig, combs the dead hair. She lies down, nestled in the bed, with the dead.
The woman is undressing upstairs in the red light again, but now the nightlight is cool and blue, and the teenager has gone to the graveyard to meet a friend. In her death mask and ghost costume, she wears the symbol, rather than being the symbol. There in the symbolism of death, they escape from the horror show that marks the betrayal of adolescent development and mortality. And if, in the world around us, death has become our only symbolism, then it is through our identification with de Beer's characters that we can move beyond the paralysis of self-consciousness, the nightmare of our own mutability.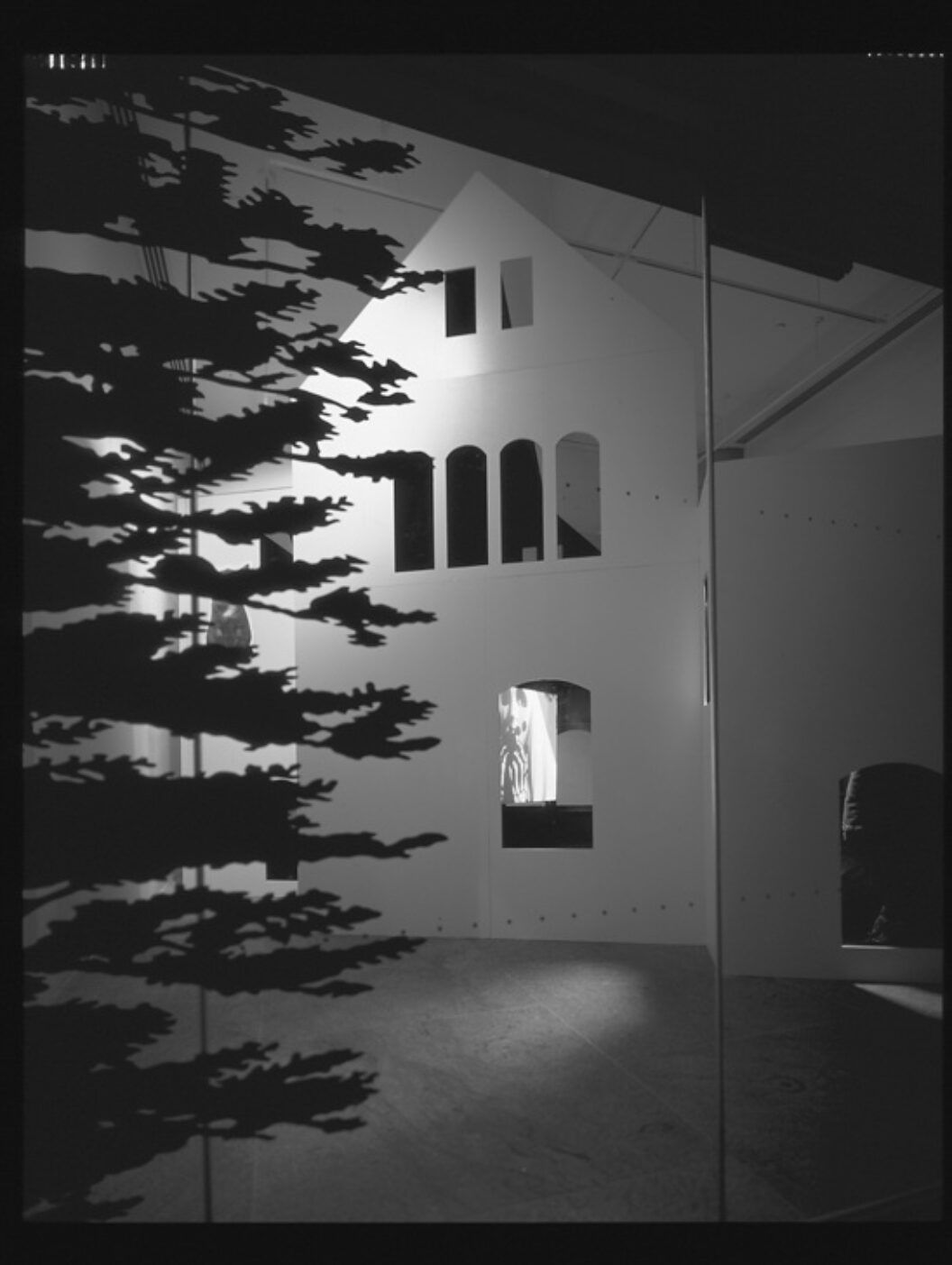 Sue gives us these children to love. Making careful notes, she gives us back our experience through her dreams. She cleanses us of our memories by forgiving them, showing us to ourselves as the vulnerable young people we were when we first had apocalyptic visions. The bipolar strategies of mania and despair are the twins designed to shield us from our own innocence. But de Beer gives us back our fallibility through the realness of death. Death is her gift. She gives us these deaths as our gift.
Nancy Barton is an artist and Chair of the Department of Art and Art Professions at NYU's Steinhardt School.
The Artists on Artists series is sponsored by the W.L. Lyons Brown, Jr., Charitable Foundation and the New York State Council on the Arts.
Originally published in
Featuring interviews Edward Dimendberg and Allan Sekula, Luc Tuymans and Kerry James Marshall, Nell McClister and Paul Chan, Sue de Beer and Nancy A. Barton, Heather McHugh, Susan Wheeler, Miranda July and Rachel Kushner, William Wegman and George Steel, Tony Conrad and Jay Sanders, and Carolyn Cantor.