Subtext: Joanna Fuhrman, Funny Not Funny by Susie DeFord
It's hard to classify Joanna Fuhrman's poetry. David Shapiro calls it "infra-surrealism" and the press release for her fourth collection Pageant (Alice James Books 2009) defines it as "pop-surrealist lyrical poetry," but it's more than that.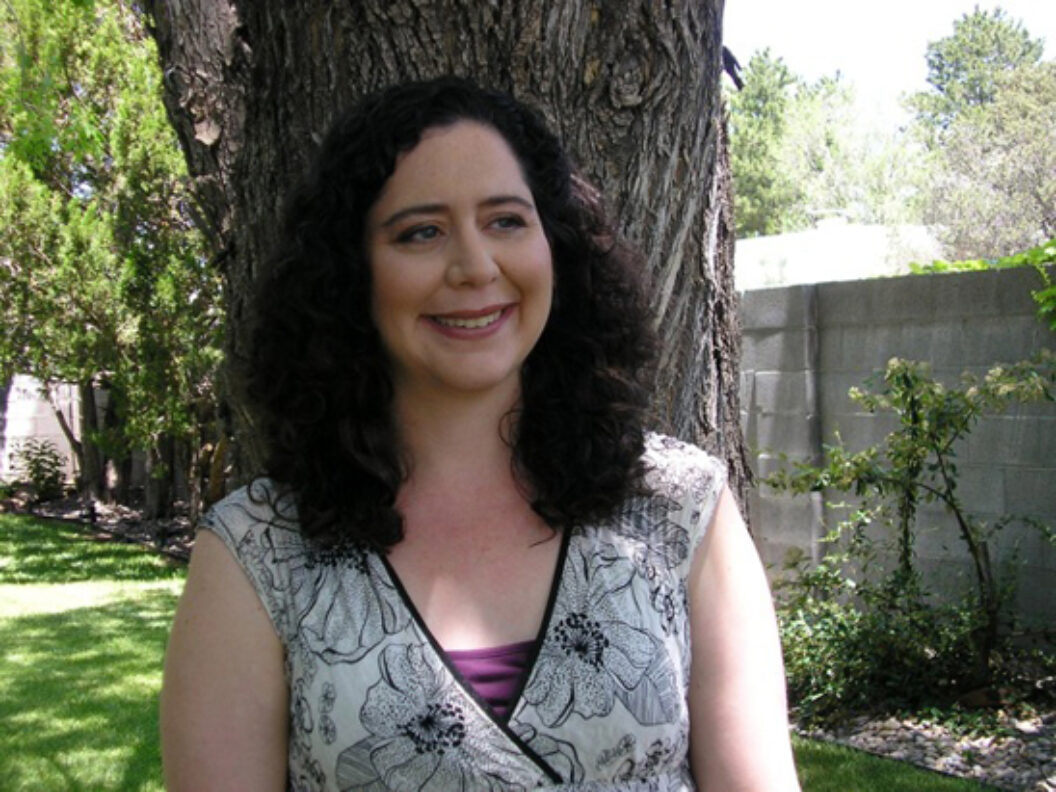 It's hard to classify Joanna Fuhrman's poetry. David Shapiro calls it "infra-surrealism" and the press release for her fourth collection Pageant (Alice James Books 2009) defines it as "pop-surrealist lyrical poetry," but it's more than that. Unlike a lot of surrealist poetry, Fuhrman's work actually makes sense. She effortlessly and playfully combines seemingly unrelated words and ideas from pop culture to high culture, Cracker Jacks to Duchamp, linguistically tap-dancing and dazzling the reader with fresh metaphors. She takes the best of surrealist and narrative poetry, weaving social and personal stories with extreme wit, imagination, and, unlike some of her merely heady contemporaries, dare I say heart.
She reminds me of two New York restaurants that are absolute institutions, Shopsins and WD-50, where the chefs dare to combine barbeque and lentils or pancakes with macaroni and cheese. One wonders if these combinations will work or be disgusting, but in the right hands they are delicious, causing one to ponder why no one has done this until now, and to wonder what other strange flavors would go well together. This is Fuhrman's gift—the ability to open minds and inspire the reader to challenge the possibilities of language.
Joanna Fuhrman is the author of three previous books of poetry, Freud in Brooklyn (2000), Ugh Ugh Ocean (2003), and Moraine (2006) all published by Hanging Loose Press. Her work has appeared in many literary magazines such as Teachers and Writers magazine, Fence, New York Quarterly, and in anthologies published by Harper Collins and Soft Skull Press. She has also written short plays that were produced at La MaMa and the Bleecker Street Theater and recently finished writing a Young Adult novel, Still Life with Liver. She has taught at various institutions for over a decade and currently teaches poetry at Rutgers University and in public schools through Teachers & Writers Collaborative. She is poetry editor for Boog City, a community newspaper for the East Village. In the fall, she will curate the Wednesday night readings at the Poetry Project at Saint Mark's Church.
Susie DeFord Poetry is not always thought of as a particularly humorous genre of expression. Comedy is obviously a huge part of your writing. Who are some of your favorite comedians? Which poets do you find funny and why?
Joanna Fuhrman In general, I don't like standup comedy, if that's what you mean. I like funny movies—especially those of Preston Sturges. I think Carole Lombard and Barbara Stanwick are amazing. Do you know the stage actress Kristine Nielsen? She's the closest I can think of at capturing Carole Lombard's mercurial energy. She's like a supernatural force. A few of my favorite funny poets include: Frank O'Hara, John Ashbery, Ron Padgett, Elaine Equi, Jerome Sala, Rachel Loden, Dean Young, Jean-Paul Pecqueur, Chris Nealon, Kevin Davies, Denise Duhamel, Bernadette Mayer, David Shapiro, Paul Violi, Wanda Coleman, Bob Hershon and Jack Spicer. As a reader, I tend to see humor in lines that aren't usually thought of as funny. I really enjoy the wit of Michael Palmer or Rae Armantrout, but they are not really thought of as comic poets, per se. I like poetry best when the line between what is funny and not funny is blurry. I think of emotion in poetry as being embedded in thinking; language and wit is how we see the mind at work. I remember being disappointed the first time I heard James Tate read. (This was back in 1992, I think soon after Distance from Loved Ones, my favorite Tate book and a book I still love.) On the page, his poems seemed both funny and painfully sad, but hearing them out loud, each joke was milked and the pathos was lost. Often when I read, I feel really uncomfortable when the audience doesn't laugh (because that's what I'm used to, especially in New York), but I know that for my poems to work, they shouldn't just make people laugh. If you are a stand up comic and no one laughs, it means you've failed, but as a comic poet, the audience response might be more unpredictable and I think that's actually what makes poetry more interesting than comedy.
SD A poem in Pageant is called "Ode to Television" and the poem "The Summer We Were All Seventeen" praises radio. Many writers poo-poo television and various forms of technology, what are your thoughts on technology and writing?
JF I really love radio, especially WNYC, though I think the speaker's perspective in "The Summer" is more ambivalent than my own. I don't really have an opinion on digital poetry per se. It's fine, but I'm not sure if too many poets have found a way to make it interesting yet.
SD You mix lots of high and low culture in your work like in the poem "Plain Sight" where you go from Marcel Duchamp to Cracker Jacks, Eva Braun to Ouija boards. What/who are some of the most compelling examples of pop culture at the moment for you and why?
JF I've been thinking about how quickly the tone and values of pop culture have changed since the financial collapse. Everyone is always comparing Lady Gaga to Madonna, but the tone of her shtick is substantially different and I think more subversive. I just saw a student production of Threepenny Opera at Julliard, and during intermission they showed a reel of Lady Gaga videos, which, of course, were perfect with the play. When Lady Gaga sings of the dirty filthy rich and eats the piles of money in her combination '80s power suit and high-cut swimsuit, it's super fun but the irony is also extremely clear. As a culture that's recently lost its sense of itself as an economic powerhouse, our relationship to materialism is bound to be different than Material Girl era Madonna. Jay-Z just released "On to the Next One" where he criticizes our culture's endless desire for new products, for the next "new thing." It's interesting how different that is than some of his earlier songs where he's bragging about how much money he's made. I am hoping that something positive will arise from the culture shift.
SD You have a few poems dedicated to Sharon Mesmer and David Shapiro. What are your relationships to them and what compelled you to answer their poems with your own?
JF Sharon and David are both good friends and poets whose work I admire and hold dear. I really loved Sharon's book The Virgin Formica and felt inspired to write after reading it. Her poem "What Becomes Us" is almost all questions so I thought it would be fun to try to answer the questions in a poem. (I didn't answer all of them.) I showed David the poem and he reminded me that he has a poem (it's actually a self-cento) that is all questions, too. I had so much fun answering Sharon's questions that I wanted to try David's. (His are available online here.) I wanted to put the URL in the book, but the press didn't want me to.)
My response poem is up on the New American Writing website.
SD The poems "The Writer's Life" and "The Lecture" chronicle some of your thoughts on writing and teaching. When/what were some of your first thoughts on wanting to be a writer? Had you not become a writer, what were some other career paths you'd thought of pursuing?
JF I don't think I ever thought I wanted to be a writer. Early in junior high, I decided that I was a poet. It didn't seem like something I chose. When I was a little kid, I used to say I wanted to be an actress, but I really never had any acting talent. I used to borrow musical scripts from the library and make all my friends act them out at recess. Everyone was impressed that I could sing loud and whiny like the girl who played Annie, but no one told me I was beyond off key. I always said I wanted to be a visual artist, but I never had faith in my abilities. I was a double major in art and liberal arts in college for a year, but I couldn't do both. I never would have finished. When I was in high school, I used to say I wanted to be a poet and an art critic like John Ashbery. I still have never written anything on art and feel kind of out of it right now.
SD You teach at Rutgers and in various schools through Poets House and Teachers and Writers Collaborative. How does teaching inform your own writing?
JF Sometimes the relationship is very direct. Some of the poems in Pageant were started during moments of in-class writing exercises. Often I will teach exercises where we pass words around; some of these get incorporated into my own writing. I remember the poem "How to Be Happy" started that way. I even included an earlier version of the poem in the anthology Poets House made for the class I taught to adults in Pelham. Another poem was started during an after-school writing club for teens I used to teach at a high school in Brooklyn. One of the students came up with an idea for a writing game where we all had to come up with a different category of word and then list words under that category. Each word had to start with the last letter of the previous word. So if we were doing vegetables and I said, carrot, then next word had to start with T. I think that's how the word tomatillo ended up in my poem.
Sometimes words from the exercises show up months later. I remember I was doing an in-class sestina exercise with my Rutgers students where we had to use borrowed end words. (I made a worksheet with blanks for end words.) I ended up with a worksheet where one of the students had written Jamie Lynn Spears as an end word. (I had asked them to make one of the end words a proper noun.) I made a big fuss and said I didn't think I could use Jamie Lynn Spears in a poem—maybe Britney but Jamie Lynn, no way. But then lo and behold I was writing a prose poem in the middle of the night six months later and there she appeared and it seemed inevitable. In retrospect, Jamie Lynn is more fitting to appear in a way because her significance seems less over-determined.
I also think designing assignments can affect my writing. I often teach a private class in my apartment where I have the same students over many years, which means I always have to come up with new assignments. I try to find at least three to five poems to go with each assignment. Often I find that I am not consciously trying to do the assignments, but thinking about writing in certain ways affects how I write. Again sometimes it's more direct, I used to always teach Yehuda Amichai's poem "Autobiography" where the speaker describes his parents in shifting metaphors. I wrote my own version of this poem years later. It's in my book Moraine. The poem is called "Self-Portrait as Infant Moraine."
Lately, I have been teaching younger kids than I used to, which I love because their poems are so amazing, and they make me use words in my own poems that I wouldn't normally. Last spring all of the third graders were putting Leprechauns in their poems so I thought I should write a poem with a Leprechaun in it too.