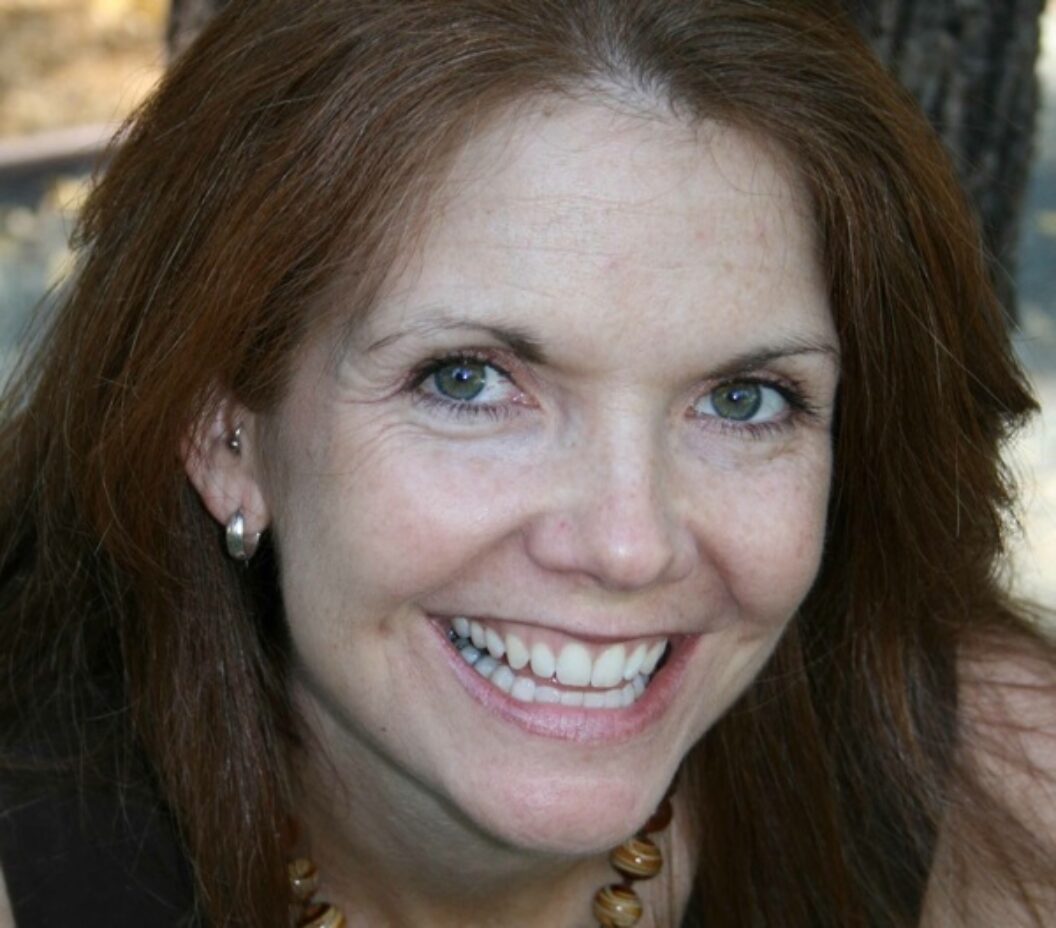 Cheryl Dumesnil's first book In Praise of Falling is the winner of the 2008 Agnes Lynch Starrett Poetry Prize. It begins with the Zen proverb, "Fall down seven times, get up eight." This proverb could be a mantra for any aspiring writer. Writing is so full of rejection and little failures, writers pretty quickly realize the only way to cope is to focus on how to keep getting back up. The process of writing has to be more important than the result of publishing or a writer never be able to get out of bed, much less to the computer to write. In Praise of Fallingreflects this struggle through focusing on the ways we fall and how we pick ourselves back up. It's a beautiful, linguistic celebration of the surprises that come from seeming failures. Cheryl Dumesnil's poems appeared in Nimrod, Indiana Review, Calyx, and Many Mountains Moving, among other literary magazines. Her essays have appeared on literarymama.com, hipmama.com, mamazine.com and in Hip Mama Zine. She edited Hitched! Wedding Stories from San Francisco City Hall, and co-edited with Kim Addonizio, Dorothy Parker's Elbow: Tattoos on Writers, Writers on Tattoos. For over fifteen years she has taught creative writing at universities, conferences, K-12 schools, and in private settings. She lives in the San Francisco Bay Area with her wife and their two sons.
Susie DeFord Has wining the 2008 Agnes Lynch Starrett Poetry Prize and publishing your first full-length book, In Praise of Falling, changed your life in any noticeable way?
Cheryl Dumesnil Eight years ago I took a hiatus from university teaching, and since then I've been hiding in my own little writing hovel, making poems, almost completely detached from any ongoing public conversation about poetry (aside from my subscription to Poets & Writers. Winning the Starrett Prize has gotten me reengaged in that public discourse, and I'm enjoying the conversation. As much as the isolation helped me focus on my work, I'm also reaping the benefits of keeping a line open to the larger poetic community—it's invigorating.
SD Your writing seems to concentrate and praise the little things of everyday life and has a narrative, story-telling quality. In the poetry world narrative often seems to take a backseat to language play, why do you find it important to tell a stories in your work?
CD I have an innate trust in narrative as a vehicle for communication, as a means of organizing thought and feeling. It comes naturally to me, and I think it comes naturally to many readers. When you start with something familiar like narrative, you establish a basic trust with your reader, and when they have that basic trust, readers will follow you into unexpected realms. But narrative is only the starting point for me. I also love the music of language—the rhythms, the sounds, the way each syllable becomes a note in the song of the poem. For me, narrative without music falls flat on the page, so I play with both.
SD The Zen proverb "Fall down seven times, get up eight," is at the beginning of your book. What does this proverb mean to you and your writing career?
CD This question made me laugh out loud, because I hadn't thought of that quotation in relationship to my writing career, but it fits. In Praise of Falling, in its earlier manifestations, was a semifinalist or finalist in six contests before it won the Starrett Prize. I could have given up. I could have scrapped it. But I dusted it off, reshaped it a bit, and sent it out again. And again. And again. That's what you have to do. Don't worry about falling—falling is inevitable. Instead, focus your energy on getting back up—that's essential. This proverb has been an important reminder in all areas of my life. I love it because it simplifies the human condition: you fall, you get up. Forget the drama, forget the ego struggle, forget the self-negating story lines that keep us down: just get up and try again.
SD You co-edited Dorothy Parker's Elbow: Tattoos on Writers, Writers on Tattoos with Kim Addonizio. Can you speak about how that project came about and your experience with it?
CD Kim and I were at a cocktail party at the AWP conference when we got the idea for that book. People were asking us about the stories behind our tattoos, which led us to thinking about all the stories behind all the tattoos out there, which of course led us to the idea of an anthology. At first we thought it would be a novelty book—quirky stories about inked skin. But after we gathered about 200 pages and read through it, we knew we had something much bigger than that. The collection runs through the entire spectrum of human emotion, and the work spans across time too—from Melville to Plath to Vollmann.
SD You also edited the collection Hitched!: Wedding Stories from San Francisco City Hall. Can you speak about how that project came about and what you learned through the process of editing it?
CD Hitched! is a collection of stories written by same-sex couples who got married at San Francisco City Hall during the Winter of Love 2004. I started the project because I knew we were witnessing an important moment in civil rights history, and I wanted to record it in a lasting way, in a way that reached beyond what newspapers and television news archives could do. Working on Hitched! taught me many important lessons, but two have stuck with me. First, as a story hunter I learned to be persistent far beyond my comfort zone—for example, calling Rosie O'Donnell's publicist's office every single day for a month. Second, for me as an editor, Hitched! was an exercise in voice. Most of the contributors are not professional writers, so I did a lot of polish work to prepare their stories for publication. But I wanted these stories to sound like their authors, not like me. So I read each essay out loud, listening for the elements that established the narrative voice, then I used those elements in my revisions. I sent all changes to the writers for their approval, specifically asking them to make sure I didn't use any words or phrases that they wouldn't have used themselves. That work—taking on others' voices—strengthened my own writing muscles.
SD What projects are you currently working on?
CD I just completed the first draft of a memoir about pregnancy loss, Love Song for Baby X, so I'm elbow-deep in revising that. Meanwhile, the poems keep coming, and I have a stack of personal essays about parenting that could grow into a book-length collection. I'm feeling a lot of forward momentum these days. As a mom of two kids under the age of five, often I find that I have more ambition than time, but I'm learning to trust that if I just stay focused and keep moving forward, I'll get there.
Cheryl Dumesnil's In Praise of Falling is now available from University of Pittsburgh Press.