Ever wonder what stuff the BOMB staff likes? Check out the new Stuff We Like column and then get watching, reading, and listening.

Discover MFA Programs in Art and Writing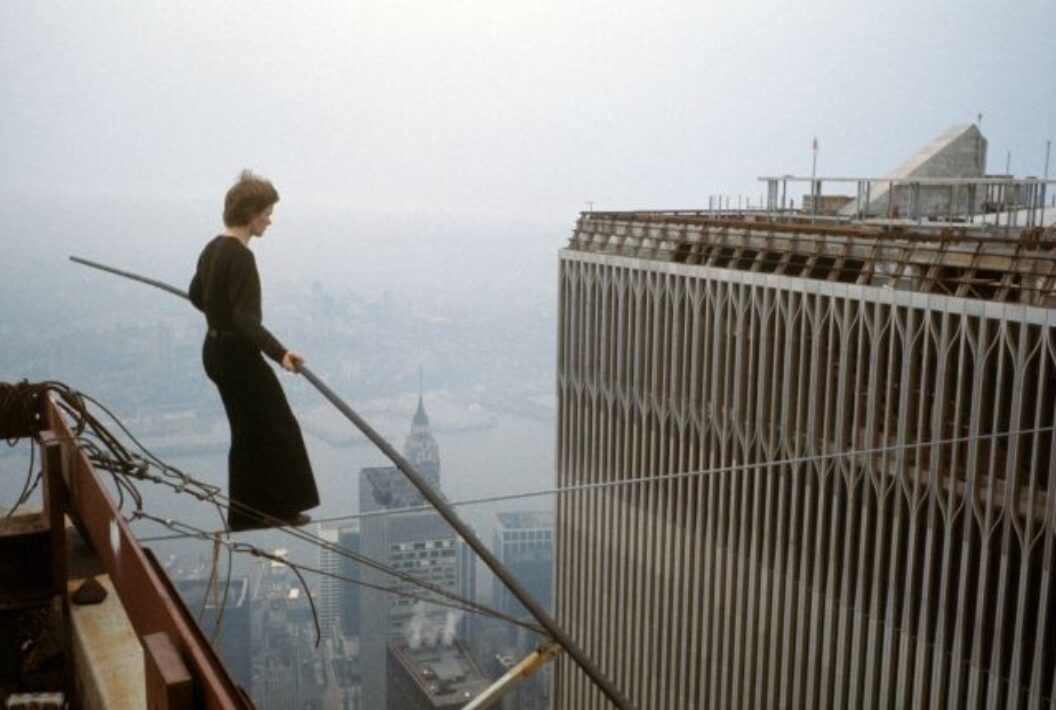 Let the Great World Spin by Colum McCann
Colum McCann's National Book Award winning Let the Great World Spin paints an achingly beautiful portrait of New York through its grief-laden but hopeful characters. The novel opens with French high-wire artist Philippe Petit's famously daring walk between the twin towers in 1974, an event that instantly unifies the New Yorkers watching him from below—"they watched as he lifted one dark-slippered foot, like a man about to enter warm gray water." Let the Great World Spin pays wonderful attention to the everyday. Small and large, gritty and glittering, the details in McCann's novel emerge heroically from "the stupid, endless menu of death"; they are buoys for people who live in an otherwise overwhelming and often tragic world. Petit is too, and his walk is a rare act of beauty. Let the Great World Spin is one of my favorite novels to emerge from the tome of post 9/11 literature; readers will surely savor Petit—a tiny splinter in the sky—and his poignant, bird-like image traversing between the towers.
—Hannah Jansen, creative projects intern
The September 11 Digital Archive
I spent some time in the last few weeks revisiting this important website, The September 11 Digital Archive, which has become an annual ritual for me in the days leading up to the anniversary. I recently moved out of Lower Manhattan after 13 years. When I wasn't living in the shadow of the World Trade Center towers, I was reminded of their absence regularly, constantly bombarded by the throngs of tourists, the street vendors hawking tacky 9/11 memorabilia, and the cacophony of construction vehicles and closed-off streets. The digital archive always feels like a welcome alternative to the actual scene of the crime, a well-curated contemplative space where you can browse images, testimonials, videos, audios, animations, and emails from site visitors in peace and quiet. It's full of thoughtful reflections and artful documentation from that terrible day, and it's anything but somber. I'm glad it exists.
—Paul Morris, general manager, digital media & marketing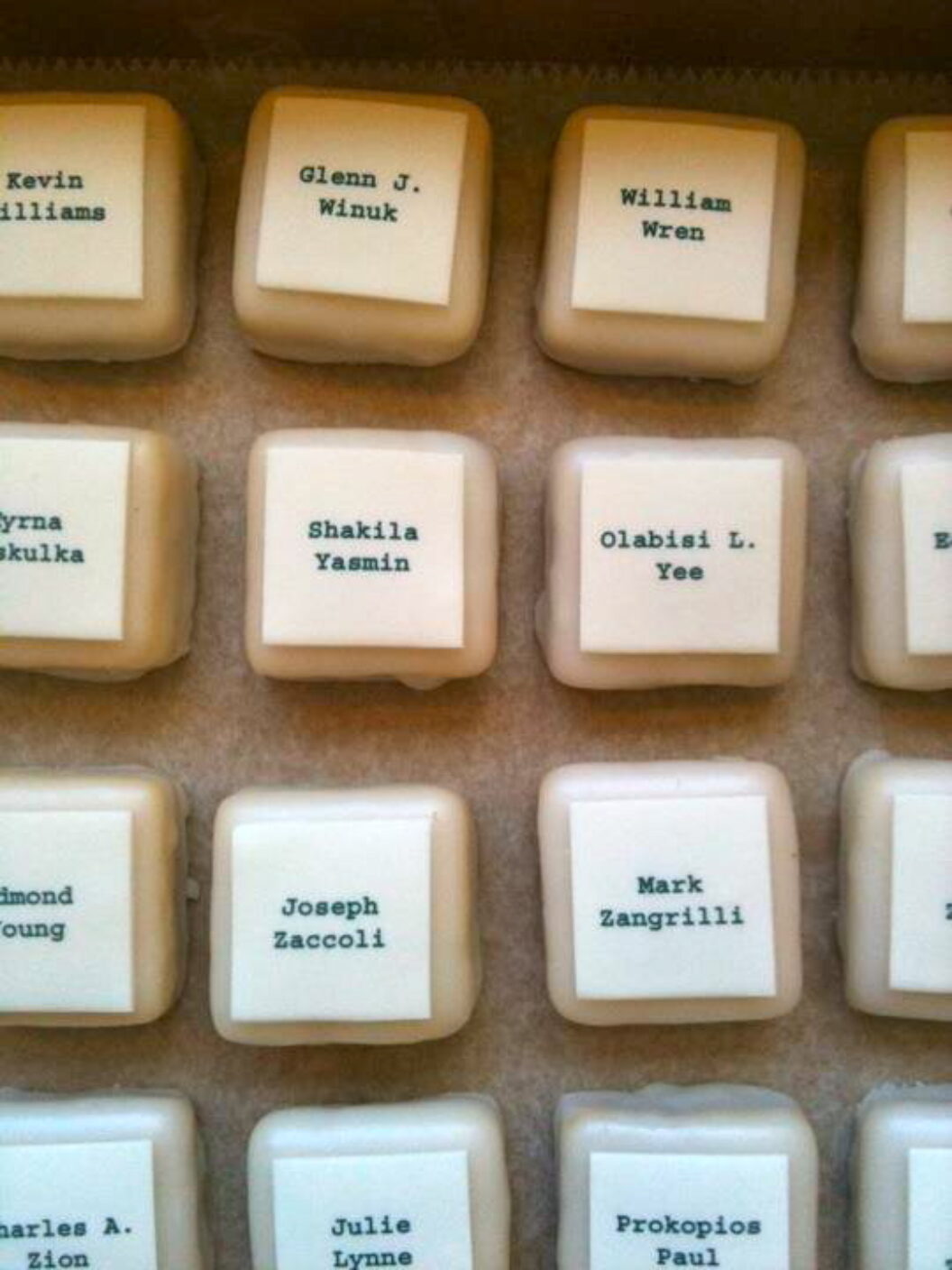 "Petits Fours" by Legacy Russell
In a city full of cafés and bakeries, biscotti, madeleines, and macaroons, one is hard pressed to find a petit four. I often find myself walking through the city with a yen for a one, the perfect pick-me-up delivering just the right square of sweetness. Leave it to the French to scale down cake before 100 calorie pack portions became a marketing tool. In her piece titled Petits Fours / La Petite Mort : Edible Effigies For The Modern Mourner (for Brooklyn Arts Council's Rethinking Memorial fair in DUMBO, held on September 10), BOMBlog's new art editor Legacy Russell took inspiration in the confection as a vehicle to remember those who passed in the attack on the World Trade Center. At her table were several dessert plates of white petits fours with fondant tops, each displaying the names of a victim in blue. Legacy explained the project as a way to connect with a stranger's memory, both uncomfortable and sweet. The project reminded me of the Mexican Day of the Dead tradition of sugar skulls, "calaveras," Legacy said. She would select a petit four for you and find it's corresponding "calling card" with a note of the victim's name. Visitors to the exhibit could then log on to the 9/11 memorial website on their own time to find out more about that person. Coincidentally, I was on my way to a friend's opening in Tribeca. Arriving in the city earlier than expected, I took the opportunity to visit ground zero before the unveiling of the Memorial, and so Legacy's performance came full circle, or rather, full square.
—Richard Goldstein, archive editor
Phaedrus Pron by Paul Chan
For those that have not yet come across artist Paul Chan's experimental press Badlands Unlimited, Phaedrus Pron is definitely the place to start. Phaedrus Pron is a translation of Plato's Phaedrus using an erotic computer font developed by Chan. The result is a highly charged exchange between philosopher and student and reminiscent of William S. Burrough's cut-up technique, but definitely sexier. As if this innovation wasn't enough, there is even a book trailer for it!
—Monica Adame Davis, editorial assistant