Studio Visit: Theo Camacho by Brian Harkin
Art in life; life in art.

Discover MFA Programs in Art and Writing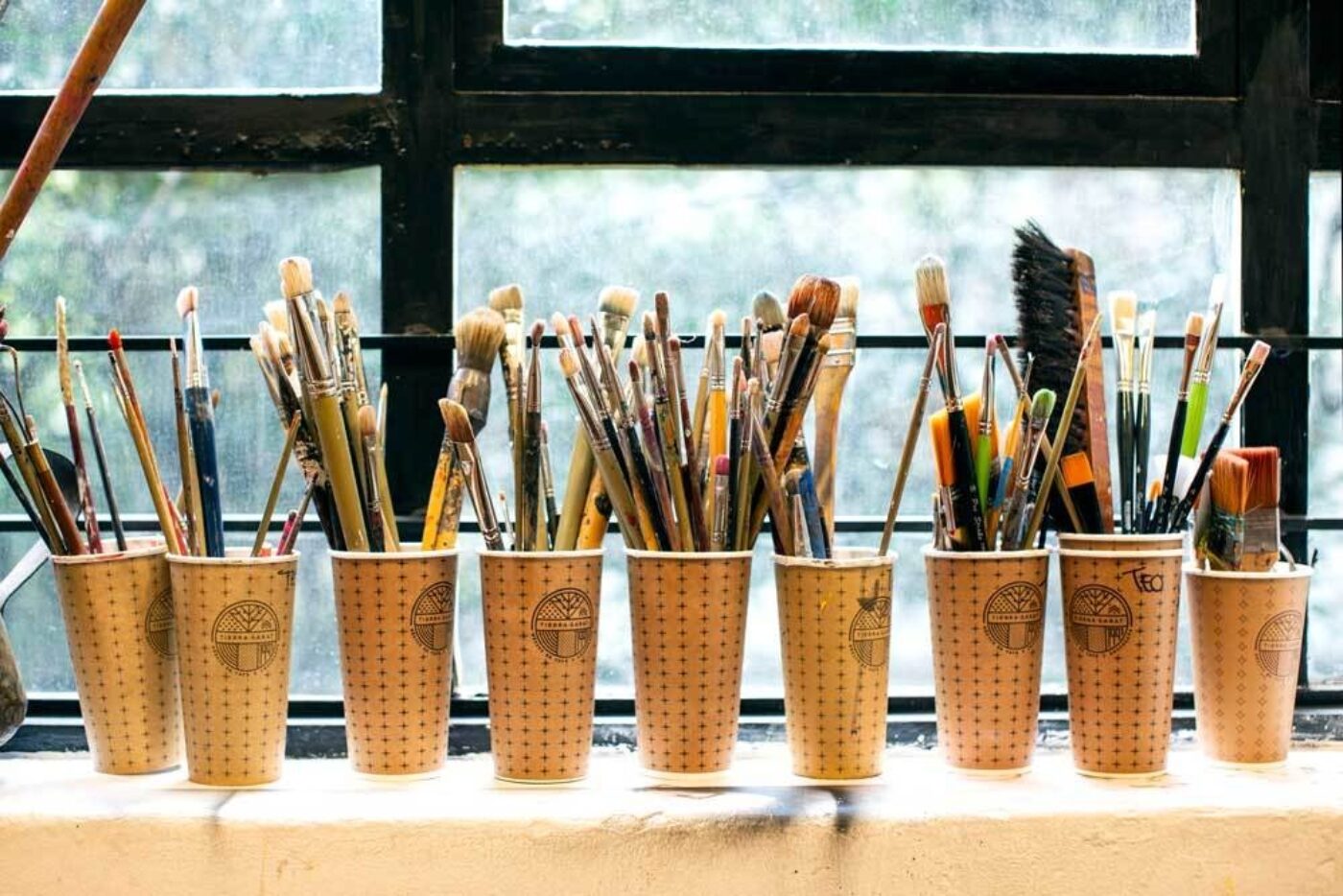 Theo Camacho wears a smock that is especially colorful where the palette touches his arm. As he shades a checkered pattern on a new painting—as yet untitled, but already sold—for a group exhibition at Galería Vórtice in Mexico City, he points out themes on the nearly 100 × 50-inch canvas that have emerged over two decades of work: masks hiding eyes, cages over the moon, and a sullen-faced hunter inspired by Mozart's Papageno in The Magic Flute.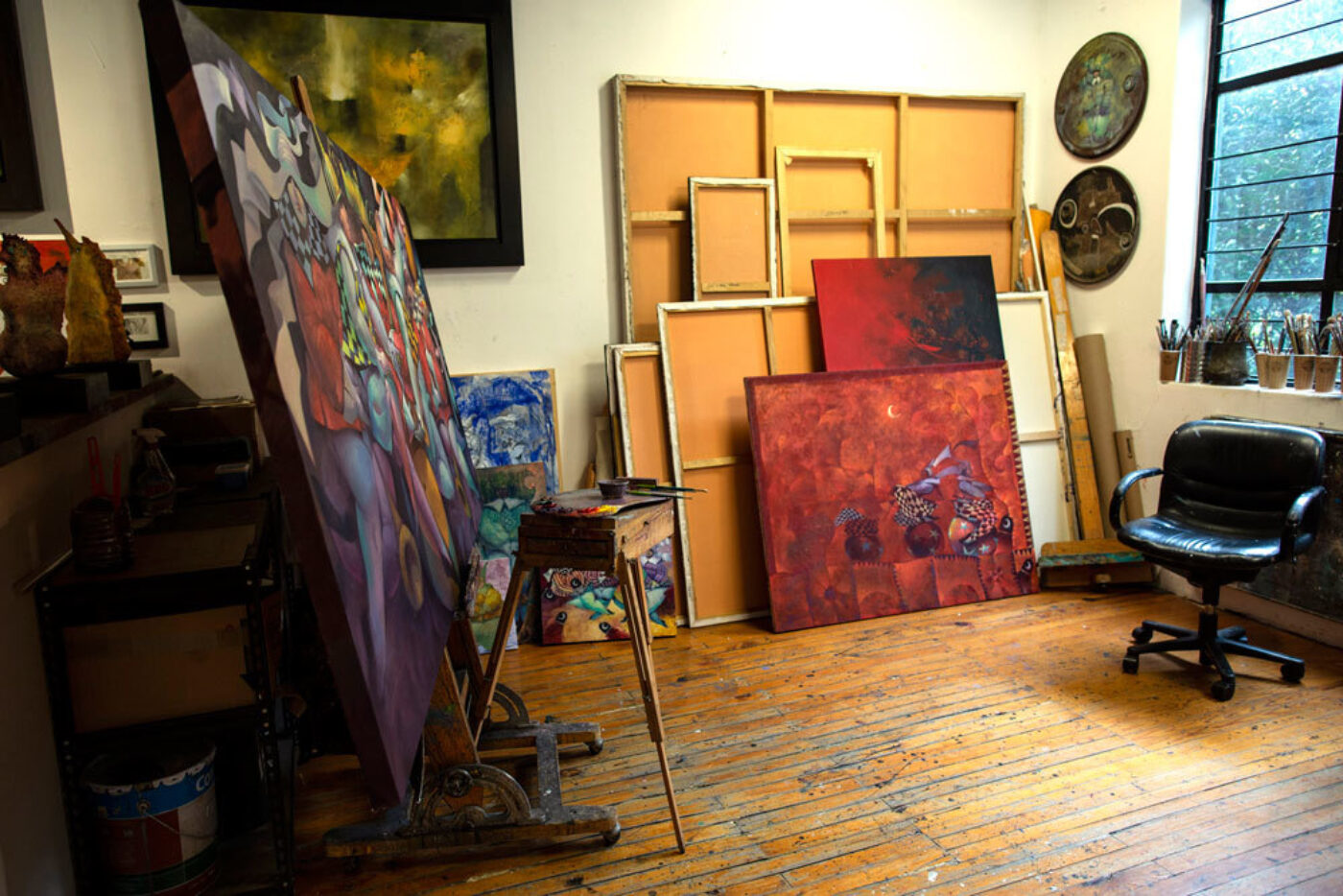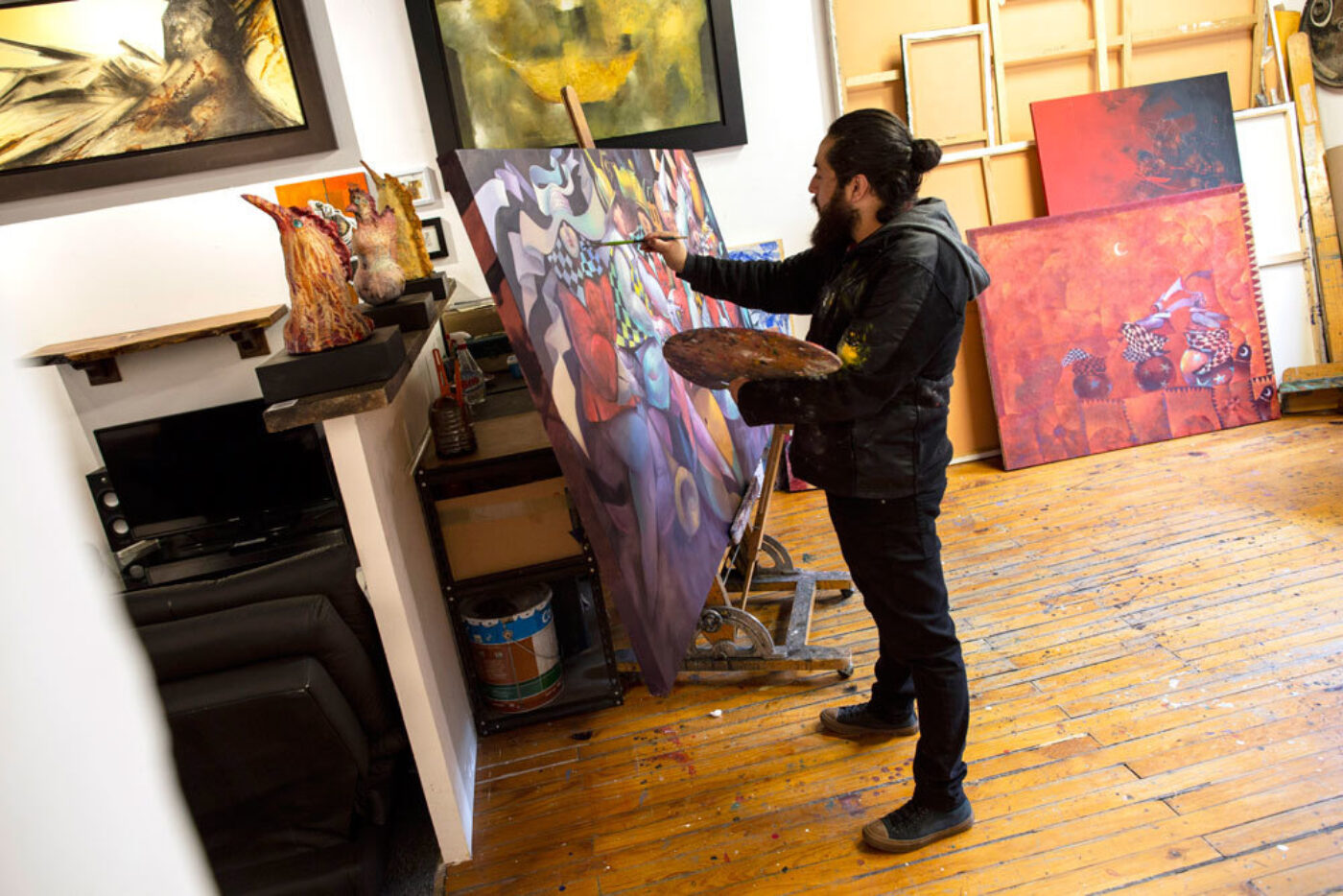 Another painting for the exhibition is textured with dirt, creating a grainy look achieved by sifting soil over a layer of paint and fixing it with another. On the opposite side of the studio is a workbench crowded with color-flecked tools and a sketchbook open to drafts of saddled horses—studies for a future painting of a merry-go-round. That work might appear in Camacho's first U.S. show in Tucson this May. Others end up with collectors across the border in Sonora.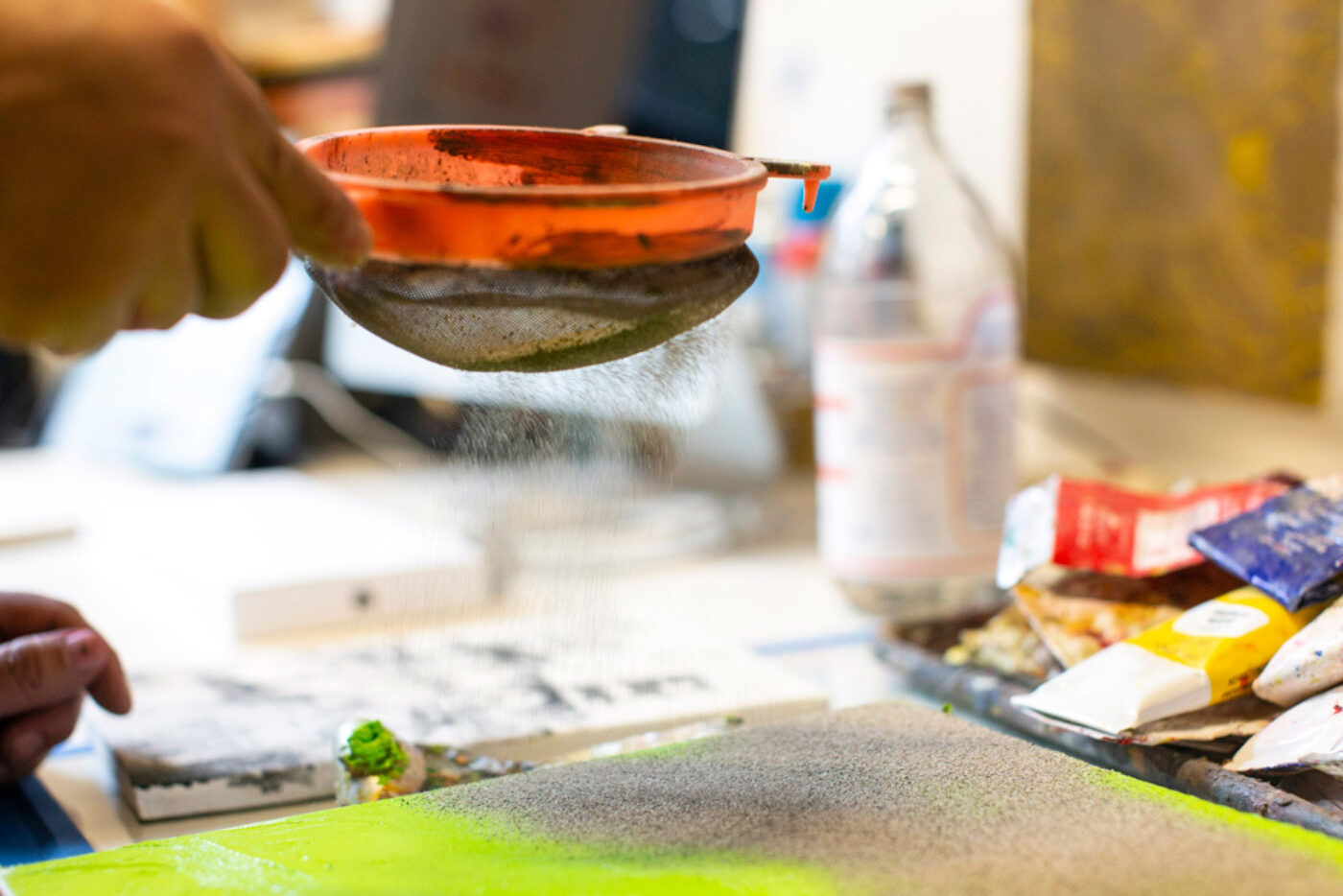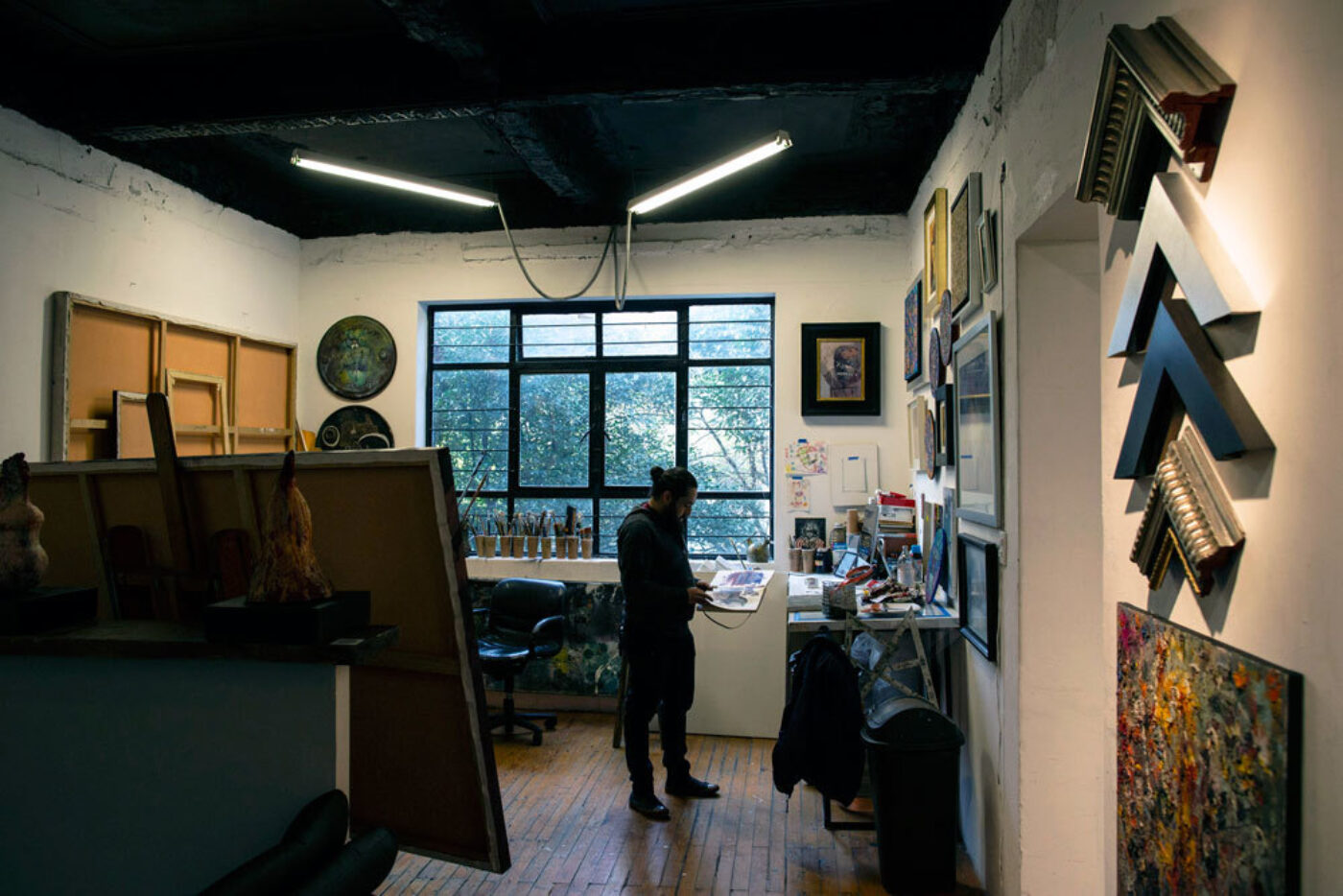 His studio sits above the gallery, which he runs with a handful of other artists. (Among their roster is Camacho's first art teacher, his late father, Juan José Camacho.) There are two main exhibition spaces on the first floor, both capable of all the formality of a serious art gallery. But often the space is inviting. On a recent weekend night the gallery opened its doors for a small party, attracting a mix of artists, architects, meditation teachers, and musicians.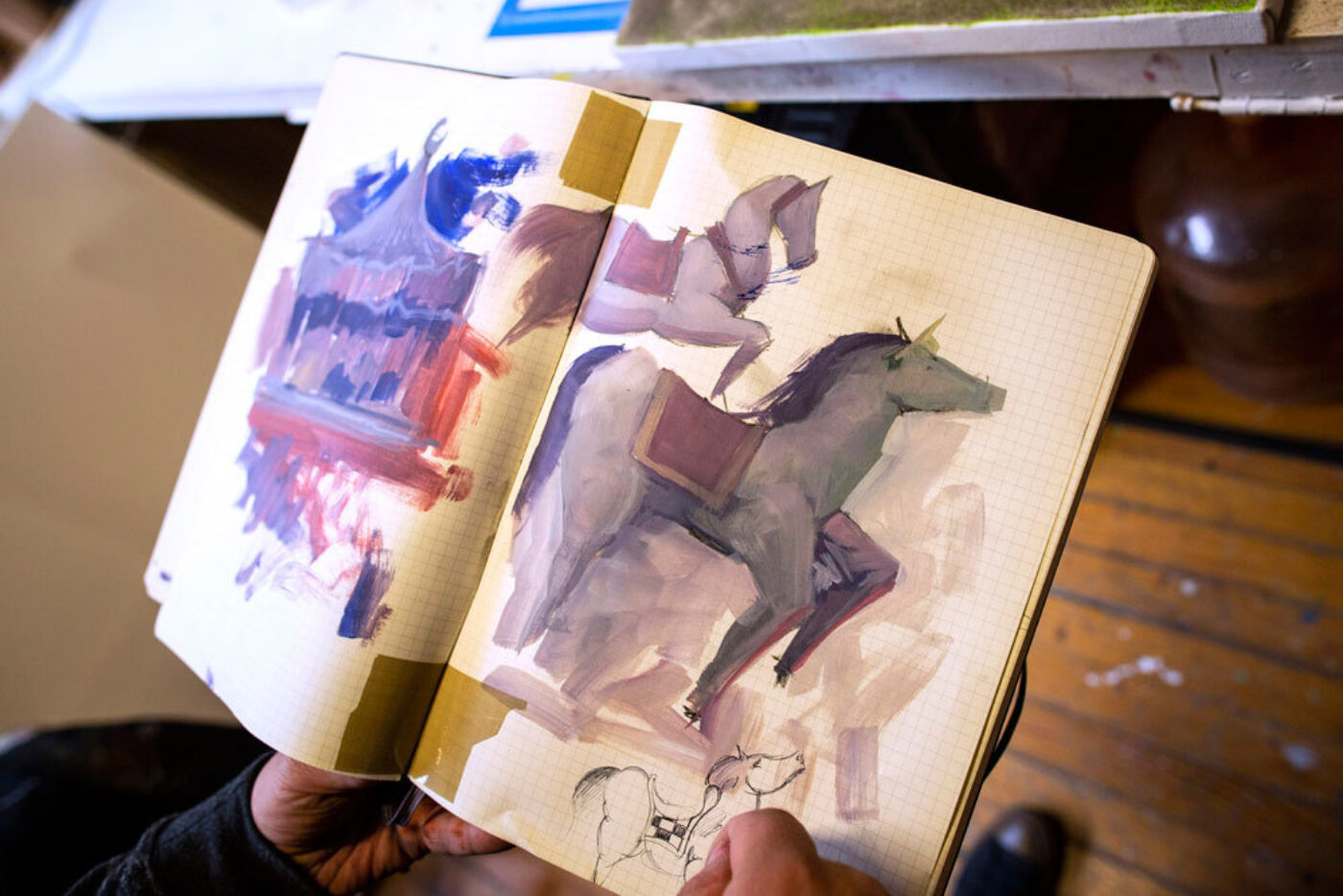 Up the stairs, past a black-and-white canvas of firemen that he painted after the earthquake in September 2017, and then up a steep metal staircase, Camacho shows me the rooftop. He sometimes works here, laying canvases flat over sawhorses or simply resting them on the ground. At his feet are spray-paint outlines, and beyond, past hanging laundry and the treetops of Roma, are the office towers of Mexico City.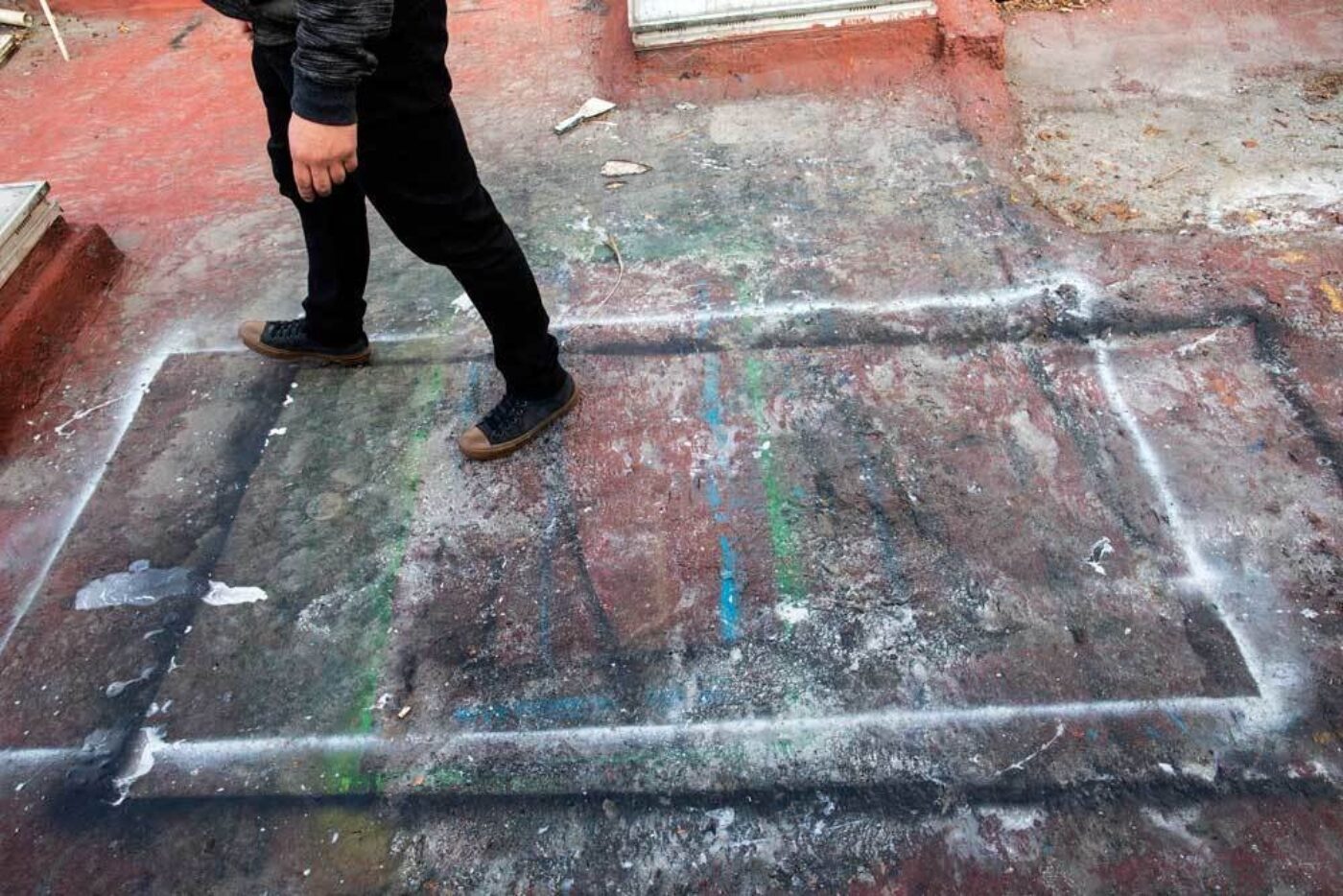 Theo Camacho's work can be seen at Galería Vórtice in Mexico City until March 10.
Brian Harkin is an American photographer living in Mexico City. He keeps a photo journal at brianharkin.com/journal.