Studio Visit: Sumie García by Brian Harkin
Sewing through photographs.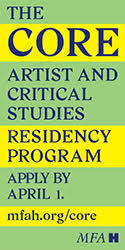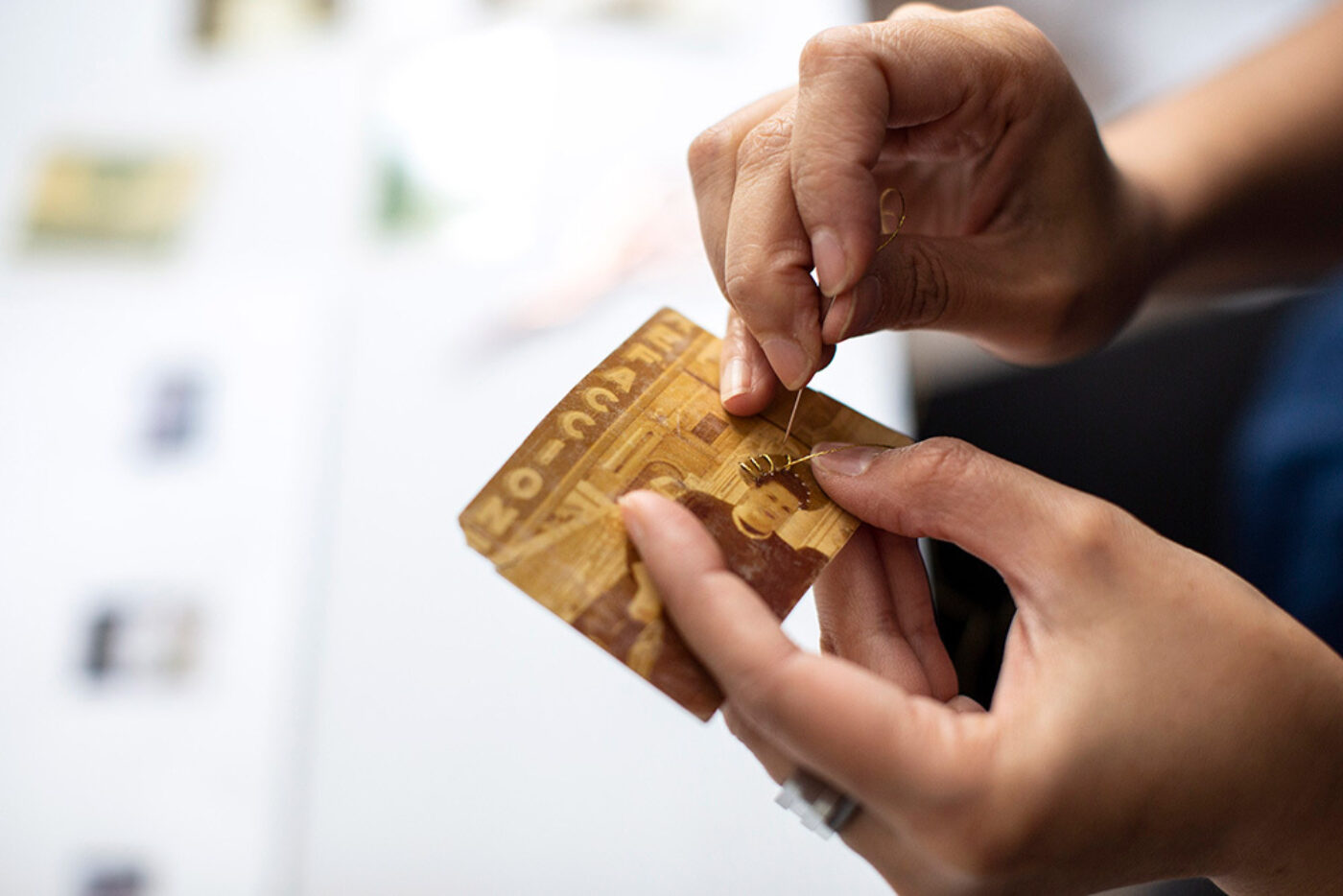 Sumie García's studio in Mexico City is on the third floor of a historic apartment building once advertised as having running water night and day. It dates to Mexico's Porfirian era, in the first quarter of the last century, and its weathered architecture makes it seem crowded with past lives. Most recently, a fine-art printer occupied the studio before García, and a black-and-white cat comes and goes as it pleases.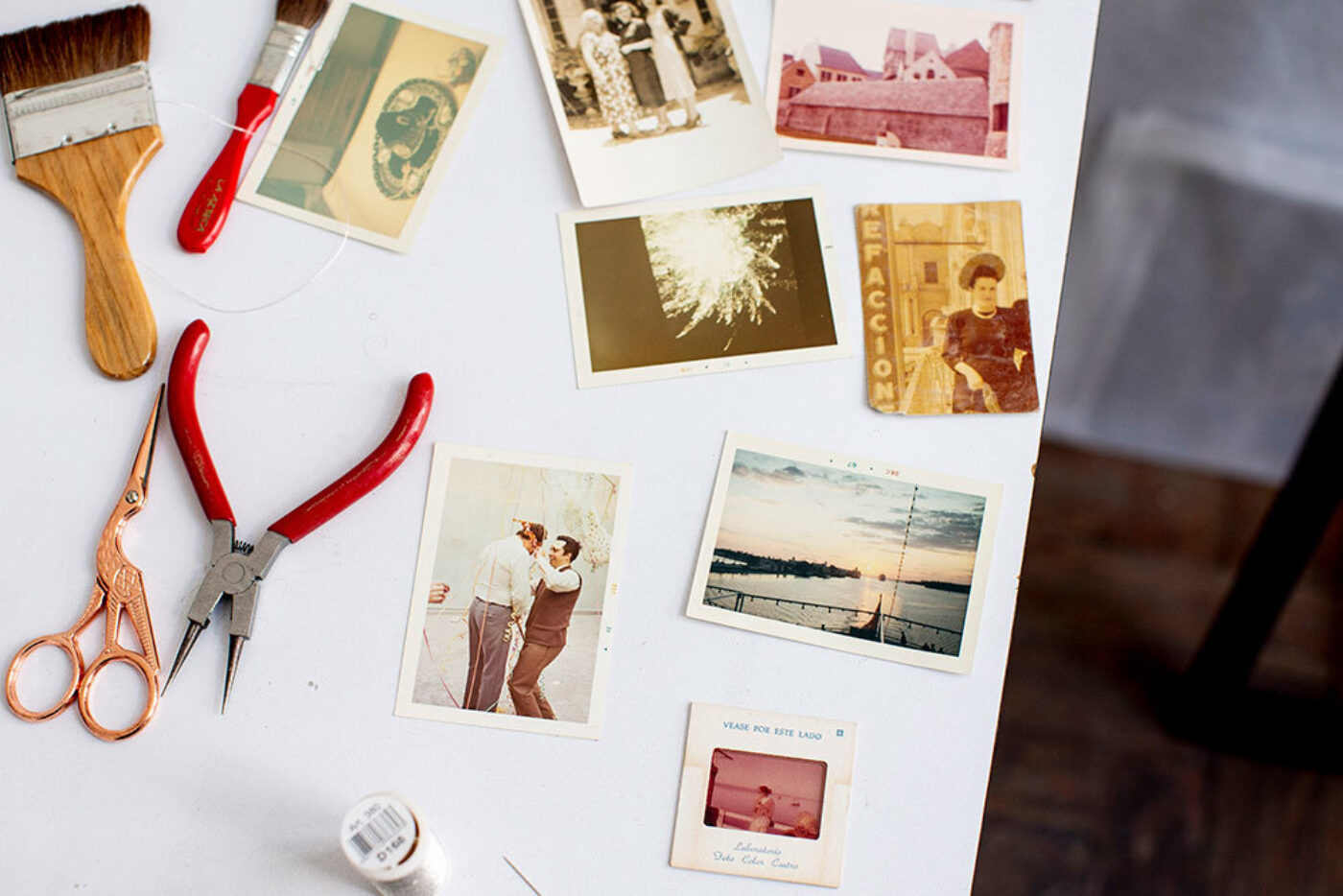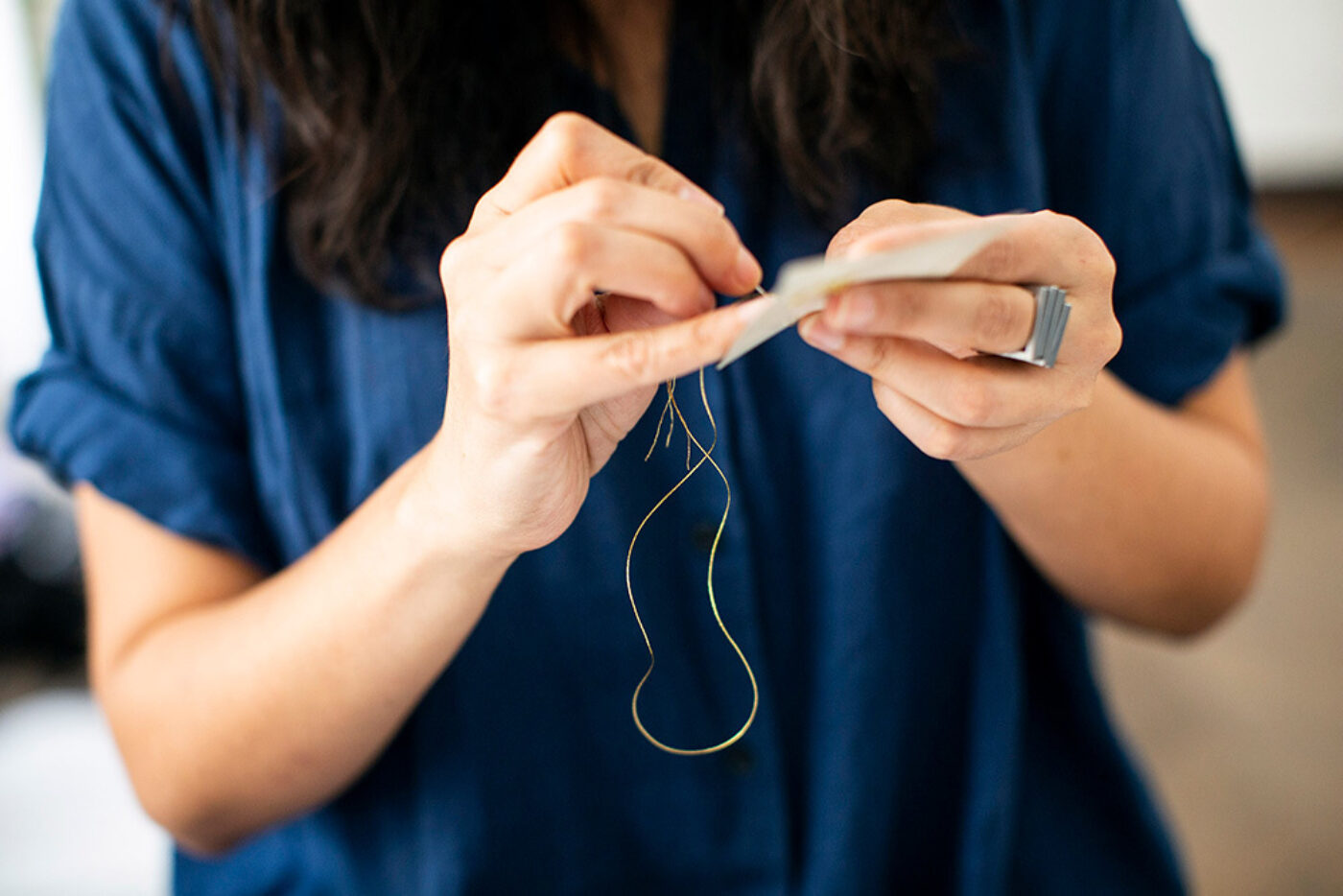 García is working on her fotografía intervenida, or hand-manipulated photography, in which she sews into photographic prints with a needle and thread. She moves confidently and quickly, weaving gold streaks into a handful of small photographs. She first thought of the style as a "glitch," but now it's a hallmark of the work.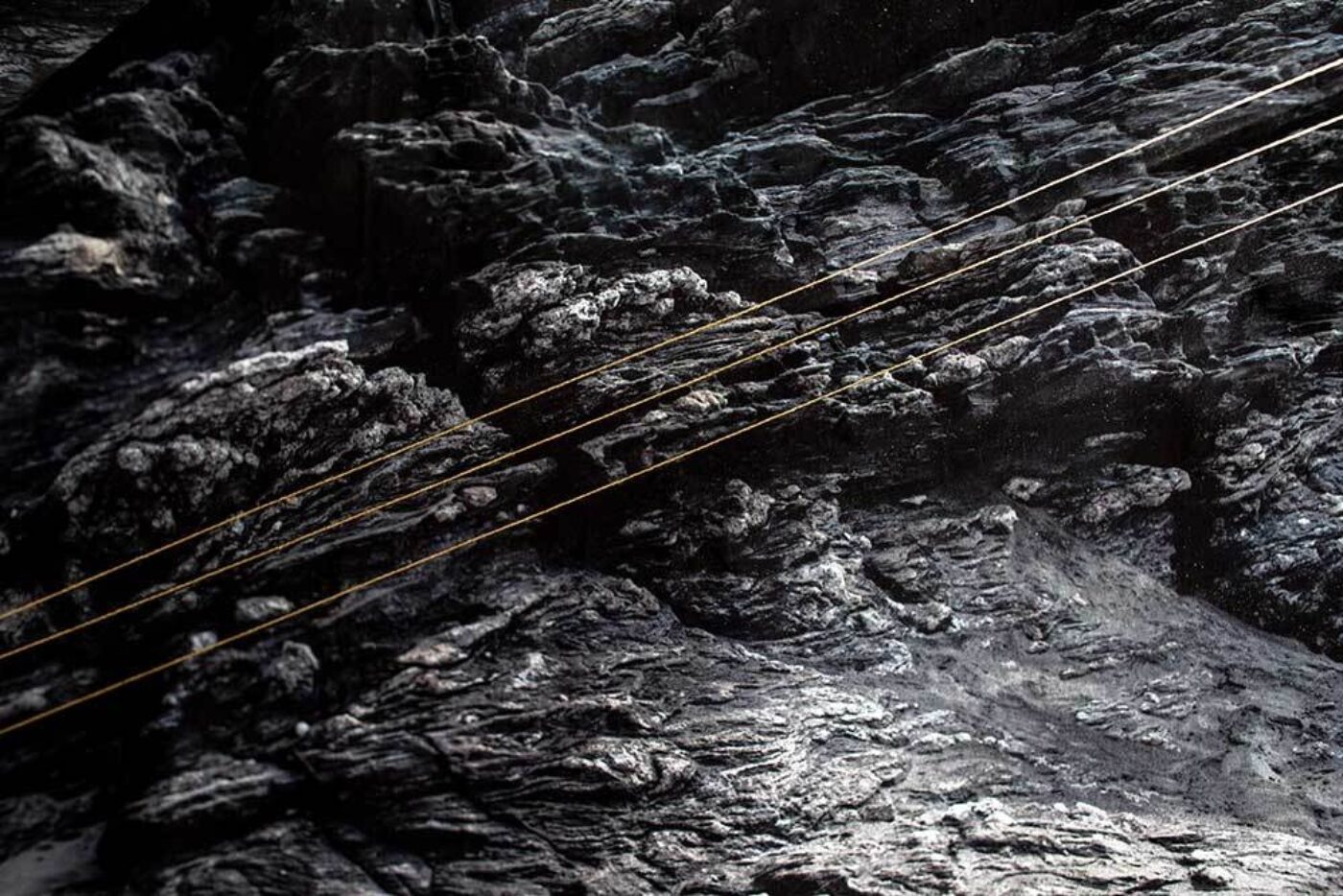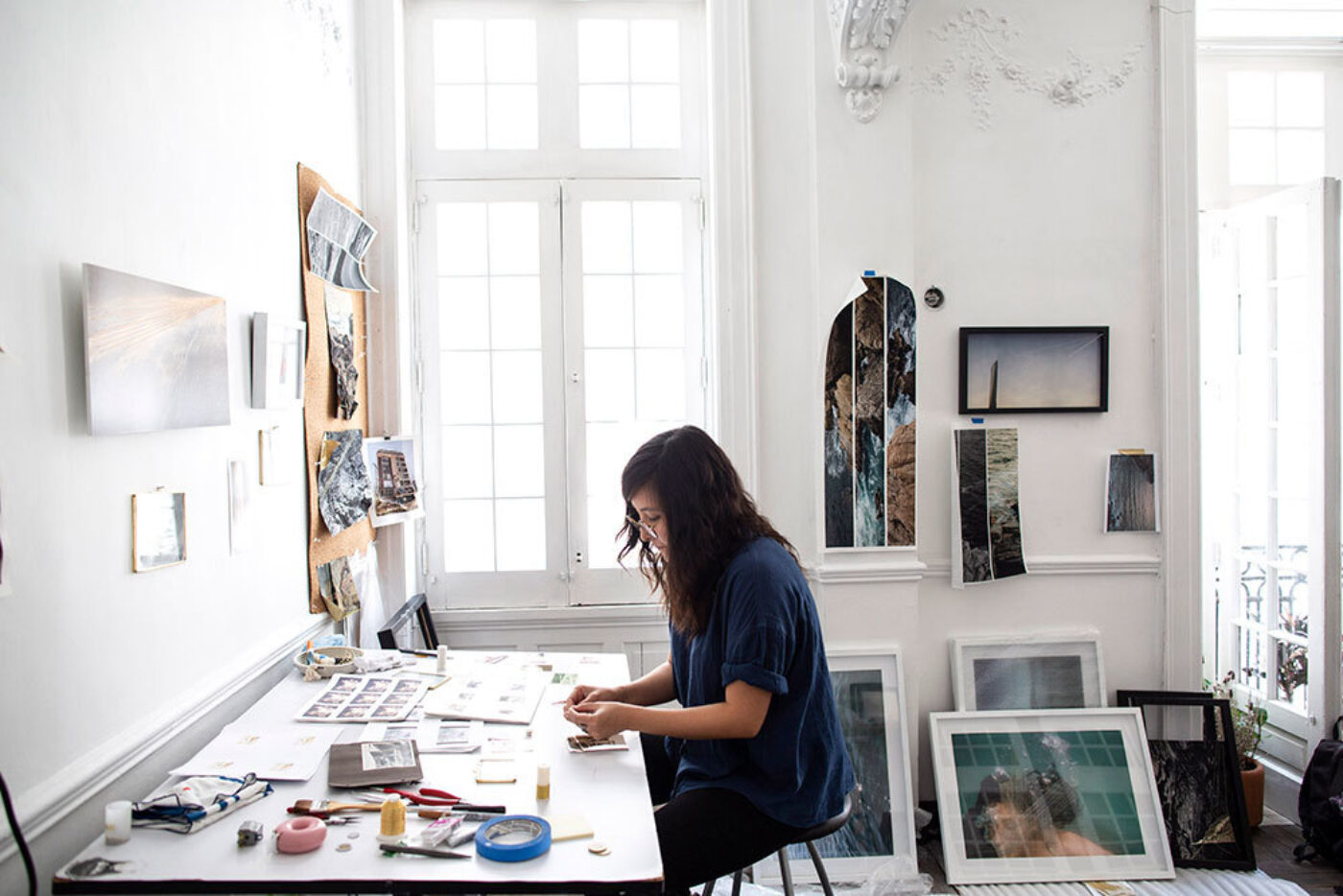 She also uses the technique for videos, which requires her to print each frame and thread it by hand. For her solo show at Artículo 123, she prepared a six-minute projection of birthday parties using clips sourced from friends and the Archivo Memoria at the Cineteca Nacional. When set in motion her gold threading gains an electrified wiggle, and in one scene it seems to express the internal excitement of a birthday boy surrounded by friends and family.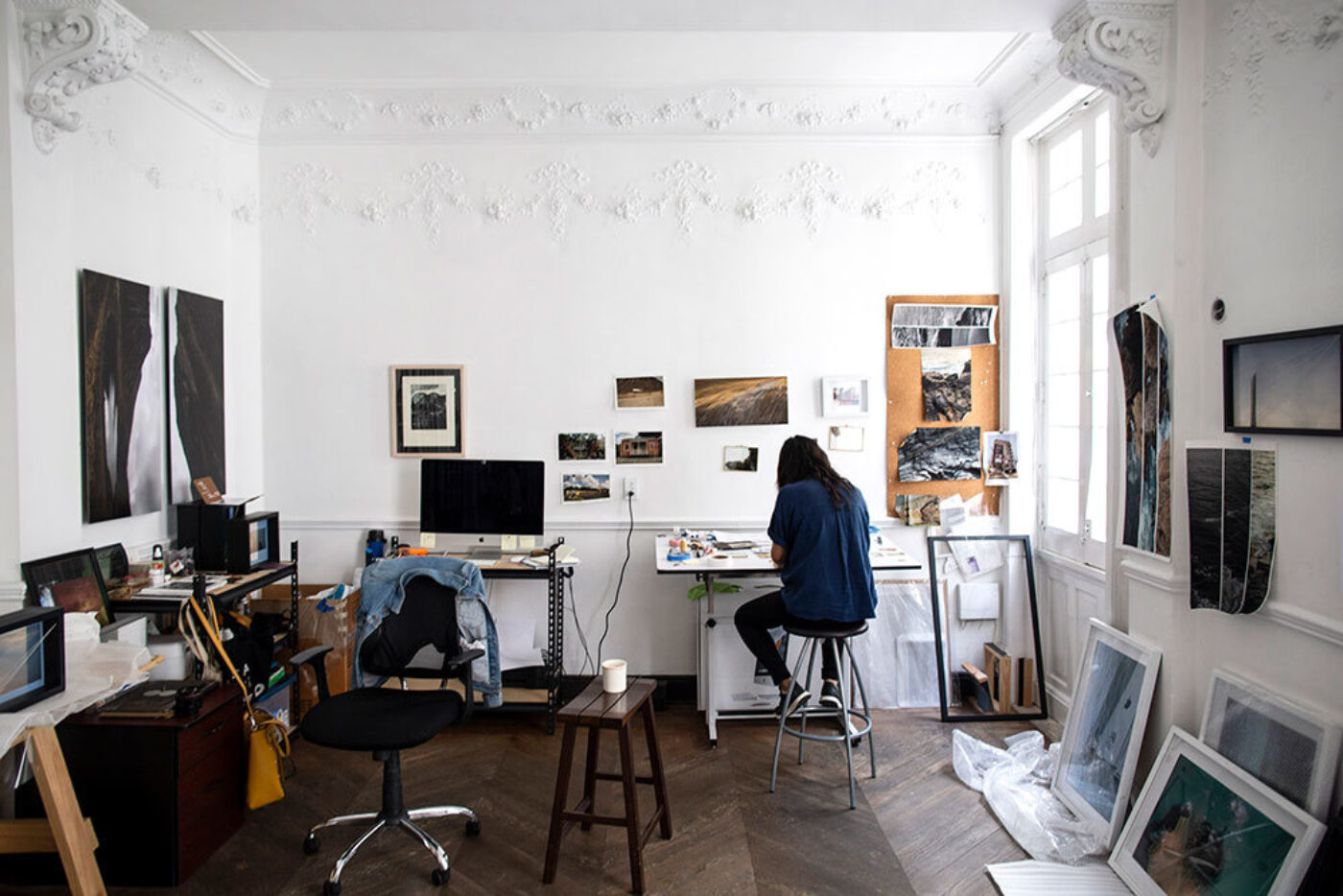 The video appears alongside works of fotografía intervenida created specifically for the show. In the past García modified her own photography, but this time she searched antique markets for discarded or lost photographs, which she transforms over a drafting table in a bright corner of the studio. The pictures show vacation views, party games, and fireworks. Moments of celebration are still there, but they've faded along with the prints.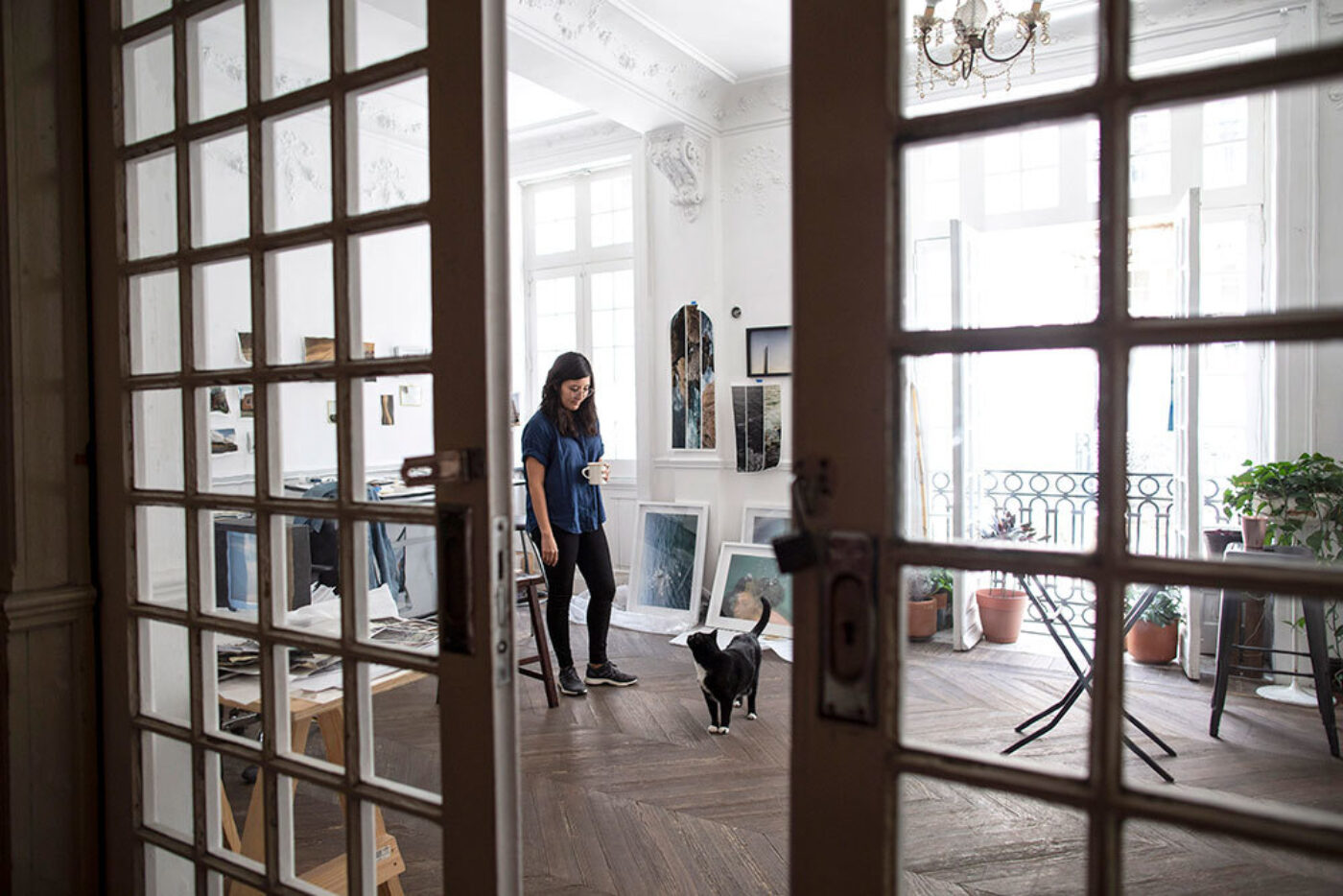 Brian Harkin is an American photographer living in Mexico City. He keeps a photo journal at brianharkin.com/journal.