Making and unmaking idols.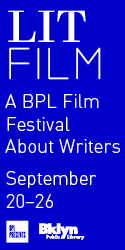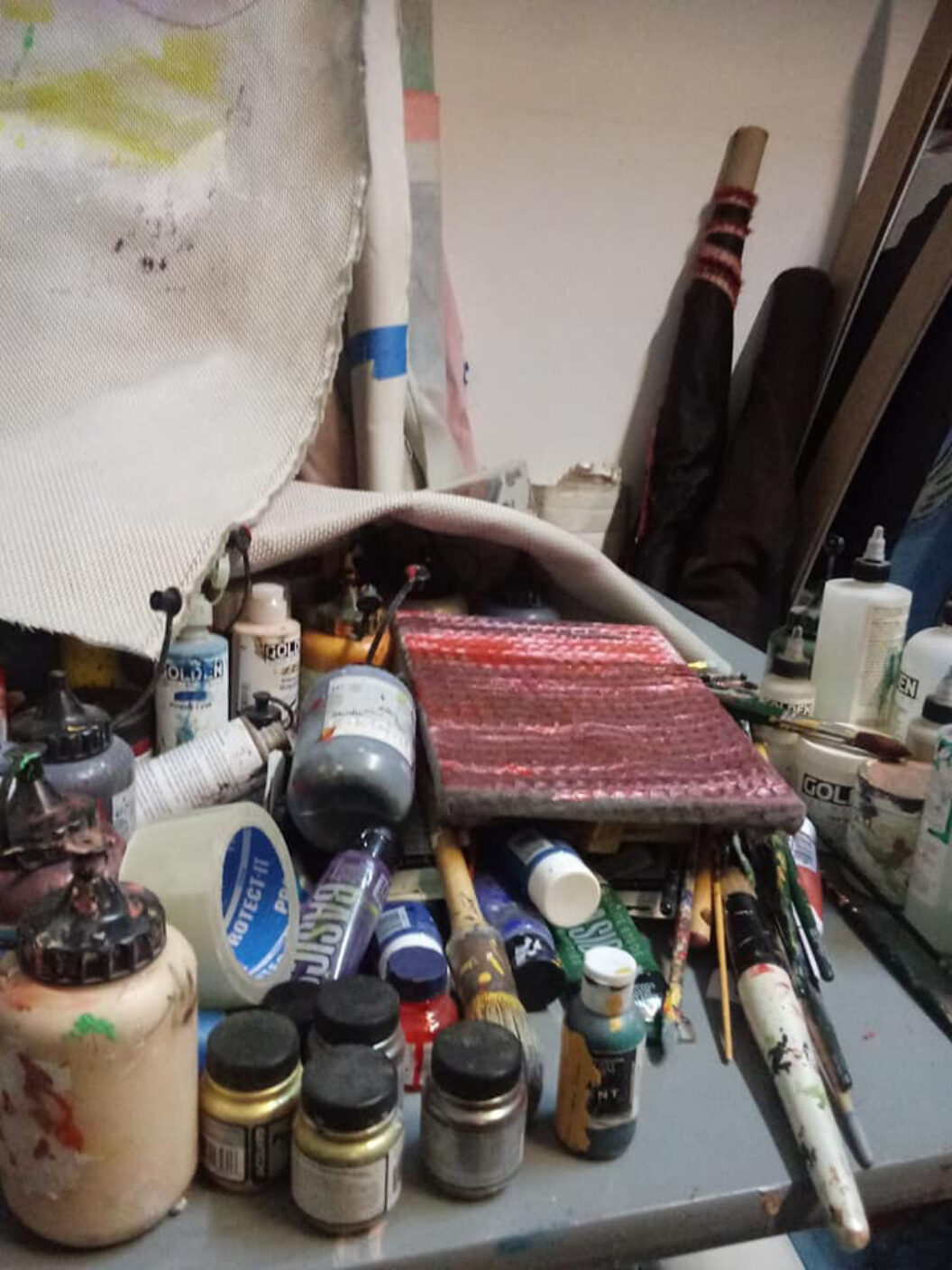 Nicholas Cueva's studio is a cluttered mess—almost ridiculously so. Located in the back-most section of a series of studios in Bushwick's storied Troutman building, Cueva's relatively small space might initially come off as a bedlam of fabrics, painting supplies, and canvases both finished and in progress. The more you talk with Cueva, though, the more clearly it becomes apparent that every object in his studio has a place in one of the numerous bodies of work he's developing. What seems like disarray is simply the logical remnant of his creative process. Fabrics, for example, form a key part of the "surfer paintings" Cueva has been developing since 2016. And the acrylics amassed on his work table are almost invariably used to discover hidden vistas in these found materials.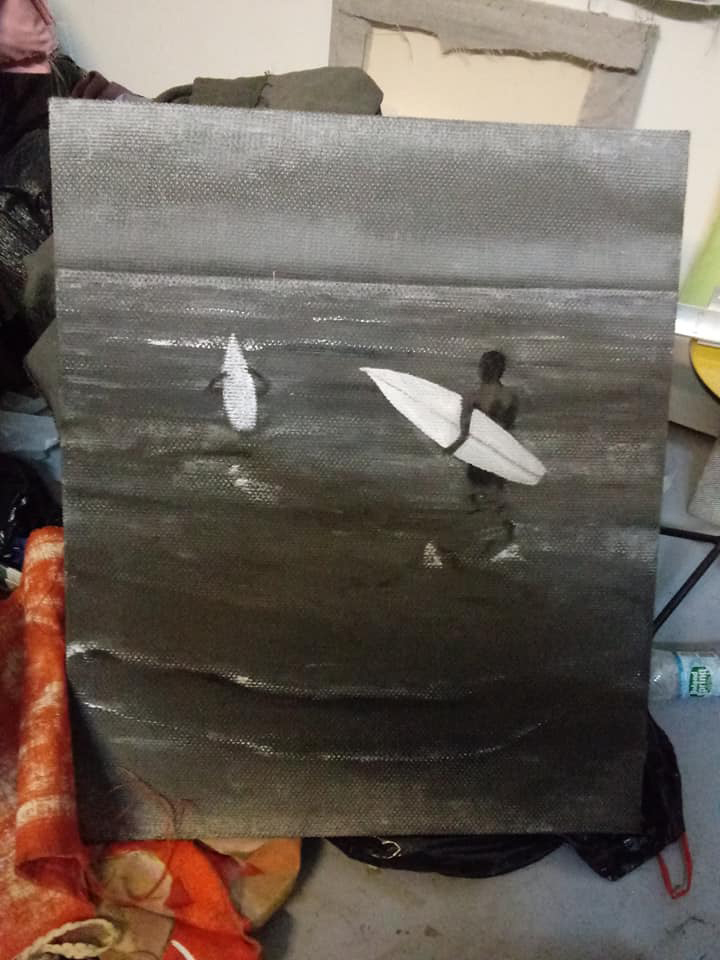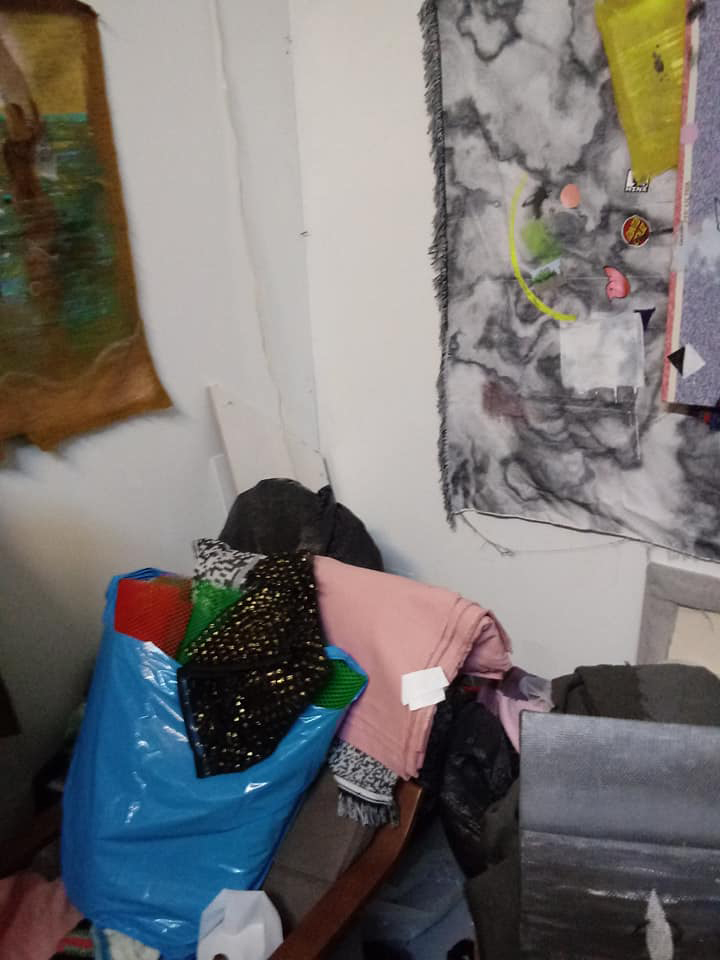 The bulk of Cueva's work deals with image-making in the primordial sense: icons, talismans, idols. His paintings usually have something like a manifest and a latent content. First, there's the tactile fabrics he uses as canvas; then there's the image painted onto these materials, which would be impossible to render without a continual push and pull between fabric and acrylic paint.
When I went by his studio, only one or two smaller works from his show at Freight + Volume, Sex Wax, were still around. But the works-in-progress I saw were impressive in their own right, especially one painting that took up almost a third of the largest wall in his studio. It seemed to allude to graffiti—like a Warholian cave painting—mingled with different panels of paper and the diminutive image of one of Cueva's more mystical "surfer paintings." The understated presence of phrases like "Jesus Saves" and "Eat My Love" (under a crudely drawn Bart Simpson face) signals a new direction in Cueva's work.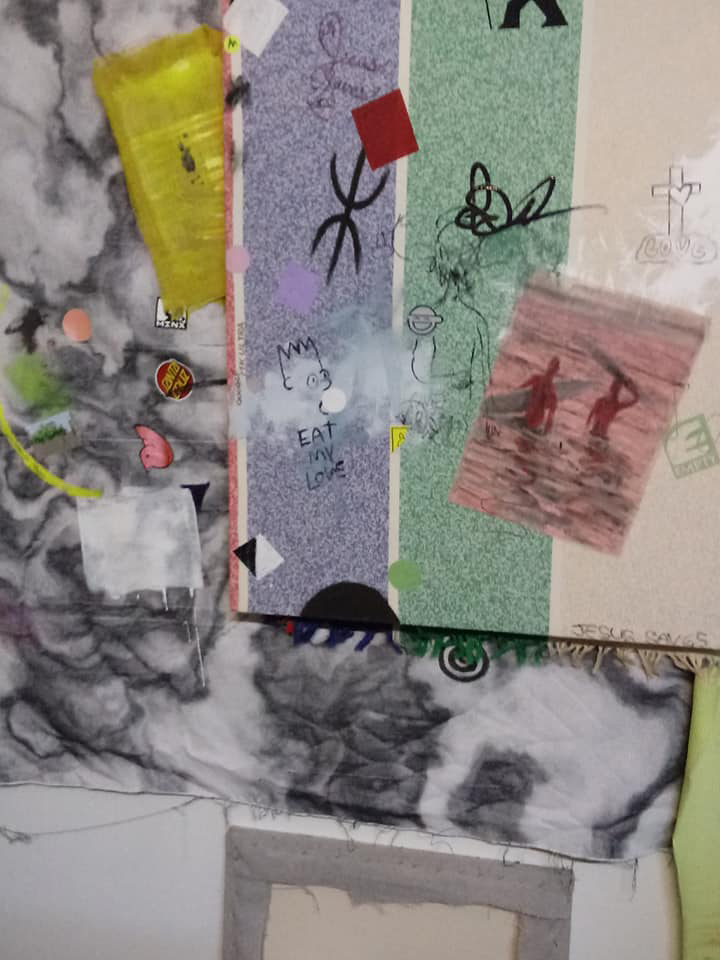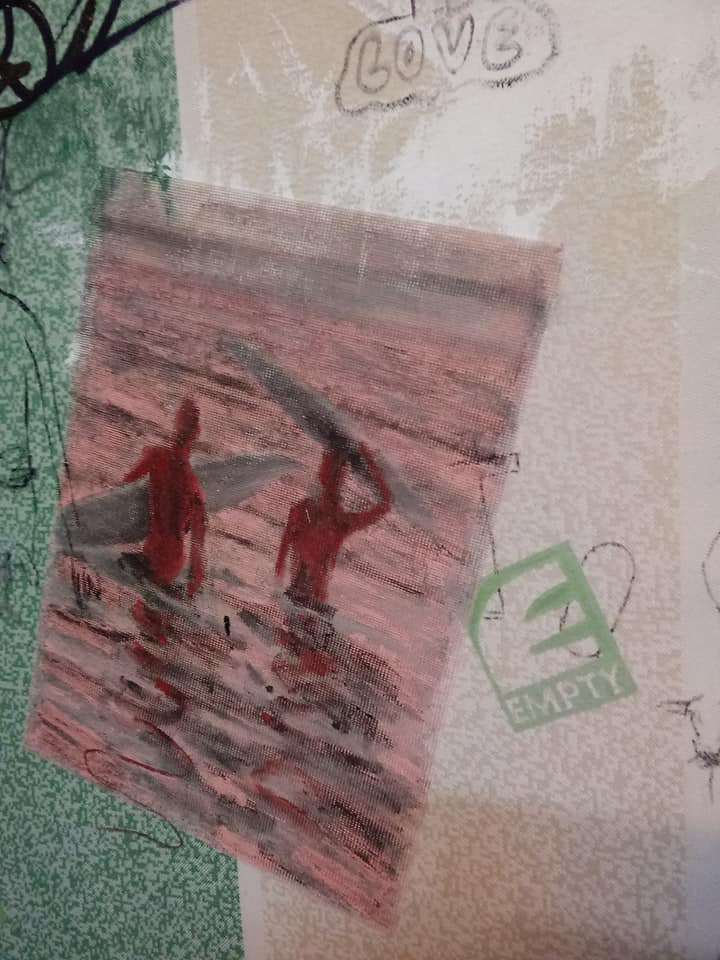 A long swath of rolled canvas with Bart Simpson's face inversely repeated on it was hanging from metal shelves opposite the work I've just described. I think I understand the appeal of rendering such a character in this way. There's something iconoclastic about putting Bart Simpson's image on a surface that can be rolled up and tucked away. It denies the icon its ubiquity, while acknowledging its power. This also explains the adventitious aura of Cueva's studio and his working methods. Cueva is simultaneously making and unmaking idols, highlighting their reverential character only to reduce them to absurdity.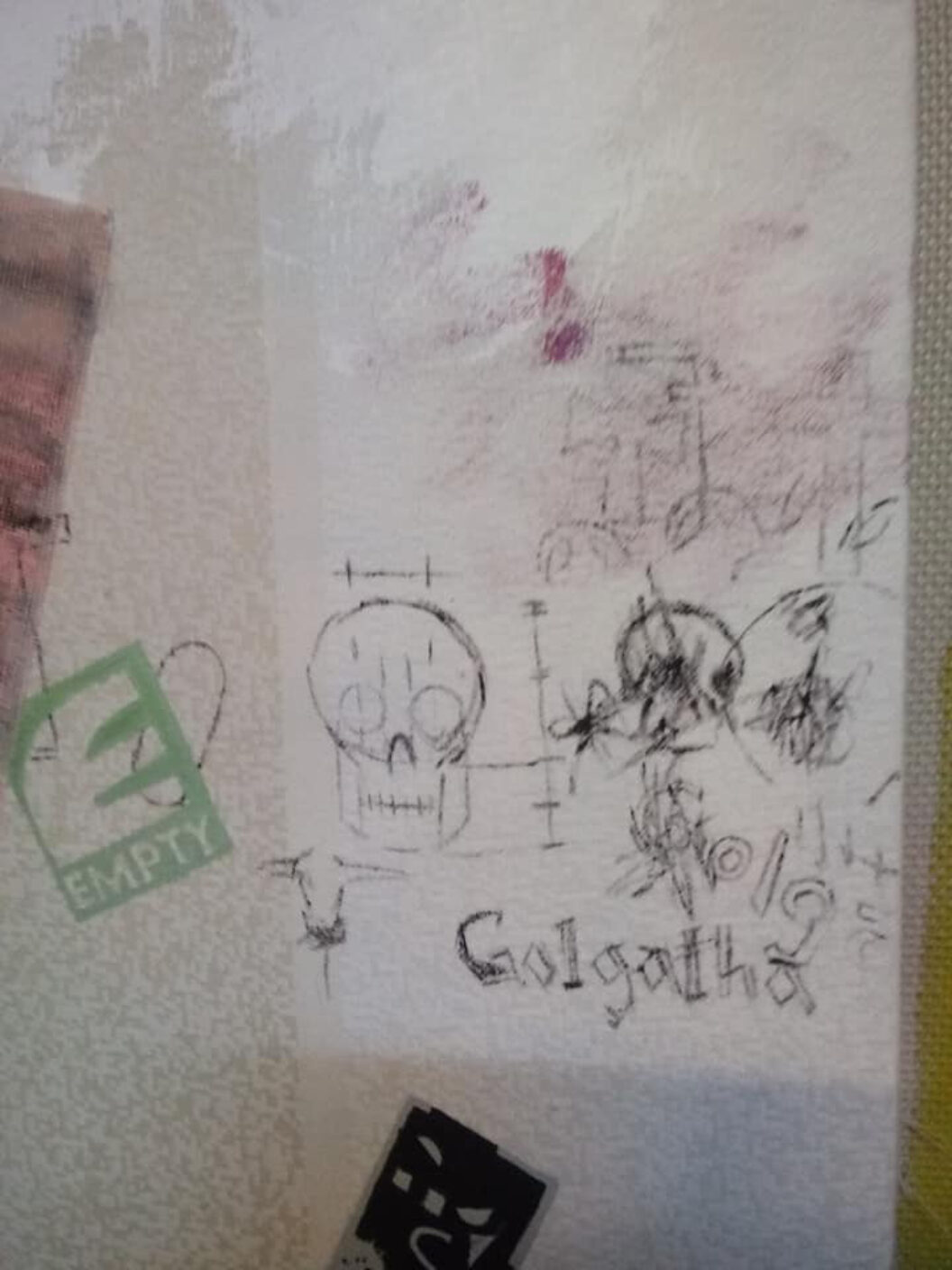 Jeffrey Grunthaner is a writer-artist-musician-curator based in Brooklyn. Articles, reviews, poems, and essays have appeared via Drag City Books, BOMB, American Art Catalogues, The Brooklyn Rail, artnet News, Hyperallergic, and other venues. Recent curatorial projects include the reading and discussion series Conversations in Contemporary Poetics at Hauser & Wirth, New York City, and Daniel Turner: Drawings and Sculpture, at Spoonbill Studio, Brooklyn. Some audio can be found here.