American pop and detritus.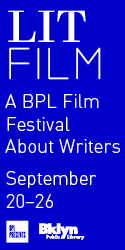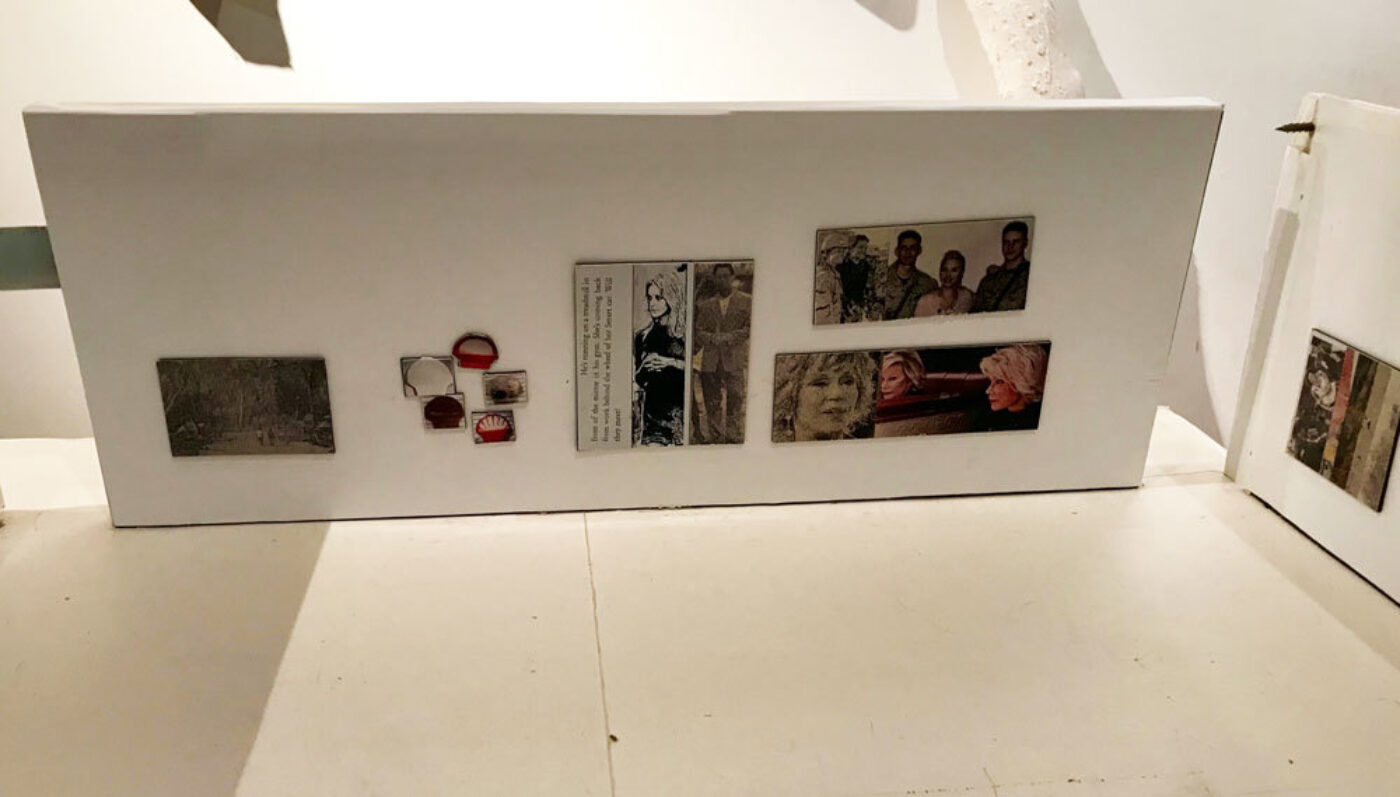 Nate Lowman has been a true American artist since his emergence in New York's "Warhol's Children" circle during the mid-2000s. (Think about it—he was born in Las Vegas!) Looking no further than the grand mass, and mess, of iconography that American life generates, he has amassed a vast pop-culture archive that includes clippings, articles, paparazzi photos, and ads. Brewing the good, the bad, and the ugly of consumerist modern life in his masterful paintings, Lowman draws a portrait of the times that is equally mischievous and somber. His characteristic renditions of celebrities or everyman types combine the dramatic effect of traditional European painting with the grunginess of mass-media print. In his current exhibition, Nate Lowman: Before and After at the Aspen Art Museum, the New York-based artist creates a dialogue between his figurative works and semi-abstract paintings on canvases in unconventional forms. I visited the artist in his spacious Tribeca studio while he was putting the finishing touches on the mockup of his museum installation.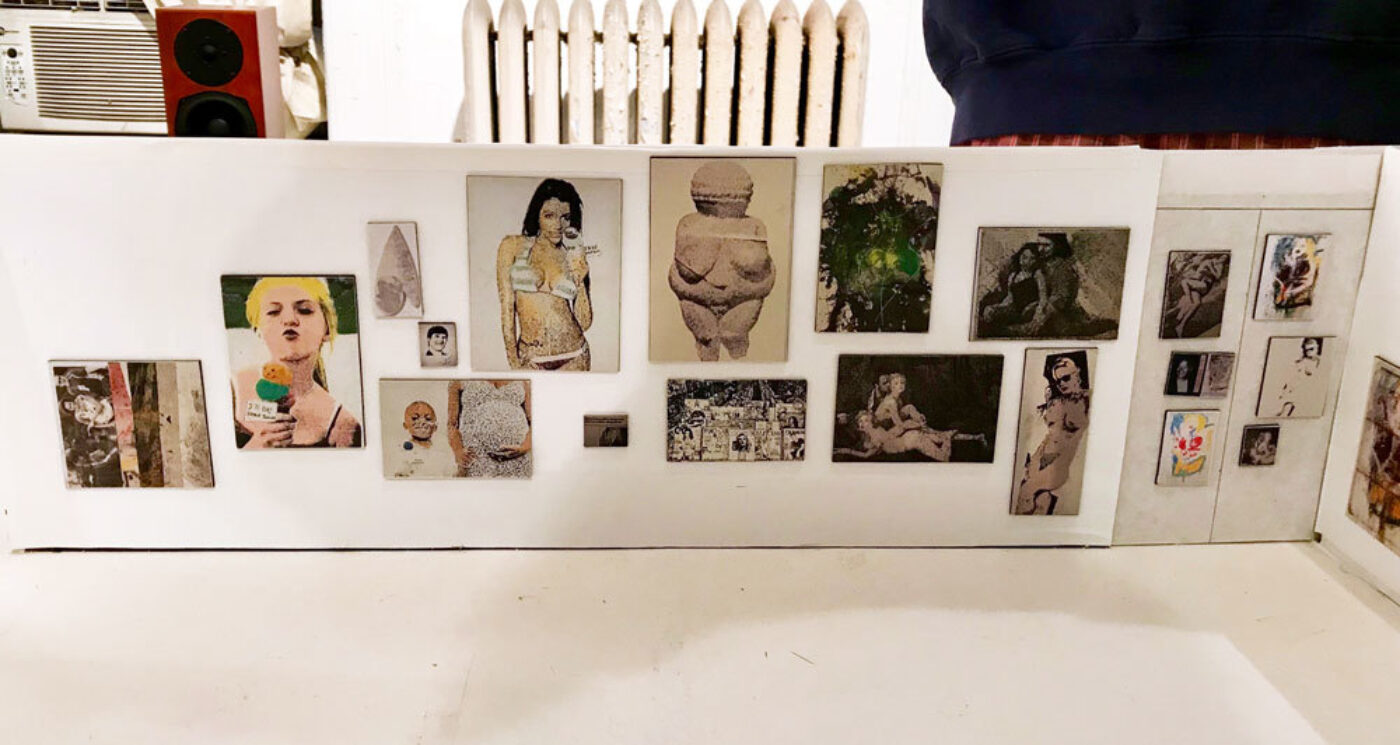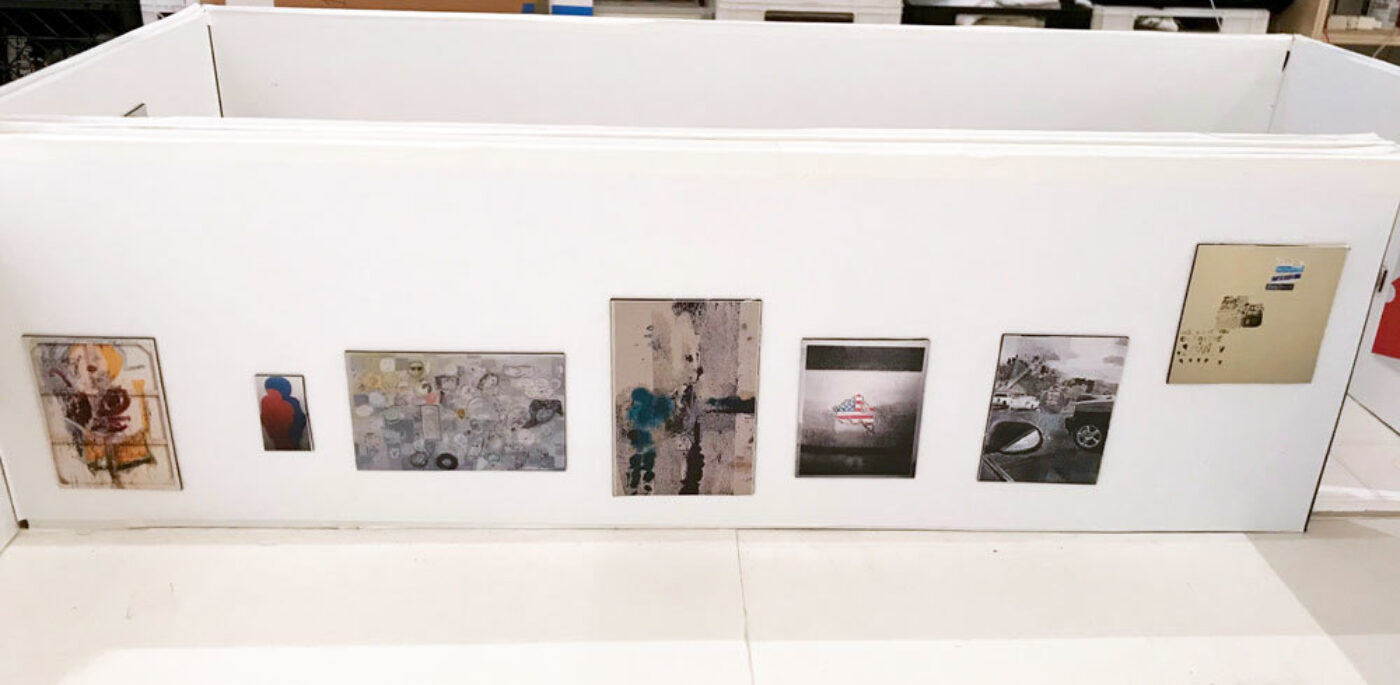 Osman Can Yerebakan We can't say this is a survey or retrospective. You worked with Aspen Art Museum Director Heidi Zuckerman to select works to represent different threads in your career. Can you talk about these upside-down heart shapes?
Nate Lowman The exhibition combines new works with loans from different collections. I had an exhibition in 2014 at Maccarone where I showed these upside-down heart shapes. I have been fascinated by these ready-made shapes, some of which look like air-freshener trees or Swiss cheese. They are rendered as generic templates, and the artist's hand has no presence. The image registers in a way that is not about authorship, similar to clip art. I enjoy the idea of attaching my own languages of painting to these anonymous forms. As I added more from myself, I realized these ready-mades started to hold these languages. That's when I started to worry that the process had gotten too formulaic, as if I was working on autopilot. I decided to work with a group of shaped canvases from my own drawings. First, I started with scribbling and playing around, and I circled back to drawing these hearts. Anybody can draw a heart in a number of interesting ways. One can draw 10,000 hearts and choose one favorite to isolate from others. Out of all the reasons why, there is no real answer to why that specific heart is the best one. I eventually ended up with all these heart shapes. Some of them have images and weird shit painted on them. For example, one of them looks like a stylized drawing of a mushroom or a hyperbolic rendering of a penis—formally these images go to interesting places without really doing anything.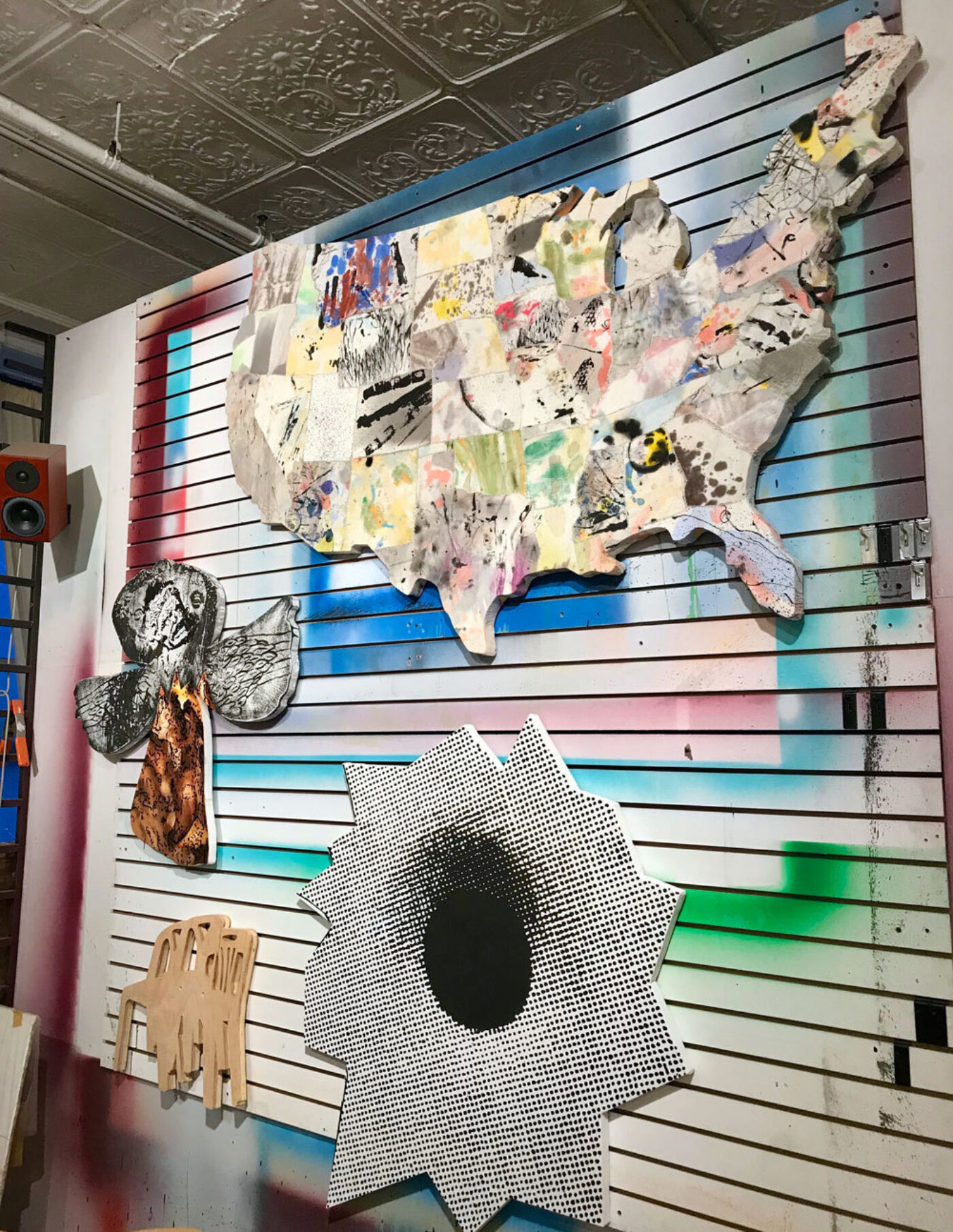 OCY How did you determine the timeframe the exhibition focuses on? That must have been challenging for an artist with such a diverse body of work.
NL I sent the director my entire archive with images of everything I've made, and she picked the works through her own curatorial vision. We never talked about doing a survey-type exhibition. I believe the content was the main concern, rather than the year a painting was made. I finished these little paintings of shelves, for example, a week before the works shipped out. I made a fertility-doll painting when my wife and I were pregnant, and another one is from five years ago. Everything is painted by hand except the print-on-paper half of the Julia Roberts piece.
OCY Julia Roberts, who for a long time has been somewhat the symbol of an ideal American woman, appears in two different works in the exhibition. Your work has evolved around these artificial types of representations in pop culture, and this is a great example of that. 
NL I ran into this image of Julia Roberts promoting a cosmetics product at different duty-free shops. Later, I read that Britain's Advertising Standards Authority, which is responsible for monitoring excessively altered or airbrushed images that create false advertising, banned distribution of this image. The ad was deemed illegal in the U.K. because of the disparity between how Julia Roberts looks in reality and how she is presented in this photo. I find this specific case in Britain to be amazing. All of a sudden this legal subject was about who this actress is, her age, and what she actually looks like. When I read about this case in the newspaper, her dot-matrix-print face had blown up and looked very ghostly. I painted the image on very light white linen in order to have a ghostly, almost transparent look. I loved the idea of someone so prevalent in popular culture, like Julia Roberts, becoming a ghost outlaw for breaking a random international law she is unaware of.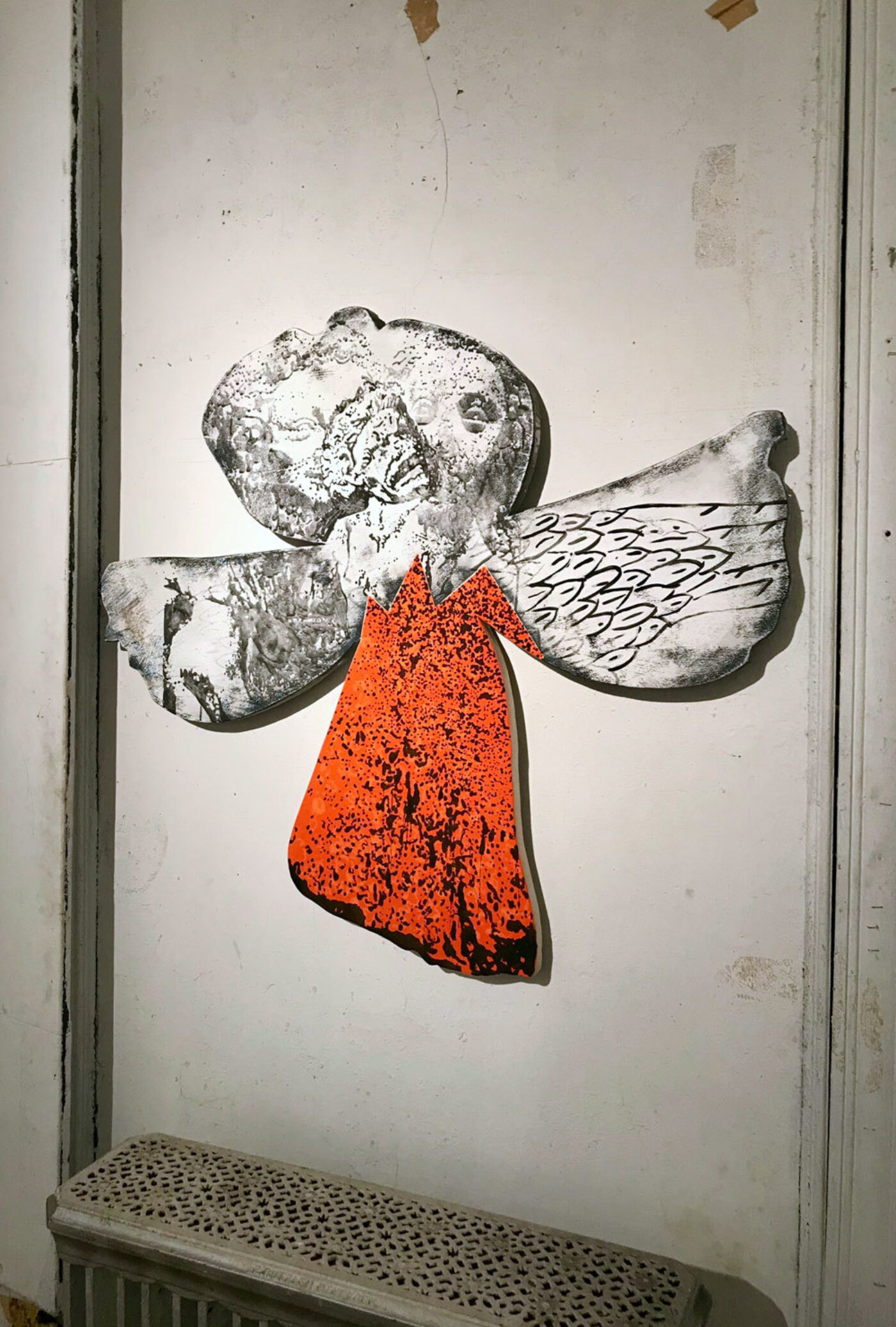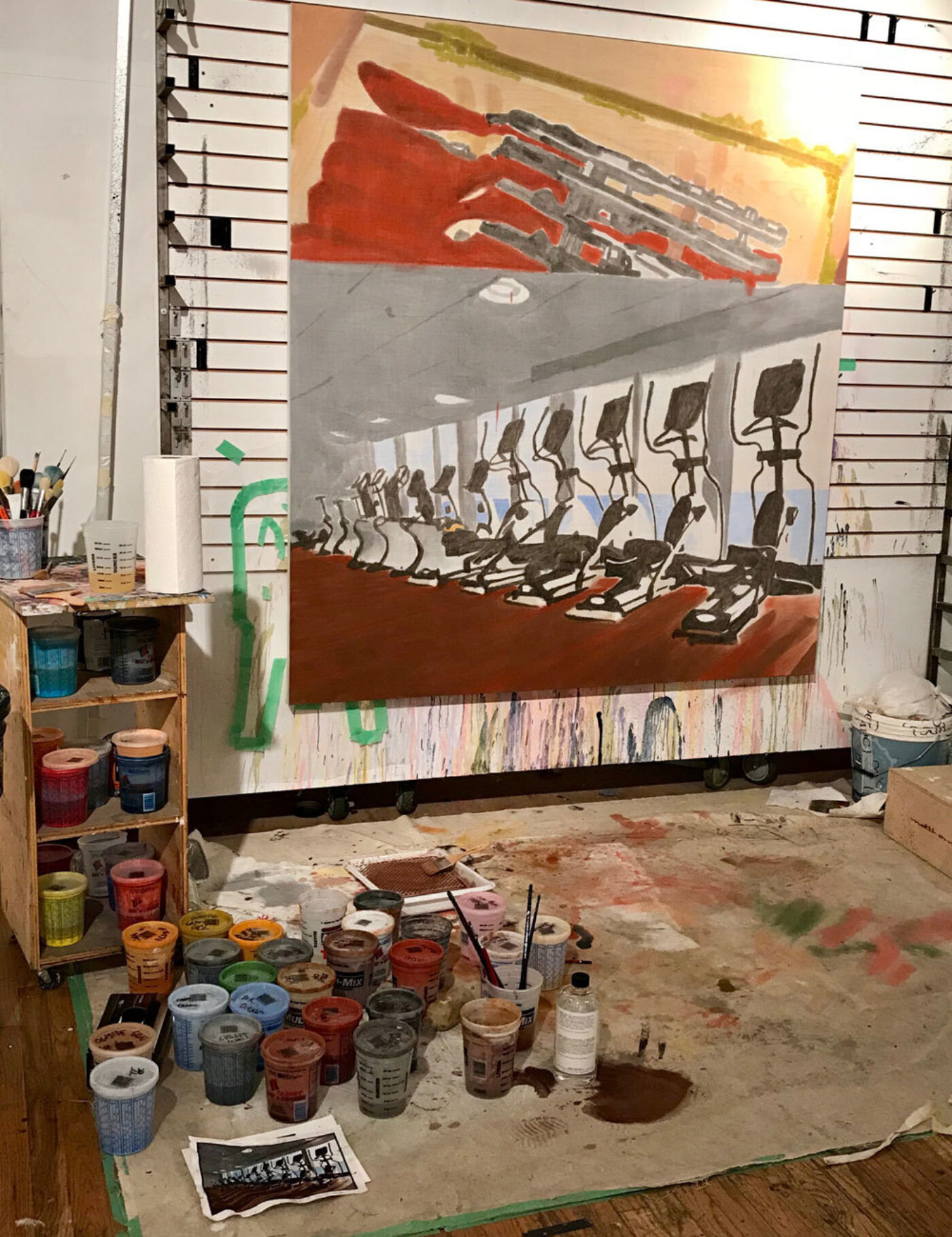 OCY A salon-style hang is an interesting, but also a bold choice. How was this decision made?
NL Heidi wanted to do a really ambitious show with a lot of paintings, and I wanted to make sure nothing got hung too low but still utilize the high ceilings. You can hang a figure much larger than life and people feel comfortable looking up at it than they would with a small-scale figure. I like the puzzle of salon style; paintings tend to find their own logic, which is fun among works made ten years apart.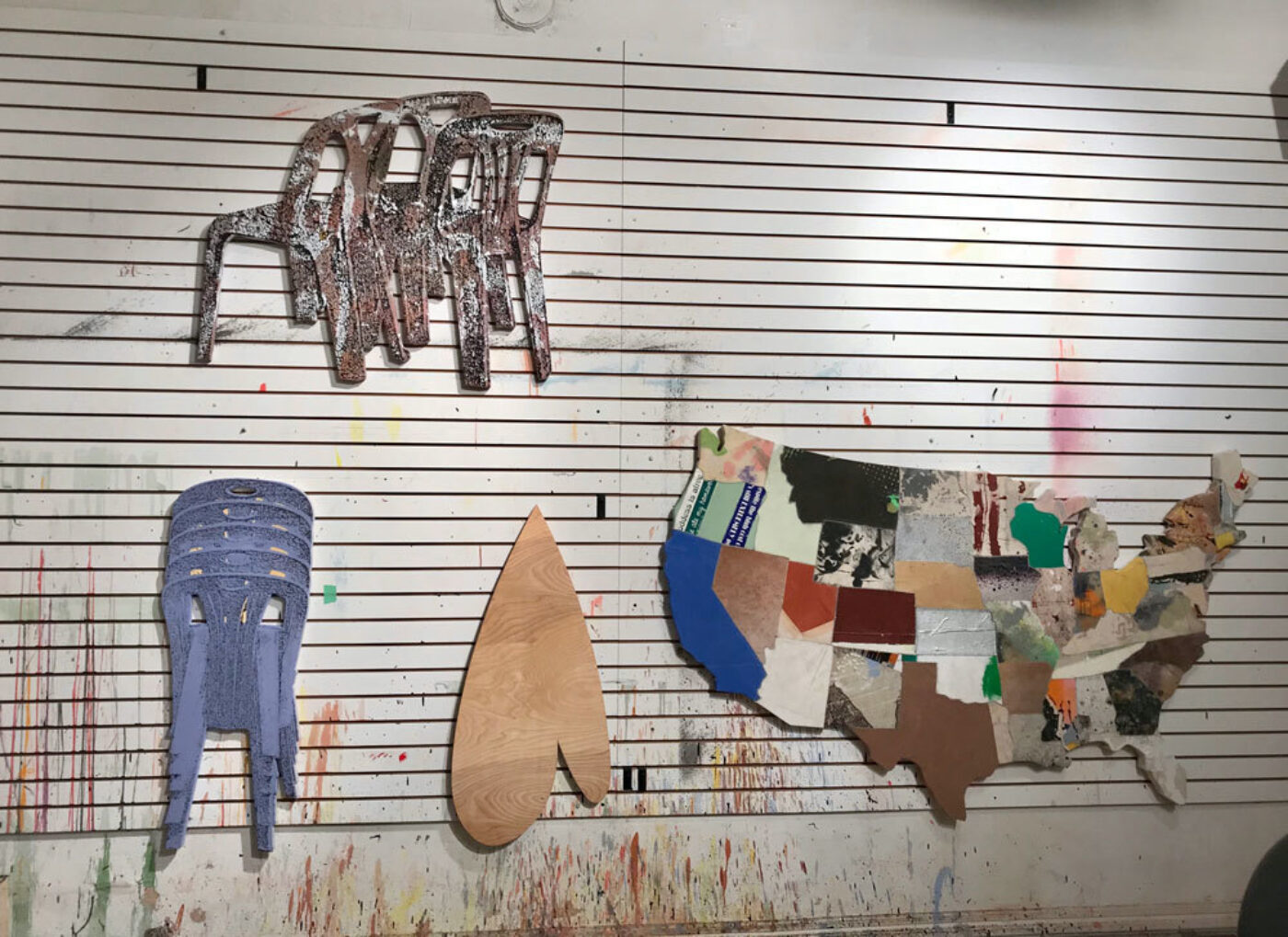 OCY Where does your source of images come from? For example, this photo of Joan Rivers next to Jane Fonda—these two images must be years apart. 
NL I have a vast source of clips that I have collected over the years. It's very rare that I come across an image and just paint it right away. I go through my archive and go through images I'd like to revisit. These photos of celebrities visiting troops came from different eras, for example. With photos of Joan and Jane, I wanted to paint them with the similar youthful exuberance of military publicity photos I was working on at the same time.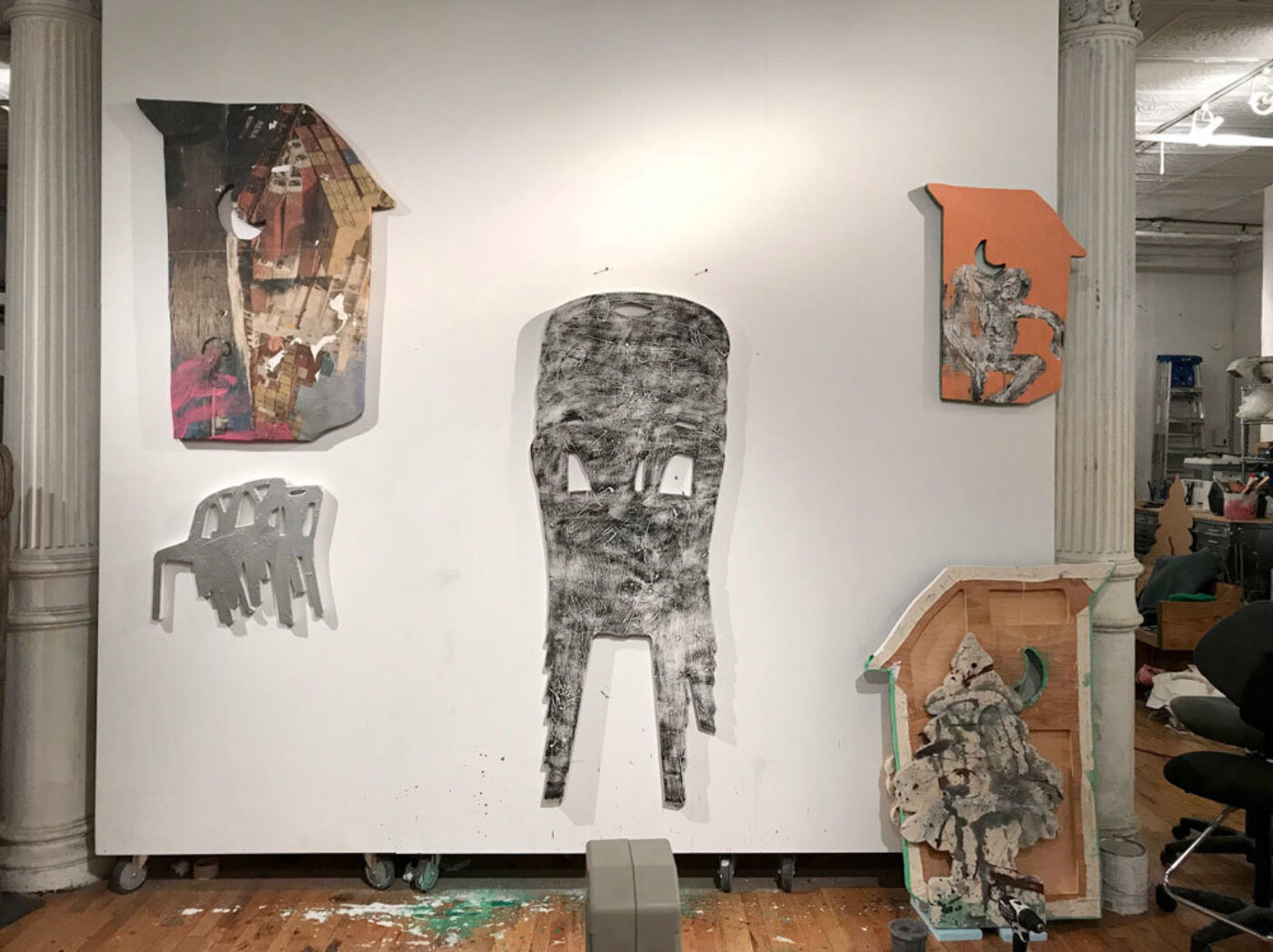 Osman Can Yerebakan is a New York-based art writer and curator. His writing has appeared in New York Times: T Magazine, Village Voice, Brooklyn Rail, GARAGE (Vice), Galerie Magazine, Elephant Magazine, Cultured, ArtSlant, ArtAsiaPacific, ArtNewEngland, Art Observed, and elsewhere.