Studio Visit: Nancy Elsamanoudi by Naomi Falk
Intuiting rather than calculating.

Discover MFA Programs in Art and Writing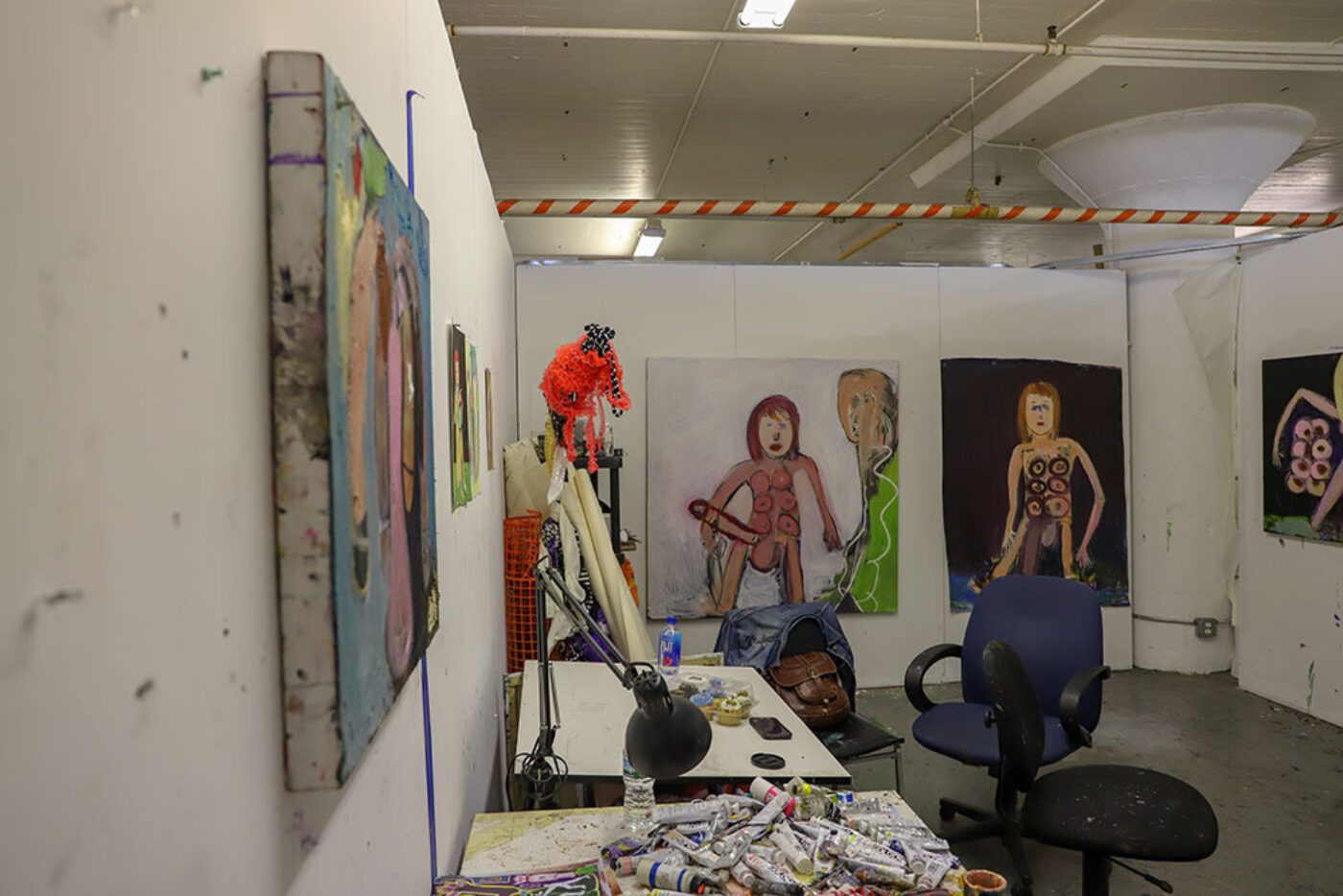 It is a Sunday morning in Nancy Elsamanoudi's studio. Arriving here at Brooklyn Army Terminal to listen to her make long brushstrokes across the canvas brings to mind the cathartic conclusion of a great pilgrimage. Alongside the sound of this labor, she describes how the act of creation in New York City, and how the anonymity and nonlinearity of life here, have recalibrated her lived experiences of art and gender.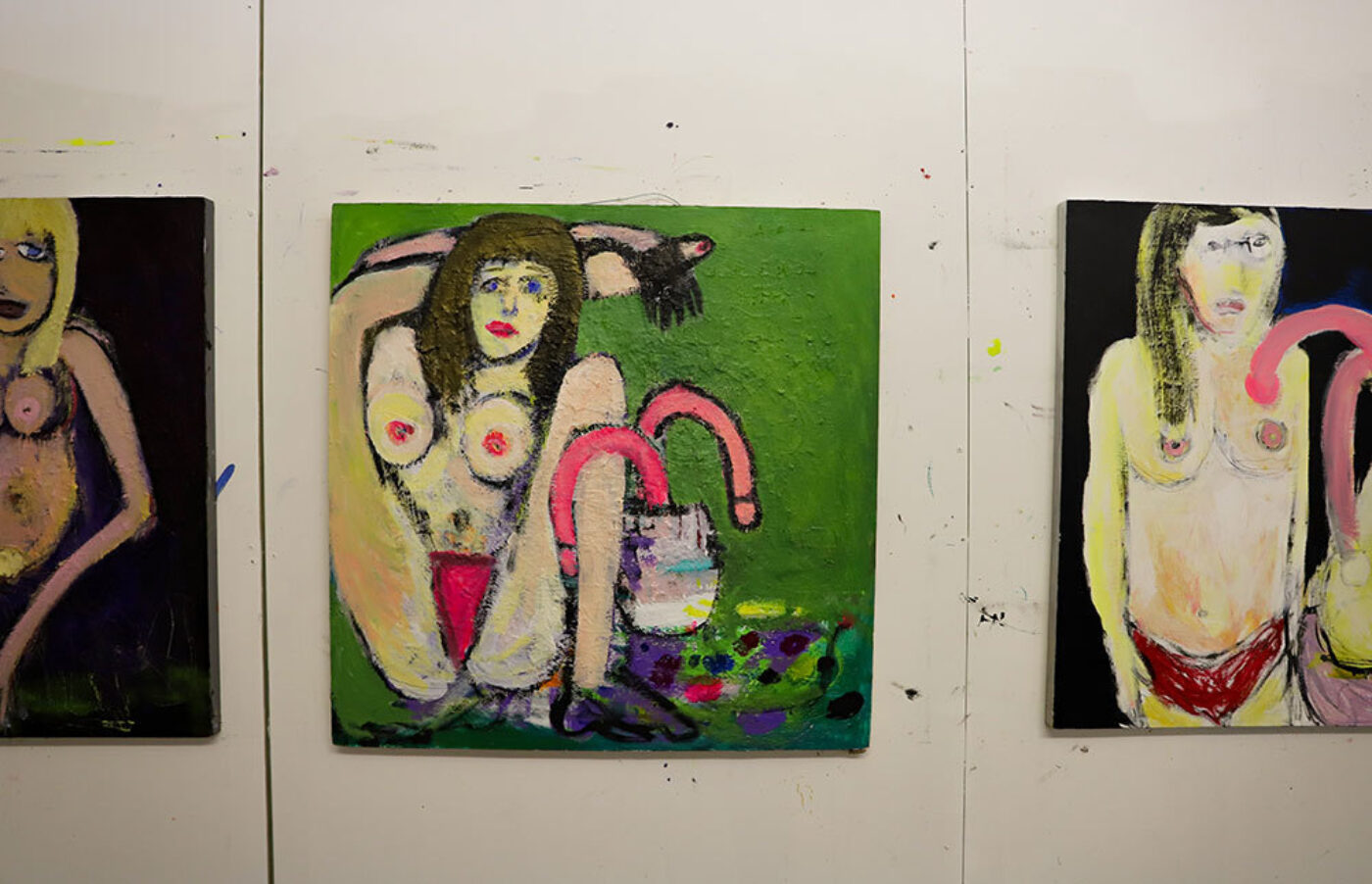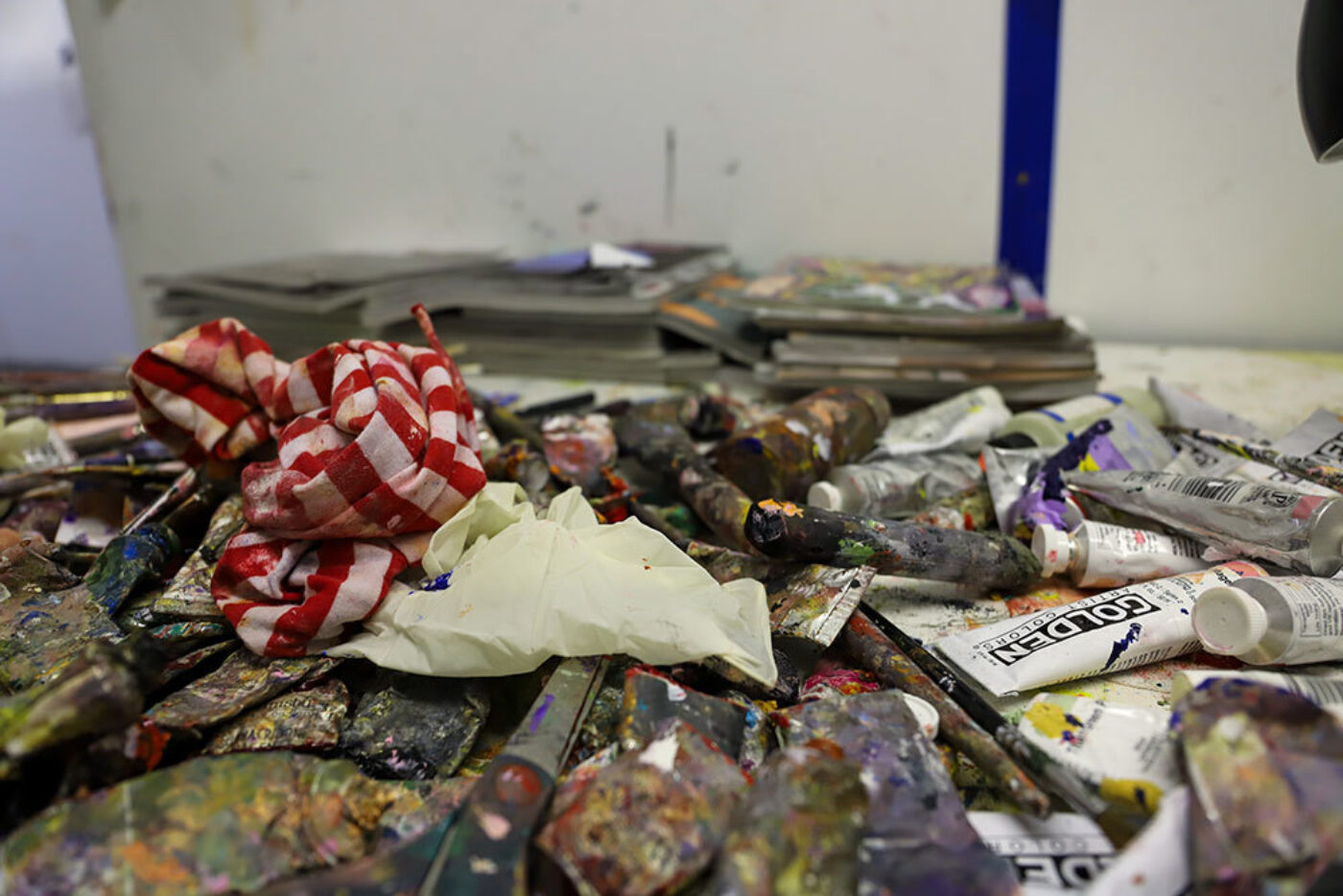 The dozen or so paintings hanging on three of the four walls are recent. They arose as she transitioned from painting abstraction to portraying human bodies, vases, and human bodies in the presence of these vases, many of which are filled with lazy, wilting dick flowers. When I'd initially witnessed Elsamanoudi's work months before this encounter, I'd become fixated on her palette. Removed from the structure of gallery track lights, her fuchsias and organ-meat maroons glow like a garden of wildflowers illuminated by a spotlight at dusk.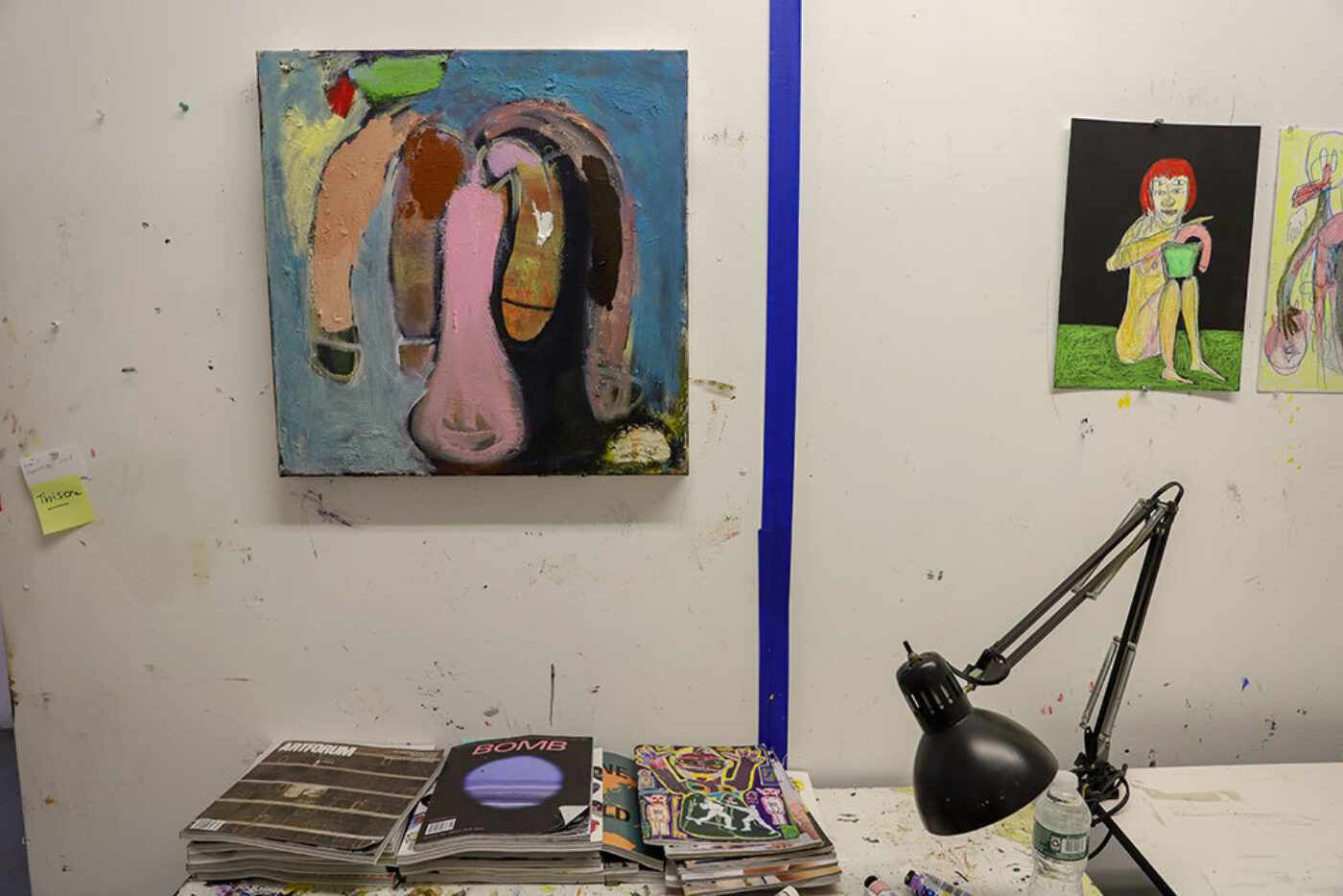 "How much time of our day is not gendered?" she asks. I'm experiencing what I've decided is the most extraordinarily delicious cupcake of my life—which she's brought from Manhattan—so silence ensues. I've also come to believe that any time in the presence of this artist produces sensory fulfillment. Hours of rigorous conversation display her unimpeded approach toward her practice; as she works on a new painting, Elsamanoudi intuits rather than calculates. She is learning to create more freely, to execute the boldness so often assigned to men but that is, in reality, inherent in us all.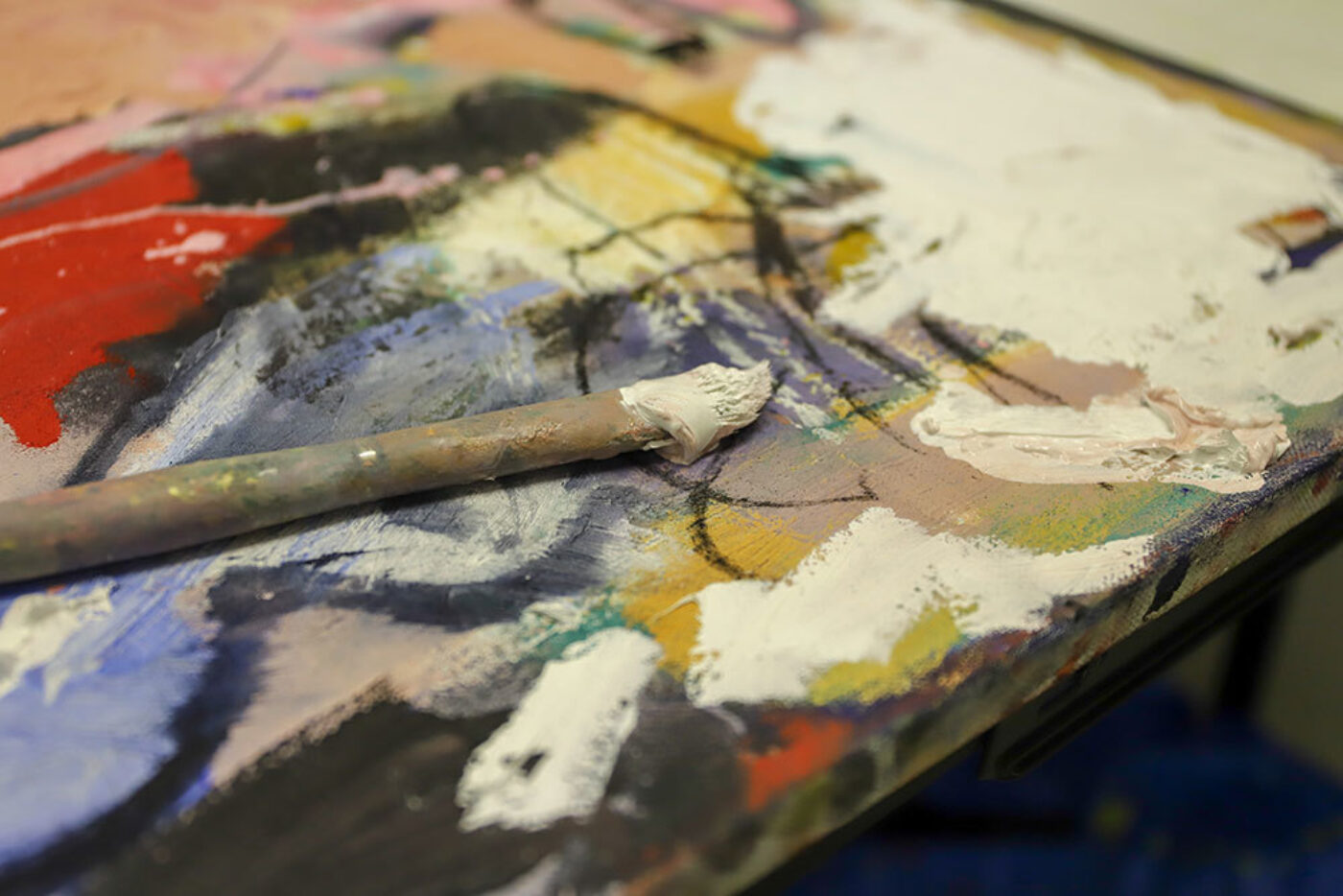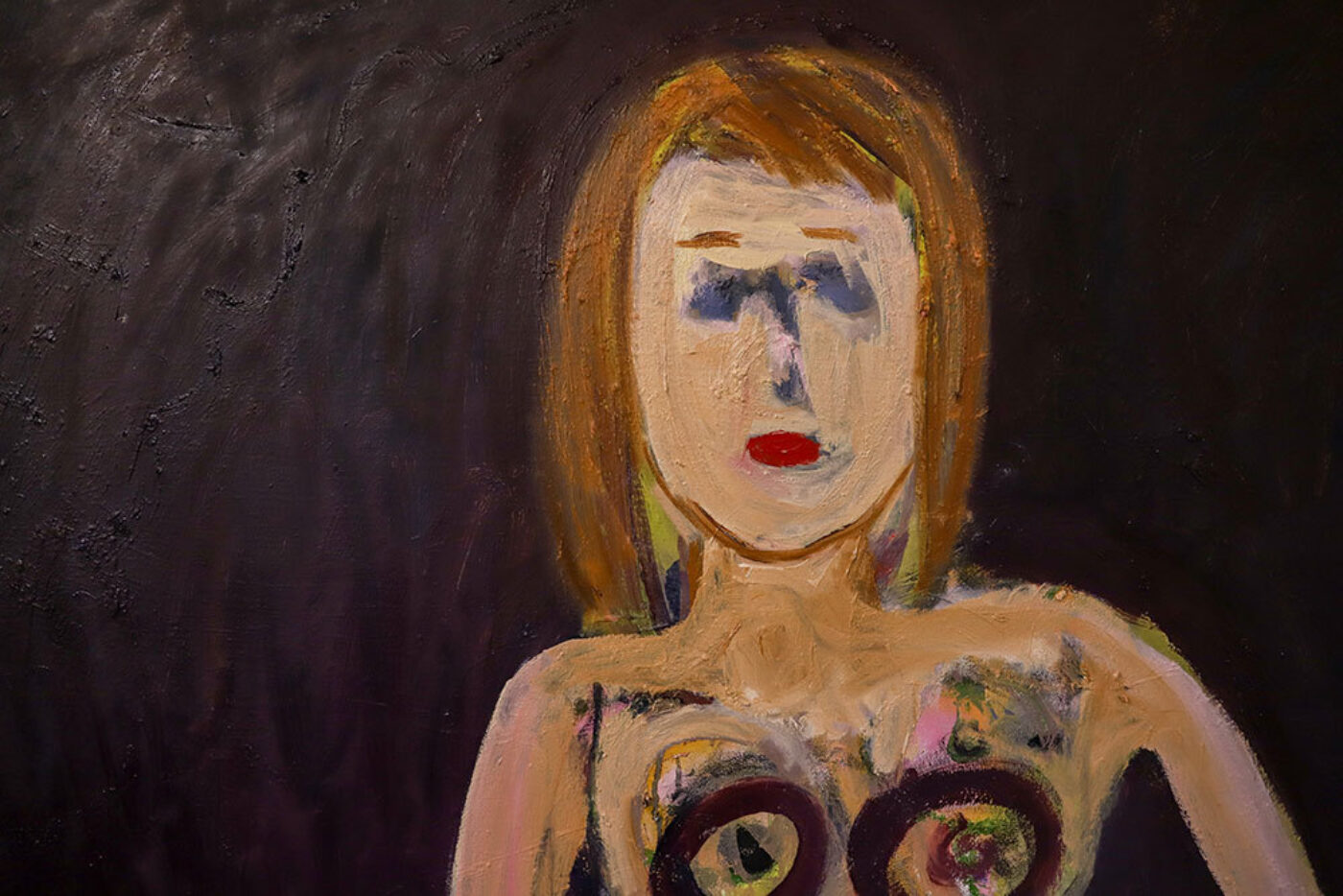 I see how powerfully she harnesses the emotive gestures of her earlier work into paintings that, despite showing recognizable forms, have a vastly greater amount of texture. They so much embody what you witness as you fall in love with the sights and sounds of life. They're the kind of paintings you feel you must touch, because in tracing your finger along the outline of a form, you discover new ways to move.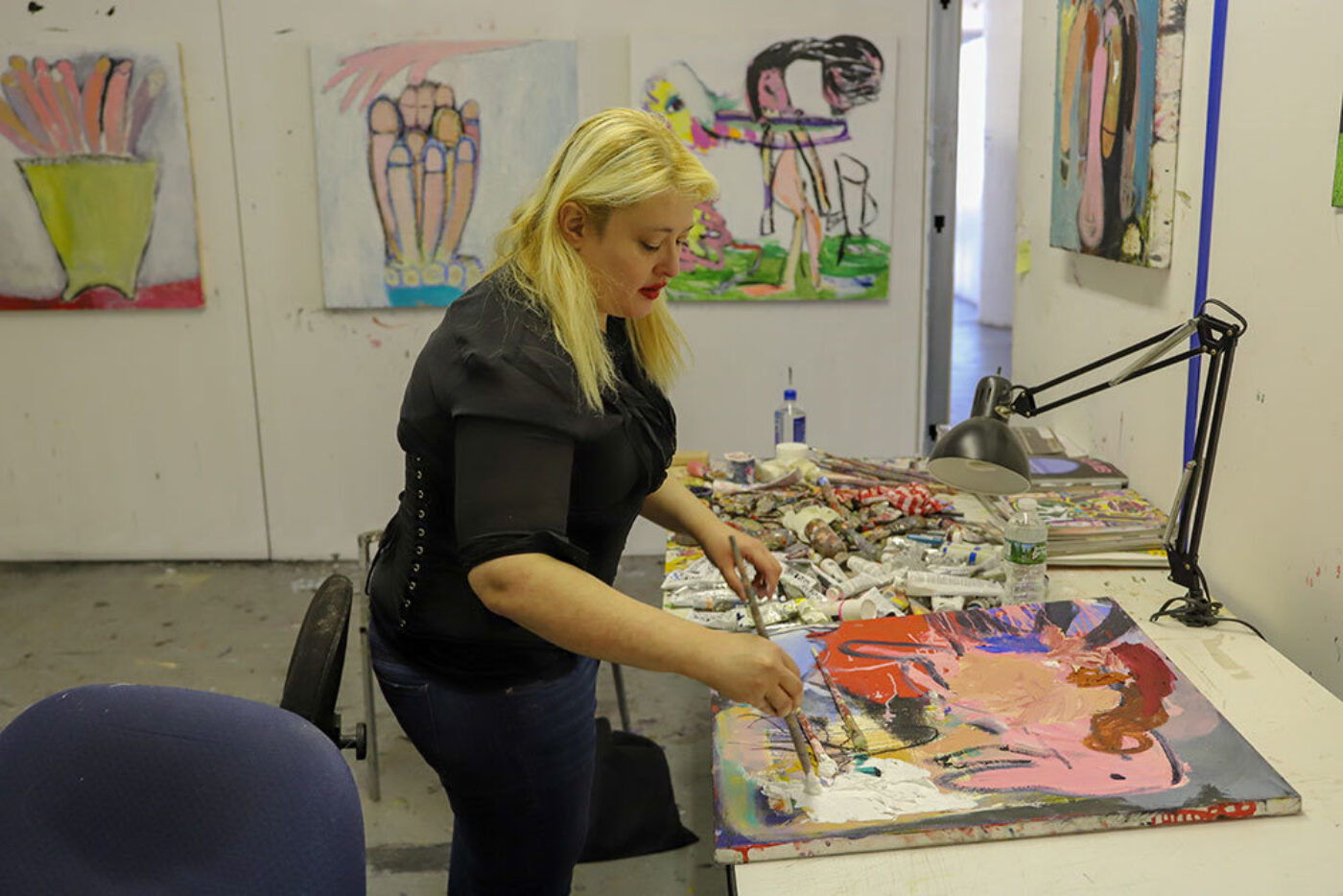 Nancy Elsamanoudi's work can be seen in the group exhibition Limbic Songs at Real Eyes Gallery in Adams, MA, until May 26.
Naomi Falk lives in Brooklyn, New York. Her writing fixates on art, intimacy, and the ways in which we engage and disconnect our sensory perceptions. She works at the Museum of Modern Art, is the Editorial Director of Ki Smith Gallery, and is co-founder of NAUSIKÂE NYC.