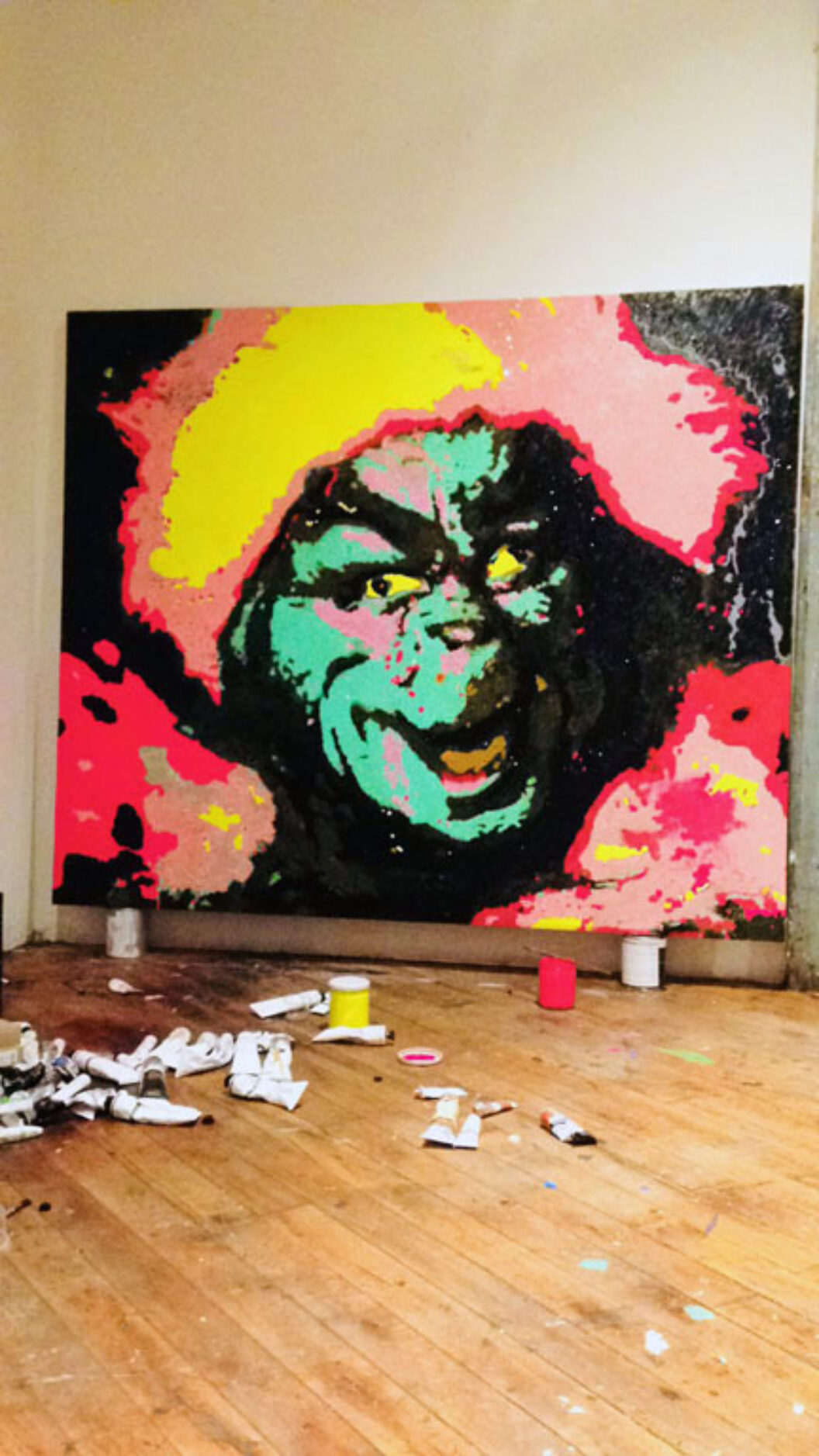 Rushing to Mathieu Malouf's studio in Sunset Park, Brooklyn, after a last-minute arrangement on a Tuesday night, my curiosity was piqued to see the environment in which the Canadian artist creates his irony-fueled, mixed-media portraits and psychedelic sculptures. Greeting me at the entrance was an oversized pride flag draped from the ceiling, long enough to be caught between the door and its metal frame. Despite moving into this studio a month ago, Malouf appeared entrenched in the space, where tubes of paint, boxes of glitter, and a neon keyboard congregated. Living in New York for almost a decade after residing in Montreal and Berlin, Malouf has garnered critical and public acclaim in recent years thanks in part to his sardonic merger of sculpture with painting and his adoption of cues from popular culture and Generation Y angst.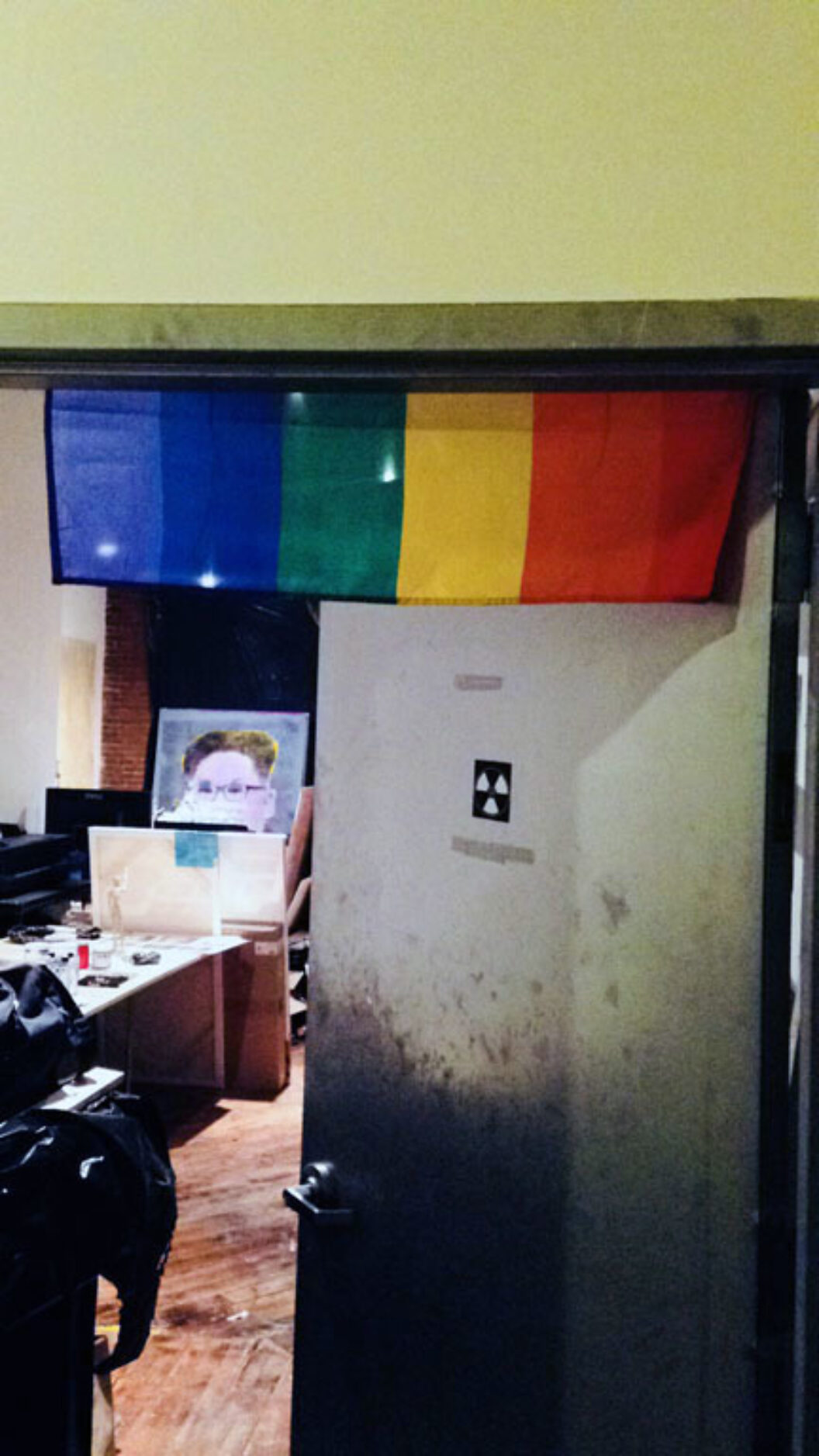 Toxic Masculinity Fallout Shelter, Malouf's first solo exhibition with Greene Naftali in New York, marks his return to the gallery, where he worked in administration for a month many years ago. During my visit to his studio, Malouf was busy sprinkling glitter onto another large-scale Grinch-themed painting, destined for Art Basel Miami. Mushrooms often appear in the thirty-three-year-old's portraits to implement an element of humor and decay. <Donald>, 2017, depicts the current president grinning in front of an American flag covered in glitter, acrylic paint, and fungi. The exhibition's namesake piece is a pristine-looking metal shelter, containing wooden boxes inscribed with hyperbolic expressions related to "bro culture," among which are "Truck Balls," "Pornhub," and "Ask for Nudes." The shelter is surrounded by a barricade tape, blockading the "toxic" content within.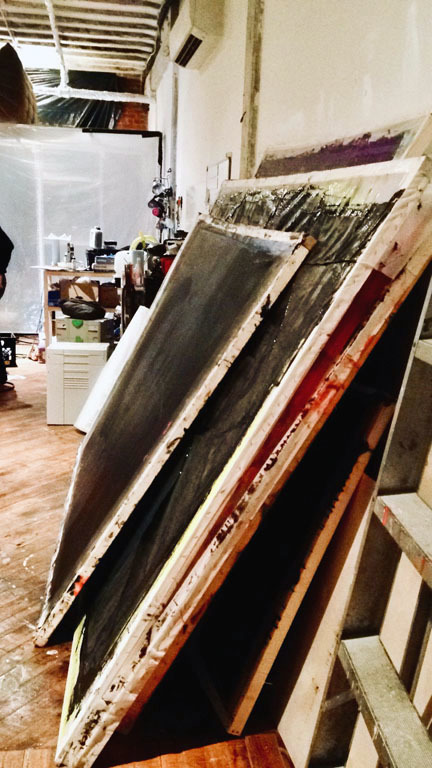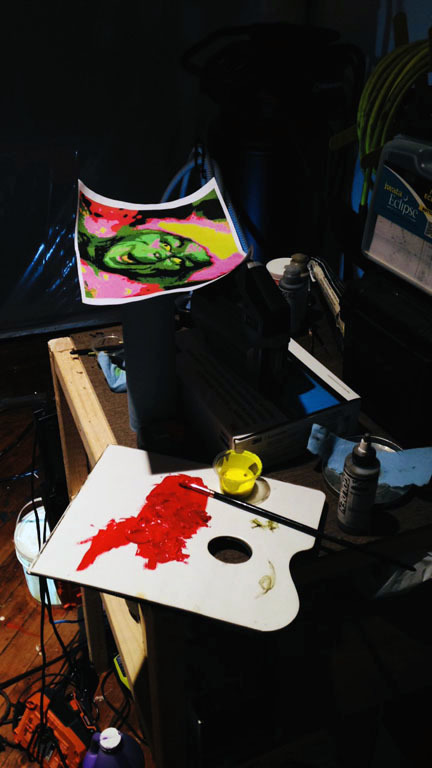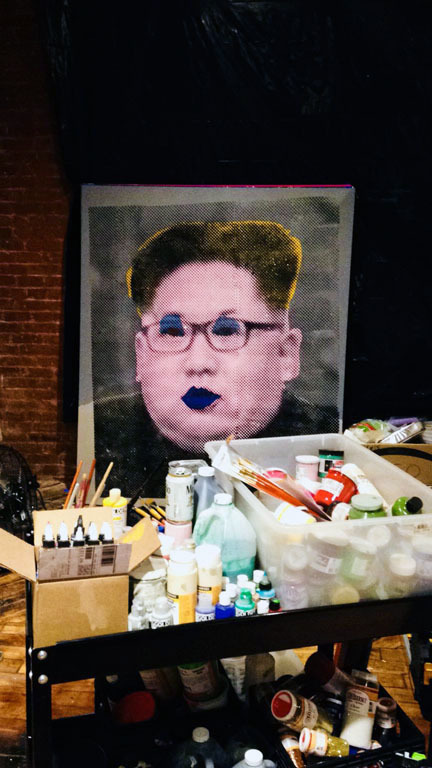 Discussing his ideas behind painting portraits of grumpy and disagreeable figures, such as Jim Carrey's version of the Grinch, Trump, and Kim Jong-un, Malouf laughs: "They make sense altogether in a room, because they are all male psychopaths. They surround the viewer similar to how bullies do." During our encounter, Canadian electro-pop was banging at his spacious and suitably disarrayed studio, where he usually works until dawn. The soundtrack fittingly chimed with Western Civilization, 2017, an immersive sculpture in the exhibition, with its toilet bowl, streamers, and continuously spinning party light.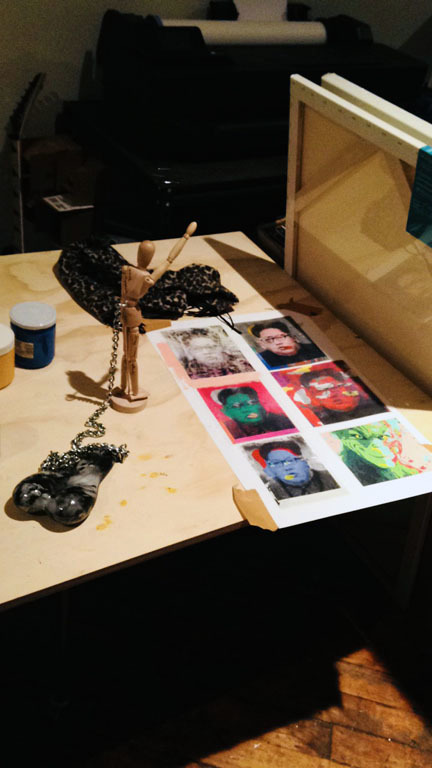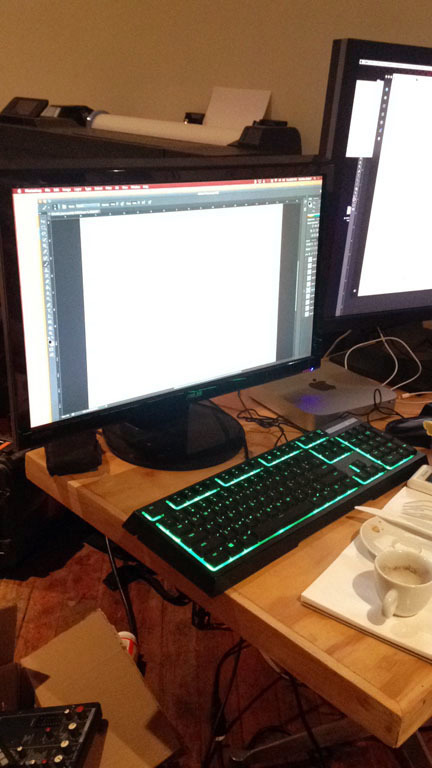 Osman Can Yerebakan is a New York-based art writer and curator. His writing has appeared in New York Times: T Magazine, Village Voice, Brooklyn Rail, ArtSlant, ArtAsiaPacific, Hyperallergic, ArtNewEngland, Art Observed, Filthy Dreams, and elsewhere.