Intimate portraits of performers.

Discover MFA Programs in Art and Writing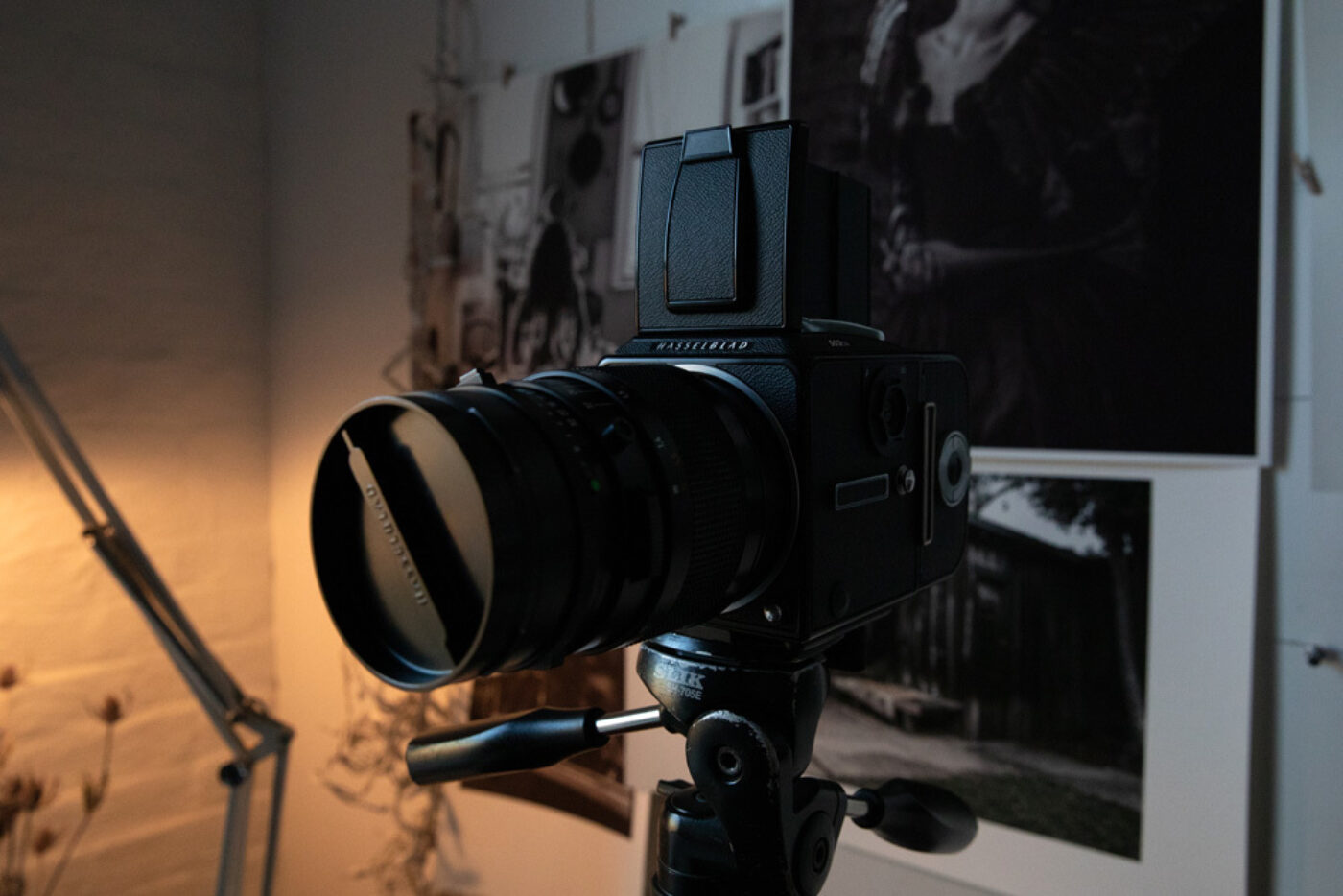 In front of the window, on one side of the room, a camera perches on a tripod. Across from the camera is a place to sit. The two sides are just, barely, out of reach of each other. Maria Baranova has been using this studio for more than two years to make photographic portraits of off-off-Broadway performers for a series called Faces of Downtown Scene using a Hasselblad film camera. Pinned to the wall and assembled on a table are some of these hand-printed photographs. The color and detail are sumptuous. Faces in chiaroscuro emerge—framed on a black background, lit by natural light—open and aware, yet holding onto private thoughts and secret smiles. Baranova has coaxed into view some part of the self typically held in reserve.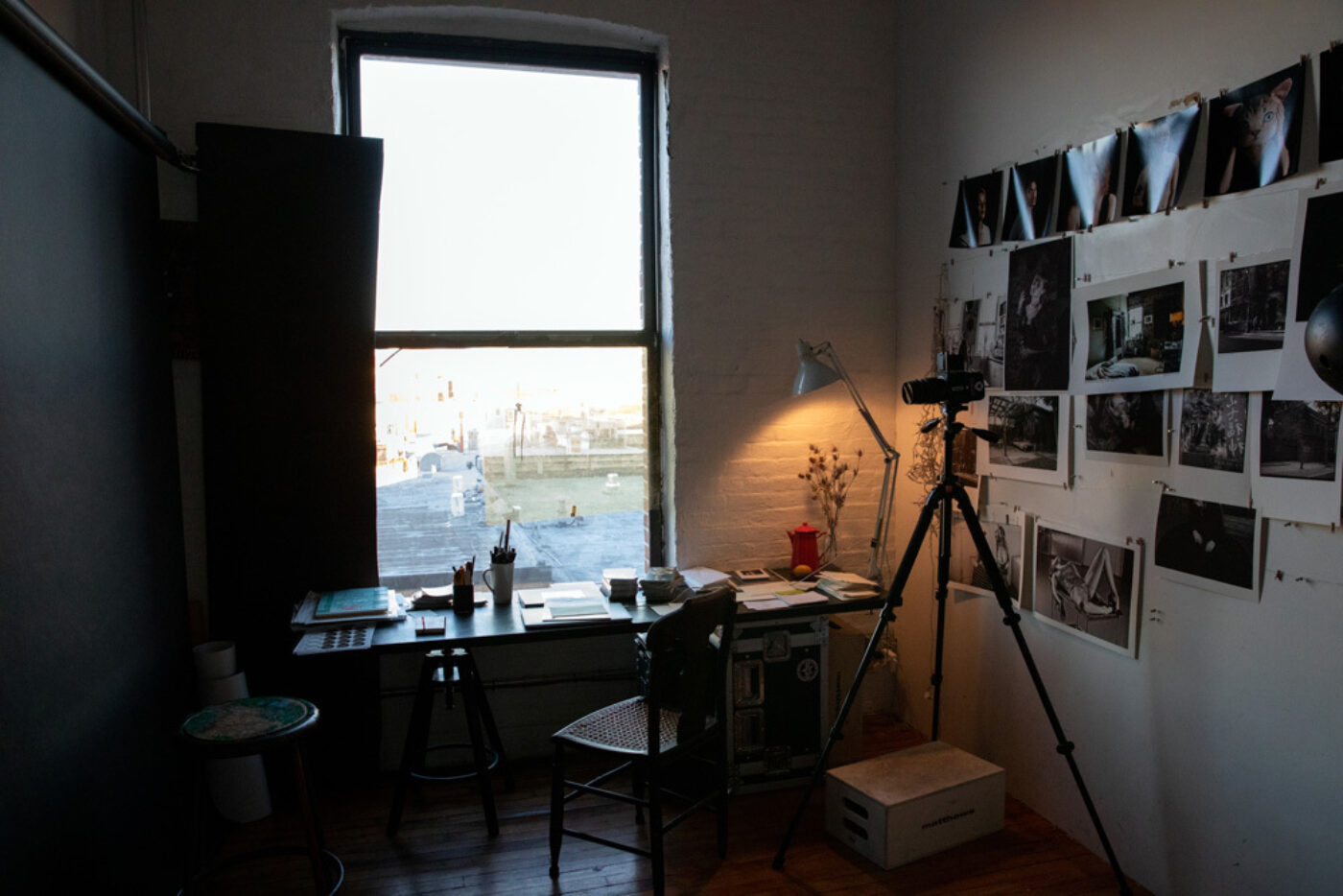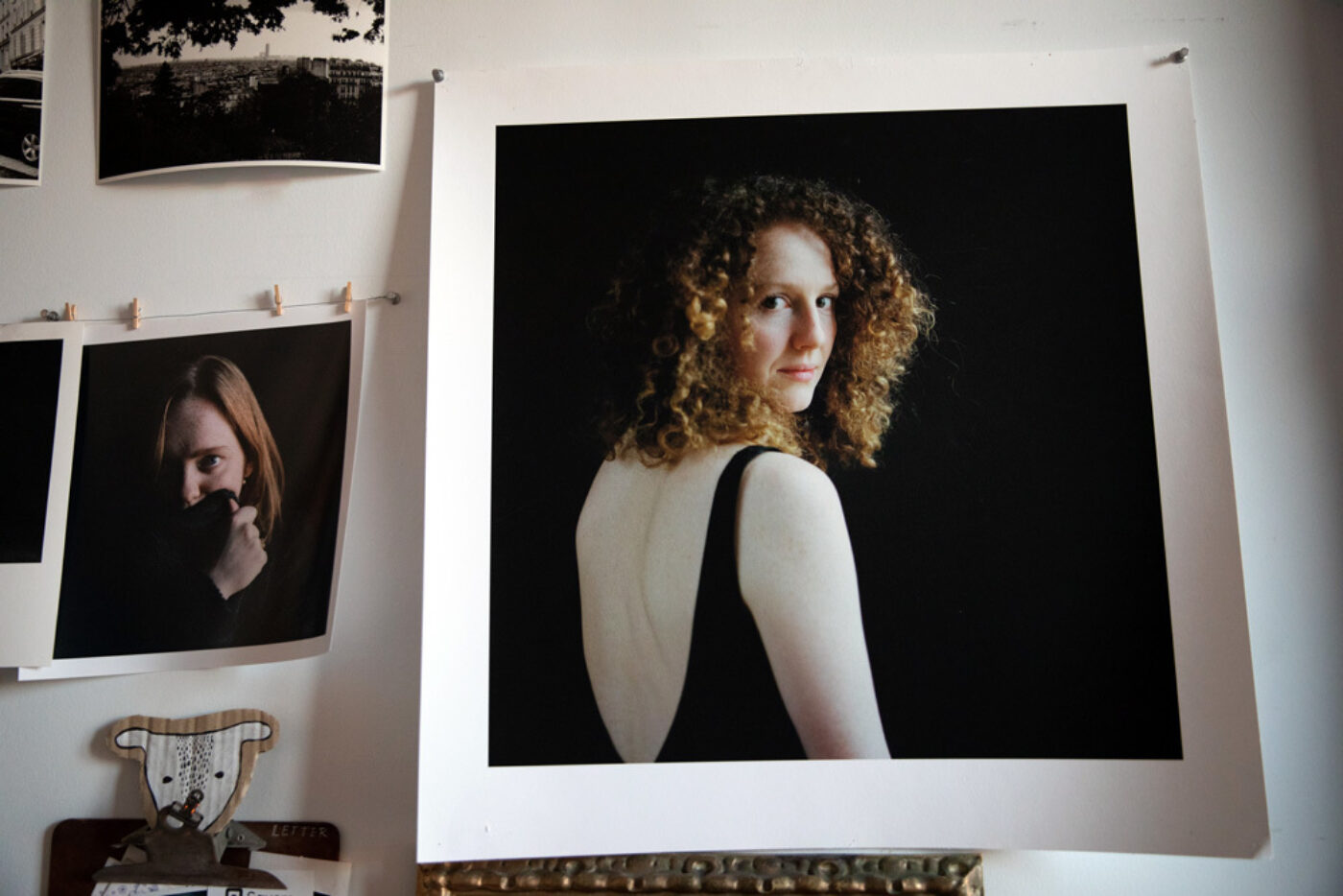 While the small studio space may necessitate small gestures, the refined movements of Baranova and this day's subject (an actress sitting for a second time) are shown as a deliberate ritual. They begin with some small talk. A motion to sit; a shift of the chair; one for the camera; a flip to open the viewfinder; a twist to focus the lens; a gaze down and up and down; a slight adjustment. Then the women sit together and converse for a spell. Next, Baranova stands, looks, covers one eye, looks again, and steps up on a box behind the camera. Further refinements to the position of the camera are repeated: a bit this way and a bit that. After the camera is fixed, it's time for the face and posture of the sitter: chin down, shoulder a smidge lower. Then the camera clicks. Despite the permanence of the moment, it almost passes unnoticed and is certainly anticlimactic. Another click. Baranova reloads the film—twist, turn, click—as the camera adds its mechanical chitchat to the constant conversation. One, two more clicks. The camera, with the film nestled inside, hides the latent portrait from Baranova and her subject during the session. This inability to view and judge is liberating.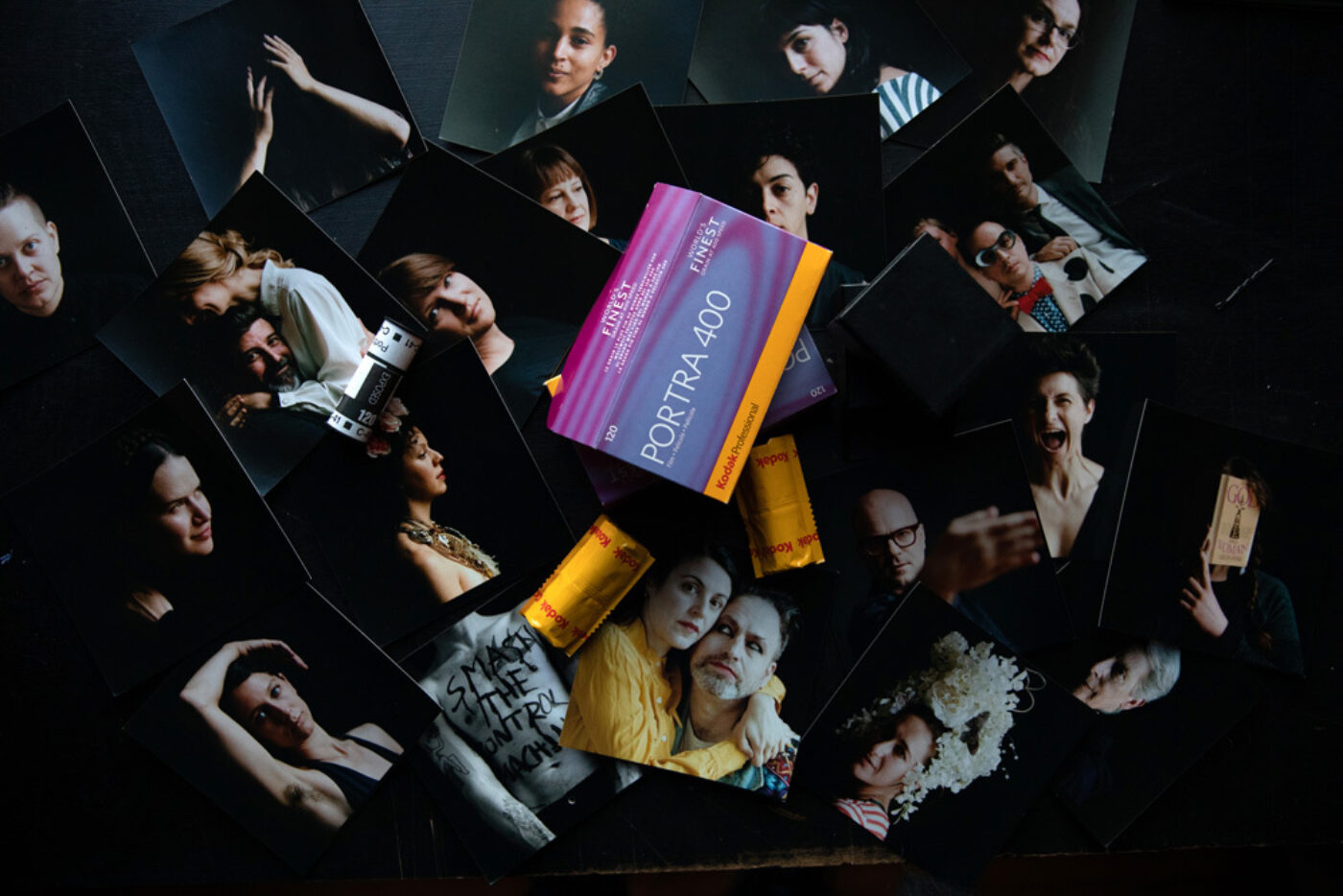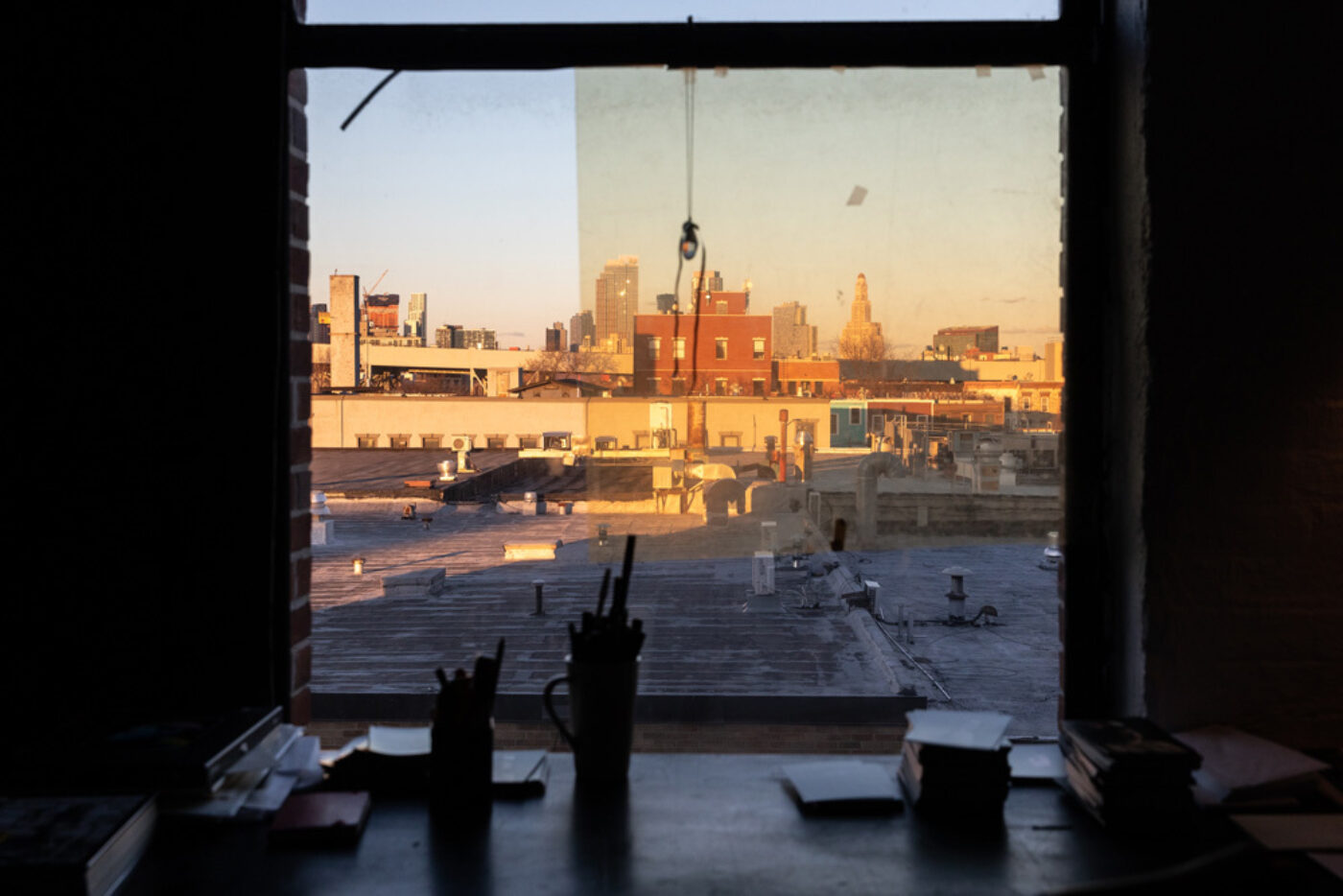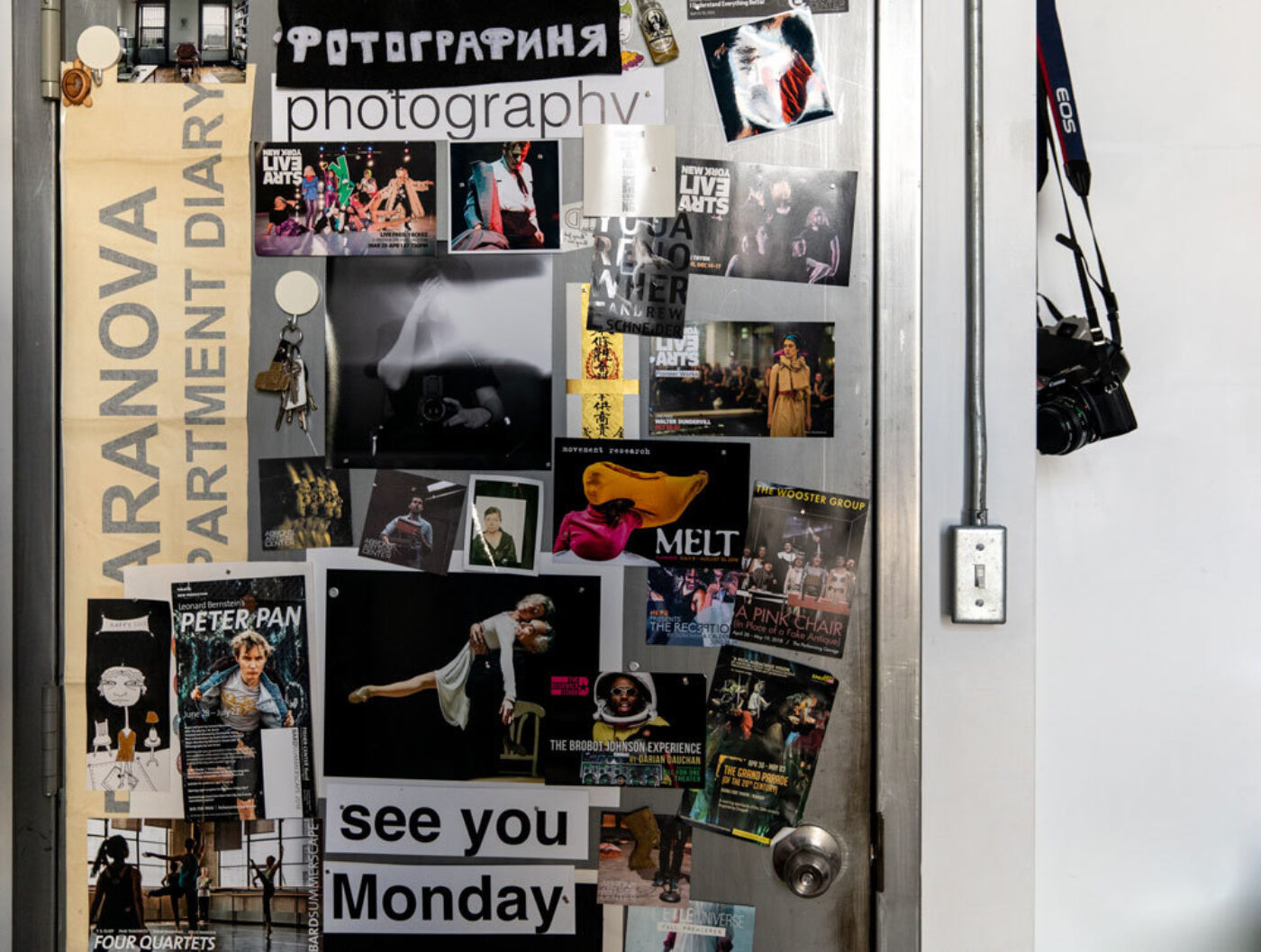 Consider the portrait from that day. Her body is bowed, but her look is unflinching. Her expression evinces longing and defiance, by turns softly warming and electrifying. Composed in shades of white and black—milk, blush, blond, velvet, ash, and twilight—the restricted precision of small spaces and small gestures is revealed. It is a rigorous and fearless portrait for both photographer and subject. An equality ineludibly founded on trust.
Maria Baranova: Faces of Downtown Scene is on view at the Invisible Dog in New York City until February 16.
Alexandra Nicolaides is based in New York City. She received an MFA in Art Criticism and Writing from the School of Visual Arts. Currently, she is a PhD candidate in the Art History, Criticism, and Theory department at Stony Brook University.