Painting as disappearance.

Discover MFA Programs in Art and Writing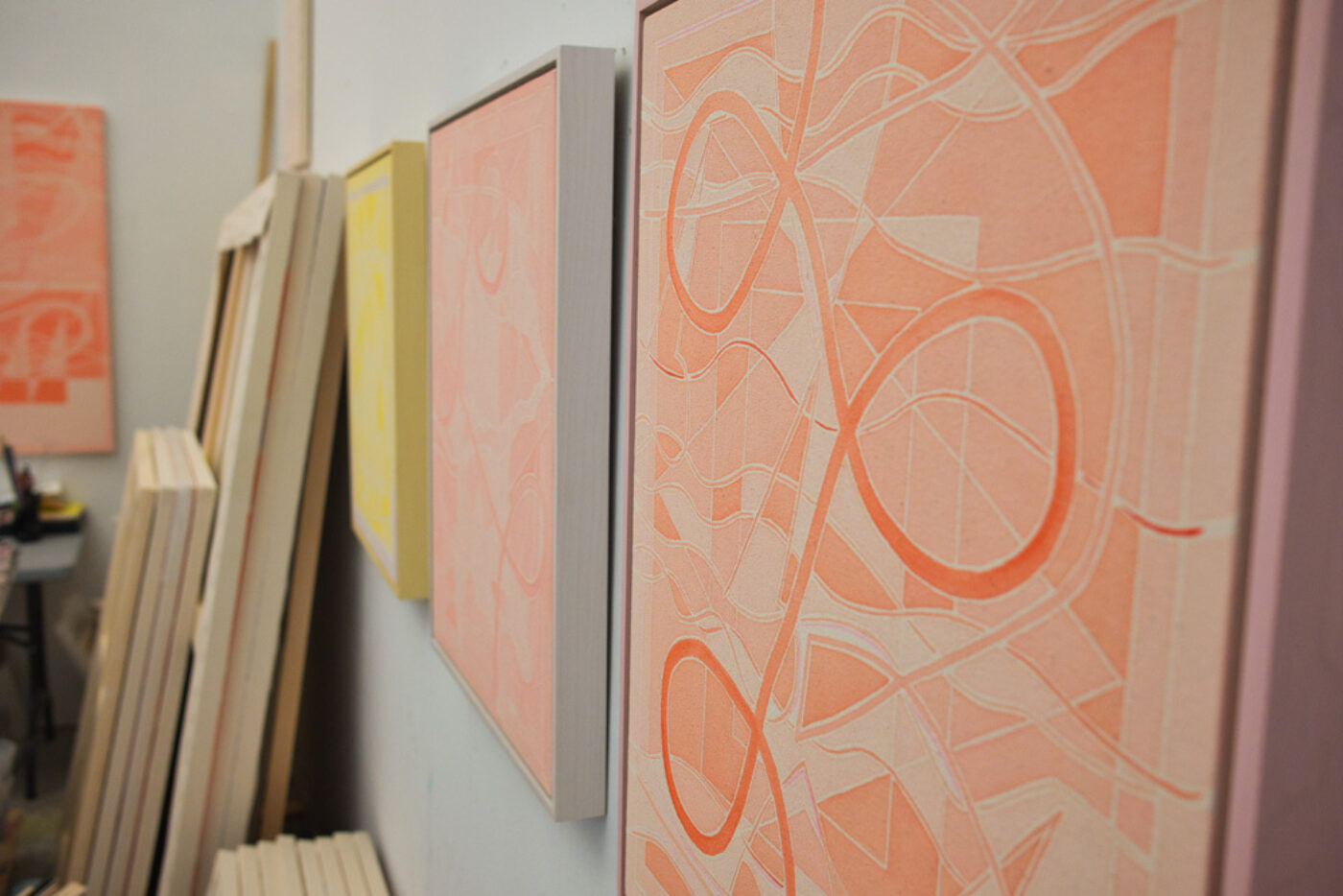 Tubes of Golden Acrylic Paint overflow plastic bins in a small, Crown Heights studio. They are arranged according to hue, and they span the complete visible spectrum: a clutch of yellows rests beside a heap of oranges, ochres, and pinks. Some deep purples overflow an adjacent bin, crowding out their bedfellow blues. Nearby are teals and greens, blacks and whites, and a thicket of well-worn brushes, covered in skeins of pigment. These are the tools of Margaux Ogden's trade, which she wields, and conjures, into the meticulous paintings that bear her name.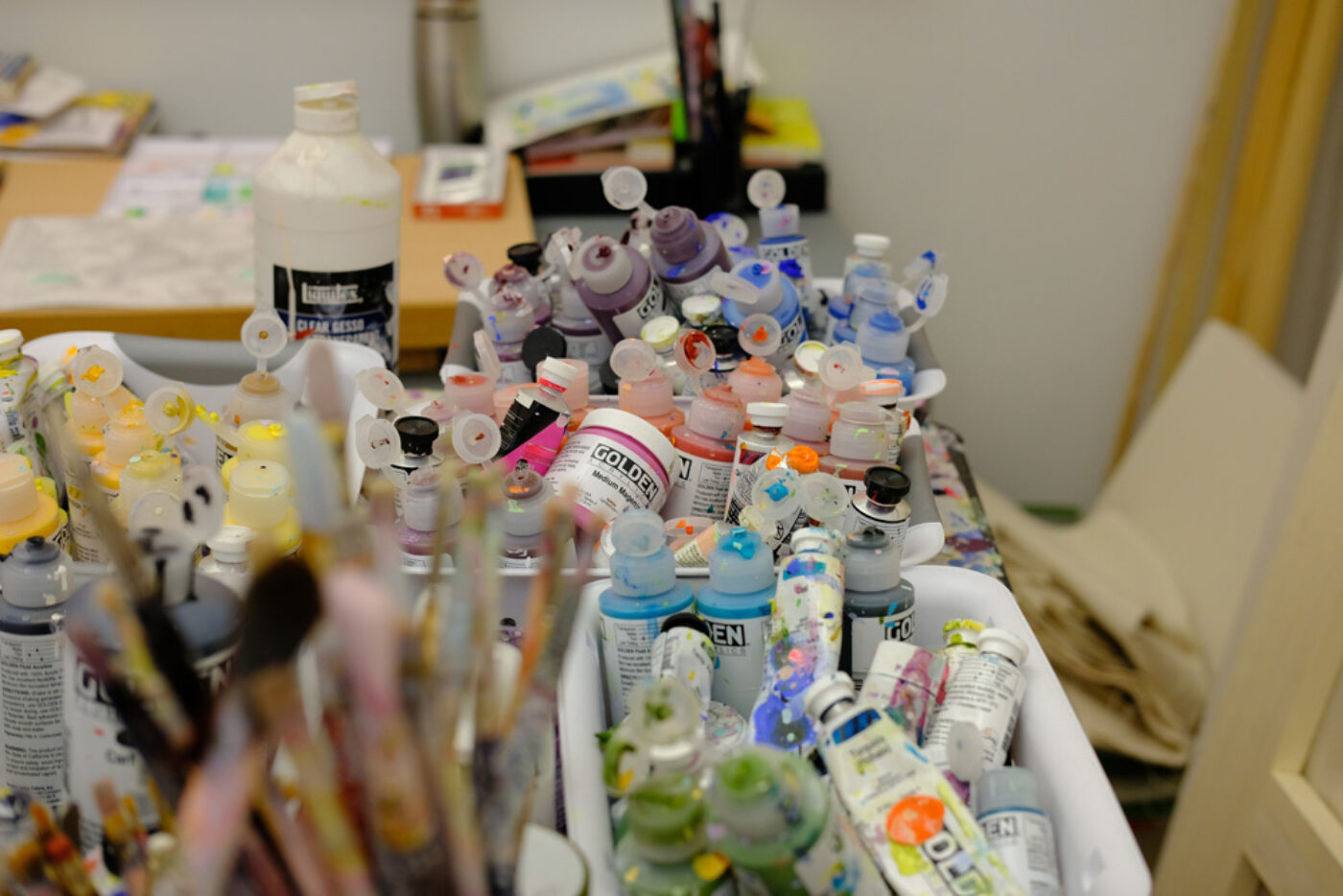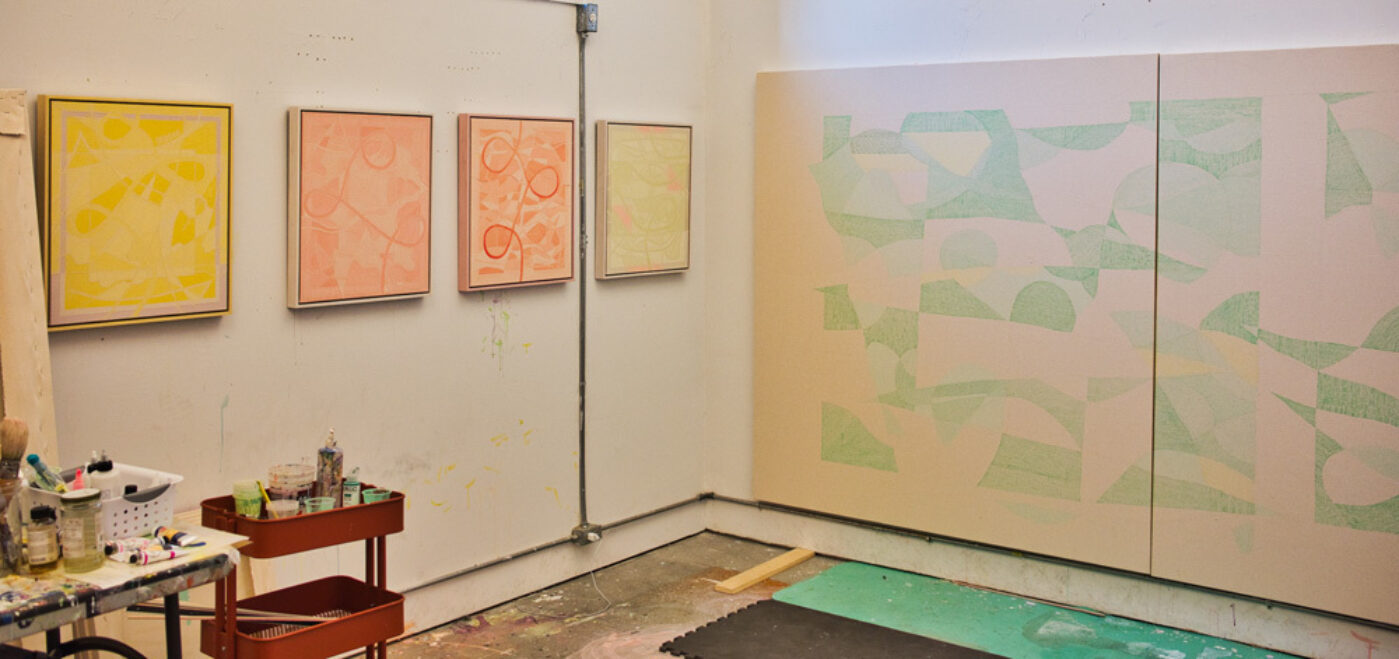 Ogden works in a careful, studied manner. In her recent paintings, a single color is chosen, desaturated to various degrees, and then painstakingly applied to raw canvas in interlocking geometries and vectors. Pencils of raw canvas intersect the forms, and often a strong filigree or two cascades along the painting, winding from the top edge toward the bottom.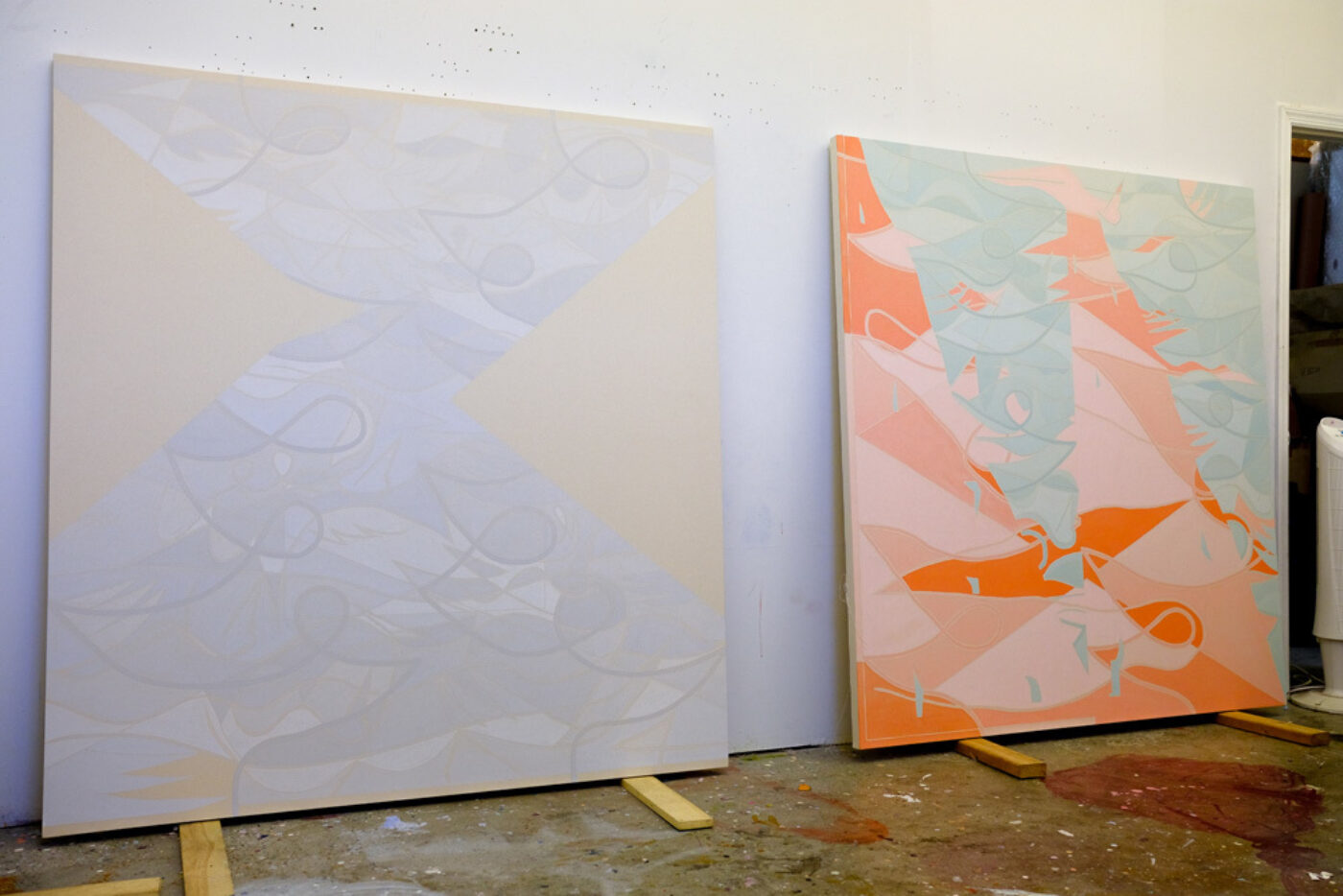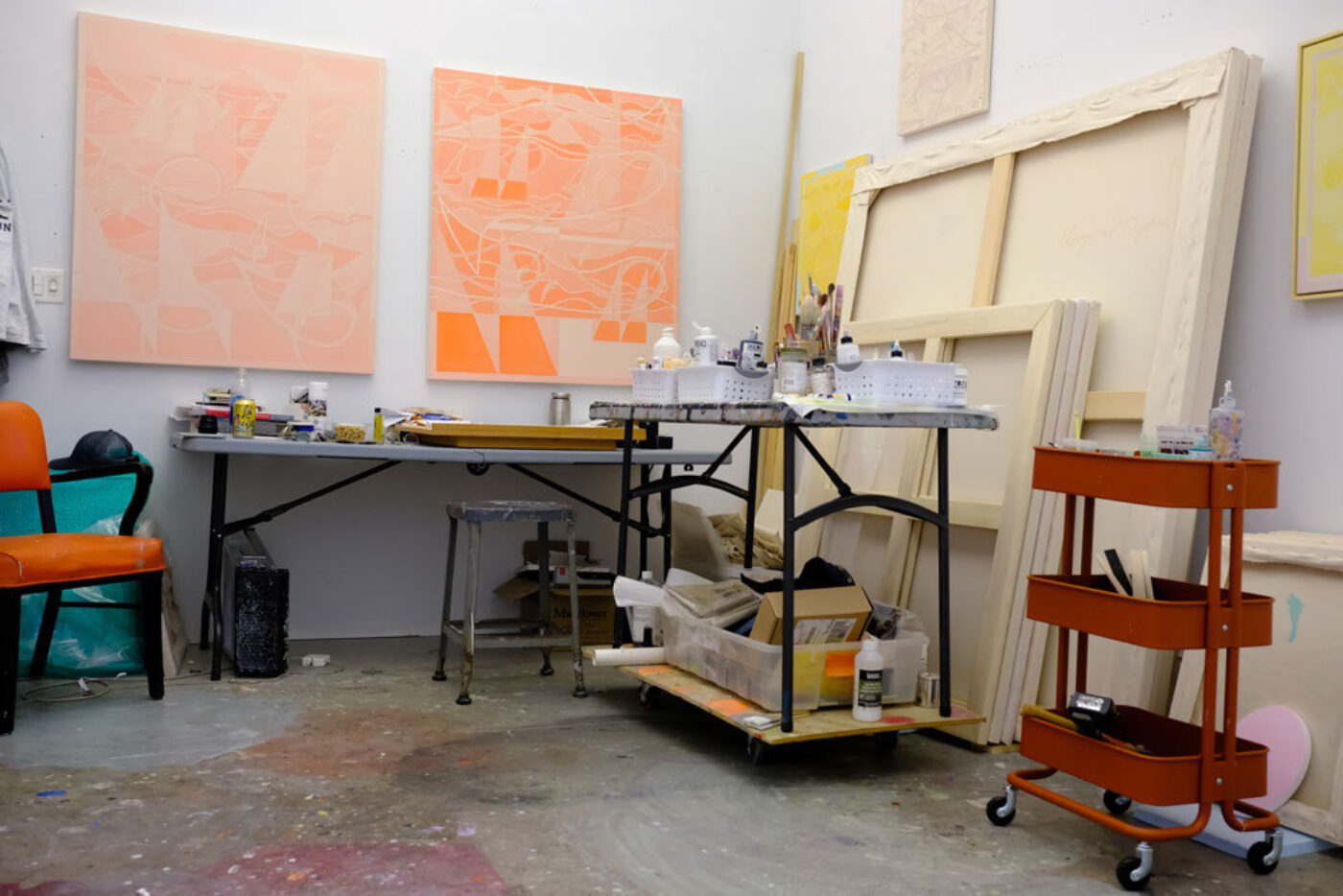 There is an instinct to consider these paintings—which are so subtle they truly bedevil every photographer tasked with capturing them—in terms of the historical Color Field painters. After all, it was Kenneth Noland, Morris Louis, and Helen Frankenthaler who pioneered the staining of raw canvas with first-generation acrylics. But Ogden's works are different. Related, but different, just as they also spark associations with the monochrome tradition, which in their own carefully modulated way, they certainly betoken.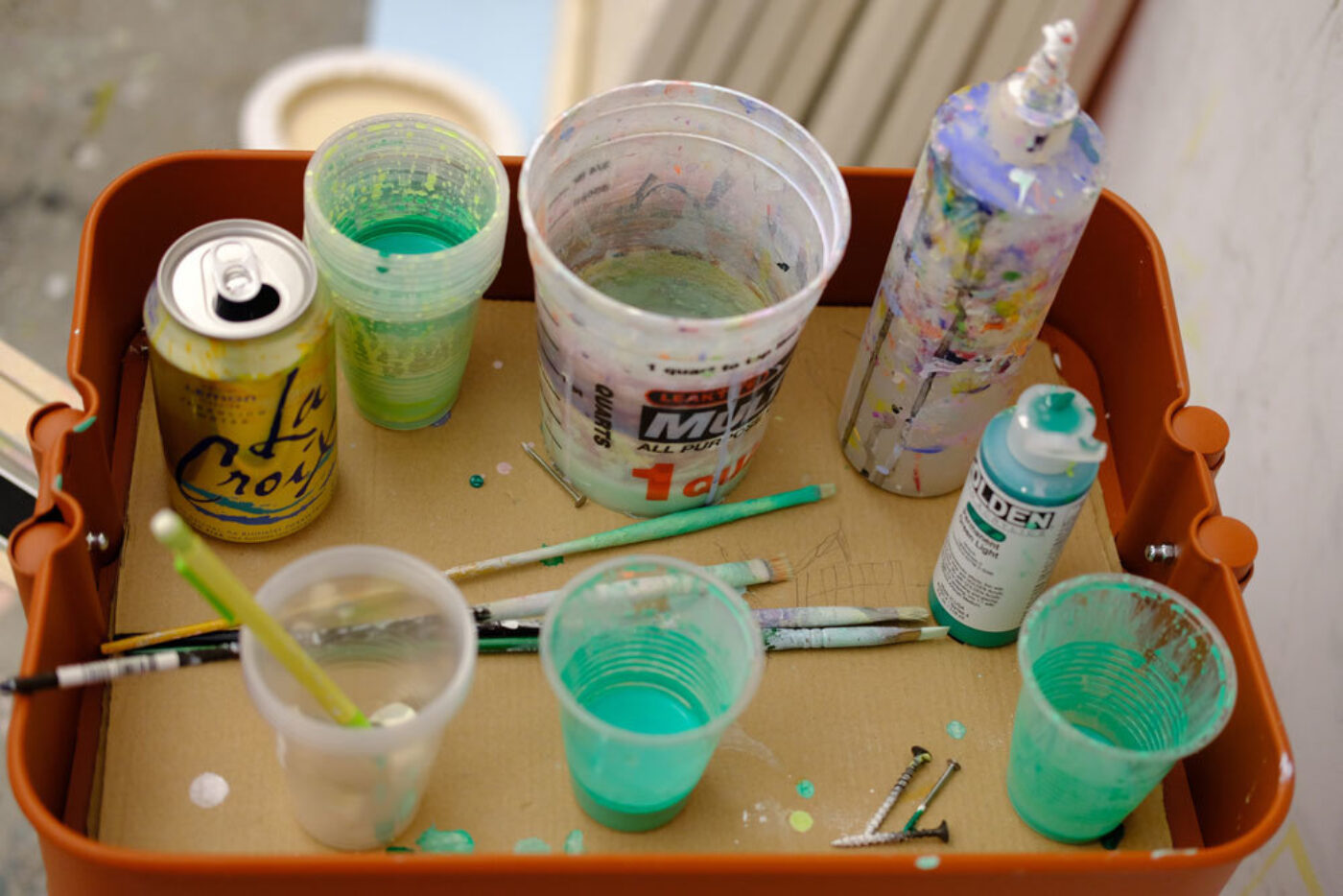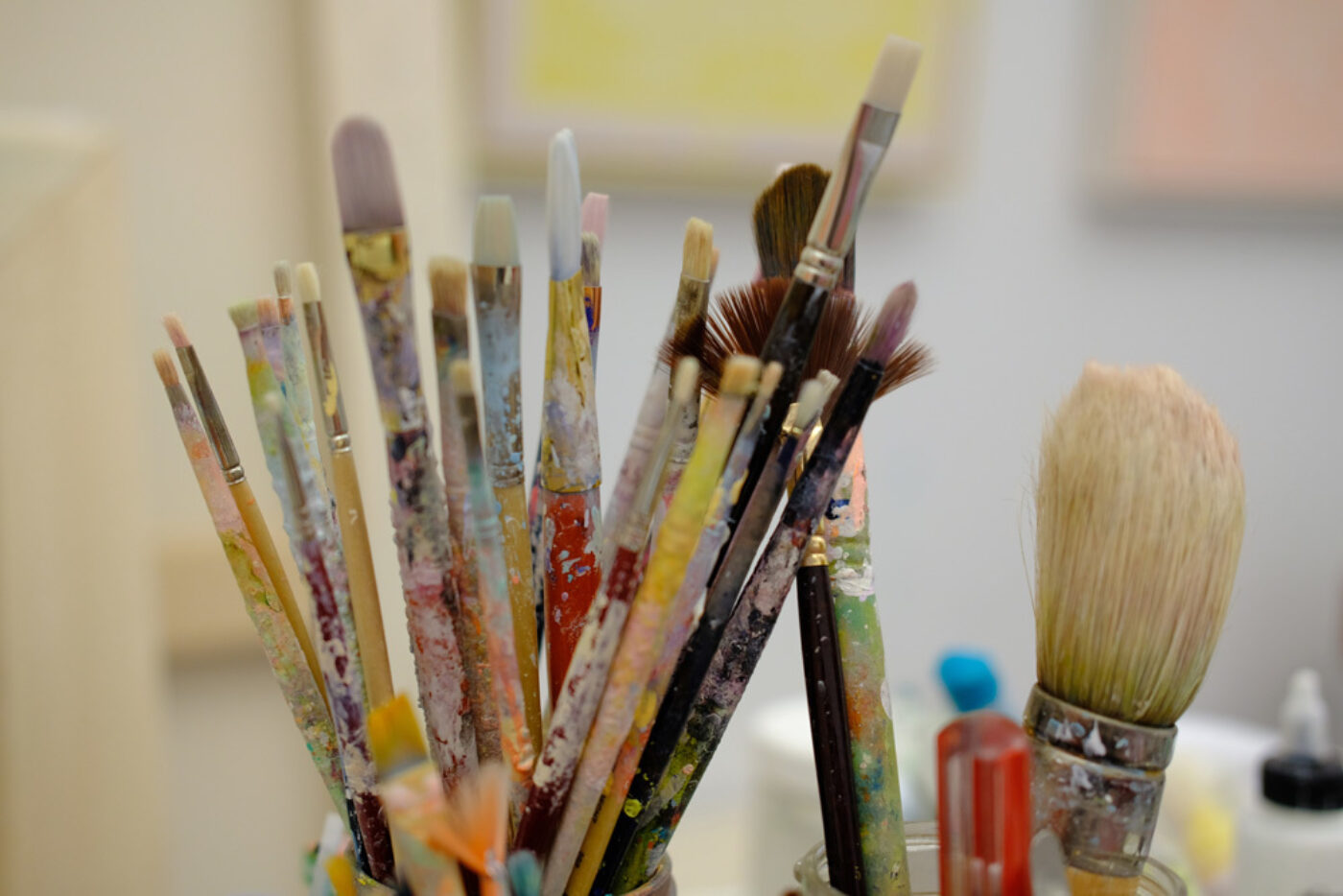 It's a matter of lightness. Most painters would desaturate a color through tinting or adding white, but Ogden's monochromatic spectra are controlled through pure dilution, and in that way these painting are not just about lightness or dilution, but also erasure, and that's what makes her new works so exciting. The paintings dilute themselves to the absolute brink of paint until, at some point, Ogden is practically painting with water. They perform a disappearance. They are, like Robert Ryman's work, careful, studied investigations—where not a single mistake can be made—into what color can do, and how long it can do it, until it simply disappears.
Margaux Ogden's work can be seen in the group exhibition Screen Door at Tops Gallery in Memphis until September 8.
Matthew J. Abrams is a writer living in New York. He was a 2016 nominee for the PEN/Robert J. Dau Short Story Prize for Emerging Writers, and he holds a PhD from Yale in art history. His work appears regularly in magazines, monographs, journals, and exhibition catalogues, and he runs an experimental art-criticism project on Instagram.