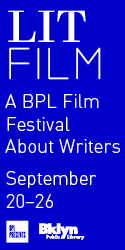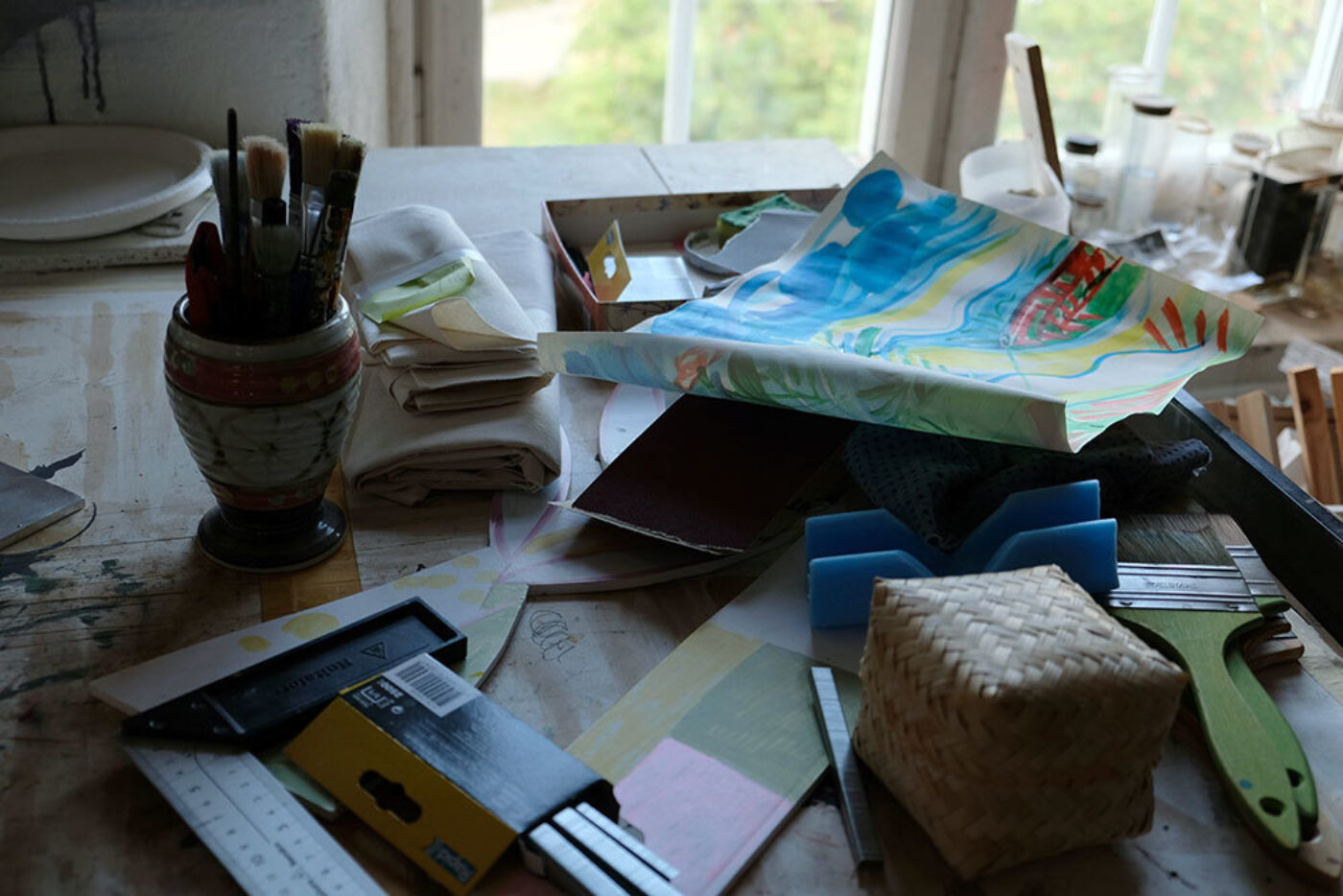 My studio visit with Malin Gabriella Nordin feels like it starts before I've even entered her space. Nordin's Stockholm studio is located on the next island over from where I'm staying, and I see her flowing brushstrokes and jewel-toned colors in the wildflowers and water lilies along the way. Across a bridge and down a stone staircase, a forest path leads me to the butter-colored building where Nordin and her studio are waiting for me.
Inside, soft light filters through the treetops, and flowers bloom across the canvasses. When I ask her about the connection between painting and plant life, Nordin explains, "It's the same kind of process that nature has: I love to see something growing, and I never know what it will end up being." Nordin can't go a day without using her hands, and her paintings, drawings, sculptures, and collages keep her moving, learning, and growing, too.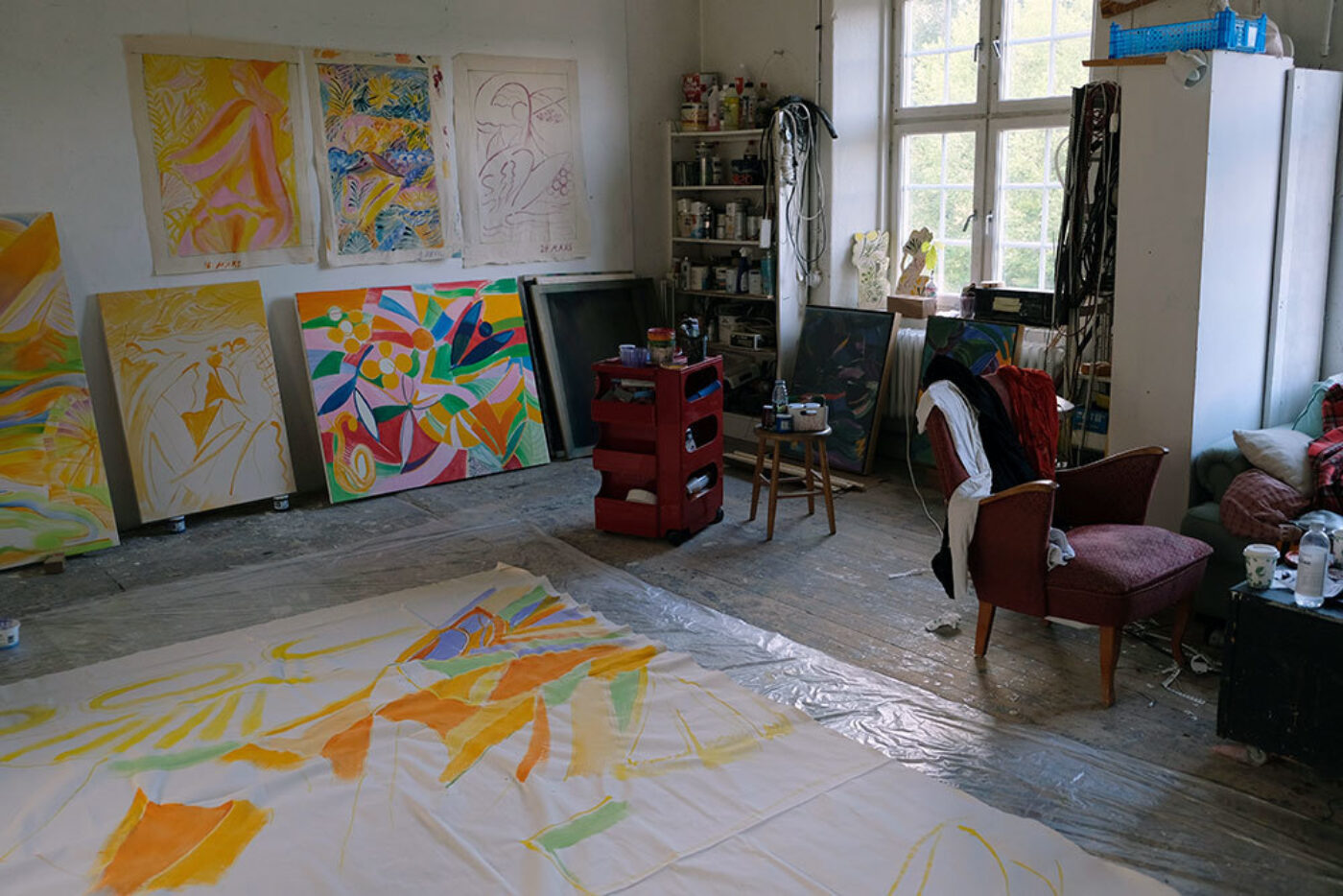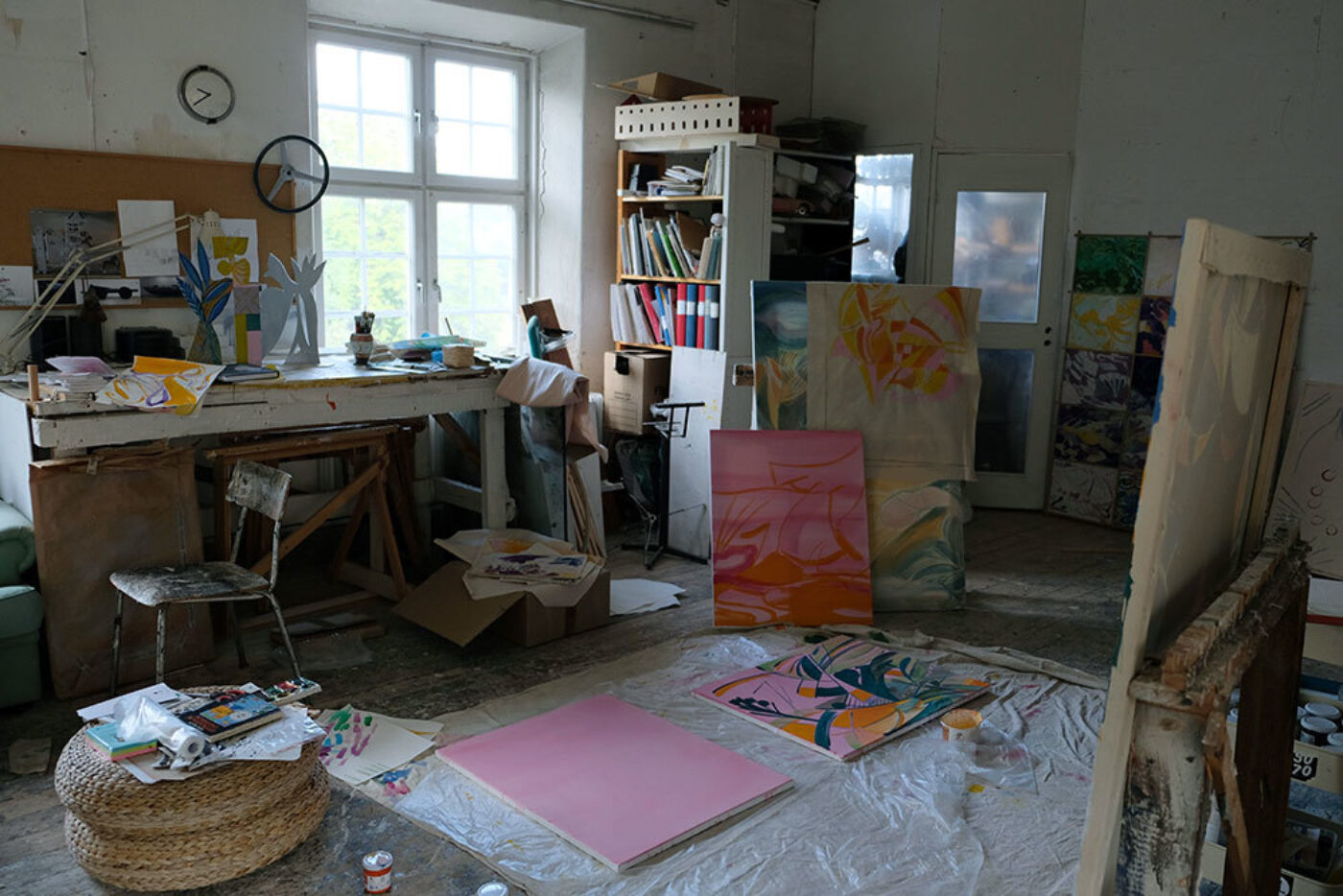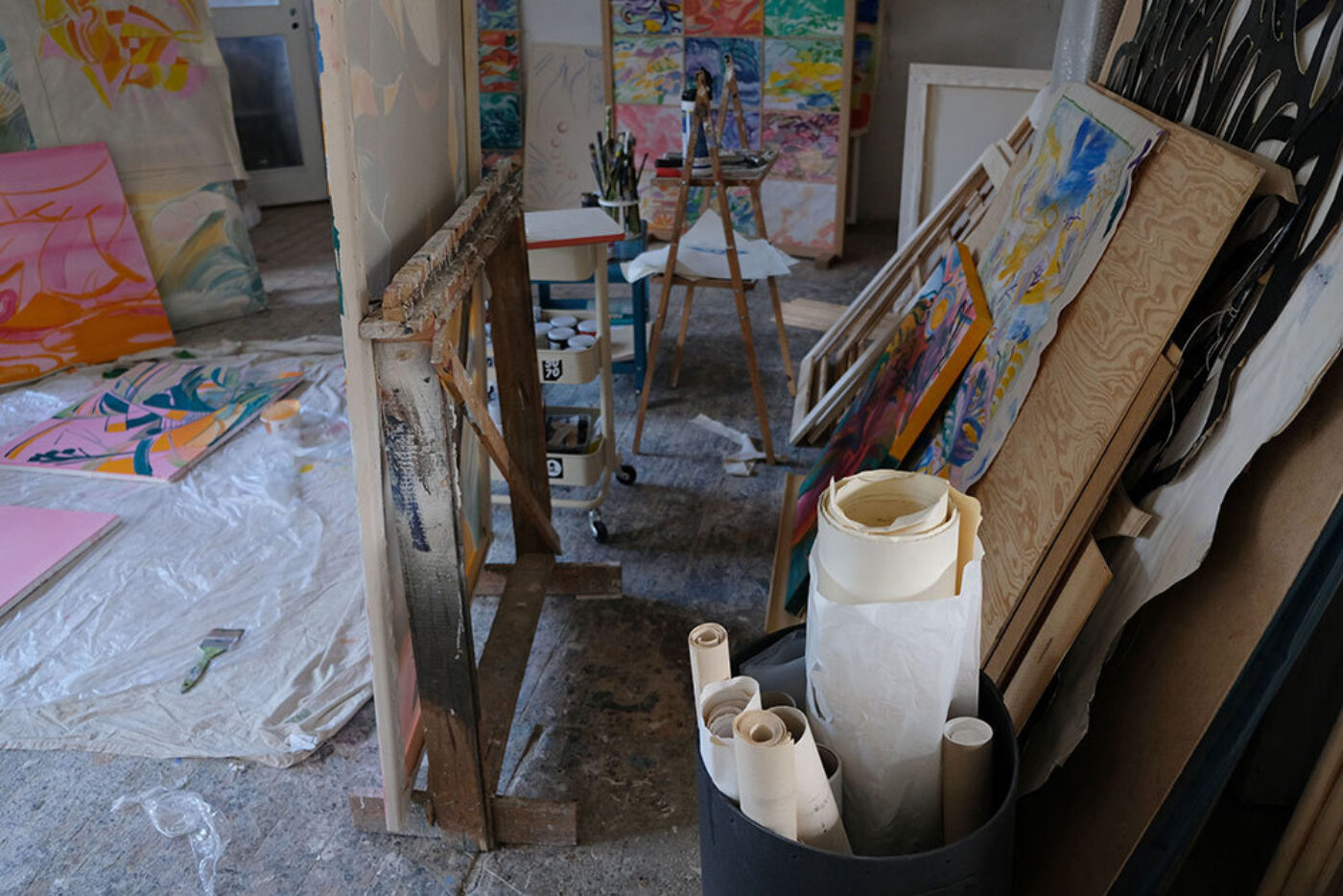 This is the first time that I've seen Nordin's work in person. Now that I'm in front of them, her vibrant, body-sized canvases seem to shapeshift during our conversation. Every time I look at them, I see something new—a leaf, a sail, or the edge of a face. Nordin doesn't follow a plan or sketch, and she prefers acrylics for their speed. Her process is an intuitive puzzle in which one step leads to another. Once finished, her works continue to transmit that motion.
"I like everything that is not clear, that is not proven, or you don't know about, because it creates a space for me to let my imagination take over," Nordin says. This year she's spent weeks living and making art on a boat, where the waves' constant rocking gives her the feeling that her home is alive. In art and in life, Nordin resists inertia.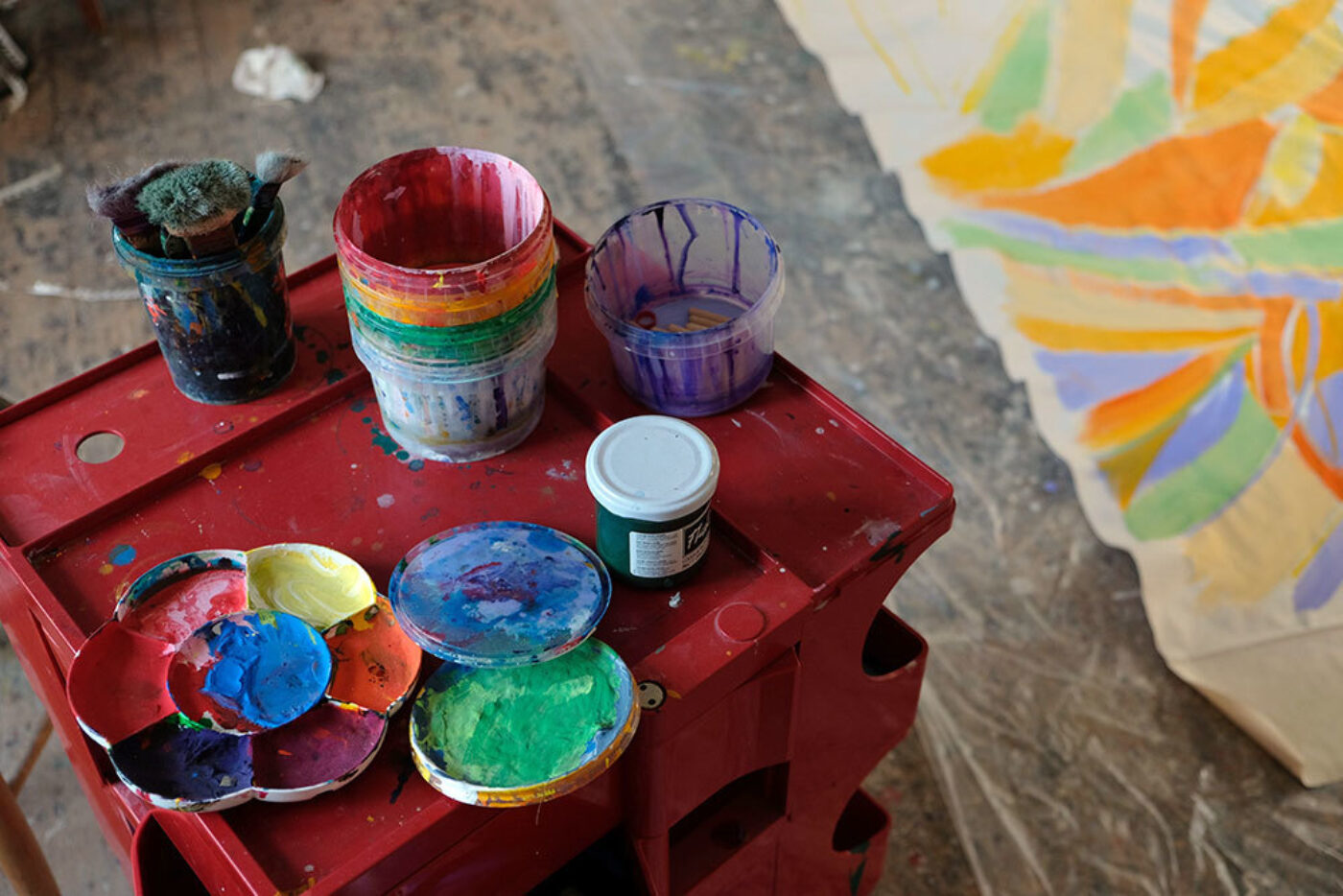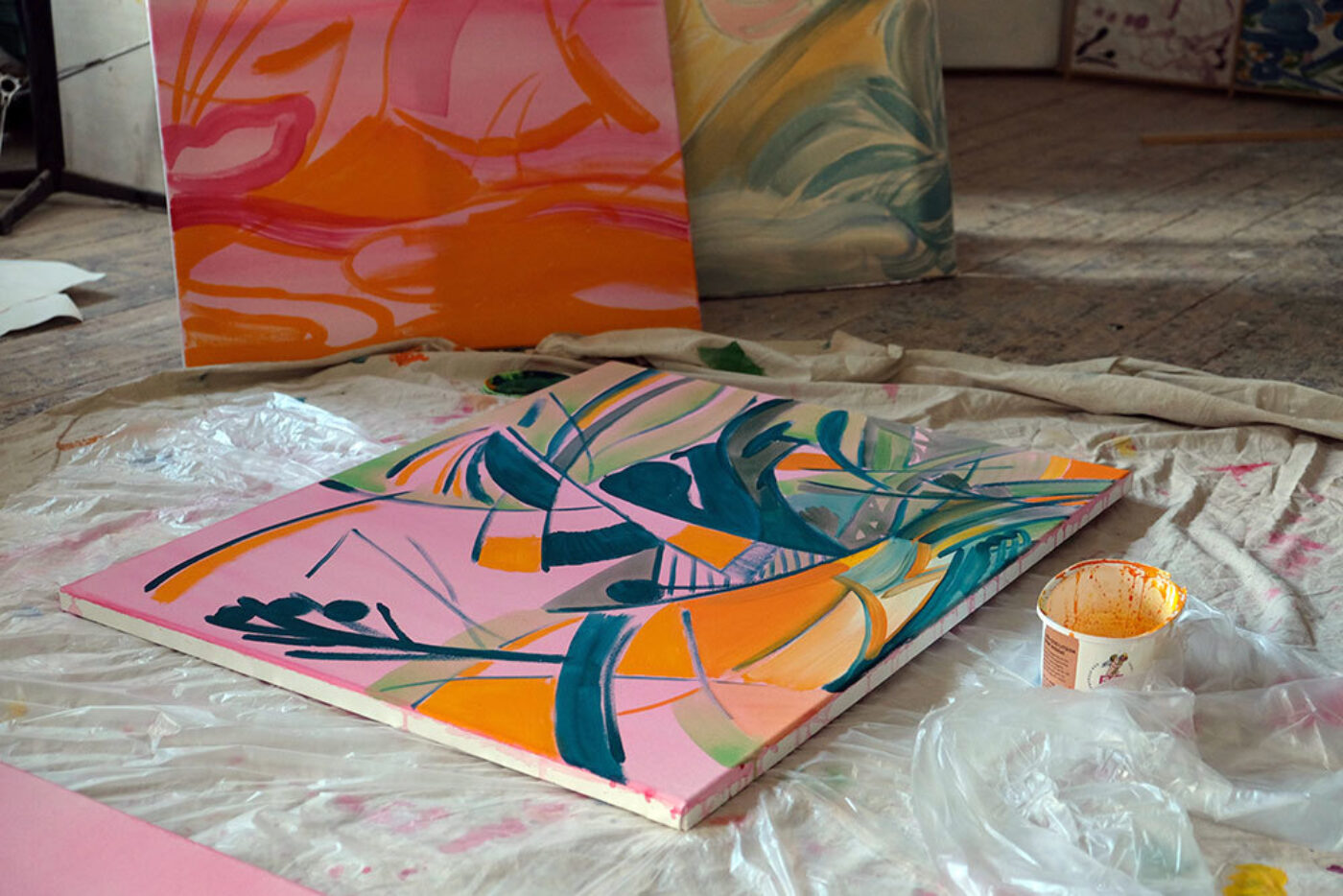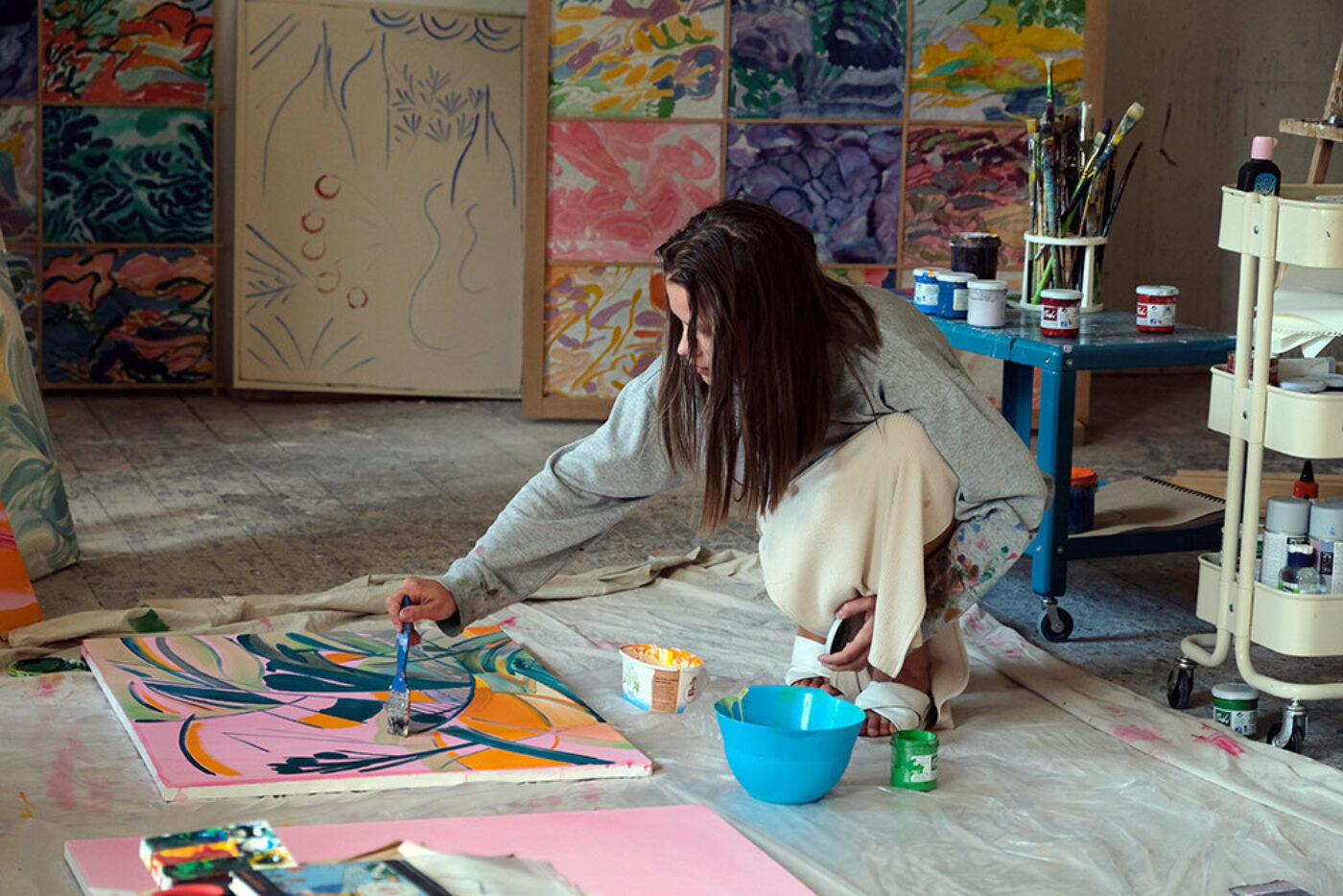 The daughter of a painter, Nordin remembers growing up with a Henri Matisse poster in her family's kitchen and a favorite book illustrated by Henri Rousseau. During art school in Bergen, Norway, she dedicated herself to experimentation, but didn't start painting on canvas like her childhood heroes until returning to Stockholm in 2013.
Lately, Nordin has also been branching out into other modes, including music videos, album art, and fashion. Like her moves between media in the studio, these new directions offer avenues back to her work. "It's like a translation," she says. "It becomes something else, and it gives back."
Malin Gabriella Nordin: Vanadis is on view at Mini Galerie in Amsterdam until November 23.
Lauren Moya Ford is a writer and artist based in Madrid.