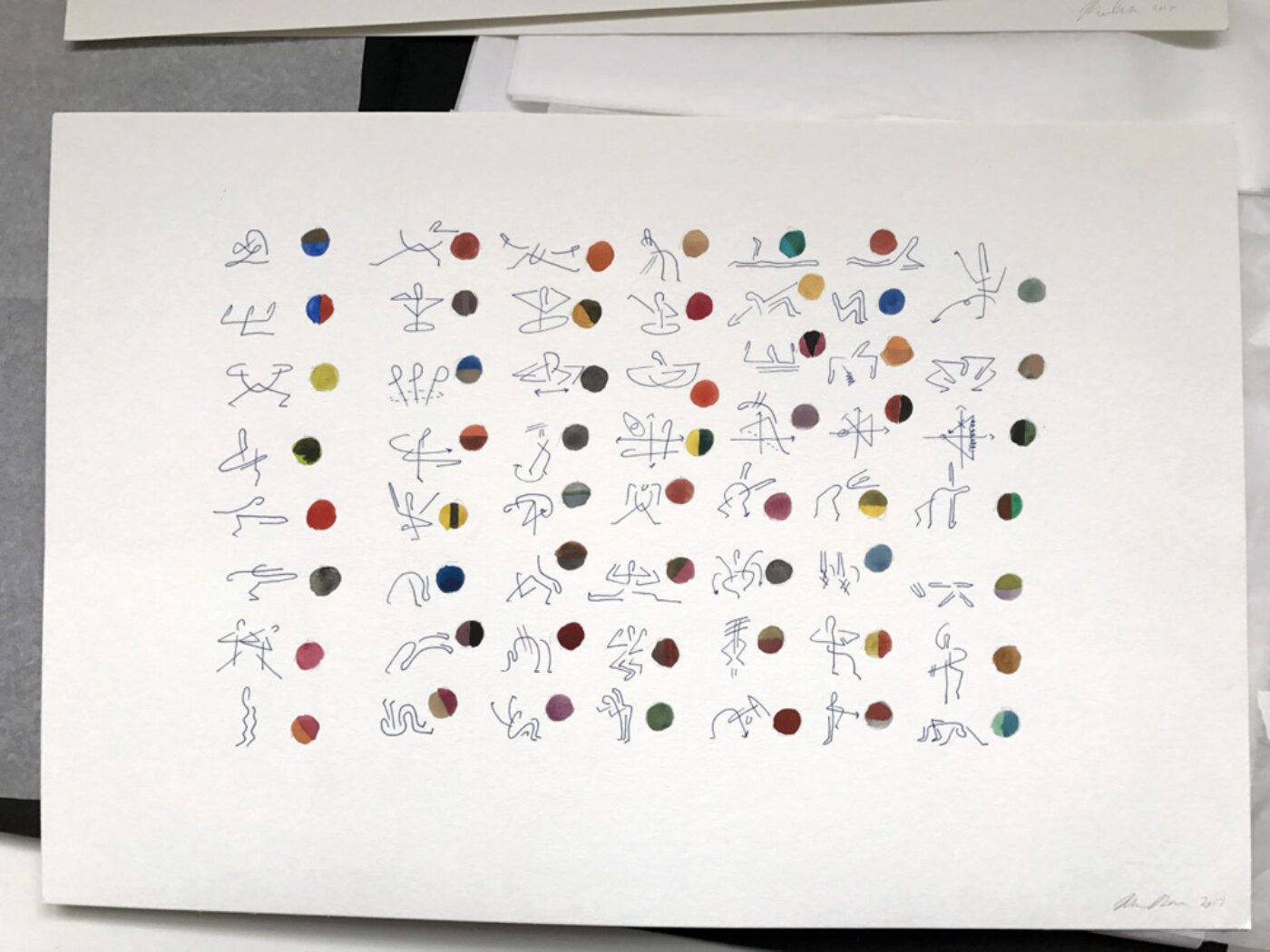 One could be forgiven for thinking that Madeline Hollander's studio in DUMBO, Brooklyn, was home to an industrial designer, architect, or poetically inclined engineer. In a corner, three airplane evacuation slides lean against the wall. A drawing details a beach-rake tractor combing a circle pattern in sand. A photo pinned to a wall shows a person on top of a cement mixer walking against the rotation, an image that came to Hollander in a dream. The tractor, truck, and slides have all been put to graceful use in performances by Hollander, who might be a trained ballet dancer and choreographer, but explores technological and judicial systems like a scholar.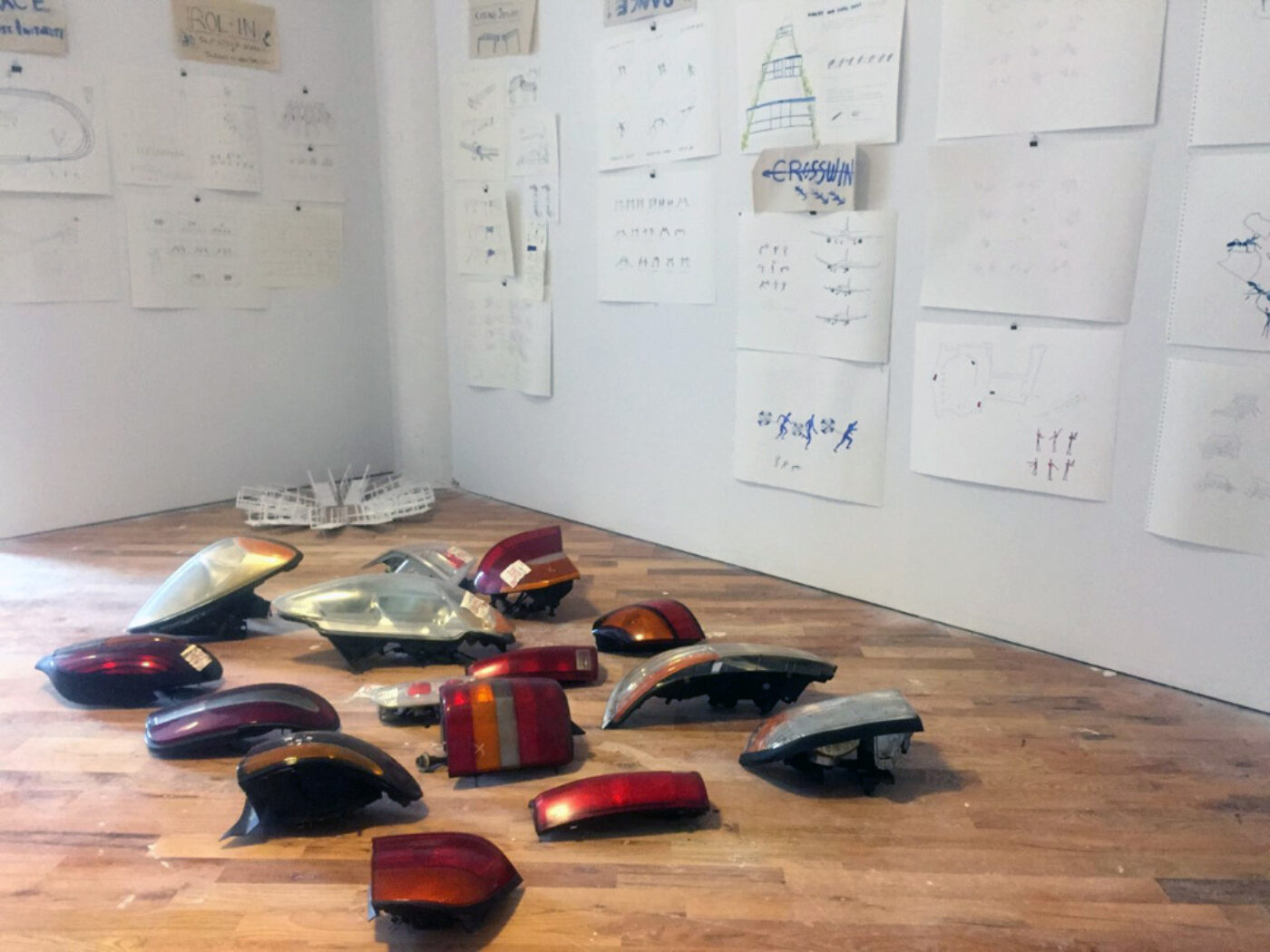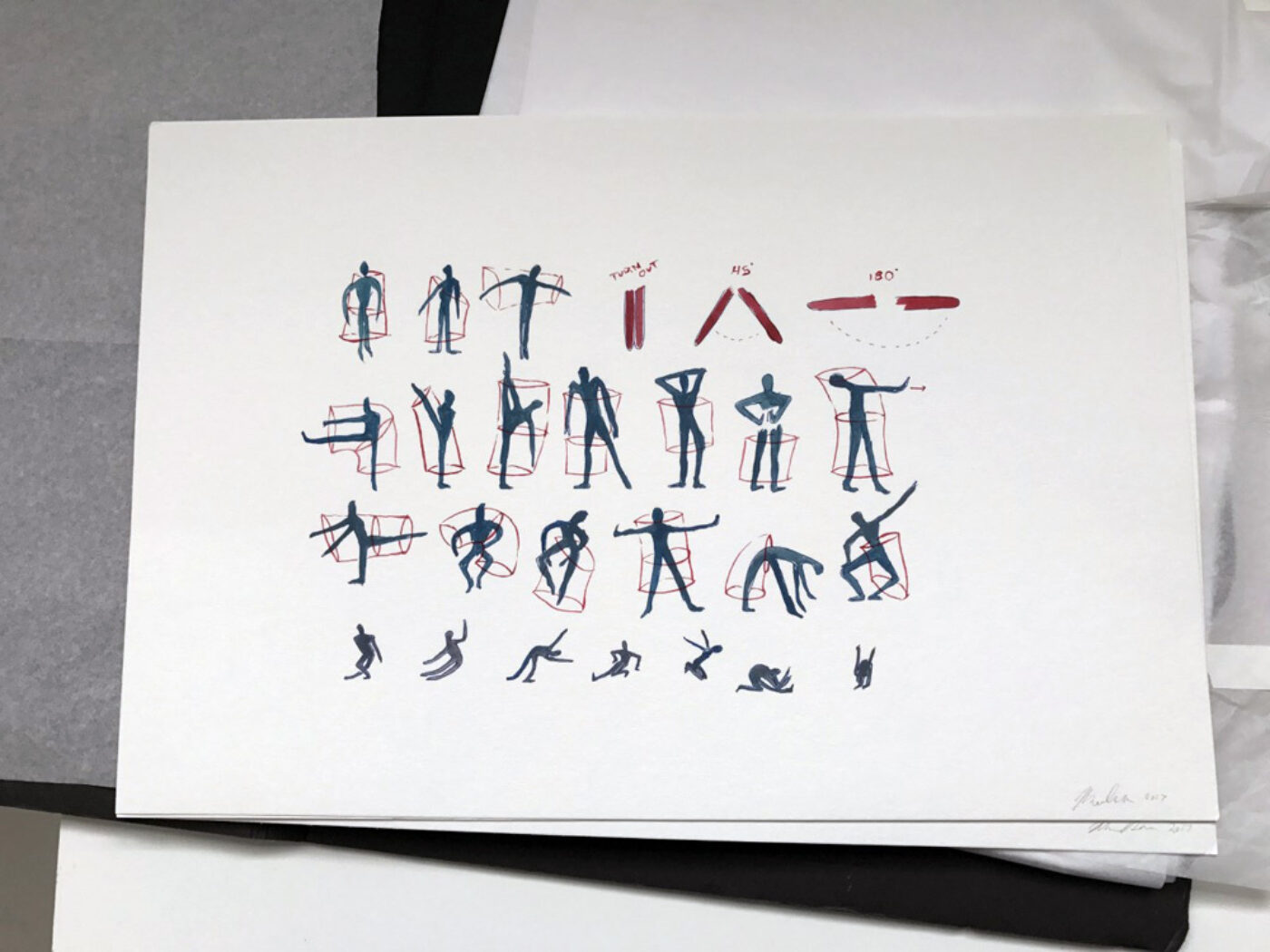 In Hollander's durational performances, human bodies often struggle with the systems and technology imposed upon them. In New Max (2018), for example, four dancers struggled with four air-conditioning units to warm a small gallery space with their body heat. In other performances, dancers repeated regulated movements like the Heimlich maneuver or the hand gestures copyrighted by Apple. By repeating the systematized movements hundreds of times, the performers blur them, thereby imbuing these gestures with the softened, organic forms of the human body—in much the same way that a word dissolves into nonsense syllables if repeated persistently.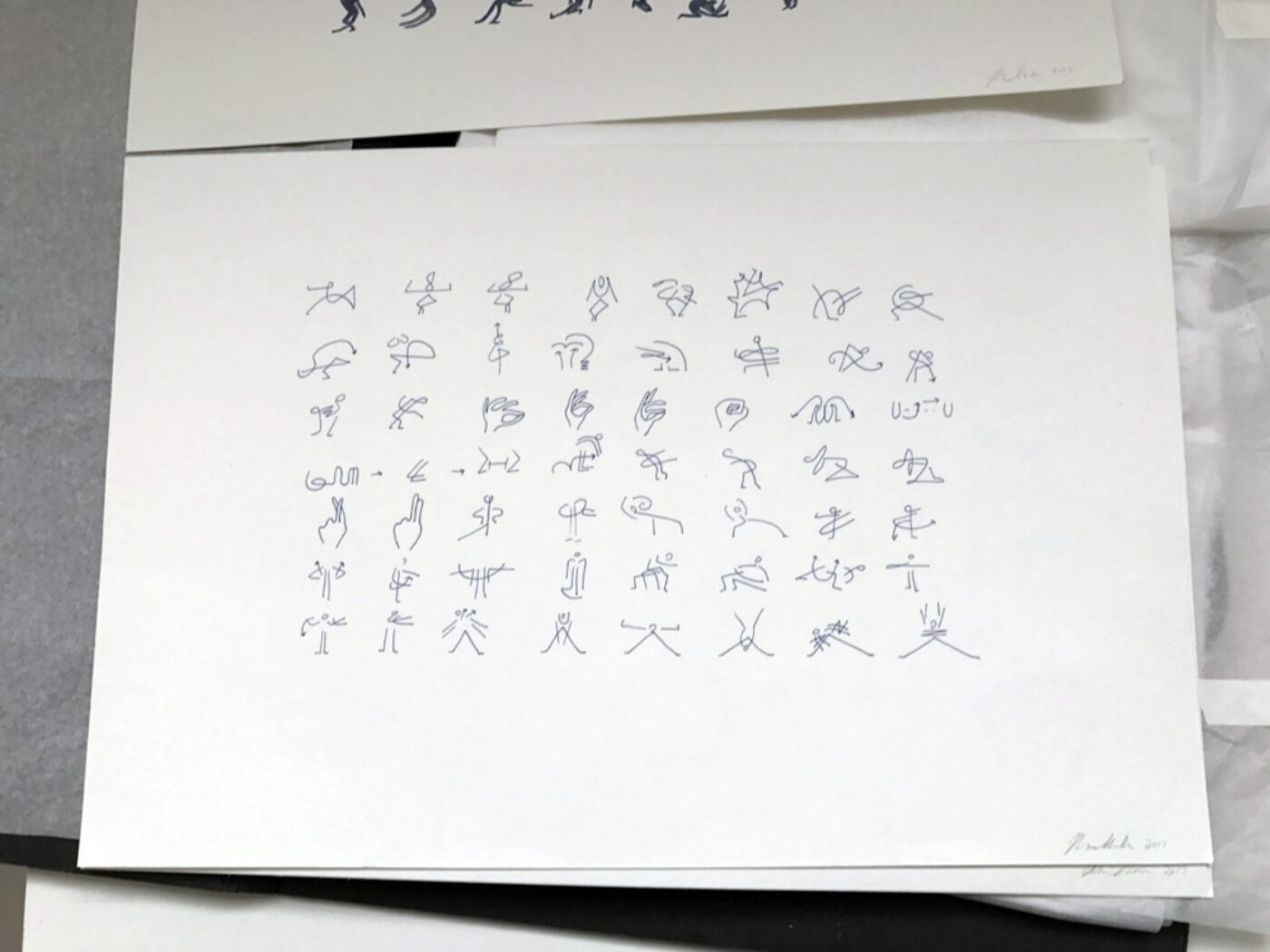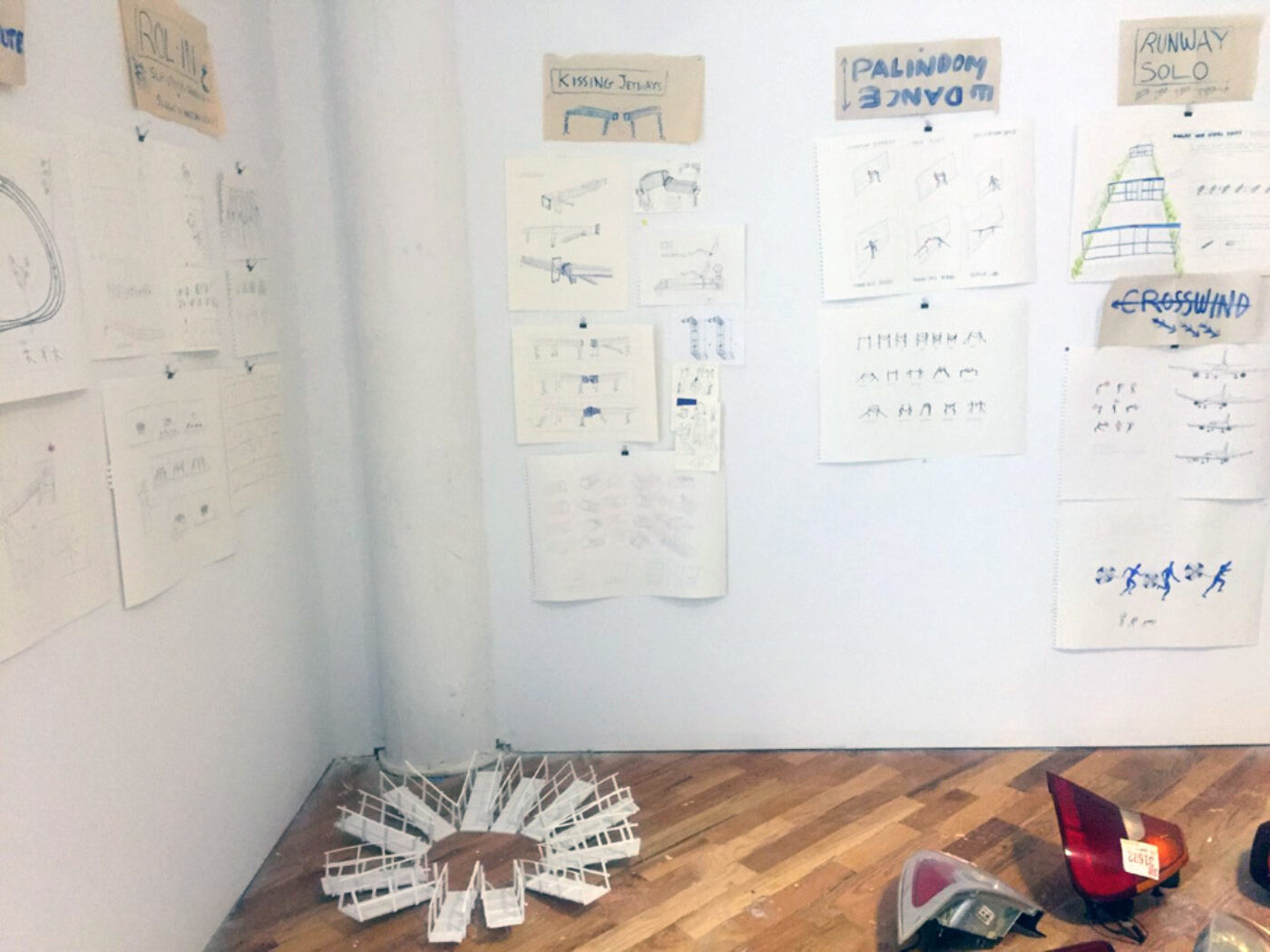 Hollander's fascination with systems goes beyond just softening them—she is also constructing systems of her own. When I visited her studio, she paged through a book of drawings that documents each of her performances with a series of pictographs: figures in red or blue ink that recall Neolithic cave paintings, hieroglyphs, or simplified Keith Haring dancing men.
"It's a system for recalling movements," says Hollander. "But it's a vocabulary, not an alphabet."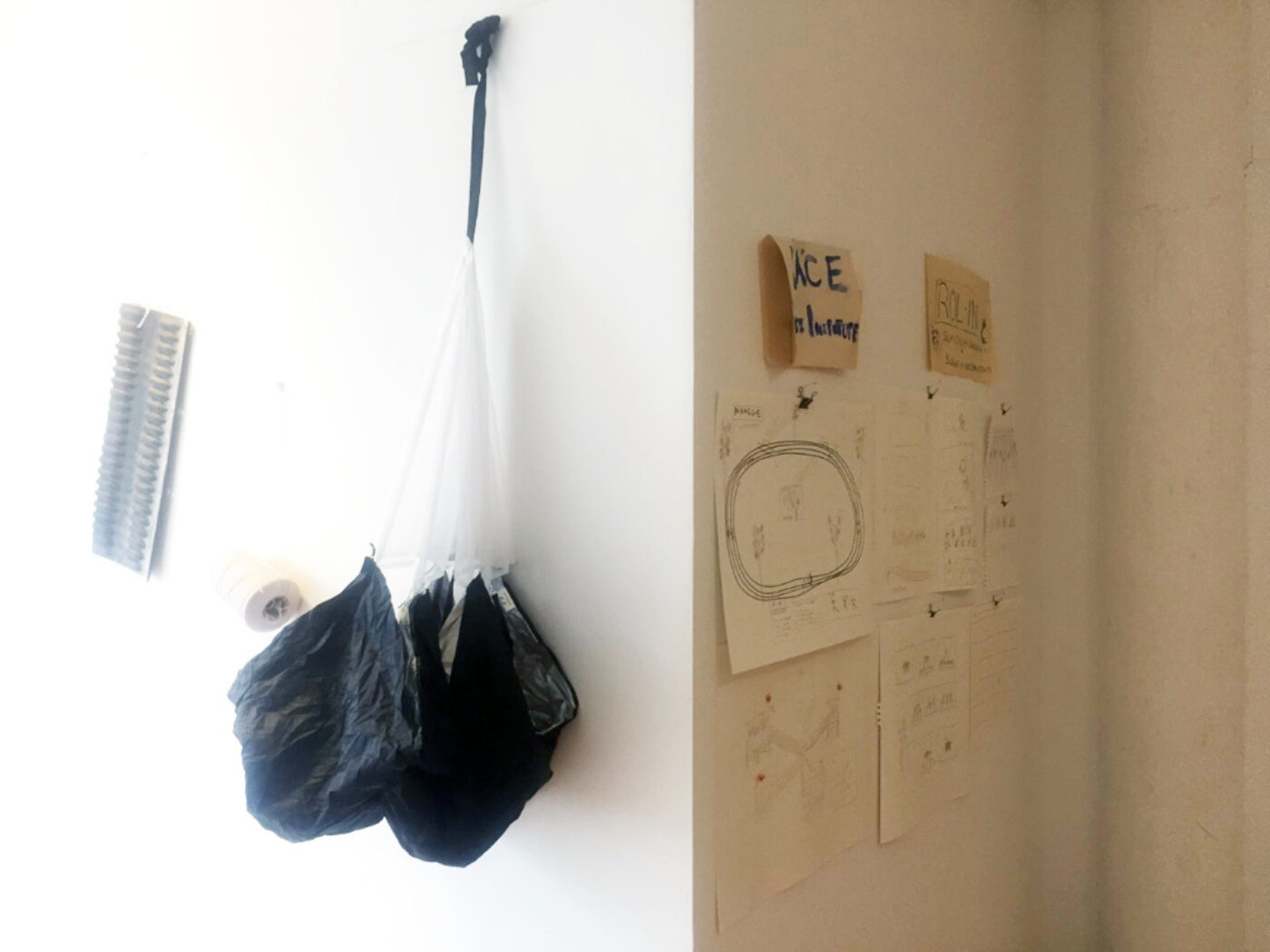 Since the 1940s, dance performances have been recorded using a combination of the memories of designated ballet masters, scores written in the cryptic Labanotation system, and, later, video. Frustrated with the rigid and esoteric Labanotation—readable only to the few officially accredited practitioners—Hollander developed a more intuitive and organic system of color codes and pictographs to recall her movements.
"The drawings are only meant to be understood by me and the dancers. It's a system for recall. To remind the bodies who already lived through the movements."
Madeline Hollander will be performing at Serpentine Galleries in London on September 22 as part of the Work Marathon festival. Her choreography is also part of Urs Fischer's PLAY at Gagosian in New York City until October 13. 
Mikkel Rosengaard is a Danish writer. He is the author of The Invention of Ana (Custom House/HarperCollins, 2018), and his work has appeared in Architectural Review, Art21, and Guernica, among others.