Painting on metallic surfaces.

Discover MFA Programs in Art and Writing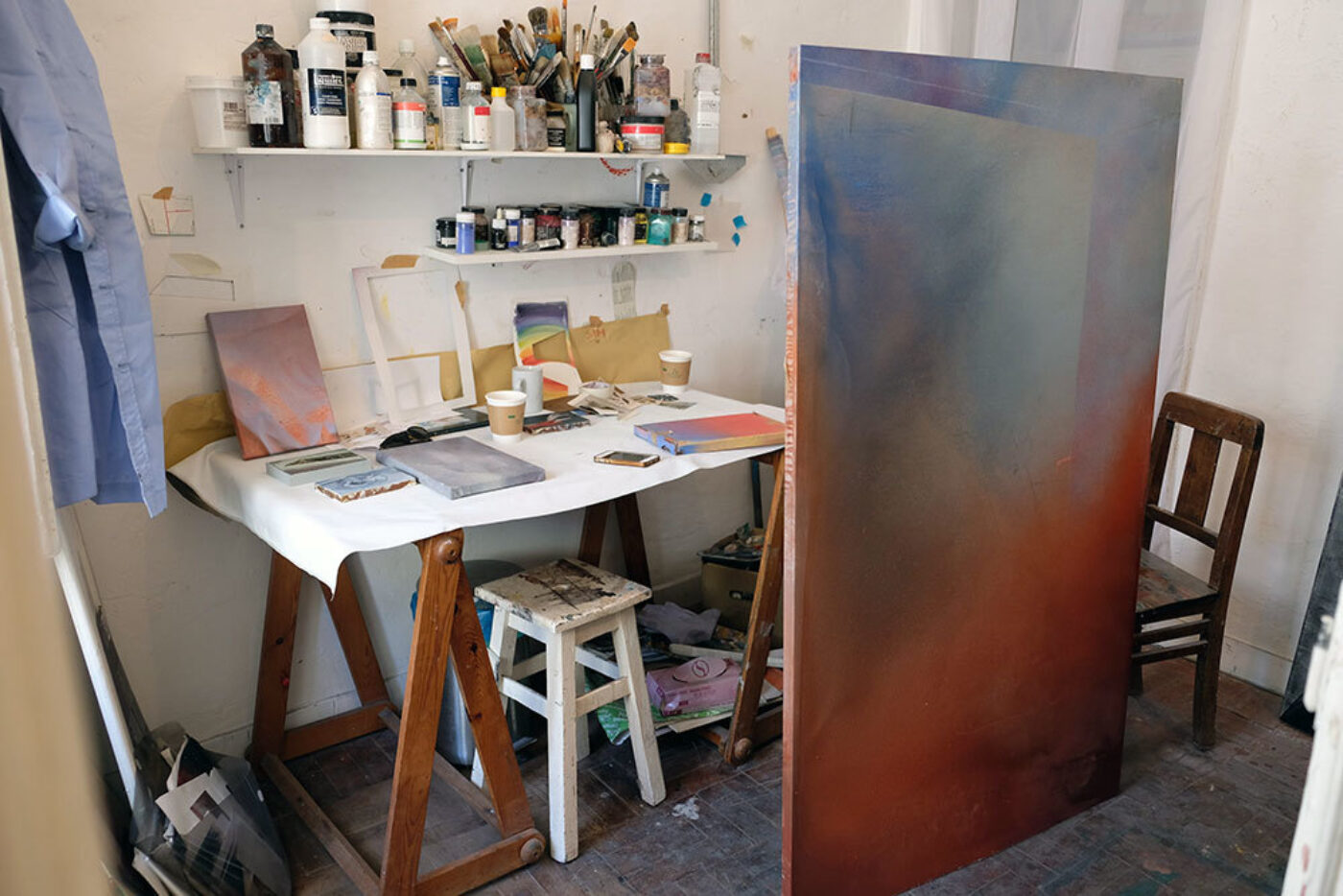 I meet up with Luísa Jacinto where I first encountered her four years ago: at Lisbon's Praça das Flores, a quiet, light-dappled square in the Príncipe Real neighborhood. Jacinto's studio is a short, sunny walk away, behind a green door edged with ivy. Inside, things have changed substantially since my last visit: her previous suite of small, jewel-toned, figurative canvases has been replaced by what look like large, light slices of sky, but are actually sheets of metal bathed in pastel paint. When I ask about the change, Jacinto replies, "My life is very abstract in a way, and absolutely concrete in others. And I don't want to give up any of it."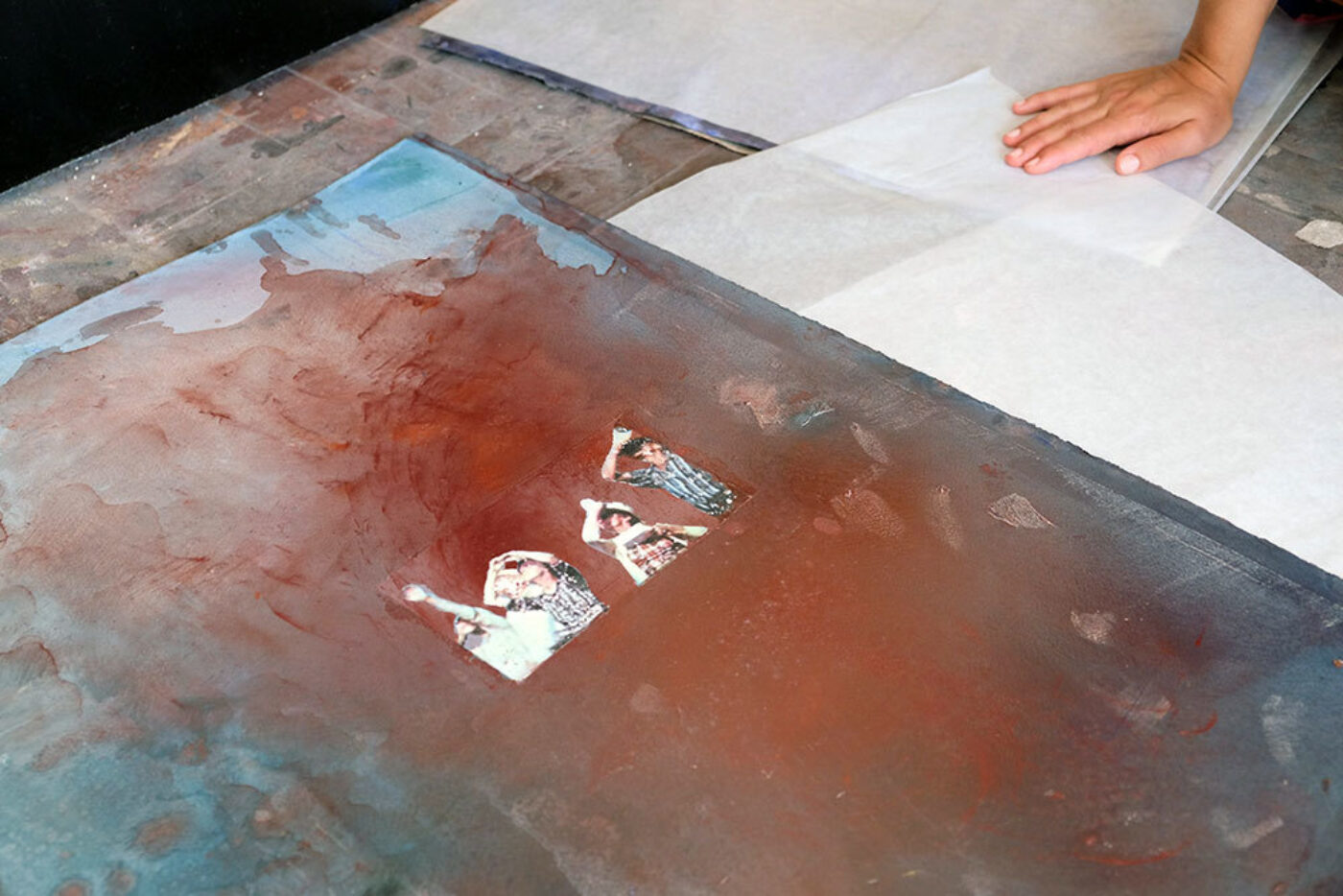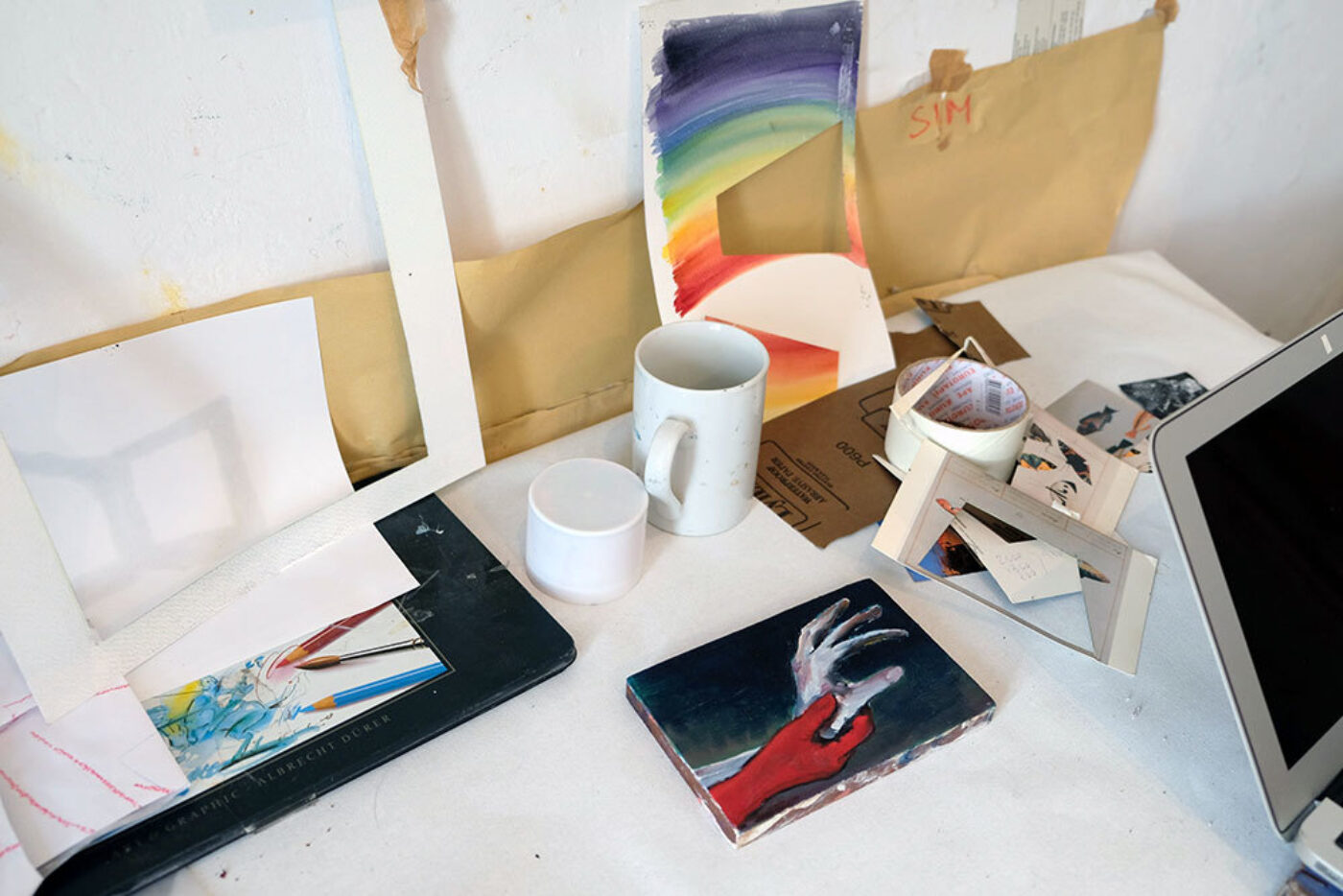 Jacinto's latest body of work was inspired by the metallic effects of iridescent paint on paper. Her experiments intensified at Artworks—an industrial-glass factory and artist residency in northern Portugal—where Jacinto used a car-compacting machine to crush body-sized sheets of aluminum and then sprayed paint indirectly over the crumpled mass. "I make a sort of a cloud in one direction, then a cloud in another direction, so you don't really see strokes or a much of a gesture," she explained to me. Once the sheet is mechanically re-straightened, Jacinto continues to work its surface with loose pigments and acrylic emulsions. Between the flatness of pure color and the machine's ghost impressions, Jacinto conjures what she calls the "memory of a previous volume."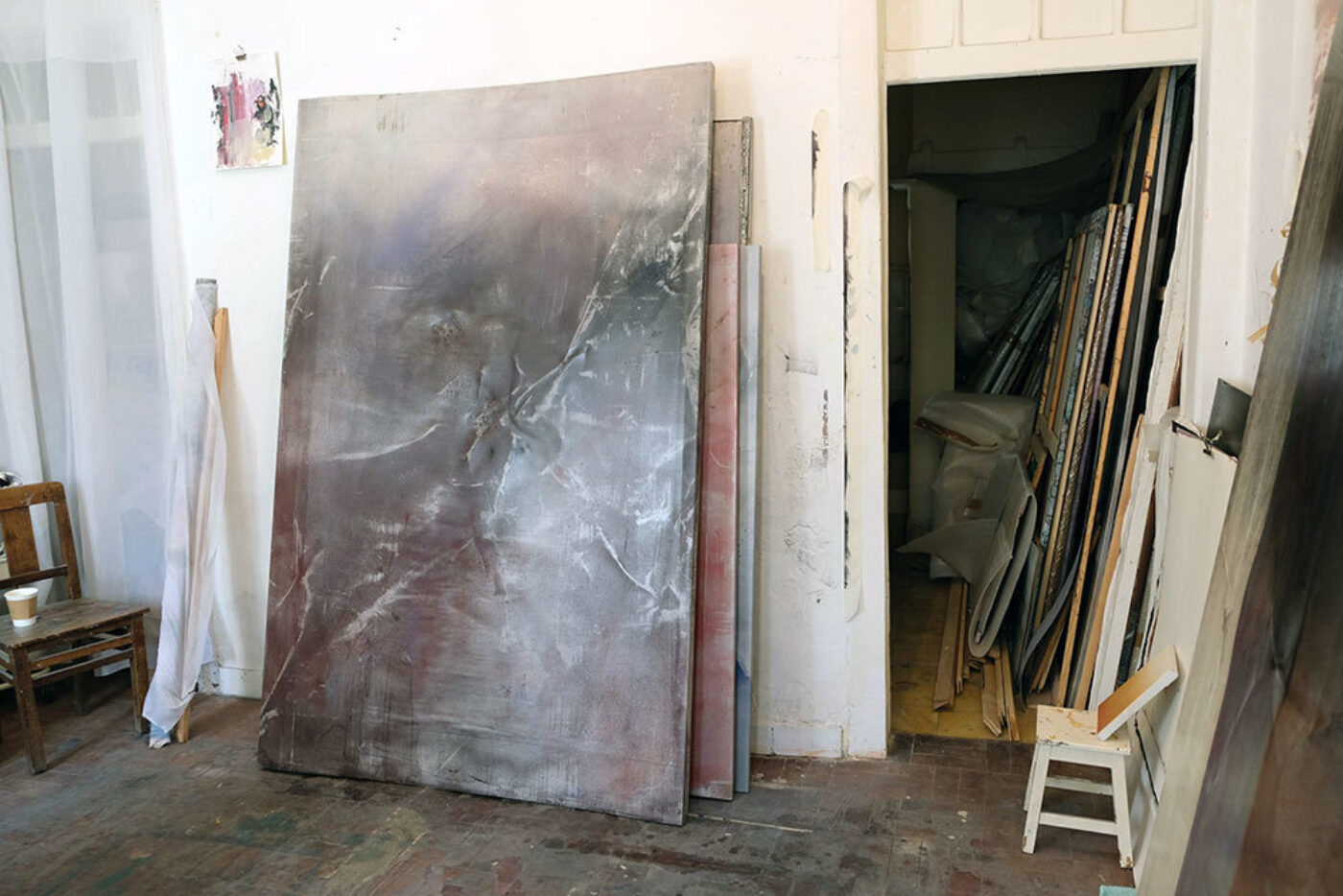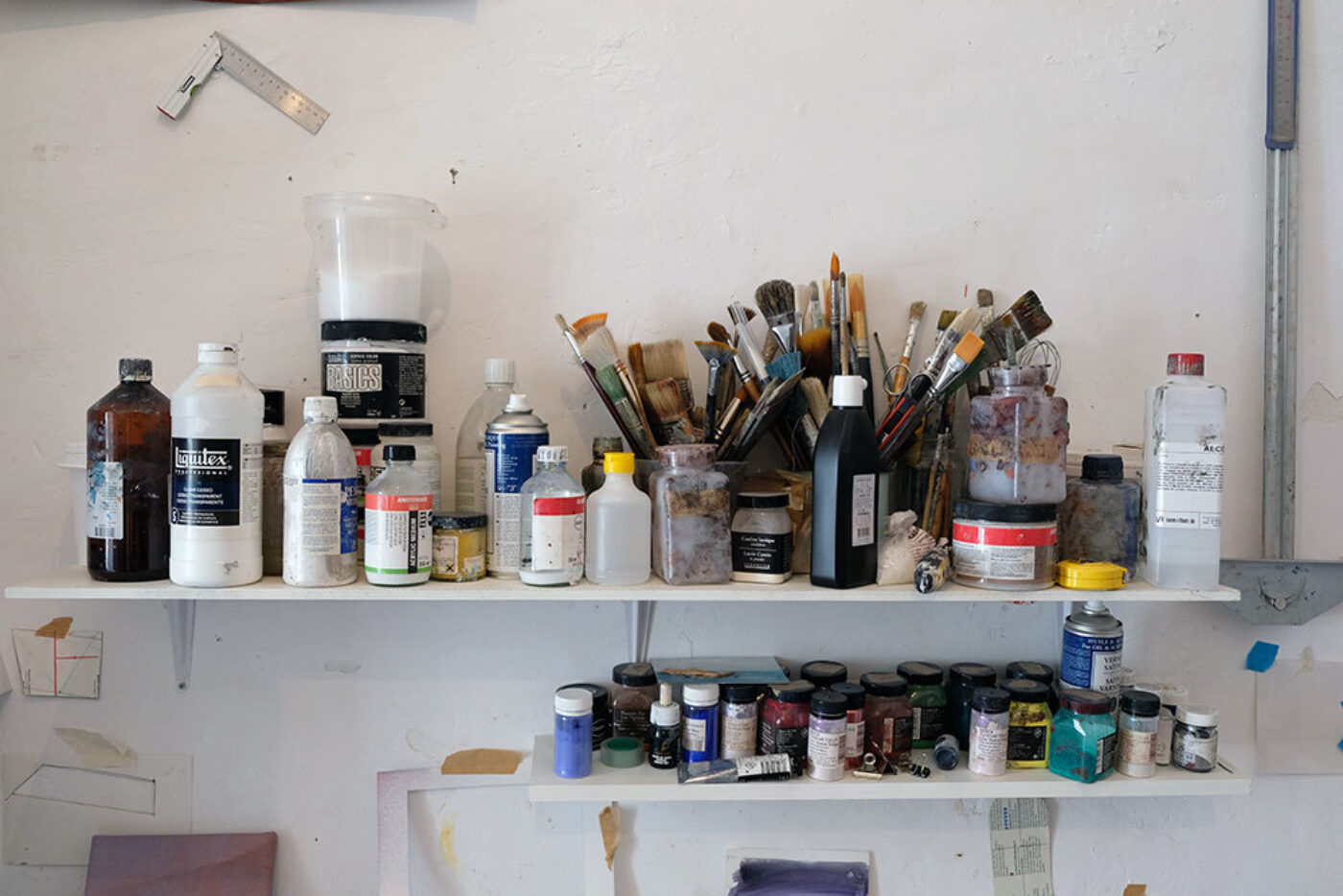 The work appears atmospheric, even powdery, and gently reflects ambient light. Which is why it's jarring to see the strength it takes for Jacinto to heft them around her studio, and to hear them clang when set down. "I'm trying to give voice to the material," Jacinto declares, and what it's saying is surprising.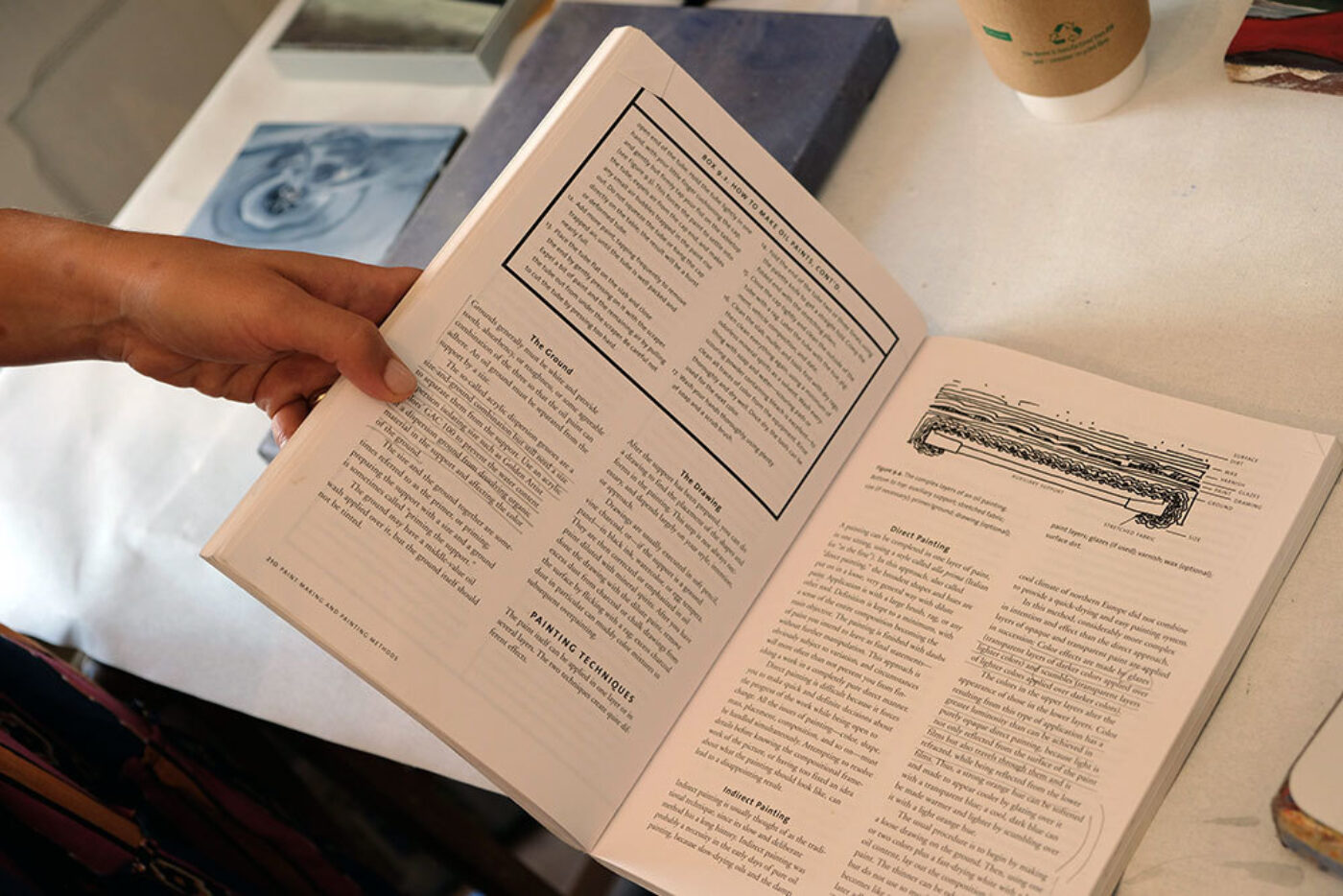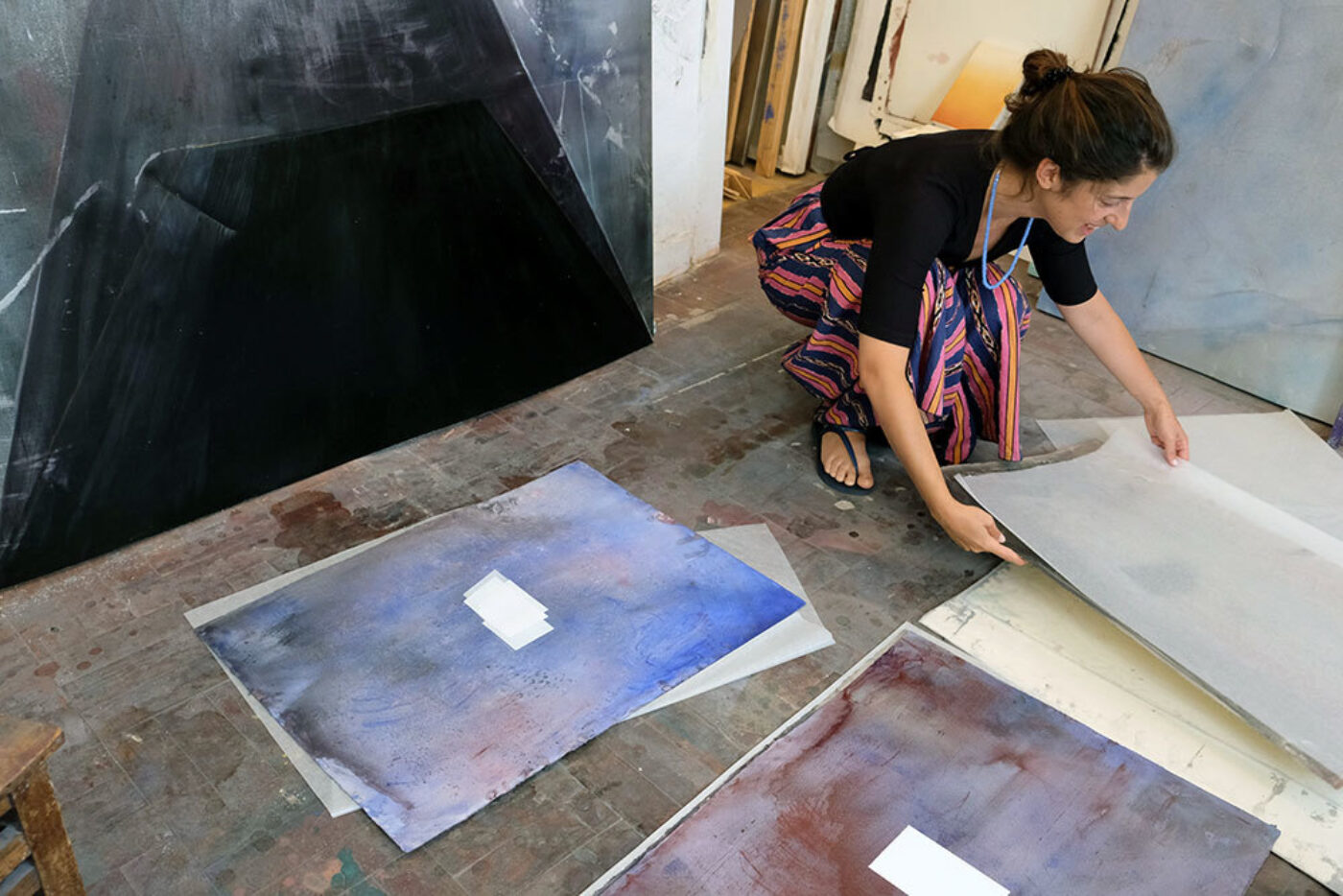 Close contact with fine-art conservators has also expanded Jacinto's knowledge of painting as a material. To create new work, she learns from those who keep art from deteriorating. This push and pull of time is at the center of Jacinto's practice. "If what we are after is worth sharing, and I spend so much time working," she says, "it should outlast me." And maybe it will—I see the sunset colors of Jacinto's painted metals later that evening in the Lisbon sky.
Lauren Moya Ford is a writer and artist based in Madrid.