Studio Visit: James Benjamin Franklin by Osman Can Yerebakan
The artist finds inspiration, and space, in Detroit for his sculptural paintings.

Discover MFA Programs in Art and Writing
Painter James Benjamin Franklin's Detroit studio, which he shares with fellow artist Scott Reeder, has two goats roaming its backyard. Extra space like this at an artist's studio may seem unthinkable according to New York City standards; but in the Motor City, a two thousand-square-foot studio is not unheard of. In fact, having space to make work unrestrained by spatial limits was a motivation for Franklin to move from Brooklyn to the burgeoning Detroit area, where he received his MFA from Cranbrook Academy of Art two years ago. The works in the artist's first solo exhibition, Whole in the Dust, at Reyes | Finn gallery in Detroit are heavily influenced by Cranbrook's emphasis on craft and design.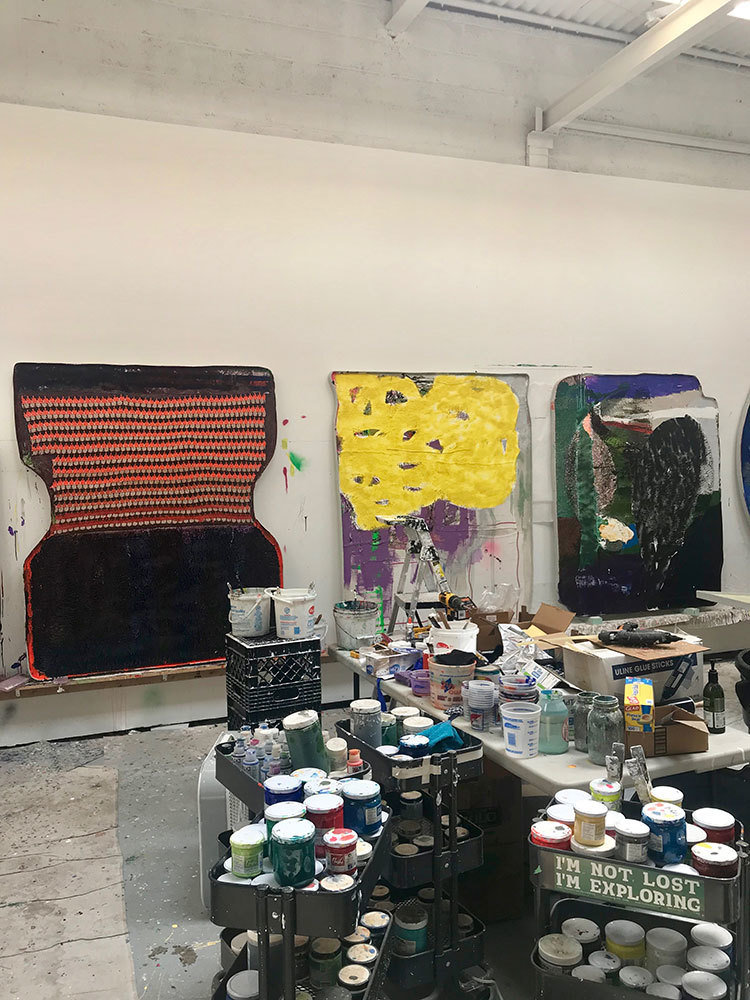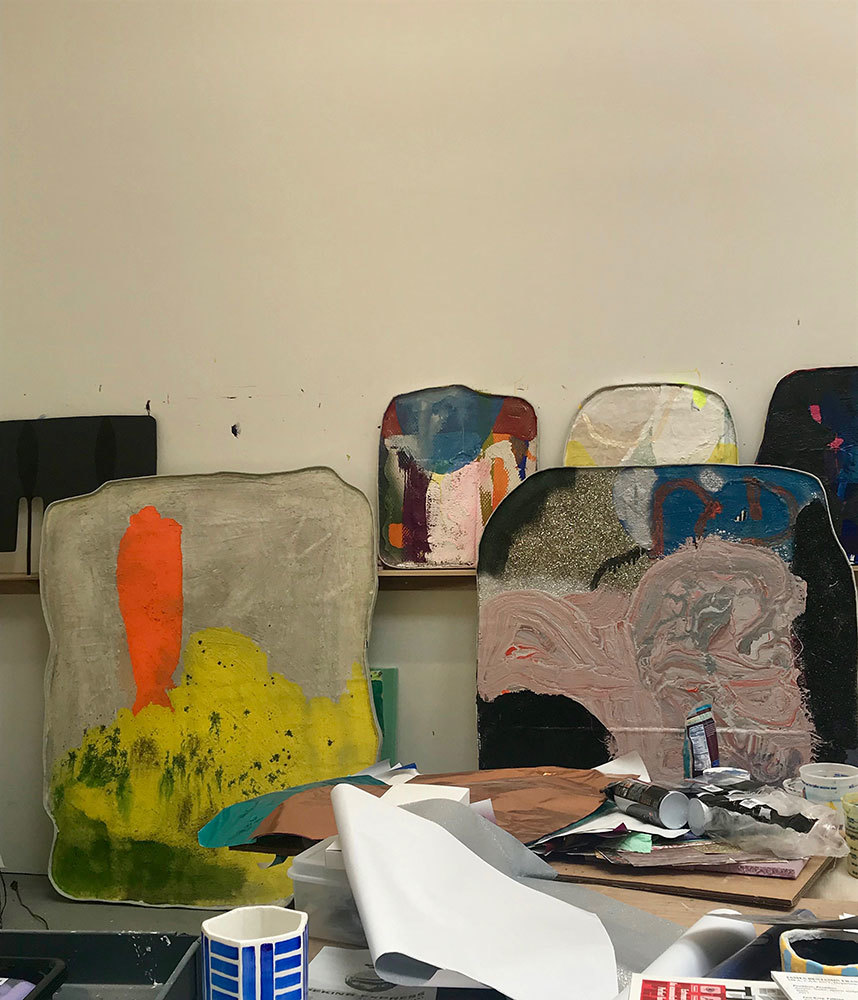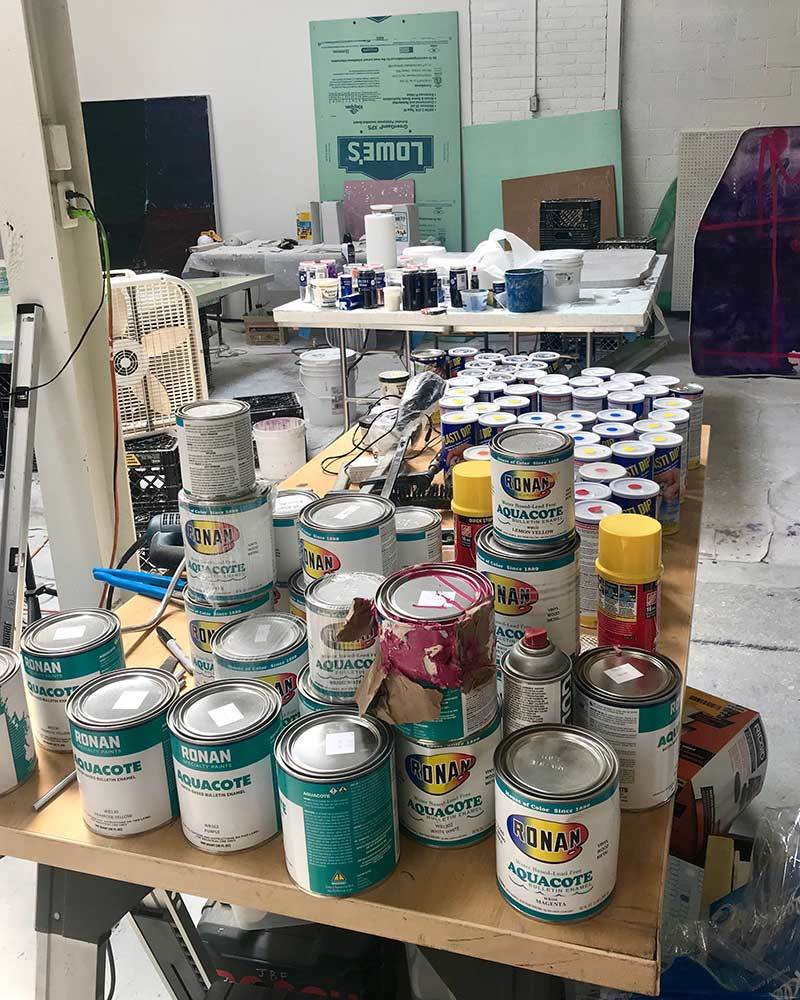 Franklin's colorful paintings at the gallery—a former youth community center with a basketball net that gallery co-owners Terese Reyes and Bridget Finn removed after long discussions—manifest a recent epiphany about the extents and limits of painting. "I was delaying to challenge myself," Franklin mentioned about his realization during school, while walking me through his studio in June amid works waiting for final touches. "I needed to achieve the playfulness which was sitting at the back of my head," Franklin said about the ideation for his sculptural paintings.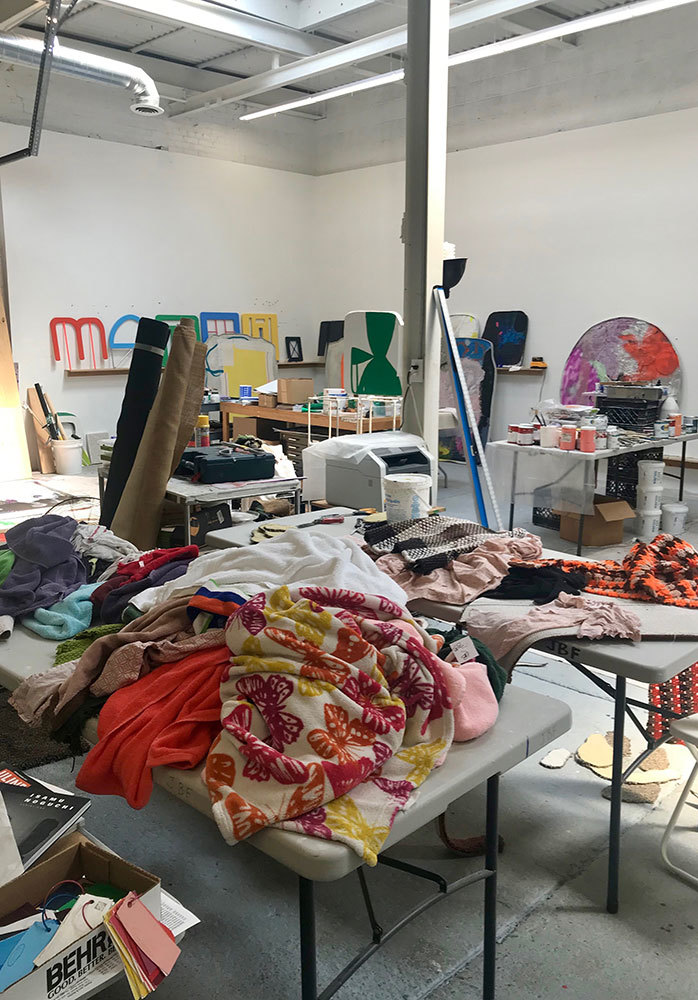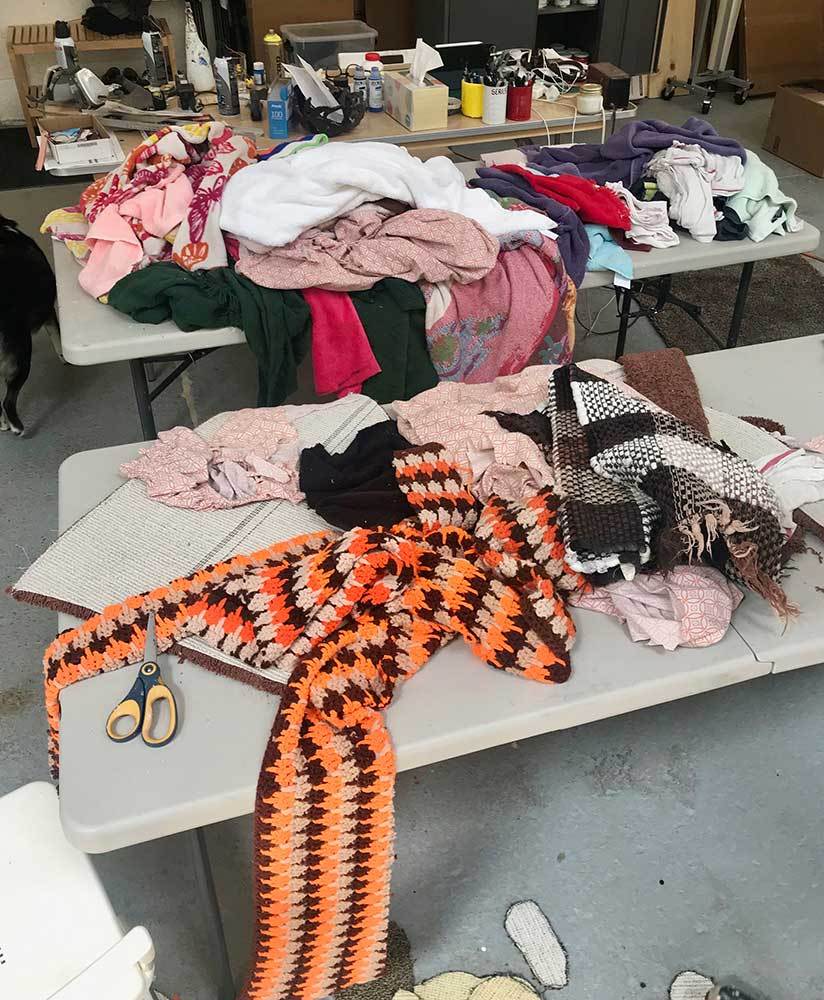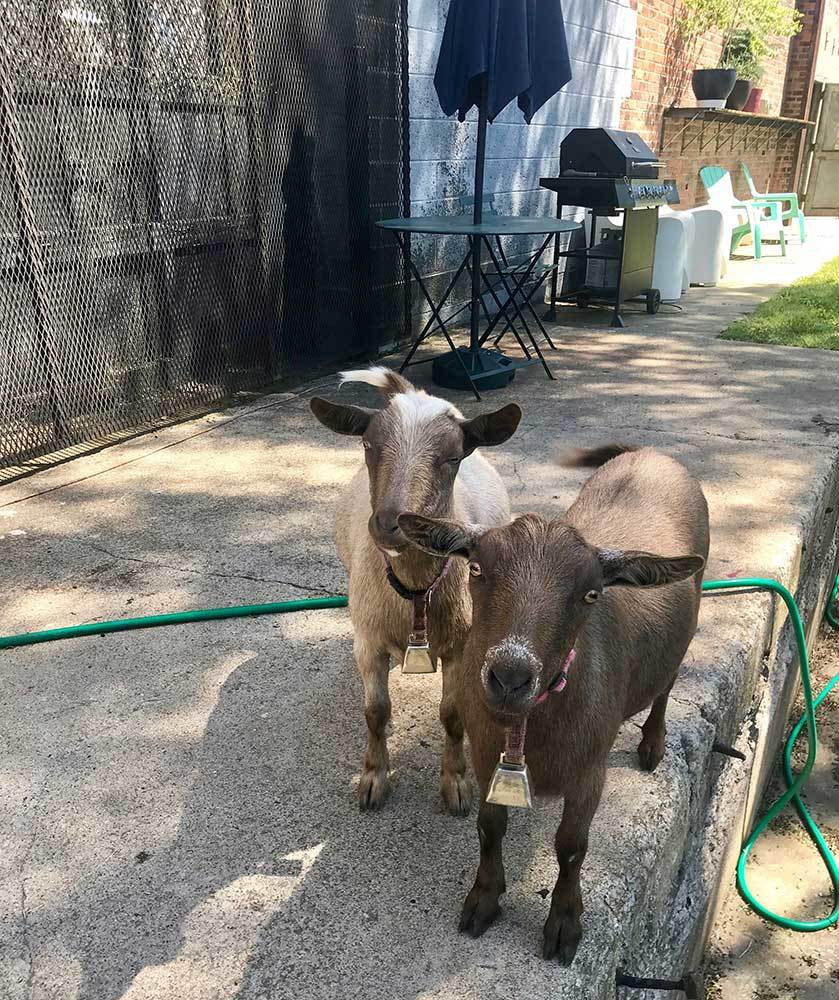 "Being gnarly with textures and materials led to the idea of making my own canvases with foam core and epoxy," added Franklin, acknowledging the bodily element of his mixed-media paintings by letting me touch one of them. In addition to paint, the artist dots his surfaces with fabrics—clothes, towels, or carpets—he sources from IKEA, online, or his favorite local thrift-store chain, Value World. Sand and glitter also occasionally appear, though he accepts that working with the latter is tricky on painting. "Sand is amazing because I can still reveal what is underneath," he said about his free approach to covering what he calls his "home-made canvases," which usually take three days to make. Detroit's weathered architecture and DIY mentality continue to amaze Franklin, who had just visited the storied Dabls Mbad African Bead Museum for some inspiration.
James Benjamin Franklin: Whole in the Dust is on view at Reyes | Finn in Detroit until August 30.
Osman Can Yerebakan is a curator and art writer based in New York. His writing has appeared in T: The New York Times Style Magazine, Paris Review, Artforum, Observer, Brooklyn Rail, BOMB, New York Magazine, Art Newspaper, Wallpaper*, Elephant, Village Voice, Harper's Bazaar Arabia, L'Officiel, Flaunt, Galerie Magazine, and Cultured.