Studio Visit: Dominique Fung by Danni Shen
Blending traditional Chinese ceramics and figures.

Discover MFA Programs in Art and Writing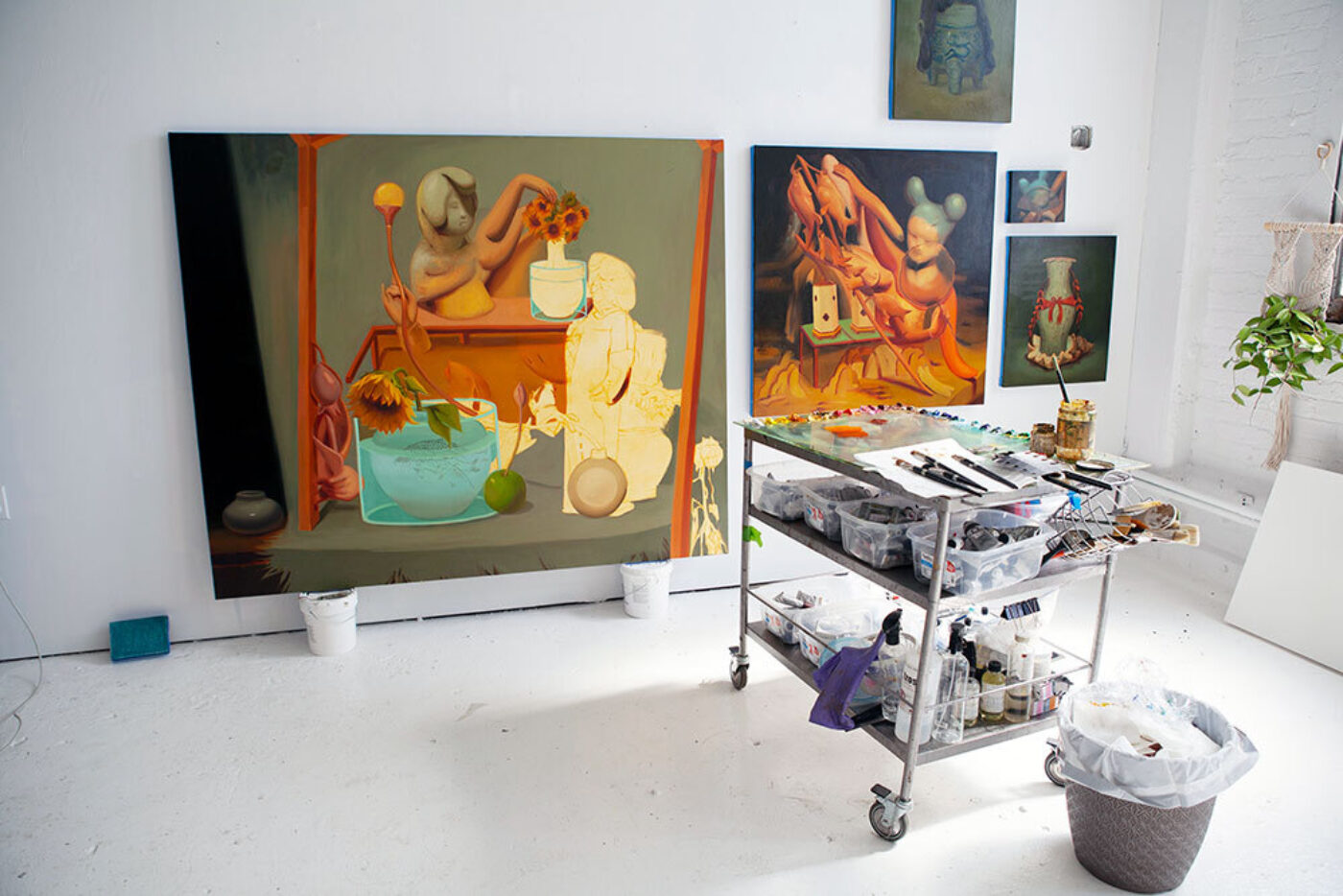 Dominique Fung recently moved into a new art studio. Since relocating to New York City from Toronto four years ago, Fung had worked out of her Bed-Stuy loft where I previously visited her. It was there that I saw an early painting of hers entitled A Chinese Dignitary Pregnant after eating cake (2017). It's one of two pieces Fung has kept for herself and her first work to blend traditional Chinese ceramics and figures, an epiphany that has now become her conceptual deep-dive into the fetishization and exoticization of Asian womanhood.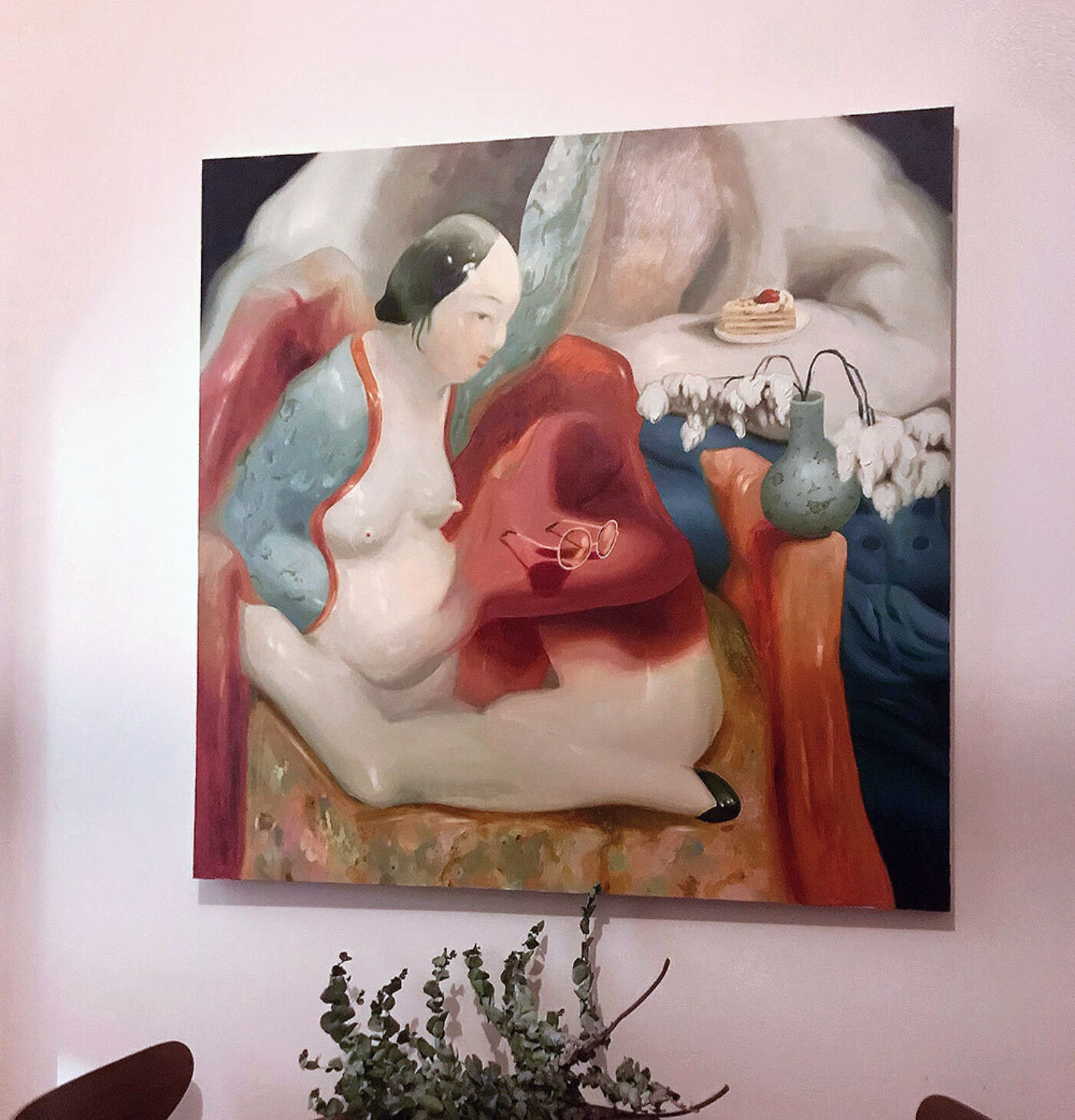 Such Ornamentalist and Orientalist tropes were perpetuated by Western canonical painting, and it is an aesthetics that Fung subverts in her unique utilization of styles ranging from seventeenth-century Dutch painting to Romantic, Neo-Classical, and Surrealist motifs. Coupled with a love for film and concept art, this approach informs Fung's mise-en-scène. In her new studio, one work-in-progress depicts a life-size, Qianlong-period, floral double-gourd vase transforming into a lounging figure. An entanglement of limbs holds out a knife and slashes a sliver from its own midsection. While uncanny and violent, the view appears almost sensual in its revelation of flesh within a porcelain vessel.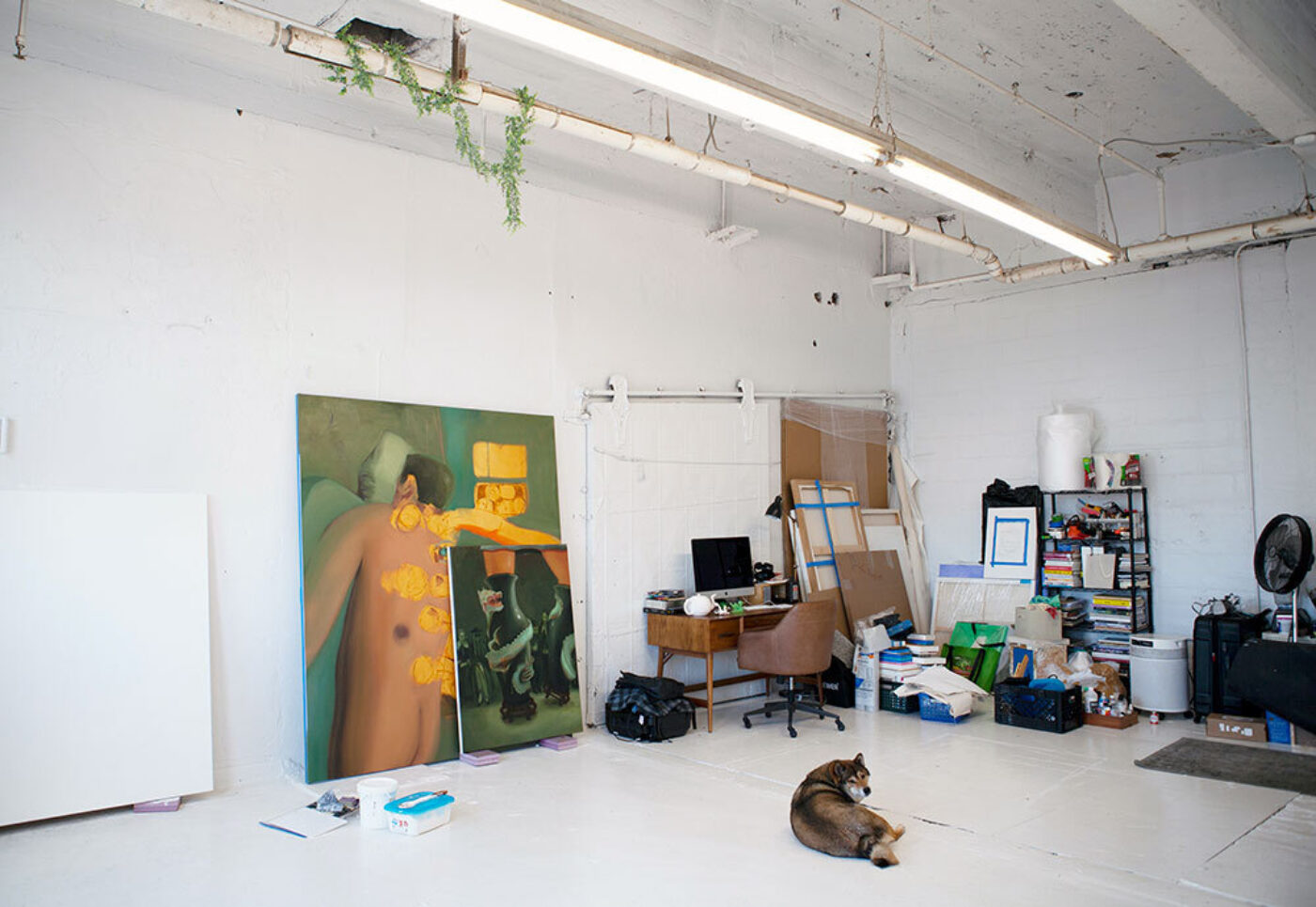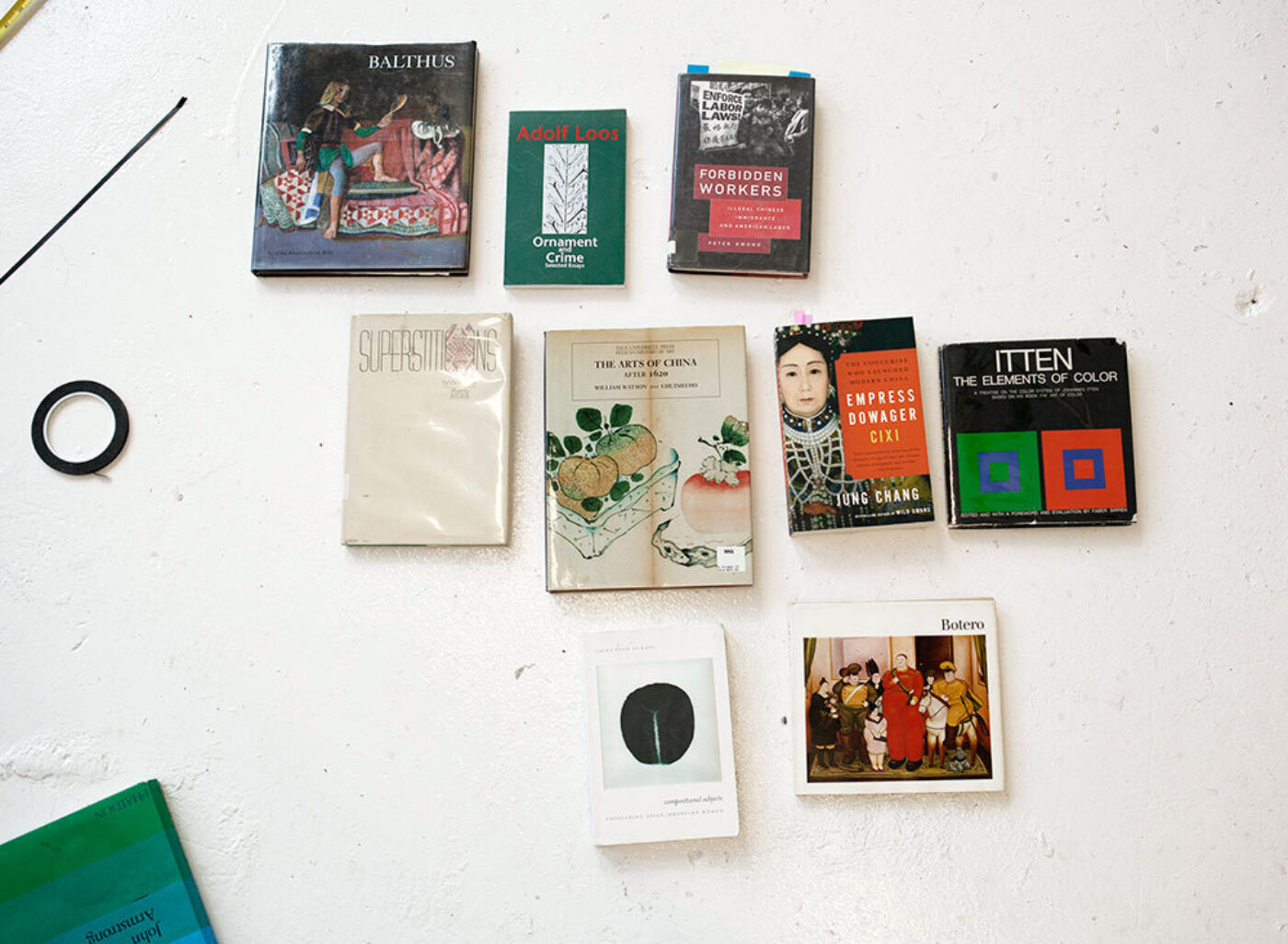 Fung paints slowly, while referencing sketches of objects (no chinoiserie) reproduced in auction and museum catalogues. Her Shiba Inu, Gucci, is a frequent studio companion. When there's space, Chinatown trinkets, books, and printed matter sprawl. Current reads include Cathy Park Hong's Minor Feelings and Empress Dowager Cixi: The Concubine Who Launched Modern China by Jung Chang. Ornamentalism by Anne Anlin Cheng—a study of Asiatic feminism and the construction of race and gender through the prosthetic—is always on hand as one of the fundamental texts informing Fung's work. Looking around her studio, Fung remembers her mother's showcase of East Asian objects as well as African objects from Kano, Nigeria, where her parents—immigrants from Hong Kong—had worked at a terra-cotta factory. "Maybe my relationship with ceramics is coming full circle," she laughs.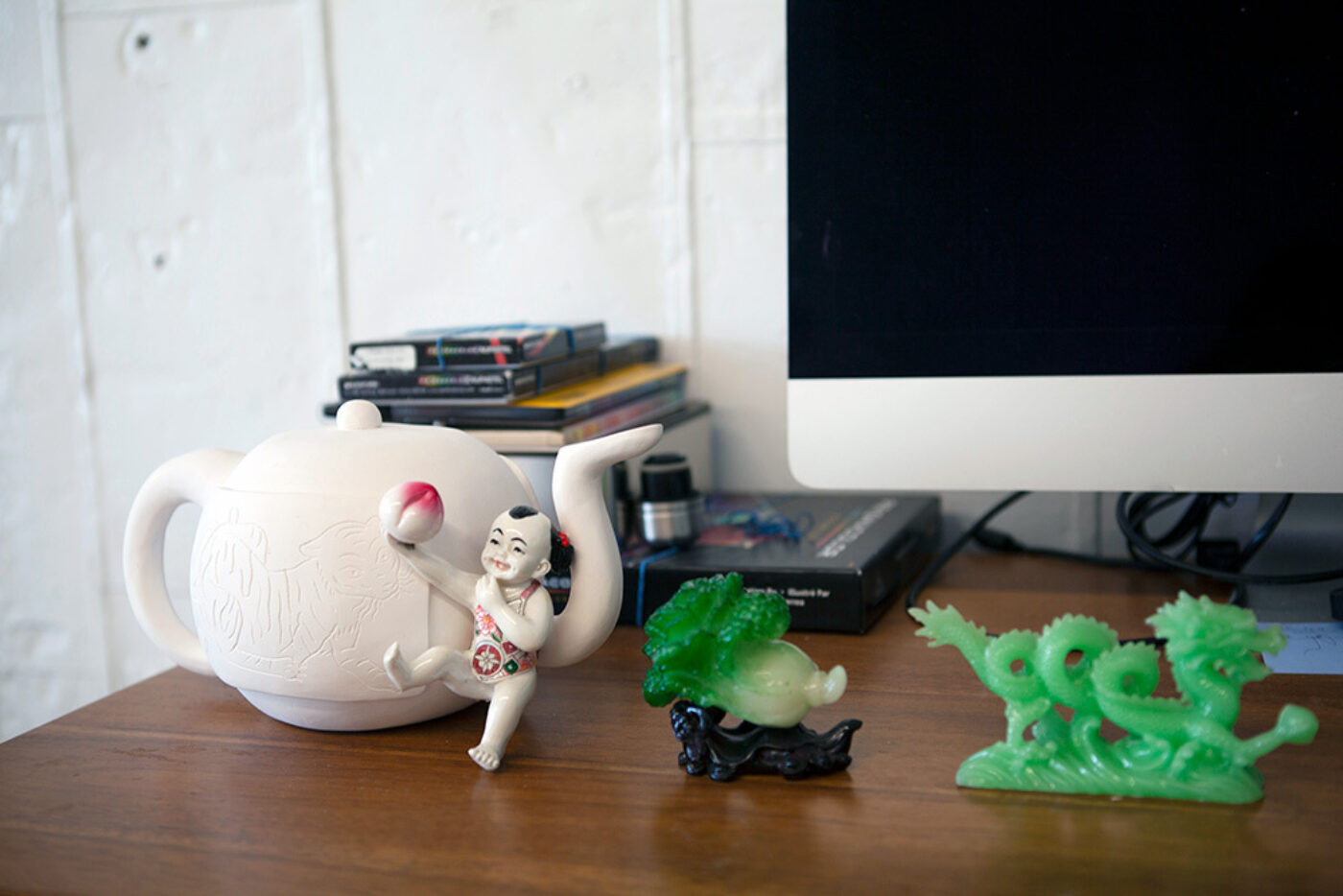 Discussing her solo booth with Nicodim Gallery at ART021 Shanghai, Fung muses on the art fair's parameters: no nudity, nothing overtly sexual, nothing political about the People's Republic of China. Would the image of a vase birthing a vase be crossing these boundaries? This is the first time the Chinese Canadian painter is showing in mainland China. Fung's practice has been so much about the Western gaze from a diasporic standpoint that in thinking about audiences abroad she's unsure of how her work will be received.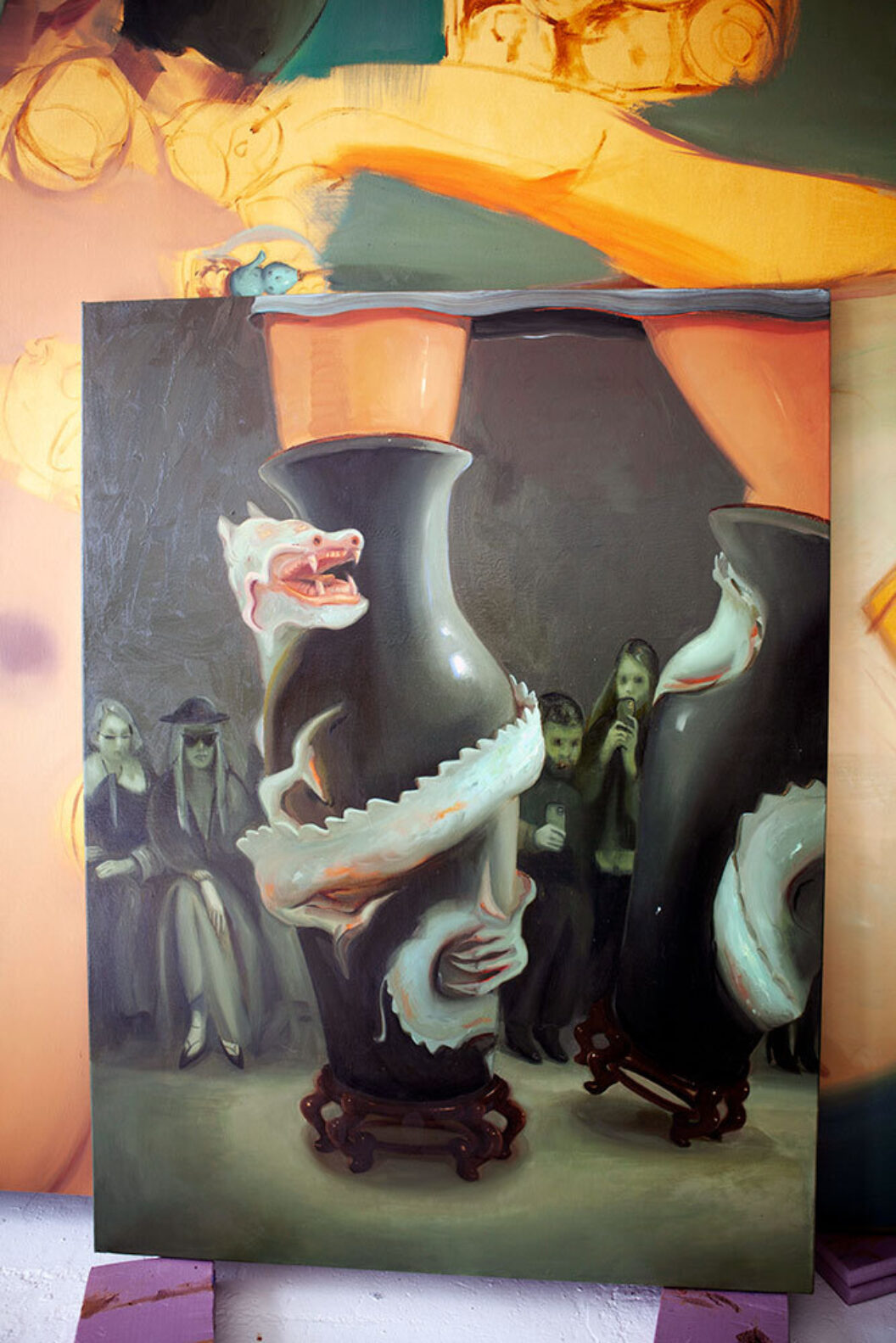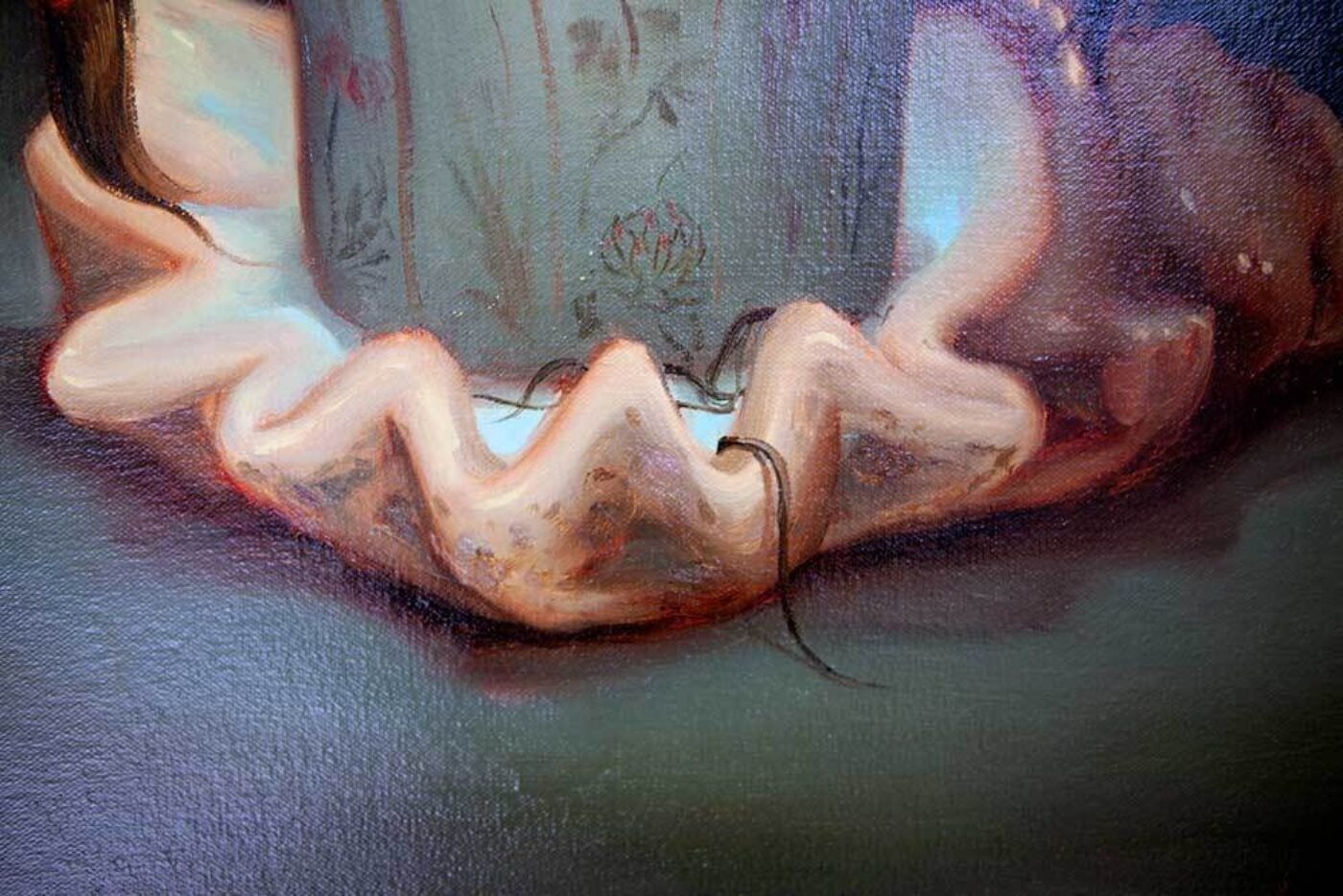 When I note the almost rare absence of a nod to concepts such as Asia-futurism that are often linked to works on Orientalist critique, hybridity, or even object-oriented ontology, she emphasizes, "I'm definitely not thinking about futurism; it's more about looking to the past and how we can present ourselves in the present. These objects are protagonists to what's happening in the picture plane. They have these untold stories and come alive to talk about our own humanity."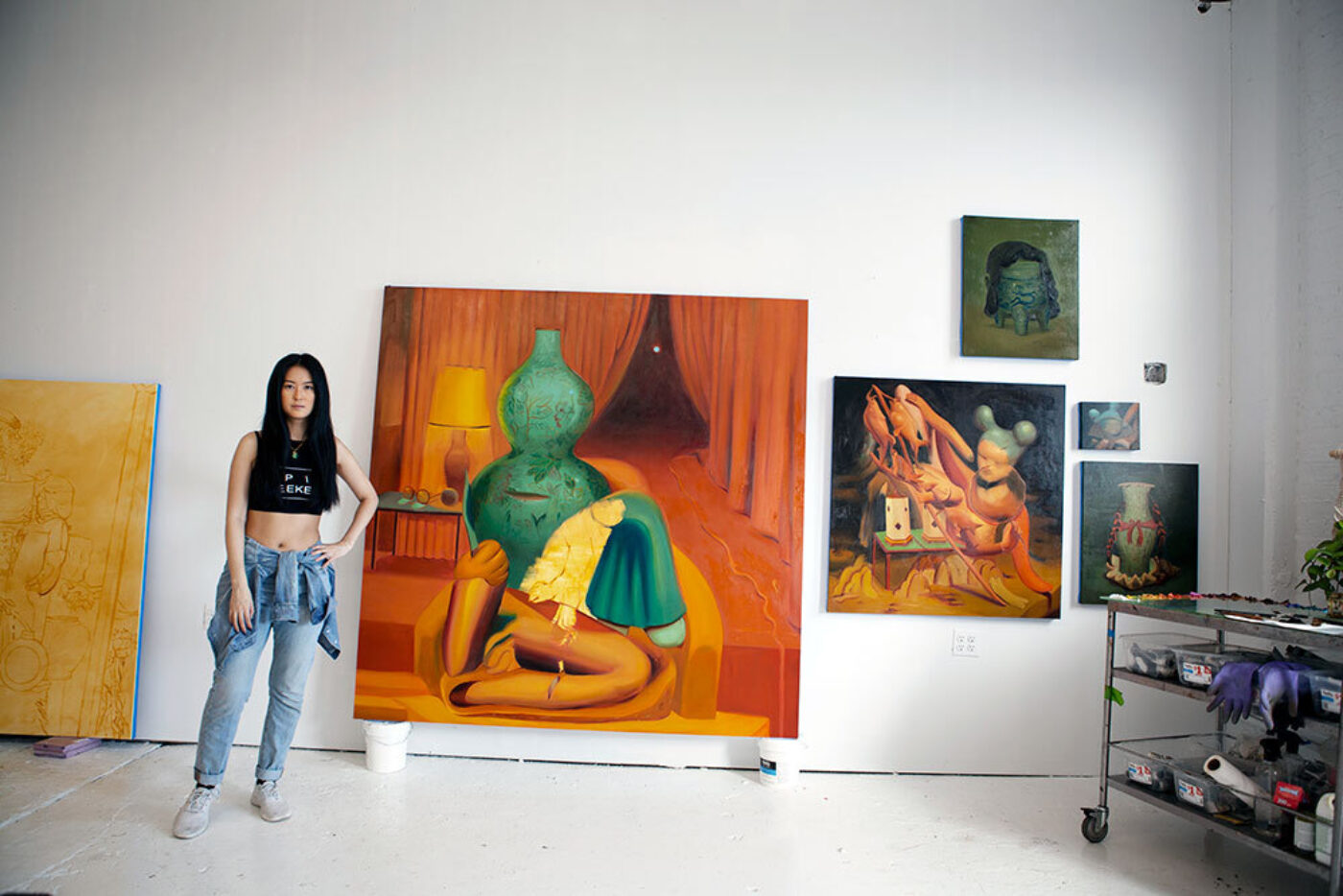 Today, Fung's distinct oeuvre forms its own painterly language, though she states humbly that she hopes to be grouped with Asian Canadian and women of color painters. Within such a vast history, Fung interjects herself into the canon where voices like hers have not previously been represented. In doing so, she is creating a new body of work altogether.
Dominique Fung's work can be seen at Nicodim Gallery's booth at ART021 in Shanghai through November 15. Her work can also be seen in the group exhibition This Sacred Vessel (pt. 3) at Arsenal Contemporary Art in New York City until December 20.
Danni Shen is an independent curator and writer based in New York, as well as Critic-in-Residence at Maryland Institute College of Art (MICA).