Discover MFA Programs in Art and Writing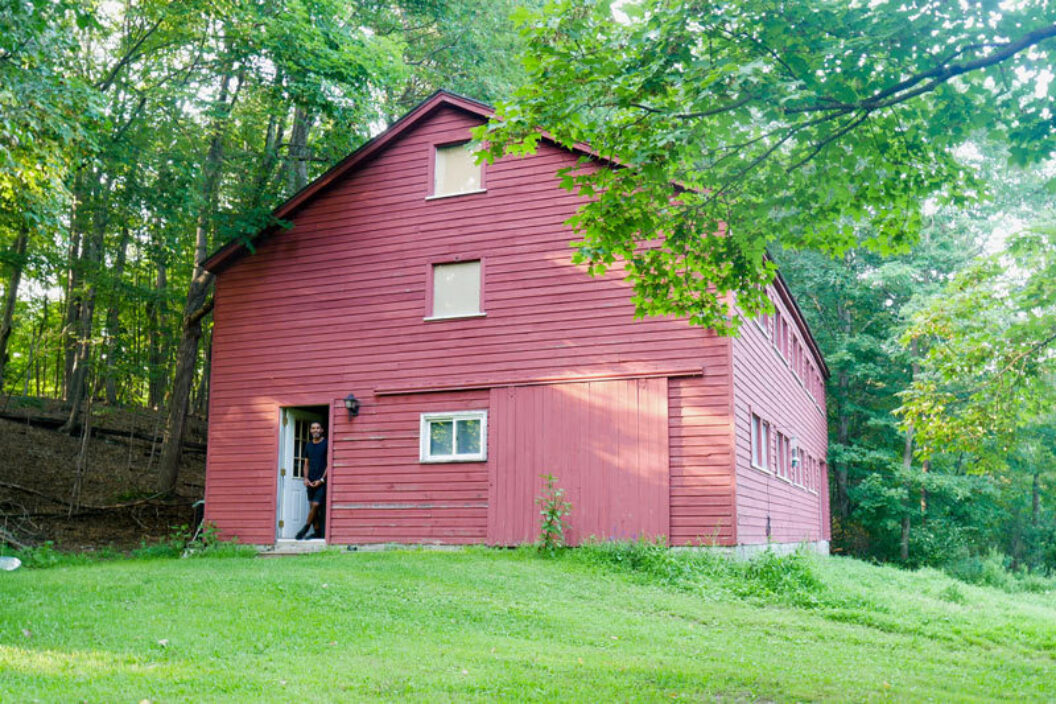 Cy Gavin's Hudson Valley barn abuts 130 acres of wild forest, providing a soundtrack of birdsong and teenagers on 4x4s. The painter, who moved up from Manhattan last November, finds it a most productive environment.
Gavin is a gracious host. As we toured the space—spotting rabbits in the garden outside—we talked about Brian Eno, the history of Bermuda, and the relative qualities of acrylic on denim and canvas.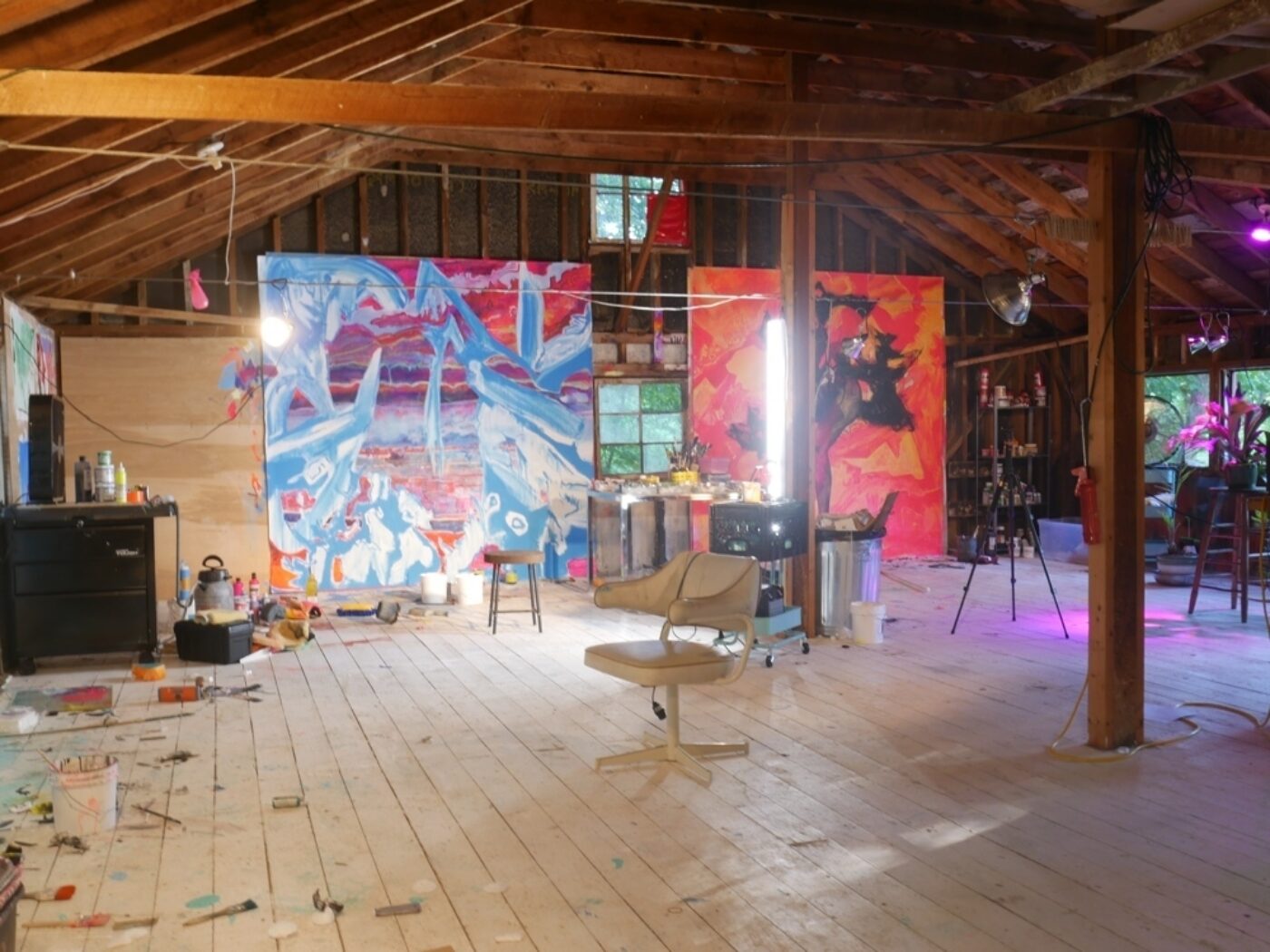 He works on a half dozen pieces simultaneously. On my visit, Gavin had recently impastoed sand on one canvas, and, while it dried, contemplated the next steps for the landscape of another. Many of these will appear in a solo show in Paris this coming spring.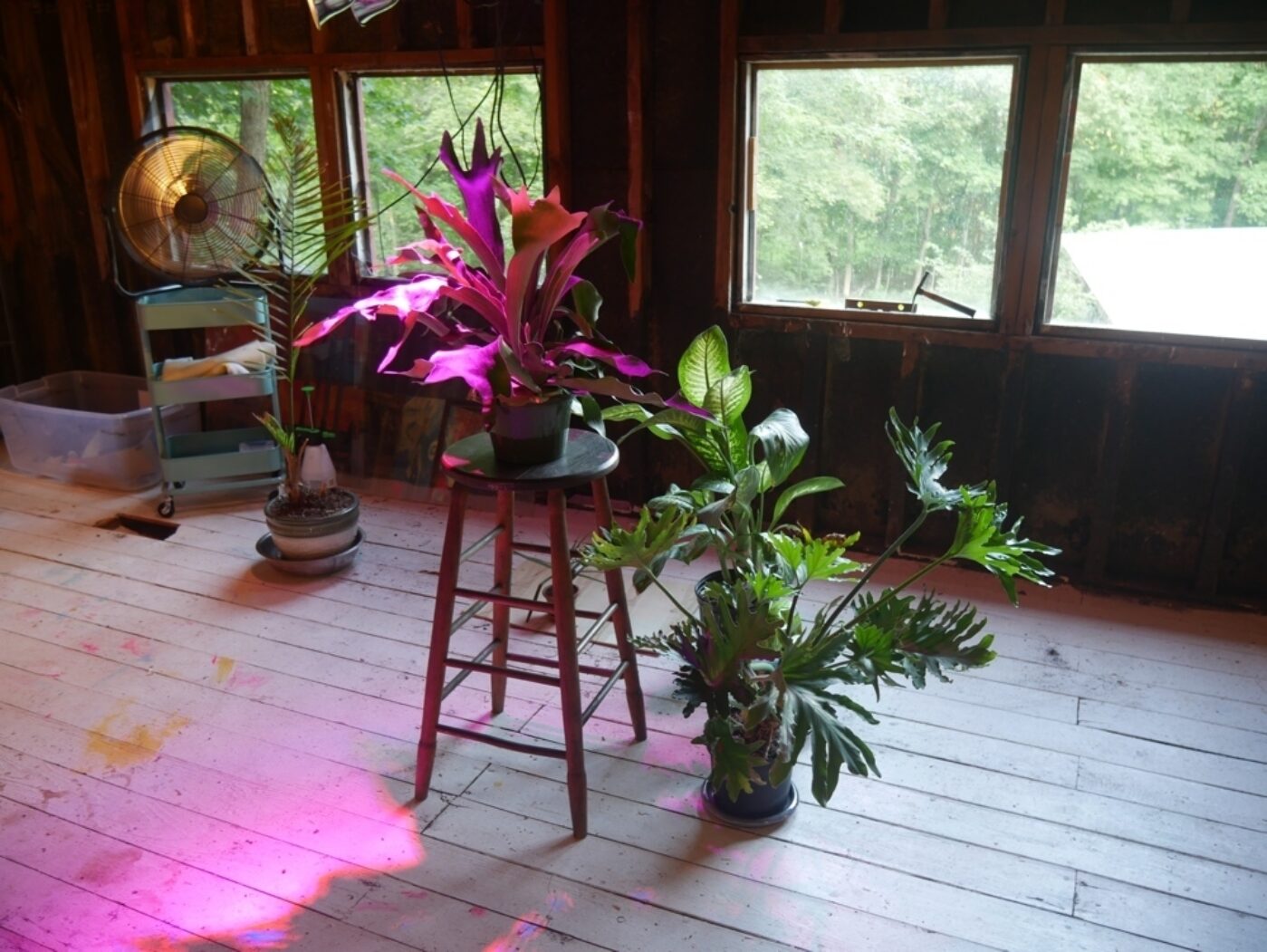 Should you envy his industrious pace, or the room to work on 8×8-foot canvases, note that Gavin spent his first month making the barn habitable, clearing the former machinist's workshop of mice, bats, and spiders. "Thousands of spiders," he said, laughing.
Looking around, with hours passing like minutes and lush greenery outside every window, it was clearly worth the work. Let a thousand Craigslist "hudson valley+barn" searches bloom.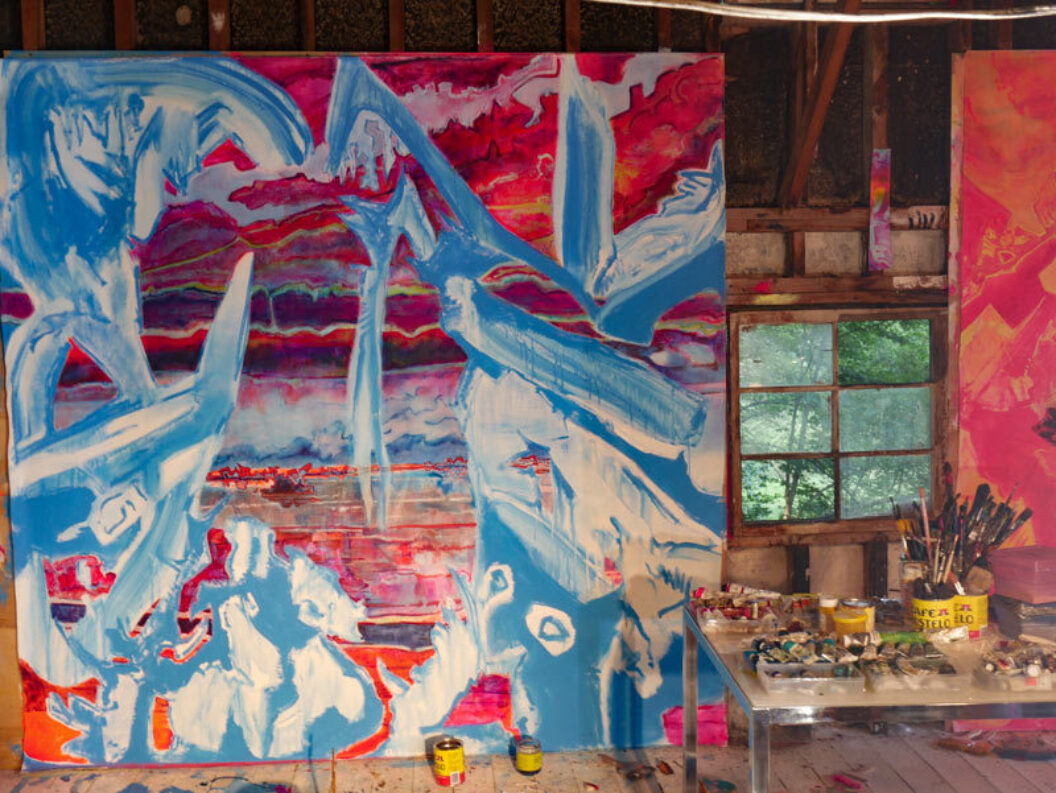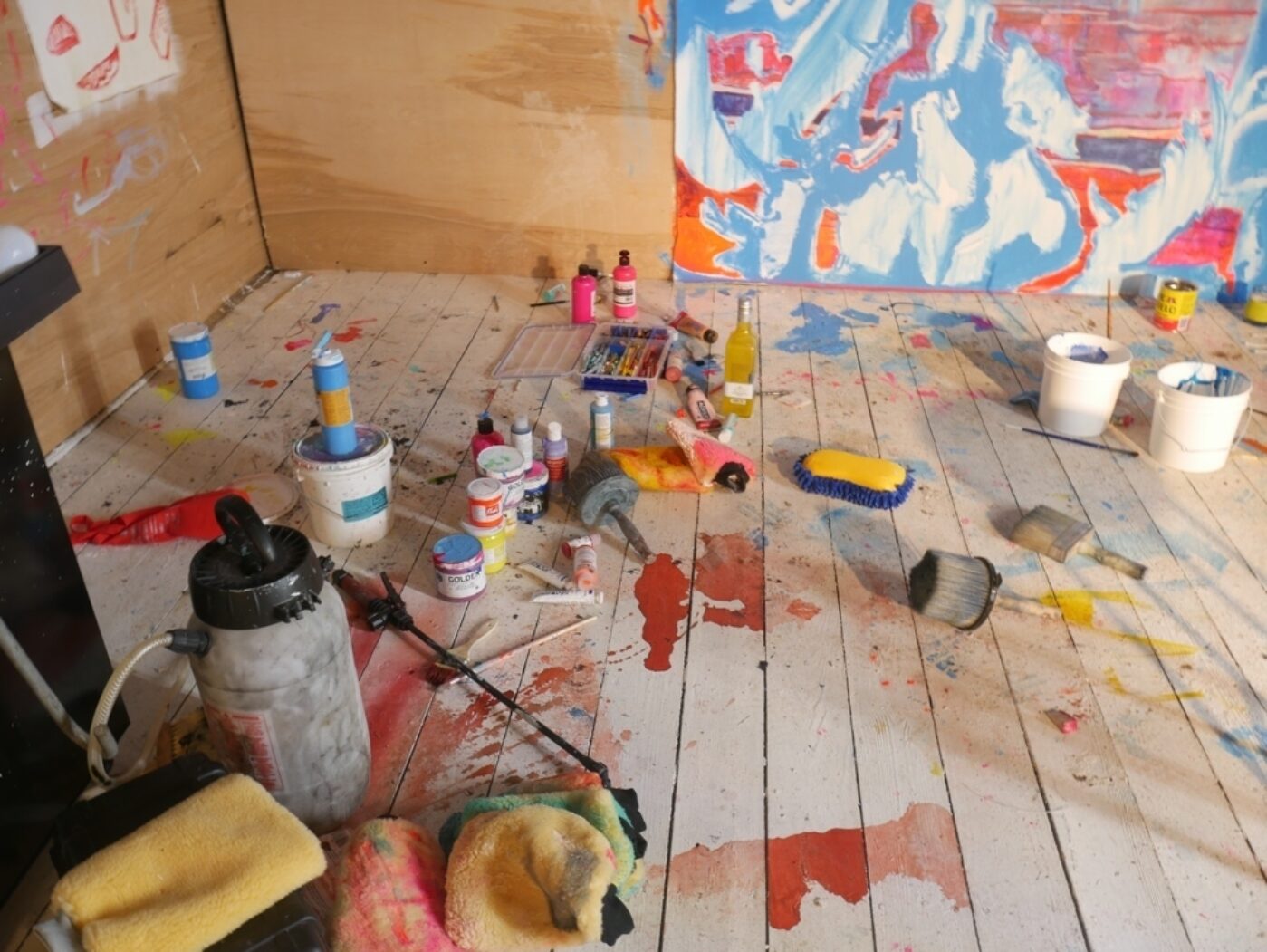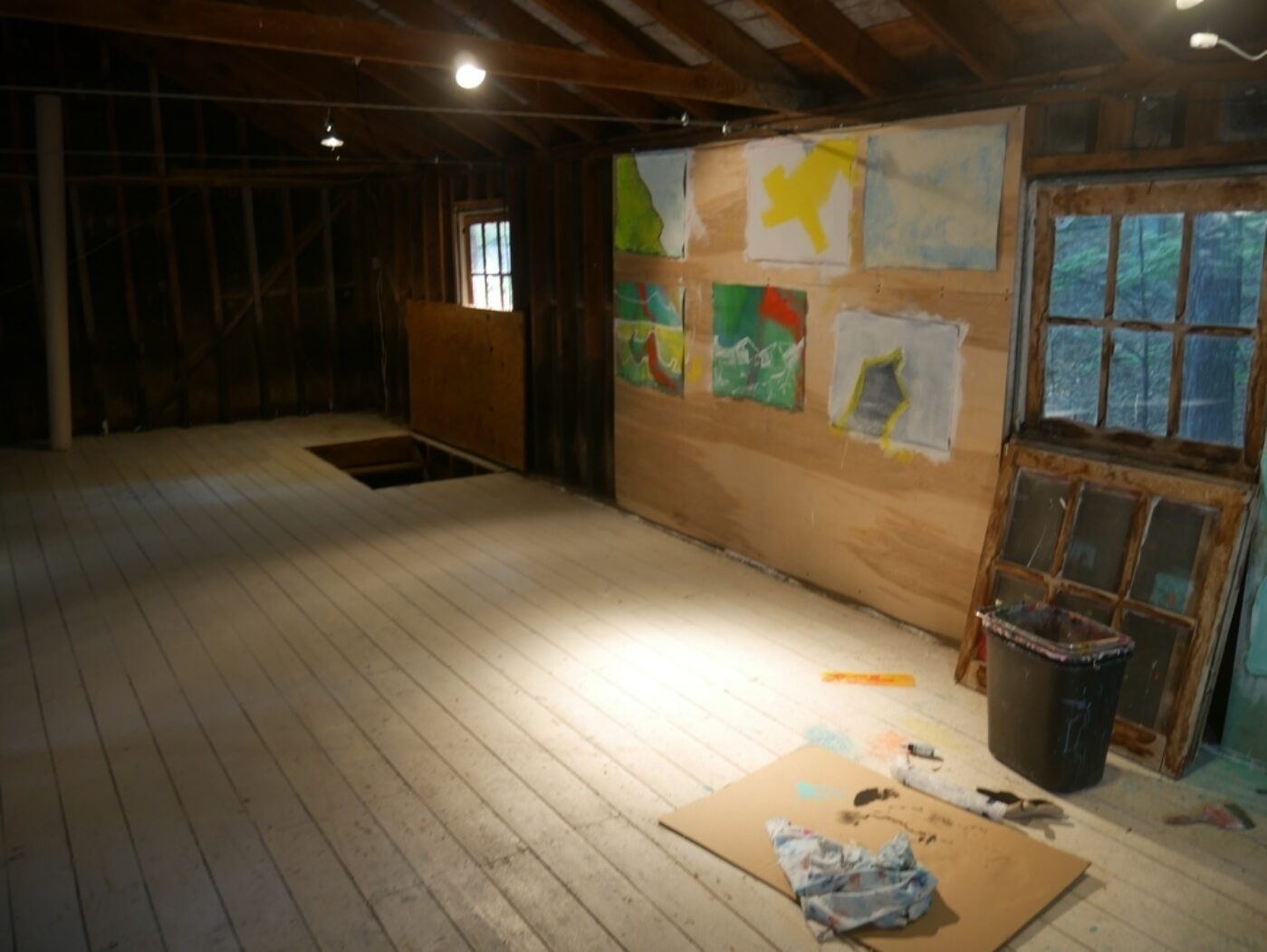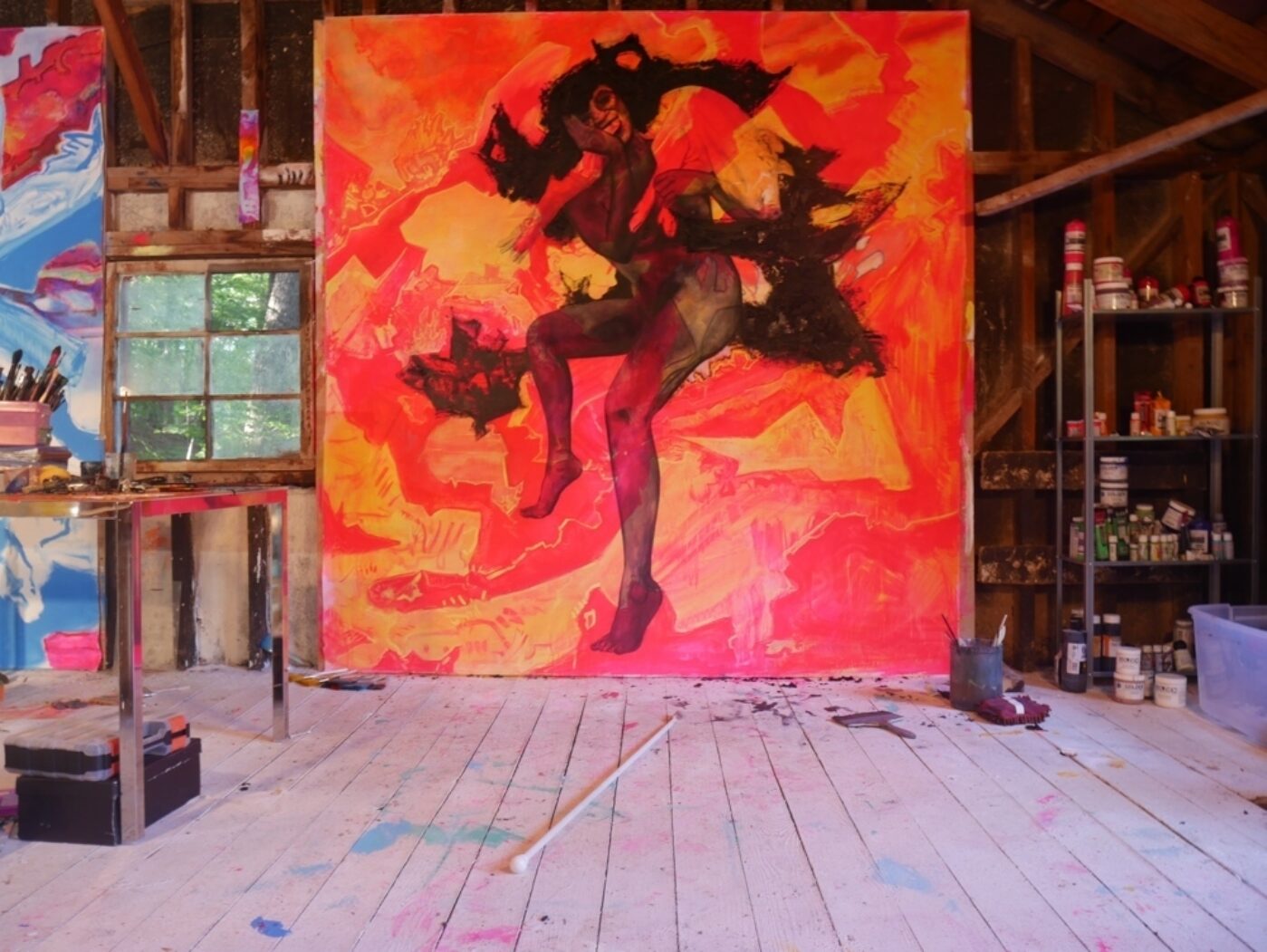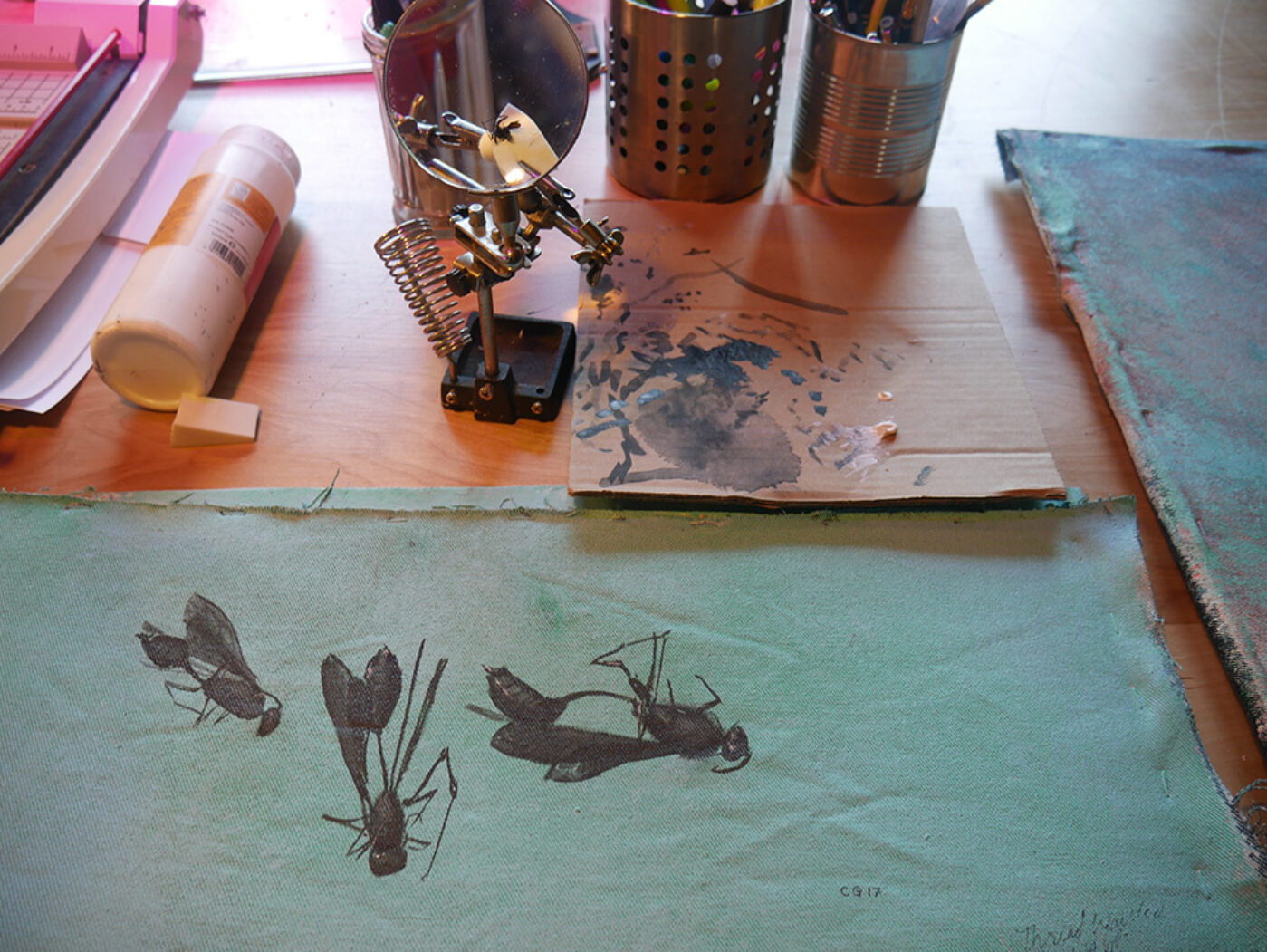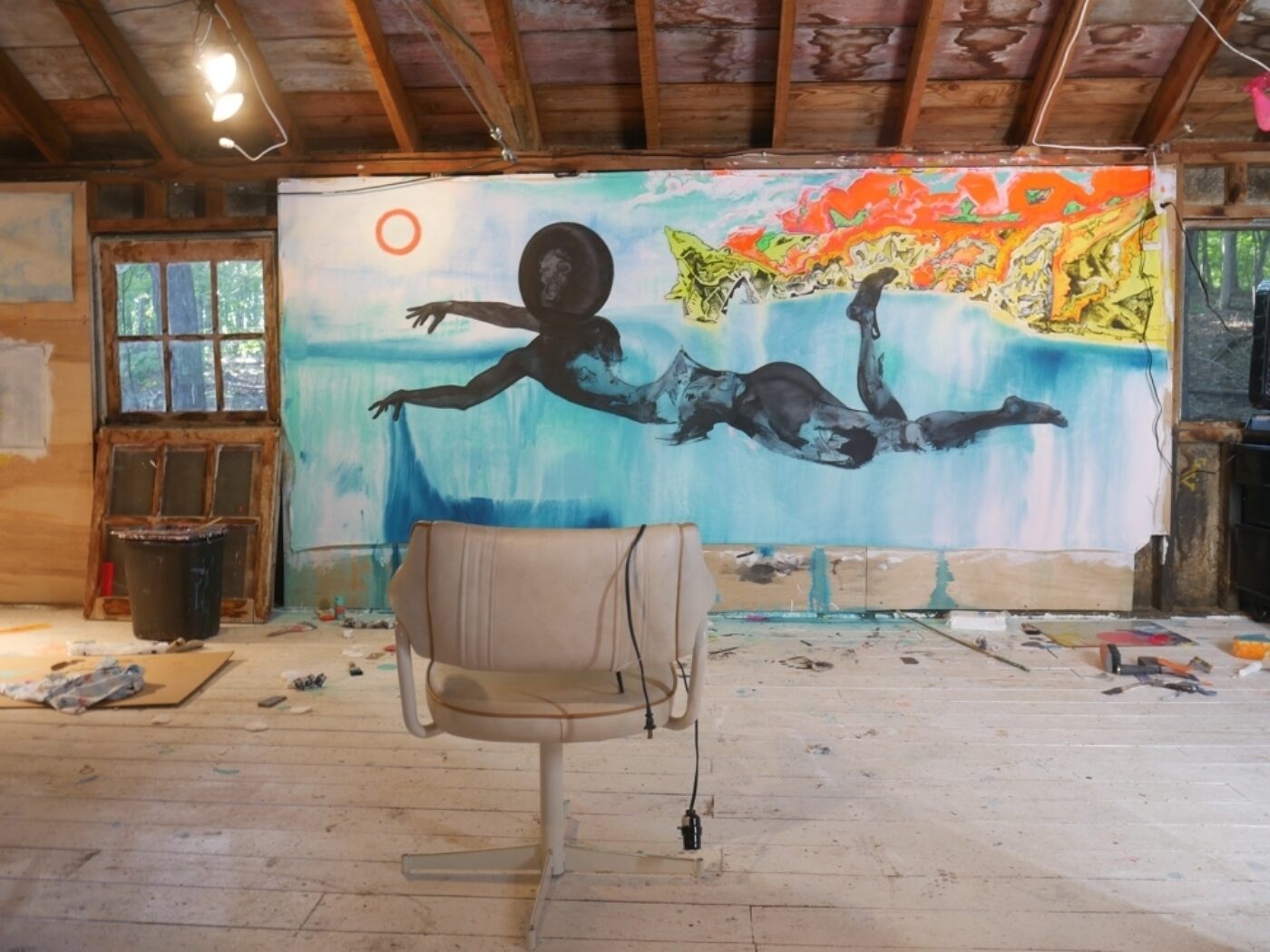 Cy Gavin was born in Pittsburgh, PA, and lives and works in New York. He received a BFA from Carnegie Mellon University and an MFA in visual arts from Columbia University. Recent exhibitions include Dirge at JTT, New York, NY (2017); Frame by Frame at Callicoon Fine Arts, New York, NY (2017); High Anxiety at The Rubell Family Collection, Miami, FL (2017); Call Me at Kostyál Stockholm (2017), Stockholm, Sweden; Hors d'oeuvres at Half Gallery, New York, NY (2017); At Heaven's Command at Sargent's Daughters, New York, NY (2016); Overture at Sargent's Daughters, New York, NY (2015). His work has been featured in ARTnews, The New York Times, W Magazine, The Window, The Royal Gazette, ArtNet, Art Basel Magazine, Time Out New York, among other publications.
Ryan Chapman is BOMB's Director of Online Editorial and Audience Development.