Exploring queerness and Black bodies through drawing and collage.

Discover MFA Programs in Art and Writing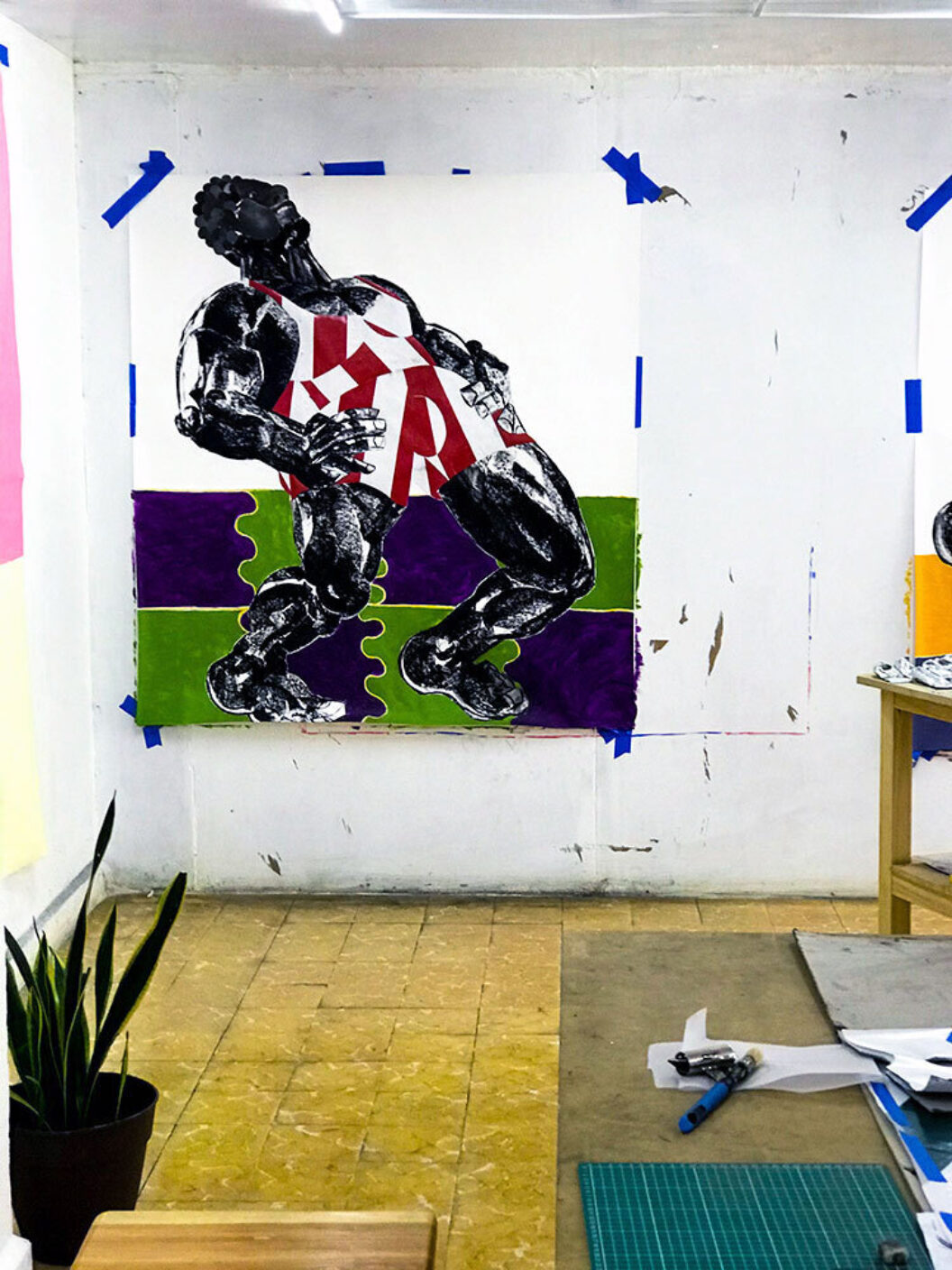 It is awfully strange to think back on the recent past when going to see art in real life, socializing at art events, and moving from space to space were all the norm and often incredibly draining. The act of recalling these experiences, in the doldrum of my COVID-19 reality, can be a useful exercise in remembering—what I choose to emphasize and gloss over now that looking has been relegated to a screen. I often overly romanticize the experience, and even now as galleries slowly start to reopen I am fully—if not completely—engrossed in the act of looking, seeing, and moving around art, conveniently forgetting the humdrum routine of art viewing that my flâneur/art-world lifestyle allows me. But this exercise, more importantly, gives me the gift of gratitude—a reminder of why I appreciate and value such experiences.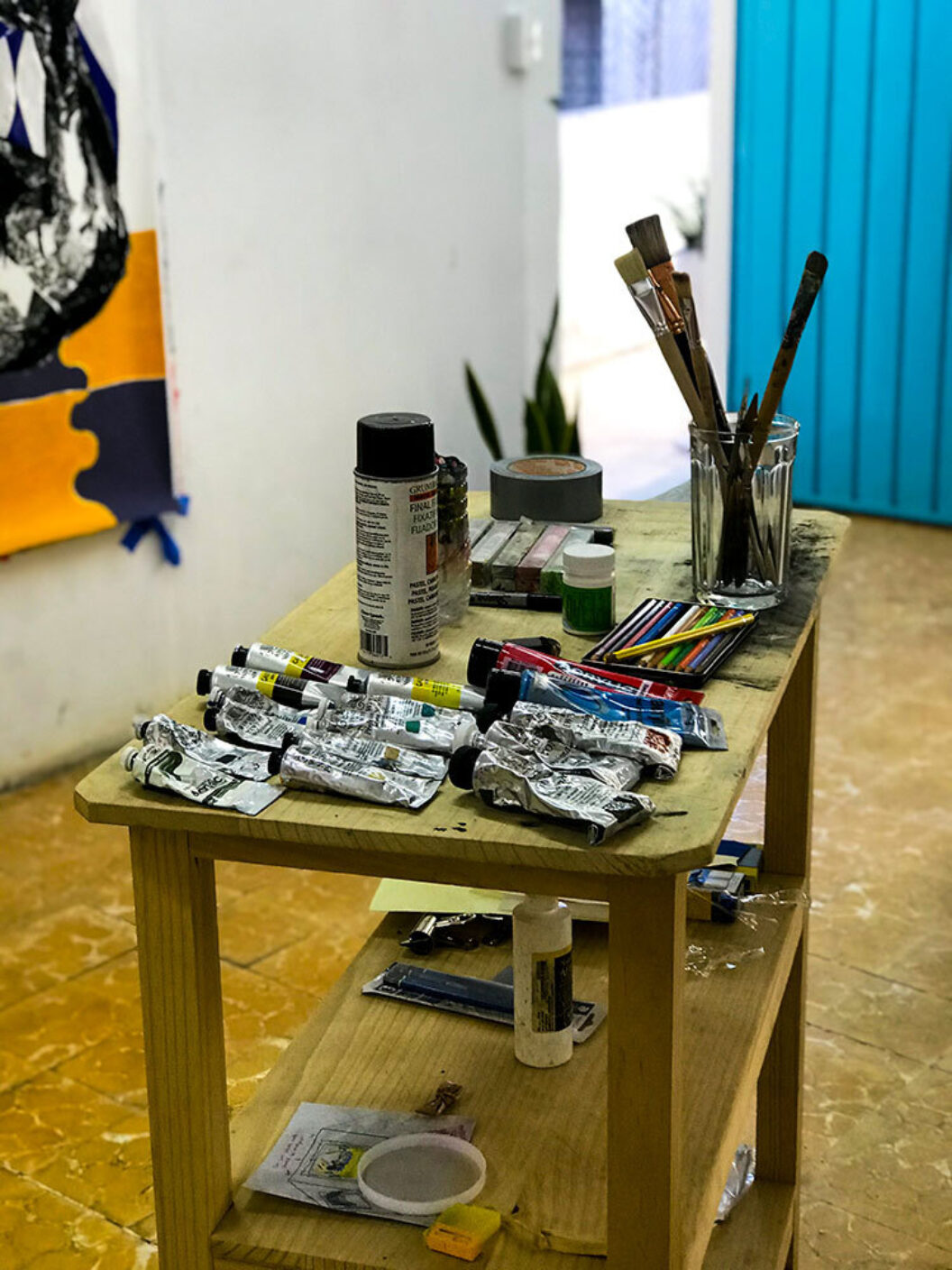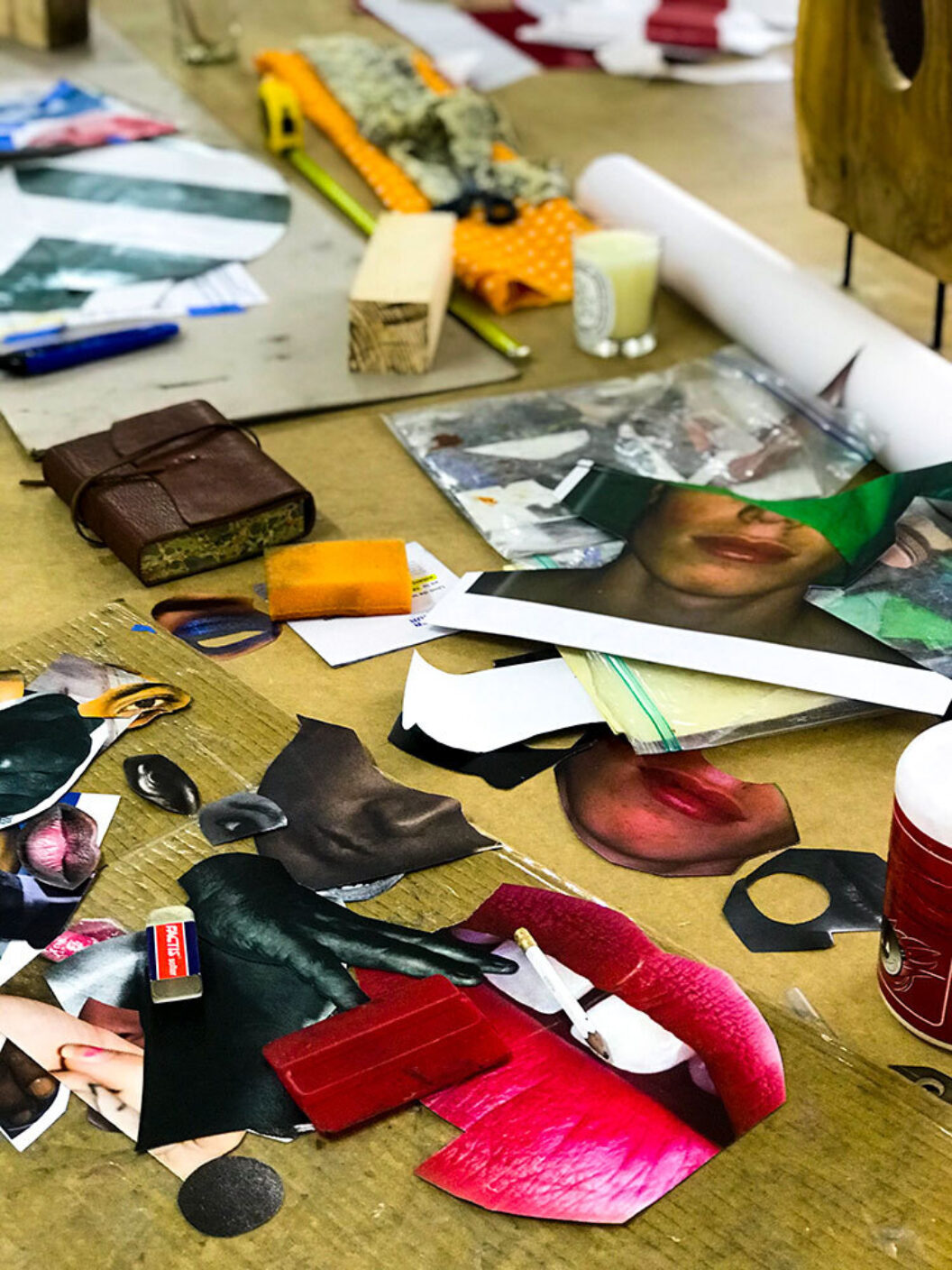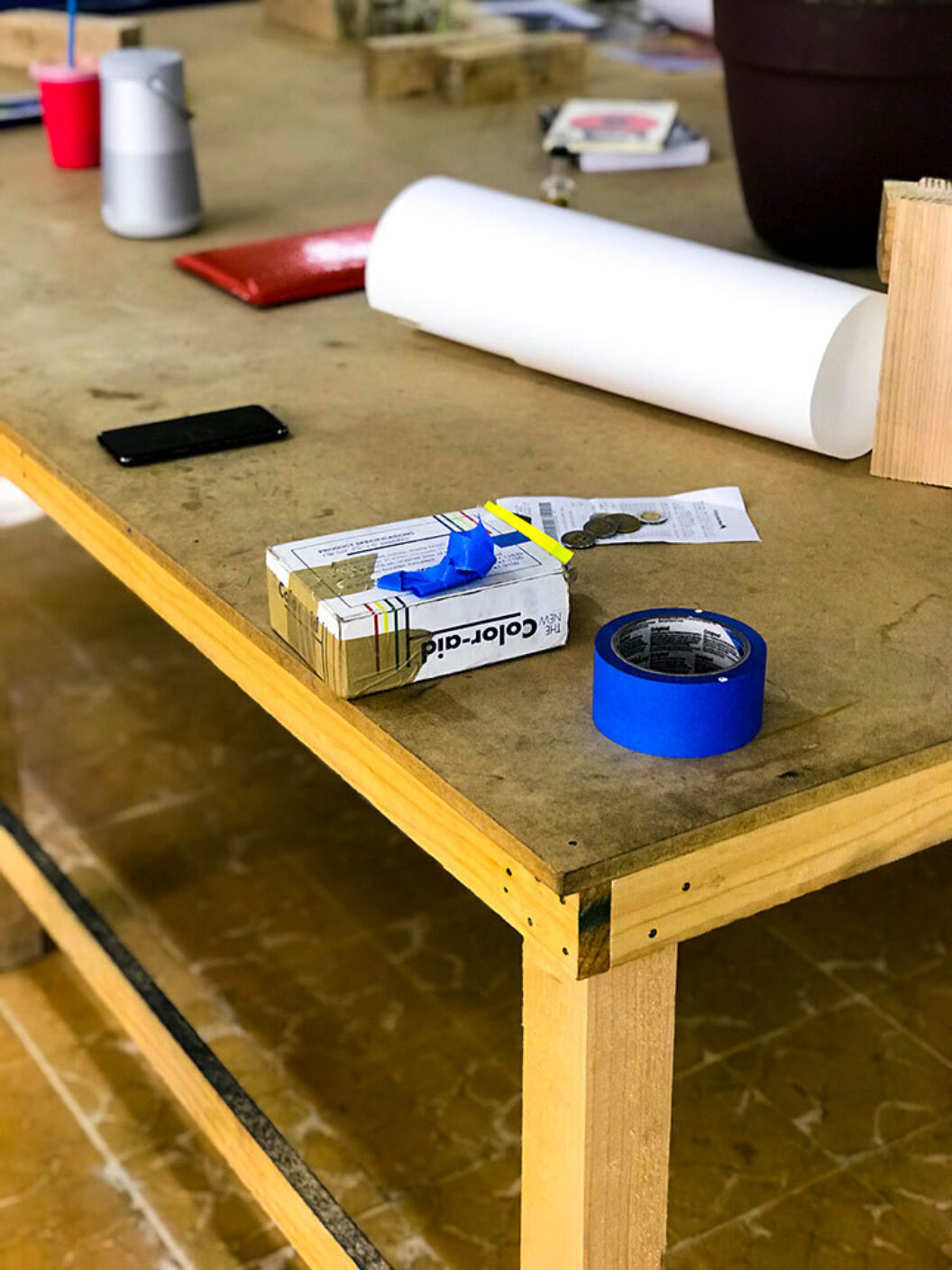 This is true of my visit to Clotilde Jiménez's studio in Mexico City last February during Art Week, an impressive mix of art fairs, satellite fairs, galleries openings, and parties. Although Jiménez's studio visit was one of many attractions during these celebrations, it served as a momentary respite from the clatter of the massive event. I'm reminded of the sun-drenched studio located in an alleyway off a small street in el Centro—the space so large a great wave of awe and envy swept over me. It was filled with magazine cutouts strewn across work tables, boxes of Color-aid paper, small notebooks with sketches for soon-to-be larger works, and charcoal sticks of various sizes.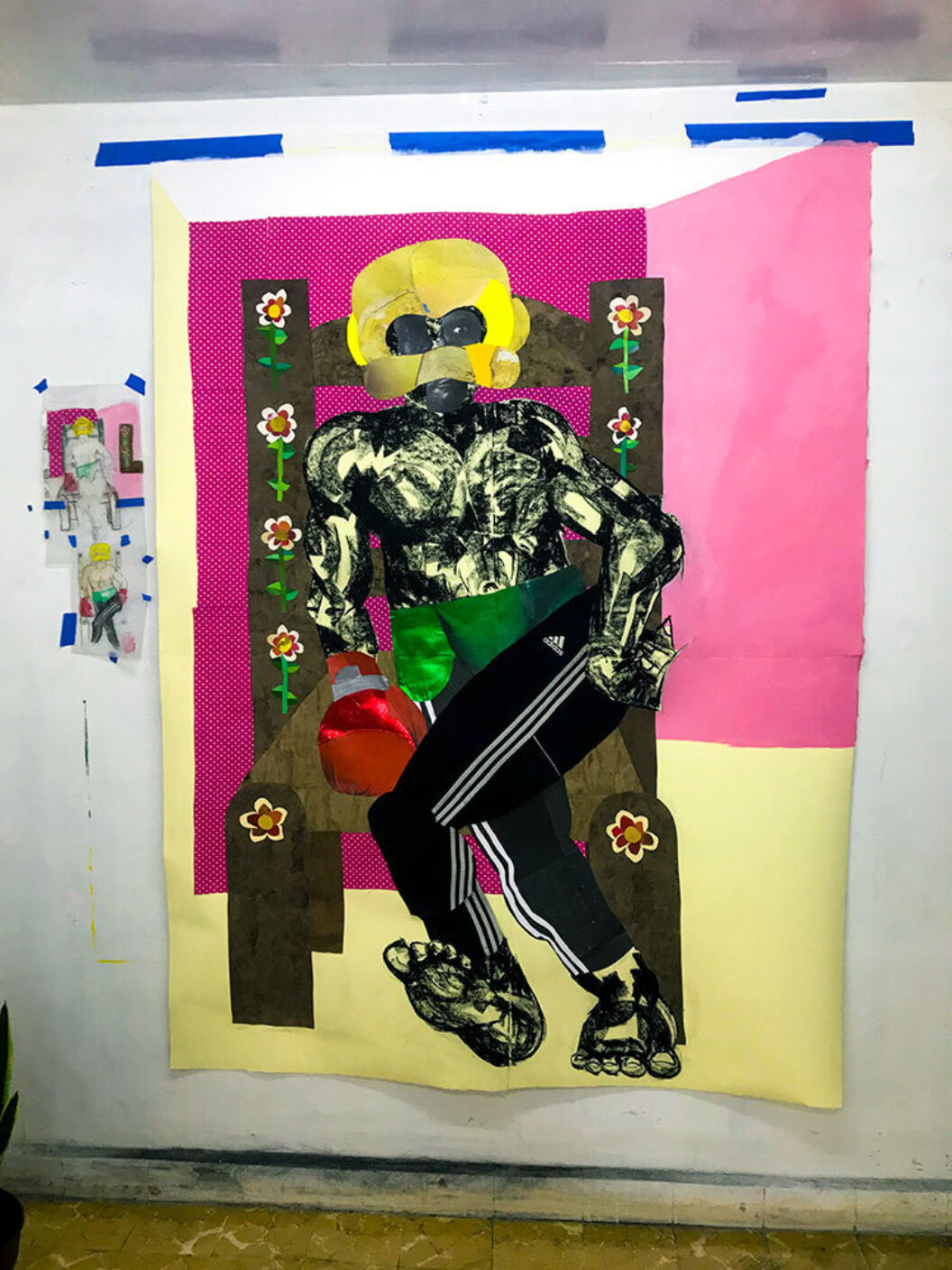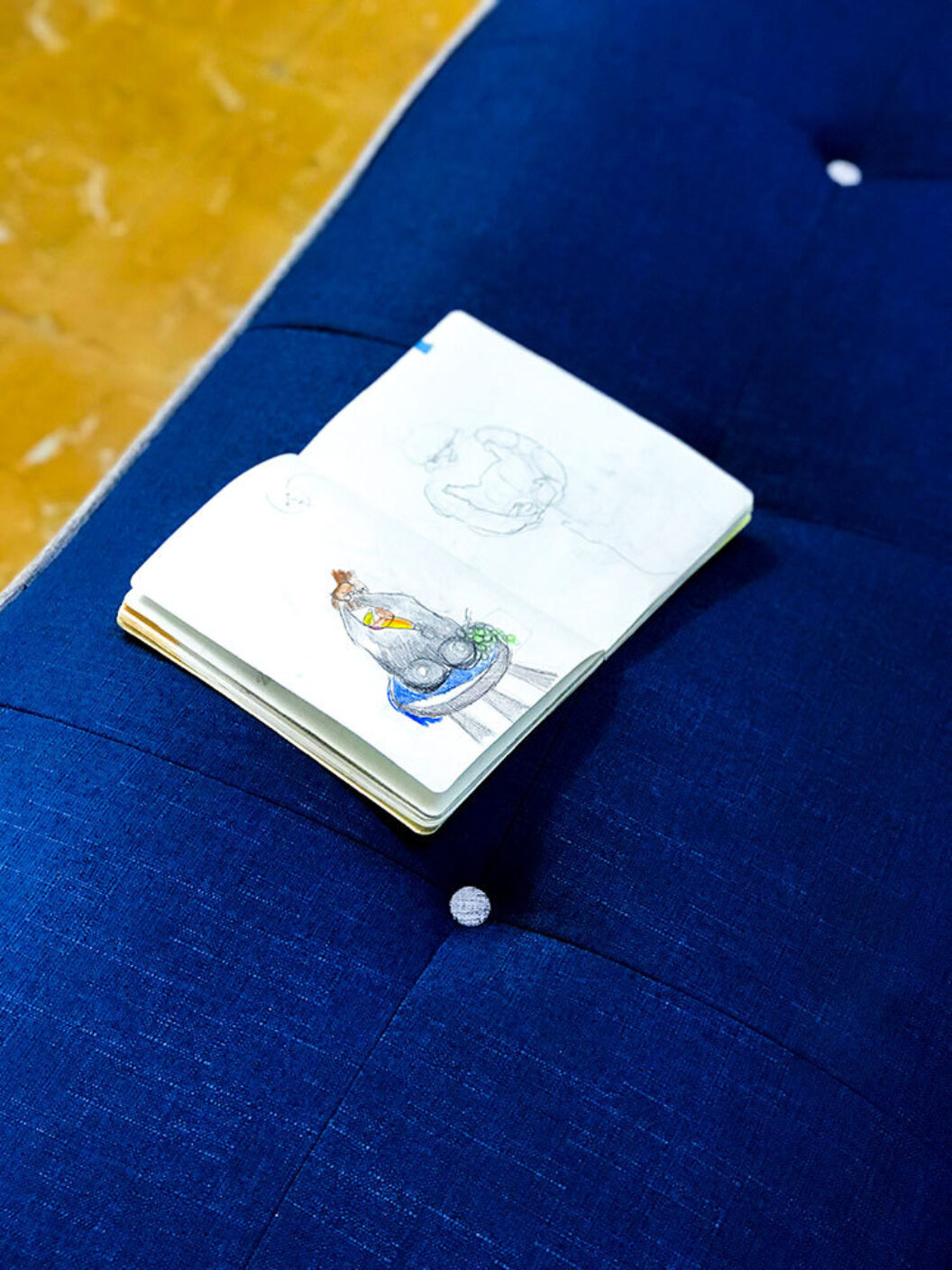 The studio was incredible to be in, and the large works on paper, affixed to the wall with blue drafting tape, were imposing to look at: giant, Black, muscular figures adorned in colorful tones, fabrics, clothes, and headgear. Jiménez, who has been working in collage since graduating from the Cleveland Institute of Art in 2015, incorporates fragments from magazine clippings to build his figures—a practice started out of necessity, as paint proved to be too expensive at the time. Charcoal, another inexpensive material, also became part of Jiménez visual vernacular, with broad, heavy strokes creating rich, black tones and deep textures for his subject's bulbous musculature.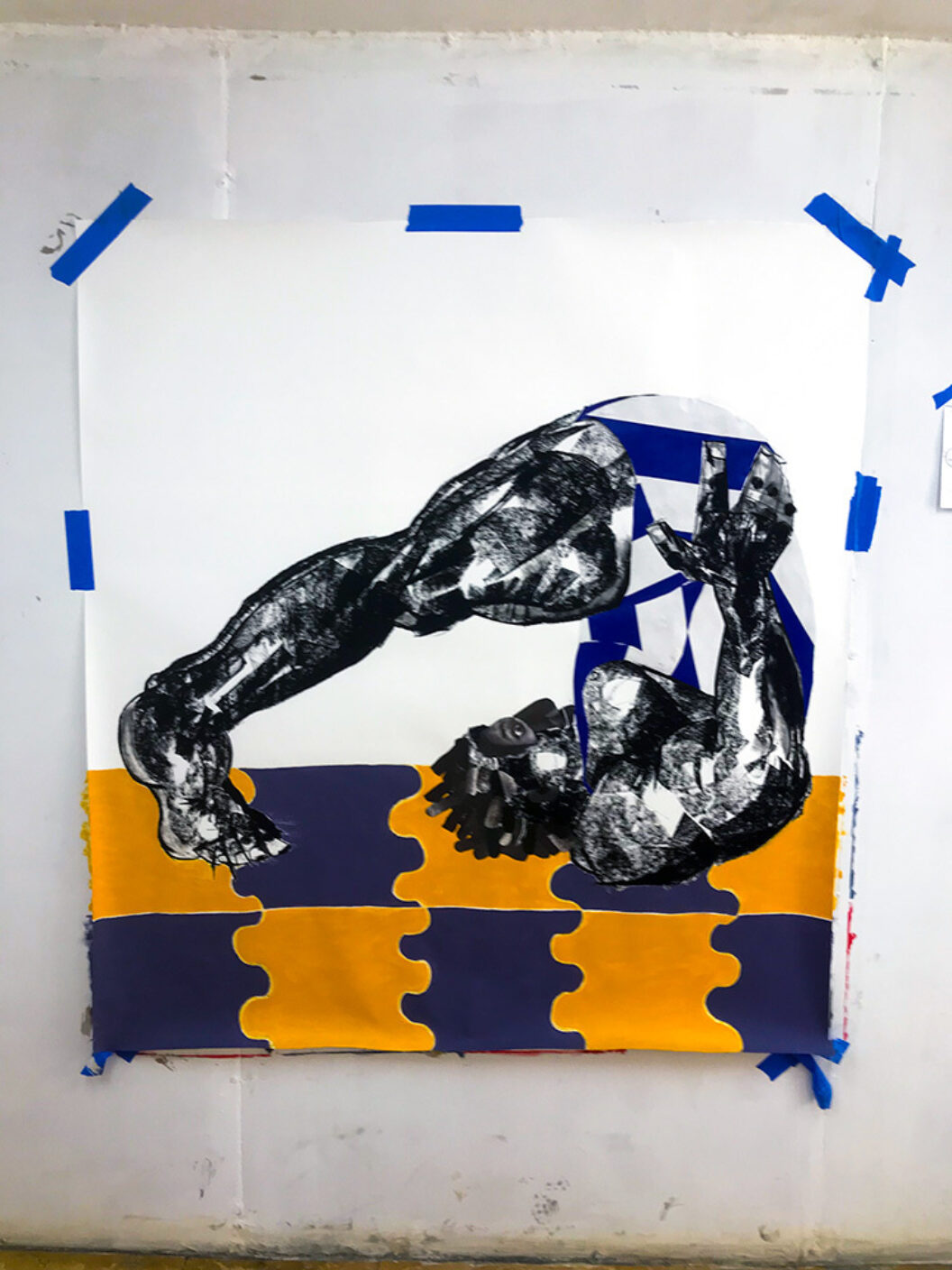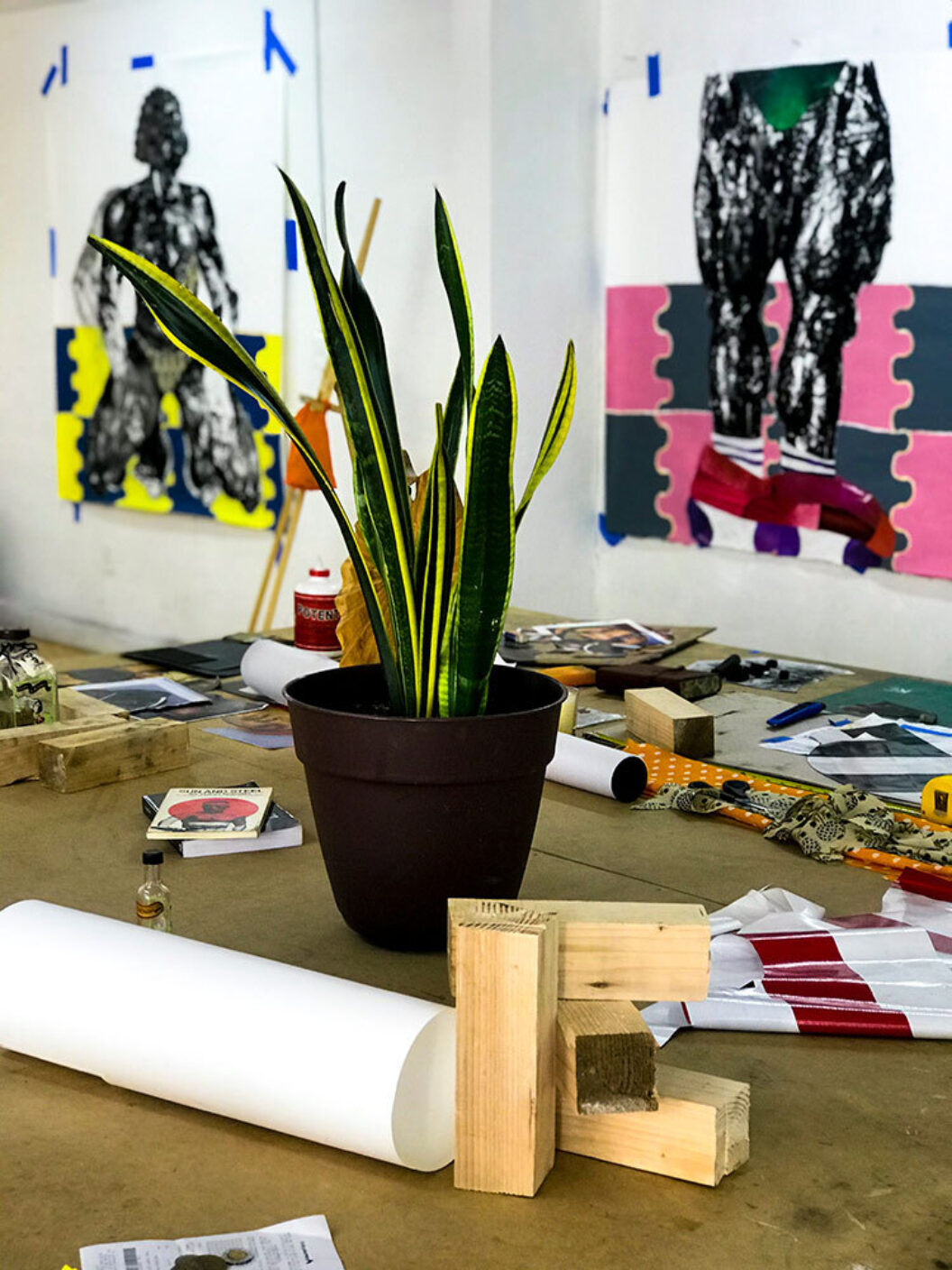 The works hanging in the studio were being readied for his show at Mariane Ibrahim in Chicago, which opened in July after being postponed for several months. Like much of his work, themes around sexuality and gender are at the fore. Jiménez, who identifies as a Black, bisexual person, is interested in exploring his queerness through collage. Informed by concepts of athleticism and masculinity, part of this process involves going to the gym, working out, and thinking about the body as locus for queer expression. Queer interactions that happen there are a part of this body of work. Jiménez described the gym to me as a place "to explore my own queer imagination." The work brings viewers into that space, transported into a world of Jiminéz's making.
Clotilde Jiménez: THE CONTEST is on view at Mariane Ibrahim in Chicago through August 22.
Terence Trouillot is a writer and editor living in Brooklyn. He is a contributing editor for BOMB and currently an associate editor at SNAP Editions.