Studio Visit: Bjorn Copeland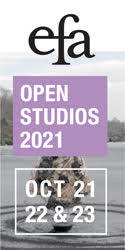 Watch a BOMB Extra Video with artist Bjorn Copeland, whose band Black Dice has a new album, Mr. Impossible, out now.
Interview: Richard J. Goldstein
Camera: Lauren Bakst and Clinton Krute
Sound: Luke Degnan
Edit: Luke Degnan and Clinton Krute
Originally published in
Featuring interviews with Jimmie Durham, John Miller, Suzanne McClelland and Barry Schwabsky, Paul La Farge and Peter Orner, Yang Fudong, and Radiohole.