Studio Visit: Bean Gilsdorf by Amelia Rina
Gorgeous and gaudy portraits of US royalty.

Discover MFA Programs in Art and Writing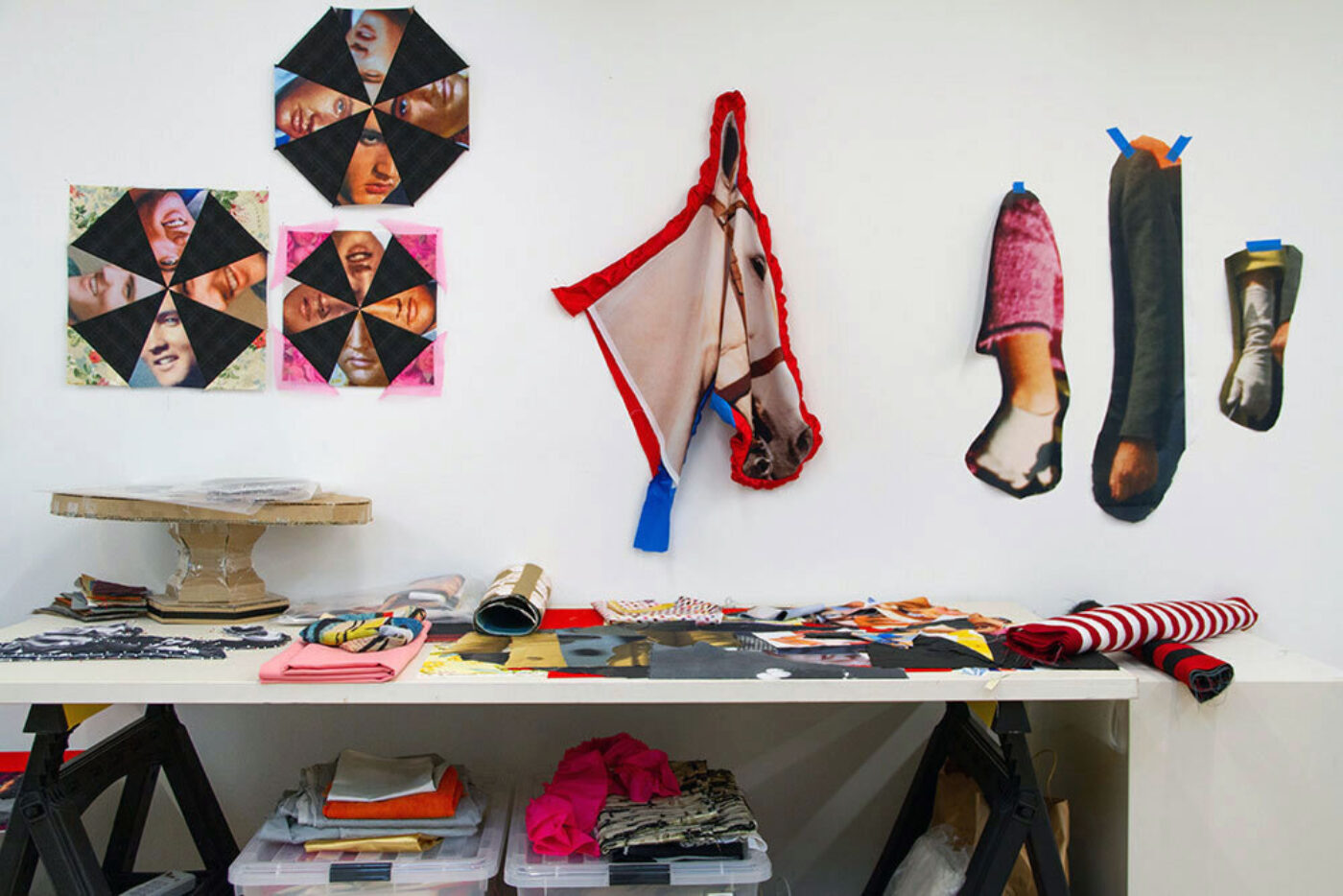 It's been a year of systematic and systemic uncertainty. I've lost all intuition for what day of the week it is, and I find myself feeling suspicious of easy moments. Art has always been a refuge for me, but now, during the pandemic, in-person experiences are a rarity. That interaction is what I miss most, which made my visit to Bean Gilsdorf's studio in northeast Portland, Oregon, all the more jubilant.
Most art not explicitly intended to be viewed online loses much of its personality. Before this meeting, I had never encountered Gilsdorf's sculptural textile works in person. Like the way a photograph of Elvis Presley performing pales in comparison to experiencing the man himself, digital images of Gilsdorf's work have nothing on the original.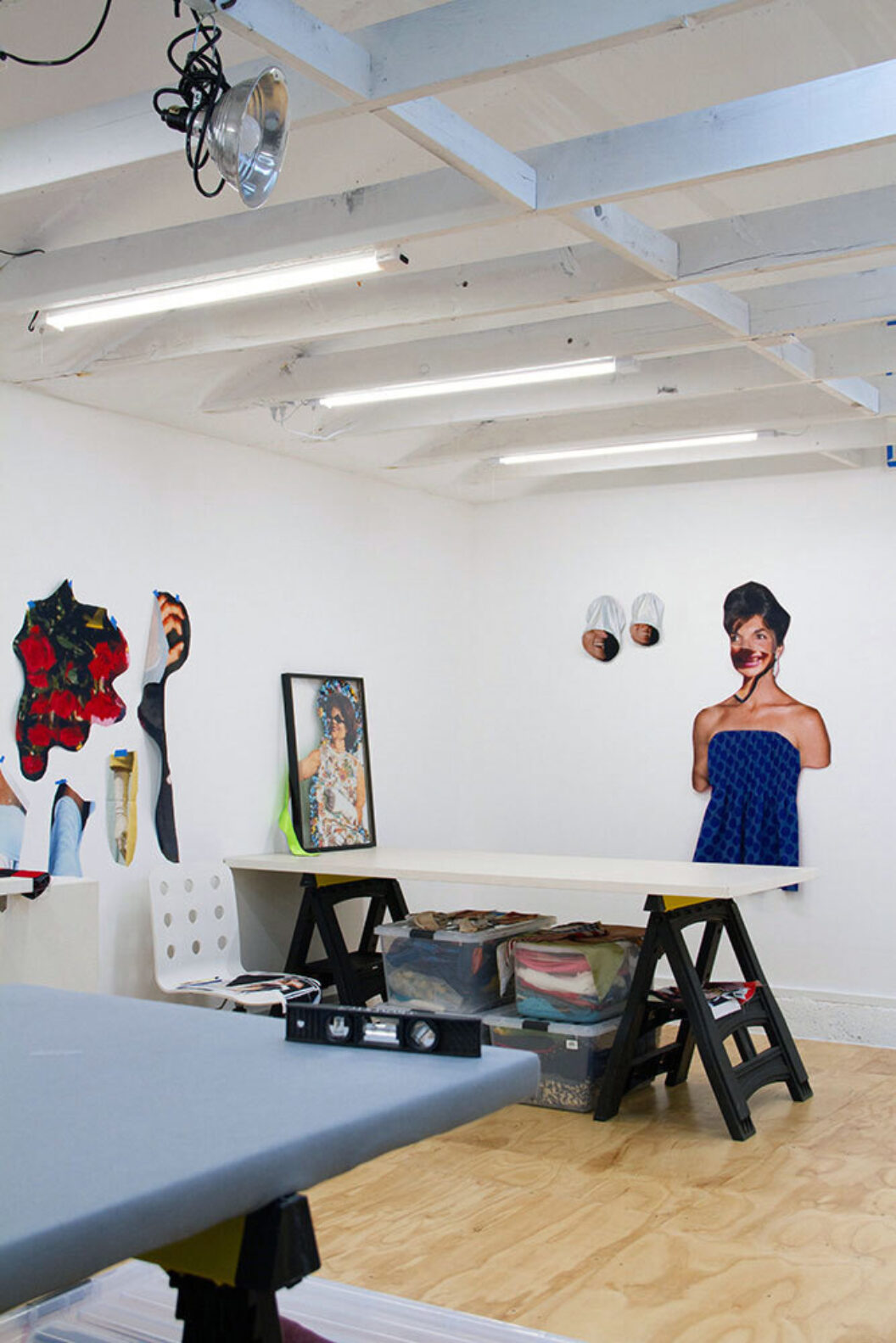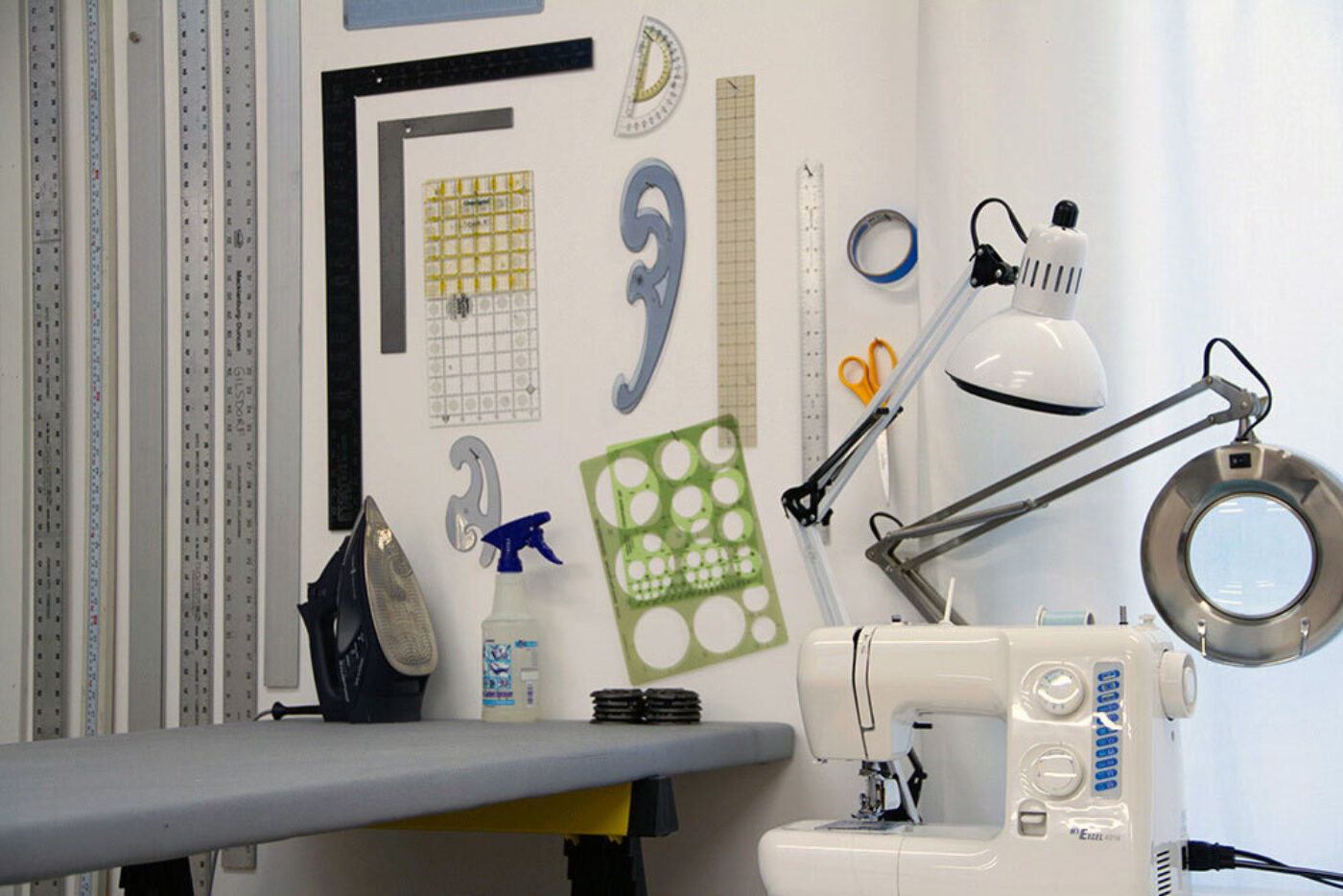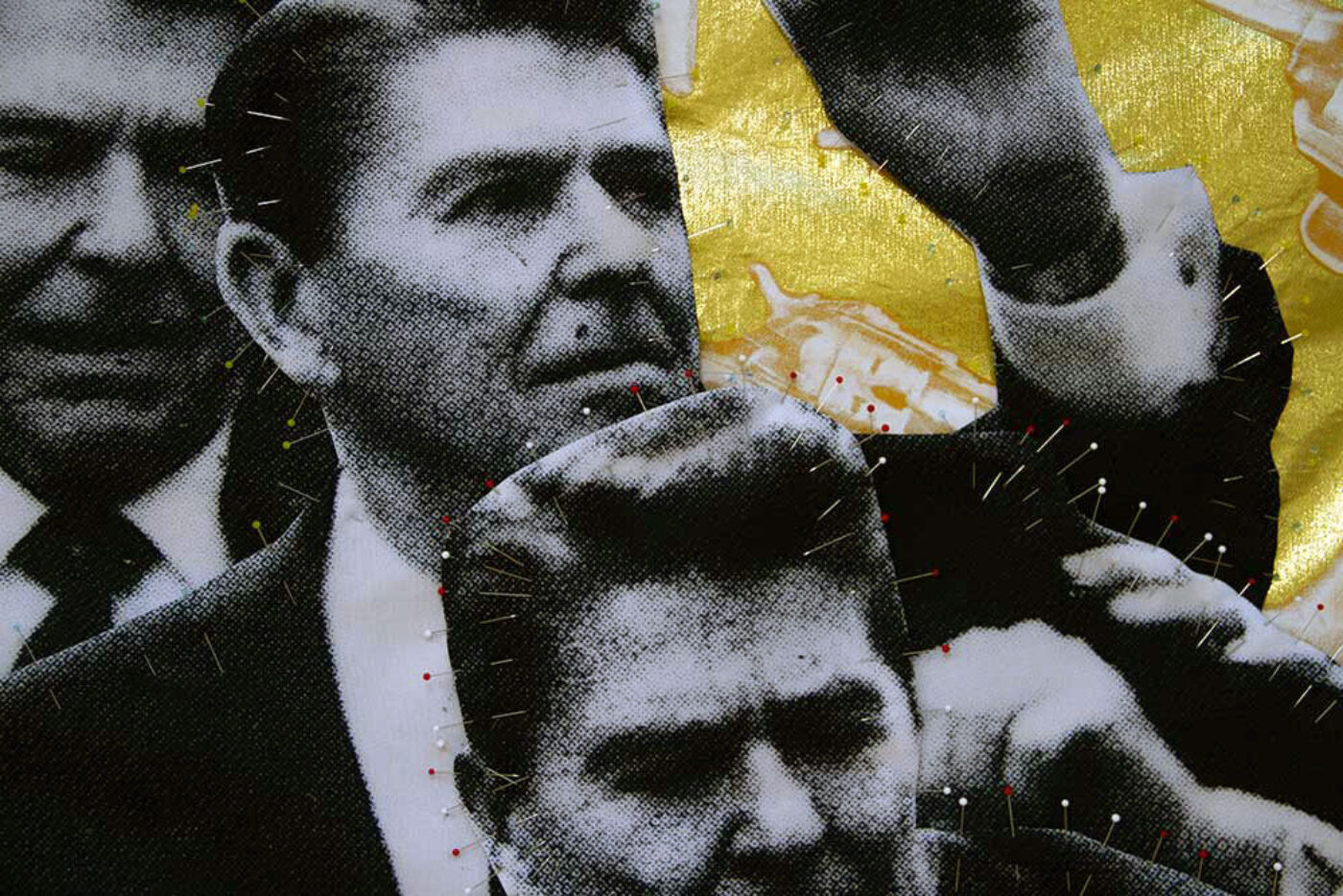 In Gilsdorf's studio—a bright and tidy converted garage behind her house—completed and in-progress sculptures hang around the white walls like a bizarre party. Pieces of Jackie Onassis, Richard Nixon, Bill Clinton, Hillary Clinton, Elvis, and other members of US royalty collage with gorgeous and gaudy textiles. Gilsdorf acts as a more skilled, less sinister Dr. Frankenstein, stitching together photographs printed on fabric with some mischievous creative license. In one oversized portrait of Jackie O, the former first lady's smile has been replaced with another, lower-resolution image of her face. In a life-sized portrait of Elvis titled Tupelo Boy (2020), Gilsdorf stacks three images to make his full face. Both are uncannily recognizable yet obliviously distorted, and both showcase Gilsdorf's keen ability to harness a lighthearted uncertainty.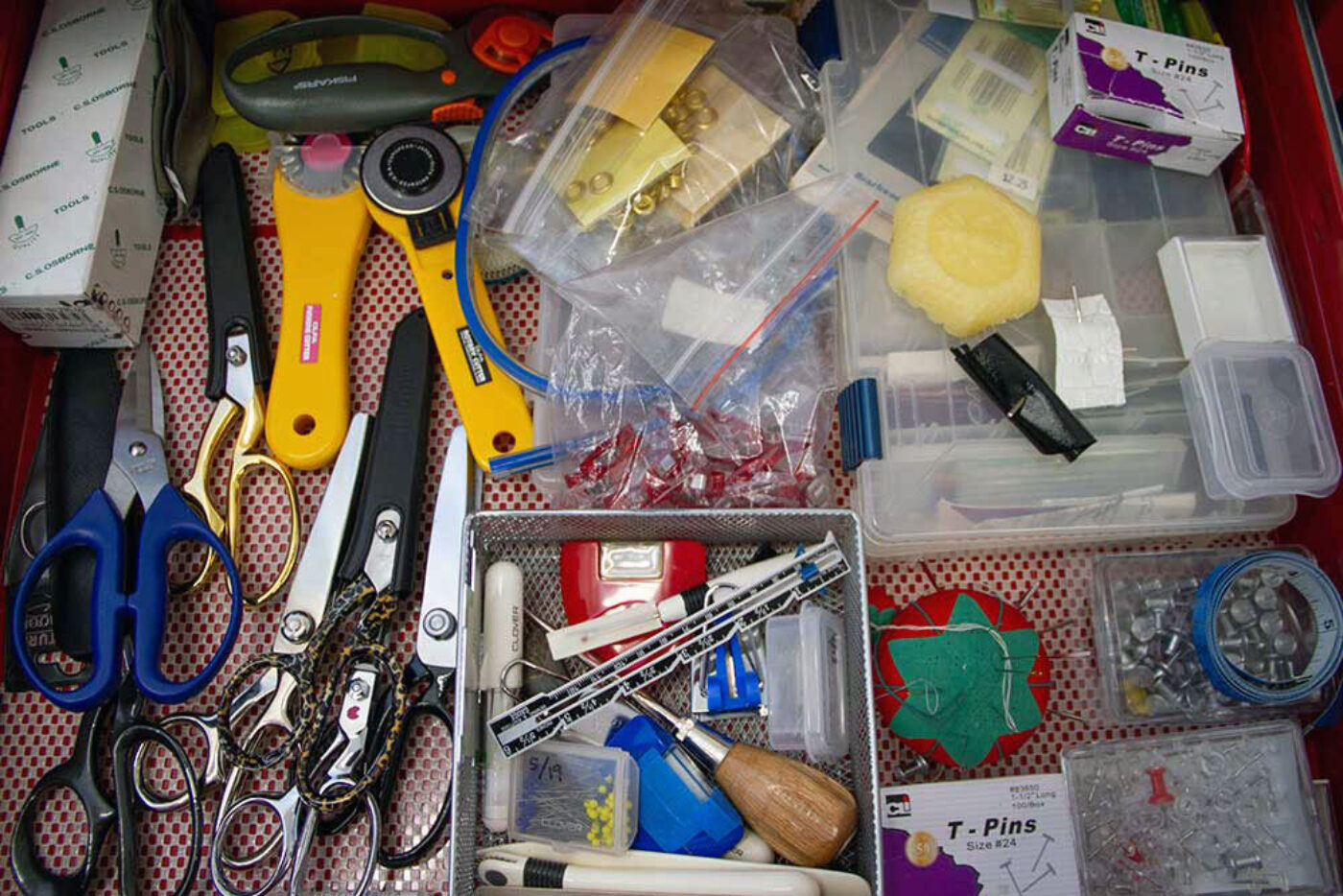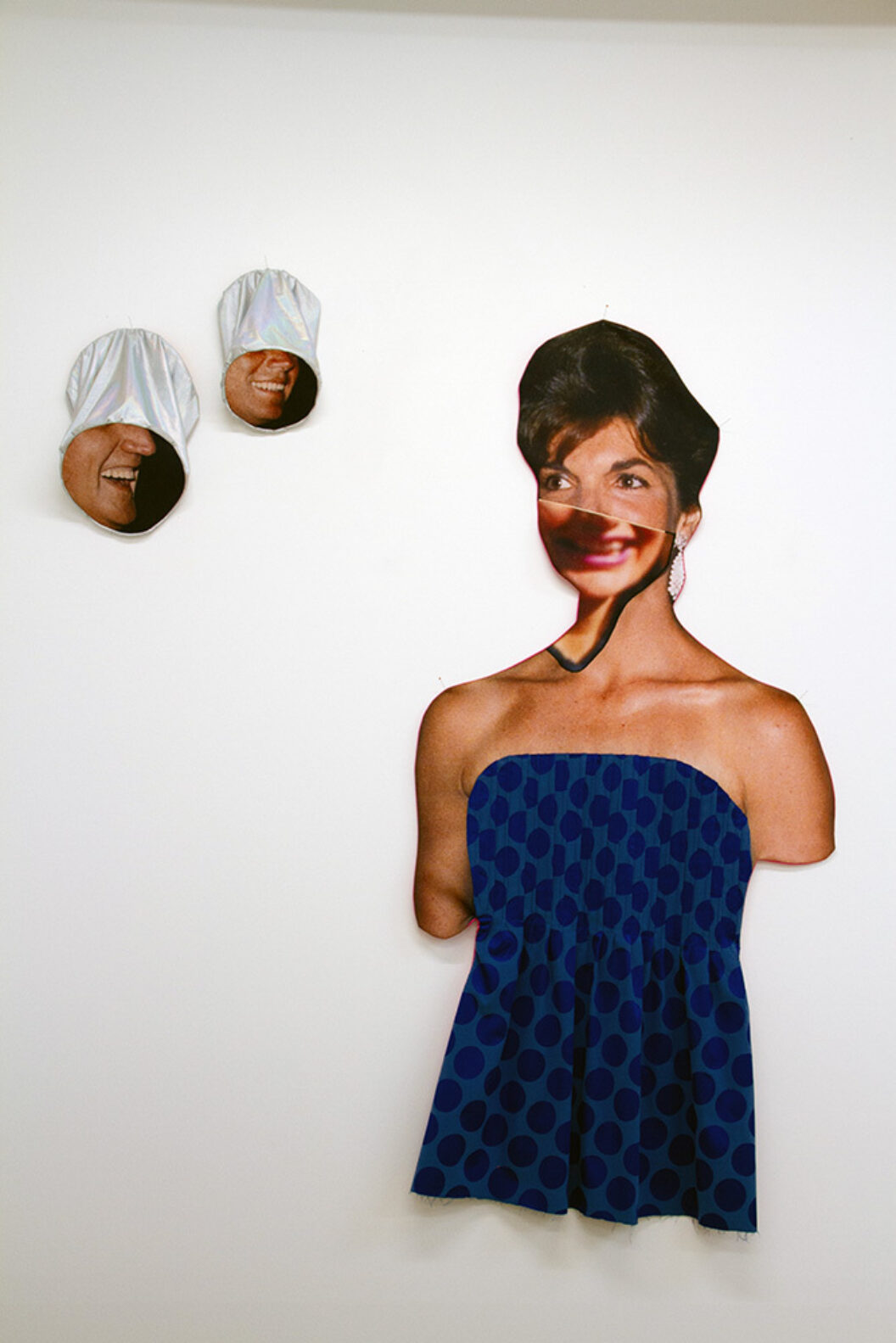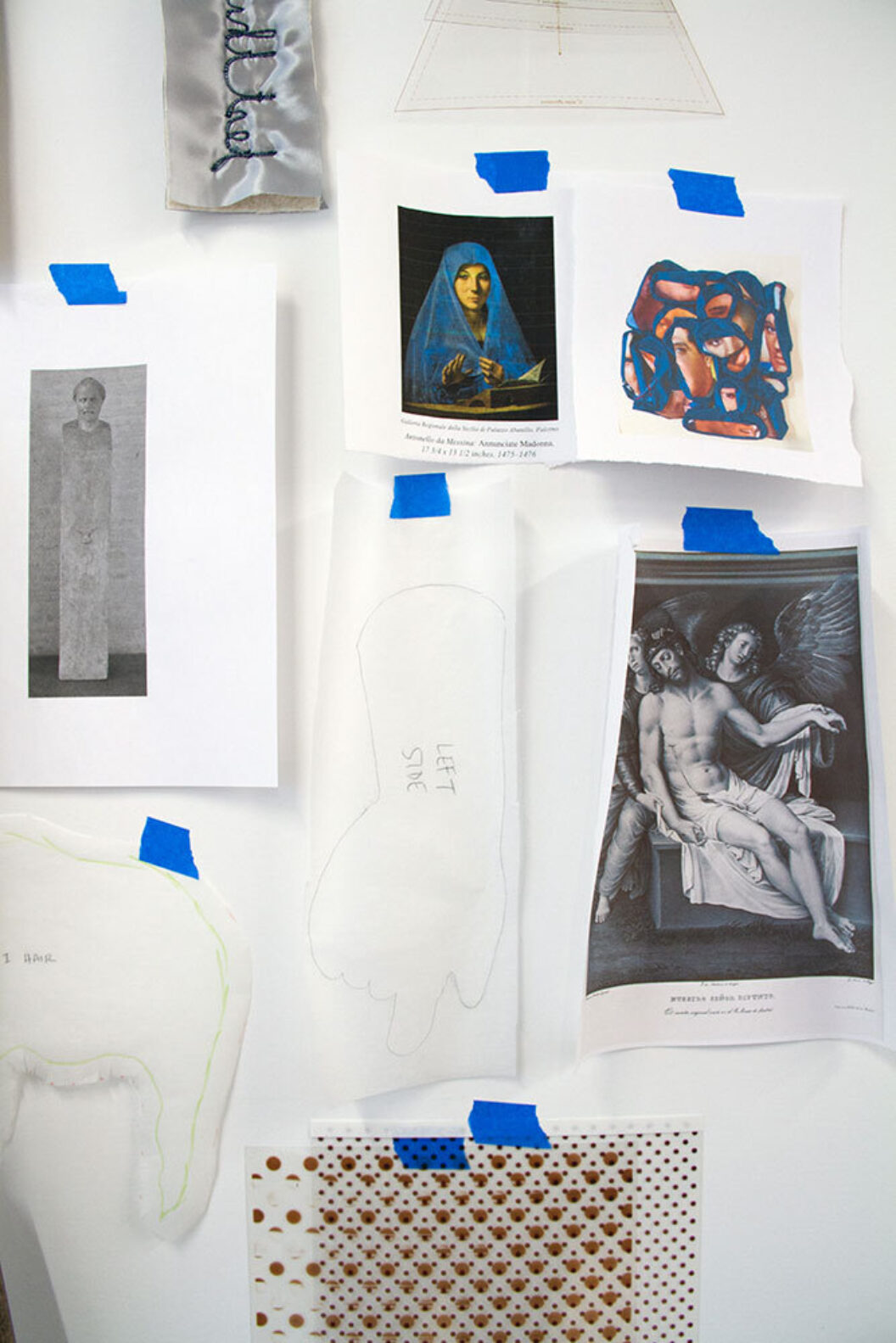 Tupelo Boy particularly rewards in-person viewing to experience its full dimensionality. Gilsdorf constructed the bust like a slip cover, yet left it intentionally unstuffed. The limp form contorts Elvis's likeness but never loses its familiarity. Walking a semi-circle around the work, his face pinches, skews, and bulges like a 3D funhouse mirror. Gilsdorf emphasizes the theatrical nature of his identity through the fabrics that surround him. Elvis wears a shirt of crushed taupe velvet with black stripes and a ruffled pink, yellow, and cream flora trim. A different floral fabric layered with black fishnet provides the piece's side panels, and a red fabric peeks out from the back. Gilsdorf fluently represents the theatricality of US politics and media through her choice of materials. In American Pietà (2019), a dying John F. Kennedy flops over in his wife's arms, surrounded by gold lamé and a rich red fabric with black lace flowers. Subtle details like JFK's collar and tie demonstrate Gilsdorf's skill, which she says originates with her family history: she is a fourth-generation seamstress.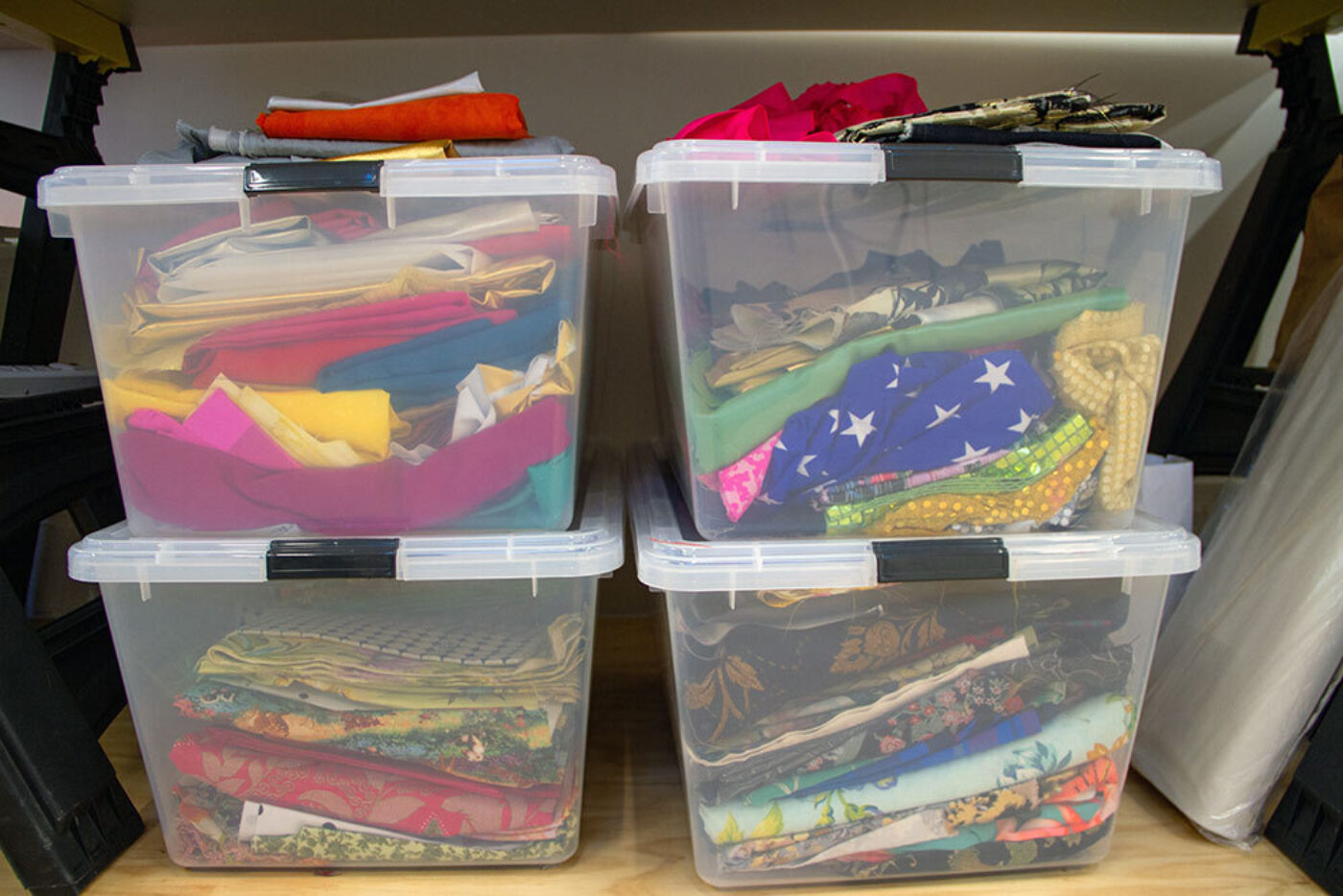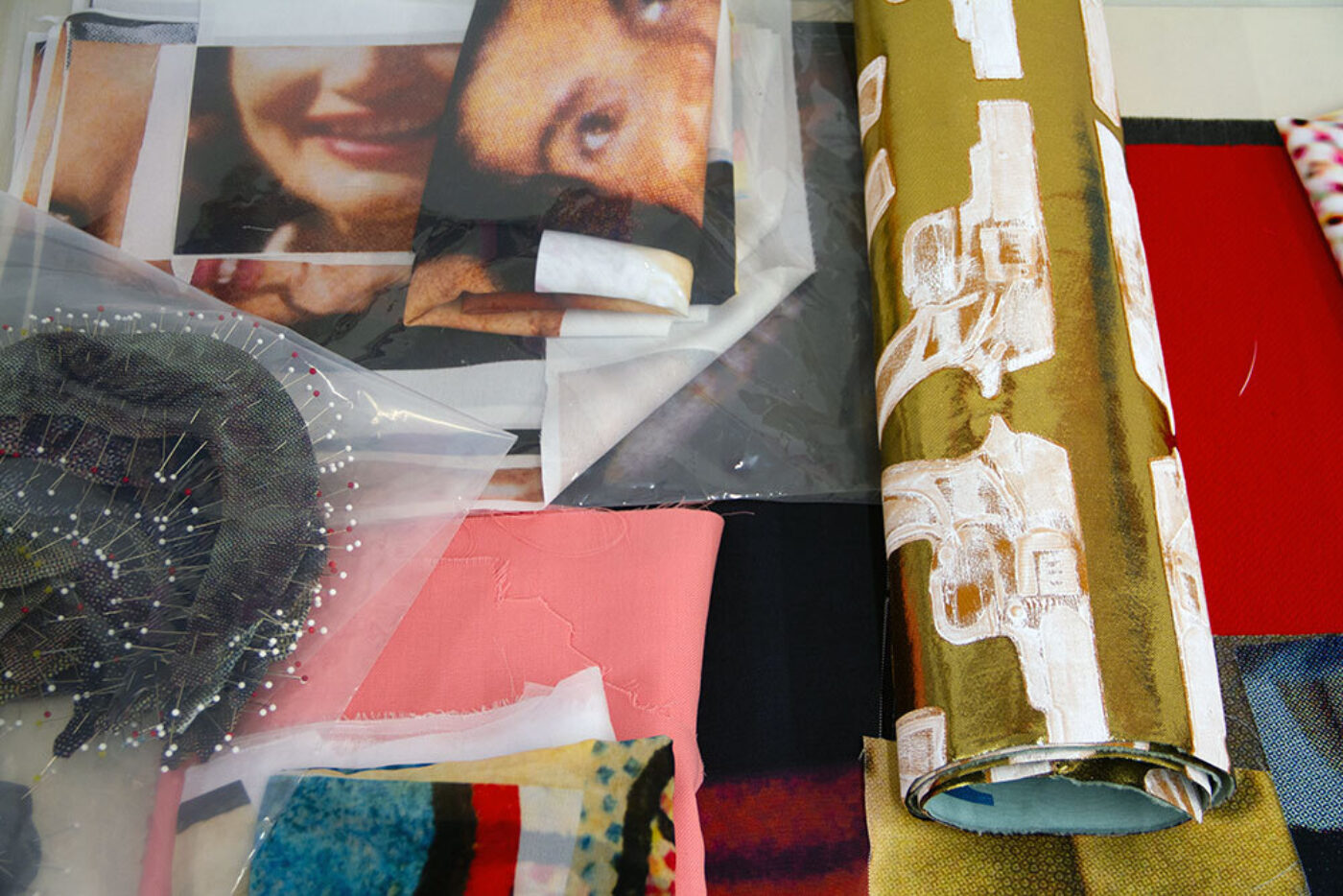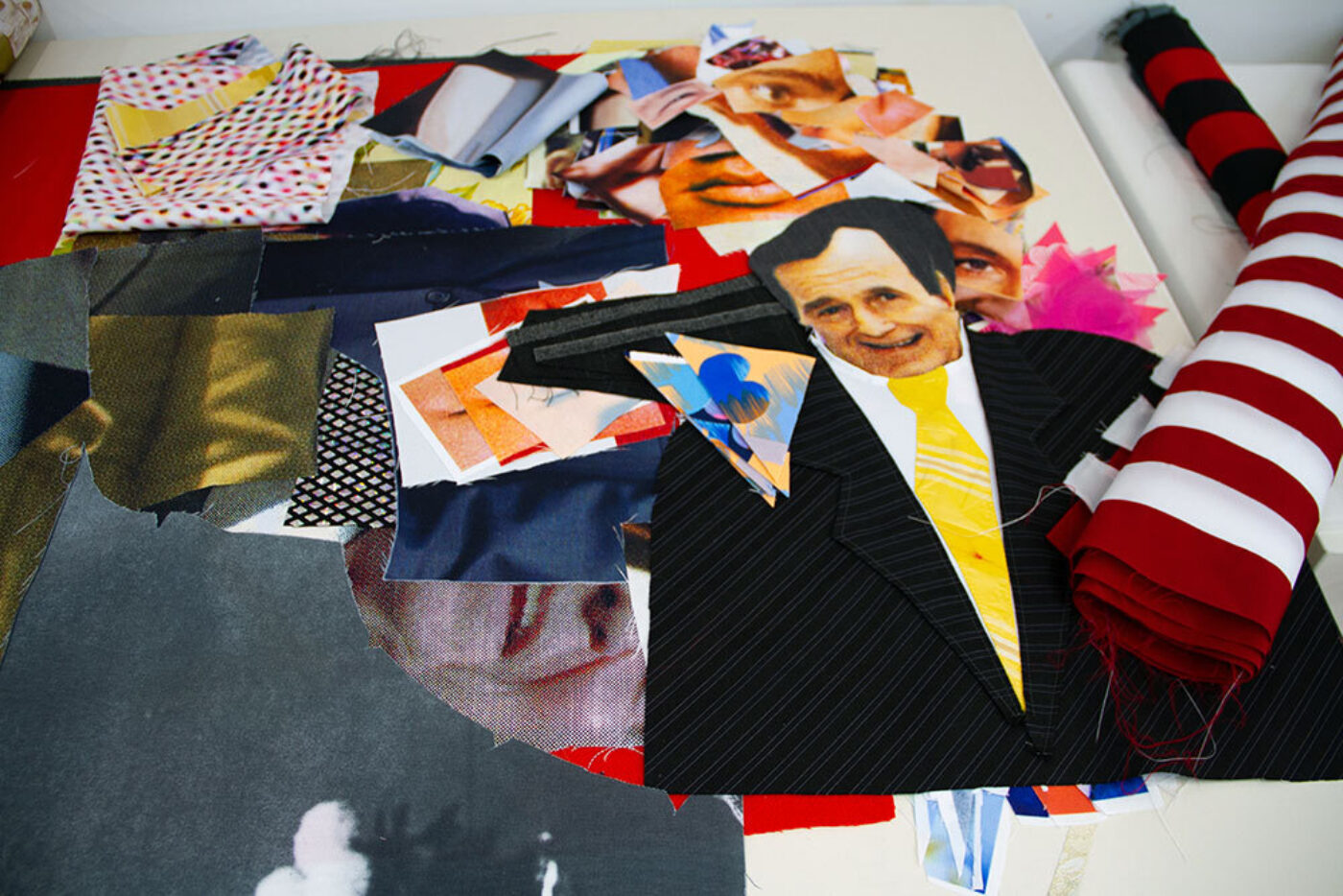 With stretched, flaccid, shinning, and intricately patterned portraits of celebrities, Gilsdorf reinvigorates uncertainty with some very welcome joy, but also remains self-aware. After a year of endless double takes and constantly questioning what I expect to be true, Gilsdorf provides a much needed dose of humor. Her work reminds me that social commentary can be both playful and critical.
Bean Gilsdorf's work can be seen in the group exhibition Born To Be Alive at Season in Seattle until December 31.
Amelia Rina is a writer and editor based in Portland, Oregon, on the unceded territories of the Clackamas and Cowlitz nations. She is the founder of Variable West.