Stormy Weather: on Andrew Durbin's MacArthur Park by Evan Moffitt
A globe-hopping novel ruminates on drift and disaster.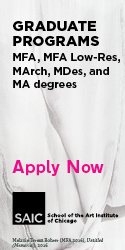 The last time I was in Los Angeles, it rained. Not a light drizzle, but great gusty torrents of seawater, lifted from the Pacific and dumped on streets that didn't know what hit them. Mid-City was intractable. Its cracked asphalt drowned in a river with no clear directional flow. At dinner a few days later, talk was all about "disaster." Hyperbole is the mode of Hollywood, but it seemed ironic that such dry land suddenly received too much water to swallow. Perhaps it was fate: always more (or less) than we bargained for.
Andrew Durbin's debut novel MacArthur Park (Nightboat) begins in the midst of a storm. It's one few can forget: "Where were you during Sandy?" When the 2012 hurricane hits New York City, the narrator, Nick Fowler, is holed up in a friend's West Village apartment, without power and unwisely stocked with canned beans and tortillas. He ponders scenes of the submerged city from the apocalyptic film Day After Tomorrow as he watches downtown's shadows in the silence of a blackout: "Out the window, there was no evidence of distant fires against the darkened skyline of the Village, no scream of sirens, nor any telling signs of some enlarging crisis, though the uneasy, creeping sense of one lingered in the nippy air."
Although the storm leaves Nick dry and unscathed, its waves break through his emotional defenses. He weeps when he returns to Brooklyn, not because he is in pain, but because he knows that New York—and the world—will never be the same again. "I would suffer," Durbin writes, "and make of my suffering a performance that somehow managed to ignore both the fact that I was unharmed and that the consequences of this new world with its new climate extended far more dangerously beyond the city." Nick's anxiety about Sandy's implications isn't far from what many felt when the dust settled after 9/11. Where were you when you realized the world was drowning?
Durbin's characters are archetypal urban millennials. They work coffee-shop jobs while they peddle their chapbooks. They live in Bed-Stuy and call their parents when they can't meet their rent. Terrified of a future that's far from clear, they decide to dance out the storm, to take ecstasy and fuck–to imagine that, for the meantime at least, everything will be OK. Their frustrations extrapolate our collective failure to forecast in an increasingly volatile age, when nature and politics lash out unexpectedly and with extreme violence. The novel's chaotic sense of drift is an honest portrait of a generation loosed from its existential moorings.
After the storm, Nick takes the first of what will be many trips, to Miami—an ironic escape from the flooded streets of Manhattan. As he drinks the warm fall night away in a borrowed swimming pool, Nick realizes he's made a mistake: the whole state of Florida is hovering on the brink of ecological disaster. Its sea-level elevation and bedrock of holey oolite sits defenseless against the rising ocean tides. Here Durbin employs the same cut-up technique as his 2009 book, Mature Themes, smoothly segueing to the omniscient, fact-packed prose of a critical essayist. The subtext, it seems, is that Florida's porosity is a geological metaphor for another kind of leakage—what Joan Didion once called "social hemorrhaging." Nick's fear that he may soon no longer recognize the world parallels his inability to recognize his place in it.
Beyond its bristling first chapter, the plot of MacArthur Park is as listless as summer rain. Eventually Nick goes to Los Angeles, where he travels with his coddled boyfriend Simon to write a profile on the Tom of Finland Foundation for a New York art magazine. Housed in a sprawling Echo Park Craftsman that once belonged to Tom, née Tuoko Laaksonen—the "daddy" of gay erotic art—the Foundation houses Tom's archive, a library of erotic literature, and loads of "outsider" art: its tables and shelves are packed with phalluses, and its lush, terraced hillside is dotted with sex toys and urinal fountains. Nick wonders if the Foundation might be a cult; later, over a burrito dinner with the artist Richard Hawkins, he chews on stories about the cultish cliques of 1990s L.A. artists. Durbin pivots back and forth between his narrator's ambling tour and an historical look at real groups of Southern California fanatics: William Money, Aimee Semple MacPherson, Aleister Crowley—the City of Quartz has no shortage of crackpot preachers. But they all lead him nowhere (or leave him literally stranded on an empty stretch of Glendale Boulevard).
As it turns out, the novel isn't named for the lake in the shadow of downtown Los Angeles, but for Donna Summer's eponymous 1978 song, with its refrain:
MacArthur Park is melting in the dark
All the sweet green icing, flowing down
Someone left the cake out in the rain
I don't think that I can take it
'Cause it took so long to bake it
And I'll never have that recipe again.
MacArthur Park in '78 was not a place a disco diva would go unless she had something to buy. Durbin doesn't pay this much mind: he's fixated on the absurd nature of the tragedy and its Auden-esque image of green icing, dripping like teary mascara. Perhaps Donna's sugary loss is like the ruin of a romance: all the sweetness run dry, leaving nothing but soggy crumbs. Nick treats Simon with disinterest, because he is a cipher—but he blames fate for his own cruelty, as if the rain was responsible for the cake.
I know Andrew Durbin, and I grew up in Los Angeles. When I saw his novel's title, I balked: what could this New Yorker have to say about my hometown? What disdain or fetish had he indulged? In the end, Nick wastes his time in L.A., failing to write about a city he finds as maddening as its prophets. He clings to an idea whose edges–like those of the city—are impossible to trace. The middle section of the novel can seem like a separate book at times, but it is also the story's anxious driver: a meta-narrative about the obsessions of a writer and the recurring frustrations of his craft. Durbin reveals the nature of that process through the words of his proxy:
I was jealous [of Julia], since, in my writing, the slippery subject often got away from me, became swamped with concerns of the contemporary, and slipped out of sight, into my own spiraling digressions. My own work was about the circles I ran around whatever it was–California, for example–that I wanted to write about.
Those circles, like a literary Doppler effect, never fully pin down their subjects; Durbin is precise in his circumlocution. As Nick's relationship with Simon dissipates, he travels to London and Vienna in search of something he cannot name—though his inner dialogue brings me back to L.A., with its promise of ideological abandonment. L.A. has always reflected the fears and fantasies of the people who move there, and on past drives into the Hollywood Hills I've looked down at the sparkling plains of the city and imagined them to be a mirror. Submerged in water, they would be.
Evan Moffitt is a writer and critic based in New York. He is the assistant editor of frieze.