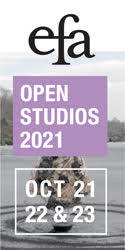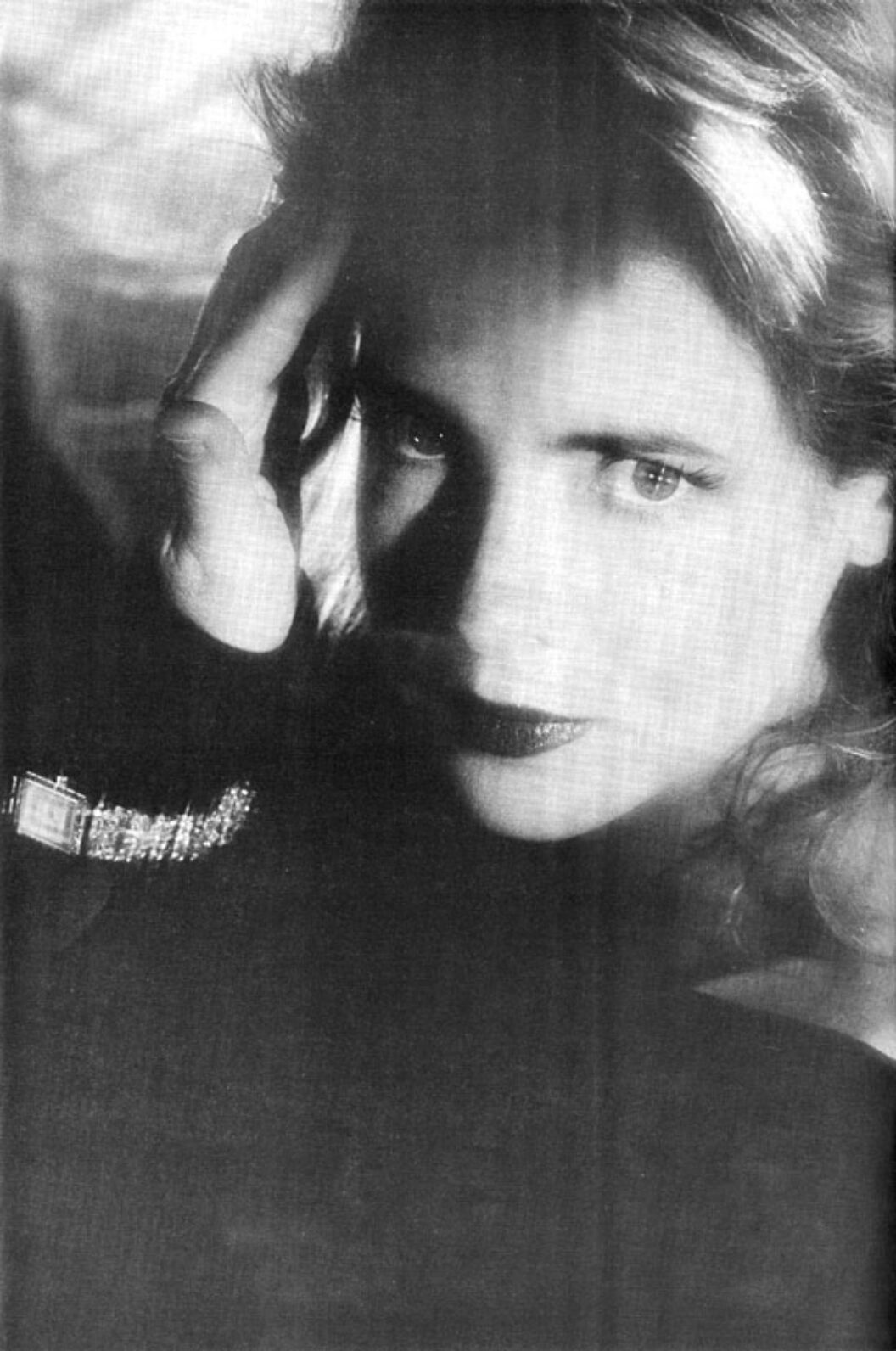 Her high-profile debut in Mike Nichols's The Fortune with Jack Nicholson and Warren Beatty was followed by the megahit, Grease. But then three movies in a row and her sitcom, The Stockard Channing Show made no money so that "after being the hottest thing in town, I suddenly could not get a meeting." A "pariah," Channing reassessed her personal and professional life, and moved from LA back to her home town of New York where she established herself as one of our finest stage actresses by winning the 1985 Tony Award for her performance in A Day in the Death of Joe Egg. Other stage roles included The Golden Ageby A. R. Gurney, The Lady and the Clarinet by Michael Cristofer, The Rink by Terence McNally, and John Guare's The House of Blue Leaves. Forgiven by television, she became the star of a number of quality television movies such as Not My Kid, The Girl Most Likely To, and Echoes in the Darkness. Her performance at the Manhattan Theatre Club in Alan Ayckbourn's Woman in Mind as a drab English housewife whose fantasy life propels her into madness garnered a 1988 Drama Desk Award.
In a recent HBO film, Tidy Endings, Channing portrays Marion, the ex-wife of a man who dies of AIDS opposite the author of the piece, Harvey Fierstein, who plays the man's lover. The two characters meet to divide the belongings and the memories. Boys, a film directed by Lee Grant, is to be released this fall.
Craig Gholson Do you have any idea what you're doing? (laughter) What I mean is, do you have an agenda?
Stockard Channing No. Last night I was talking to a good friend of mine, an actor who I had just seen in a play. We were out afterwards talking about just this. We're both educated, verbal people who like to read and talk and listen. But we can't use any scraps of our strategic intelligence because it really doesn't apply to being an actor. It's either that you are a certain small element of the profession which involves big business, massive amounts of money and the heavy wielding of power—or else you are on a level like ours which totally puzzles and perplexes us because in trying to learn from your mistakes and your successes, you find that knowledge is specious. In both of our cases, it's not that our own work has been hugely fluctuating, but the pieces that you're involved in usually fluctuate with financial success or with critical success. And so you can't have an agenda. I think when you first start out, you have an agenda just to get to this weird place that I am now in. But once you're in that place, it's an existential dream or nightmare depending on how you look at it. Sometimes it drives me nuts and other times I enjoy it and most of the time I just say, "Whoa, what's the alternative?"
CG What's Boys, the film you've completed by Lee Grant about?
SC It's a low budget, independent film, very much of an ensemble piece. It's about three brothers—Dermot Mulroney, Tim Quill and Sean Astin—in a small town in America that's going through the adjustment of urbanization. Each of the three boys has their own story and their mother is played by Melinda Dillon. I play the local real estate agent and lover of the oldest boy. She runs for mayor and surprisingly wins and finds herself dumping him. That's his rite of passage.
CG You've worked with a number of directors who are female—Claudia Weil, Lynne Meadow, Lee Grant. This is a very uncorrect question—Do you think there is a difference?
SC No. It would be hard to answer the question because I don't think of things that way. I don't see a difference unless there is a difference being made one way or the other because of their attachment to myths or delusions of their gender—male or female. So usually the gender of someone you're working with disappears.
CG I bring it up because I've heard other actors talk before, not in a sexist way, but they thought there was a difference in the way a female would shoot a love scene as opposed to the way a male would.
SC I don't know. I have a very strange little love scene which I don't know how to describe because it …
CG Takes place on the kitchen floor.
SC Then you know about it. One might have expected that Lee would have stepped back from it a bit, but she didn't at all. It doesn't involve any nudity, and it's very funny because of that. Lee has a certain delicacy about her person combined with a crack, zeroed-in intelligence. What she doesn't have is a certain kind of sentimentality or pussy-footing around which might conditionally be associated with females. Nor a kind of romanticism that's belied by her look. So I couldn't say. I think it's really a question of personality and not sexuality.
CG One interesting aspect of your career is that you work consistently in all three mediums—theatre, film and television—and turn in consistently fine performances in each one of those mediums. In terms of casting however, theatre seems to offer the broadest range for you—from Bunny Flingus, the platinum blond floozy in House of Blue Leaves, to Susan, the dowdy English housewife in Woman in Mind.
SC Well, I don't work that much in films because I'm a strange age. It's a cliché, but it's true—in America there's a paucity of films made using adult human beings. The pickings are slim. There's a whole lot of us out there trying to catch the fish. It's like a horrible pit of seals going, "Ack! Ack!" And anybody who tells you different is lying. The most self-determining, however, is definitely the stage. Film is much more baroque, complicated. I don't think of myself as pigeon-holed so much in film, I just feel frustration. Some of the films I do have been films for television. So I don't differentiate that much between the two mediums. Like working on Tidy Endings for television versus working on Heartburn in film. Yes, it's different because of the people involved, but the caliber of people is very similar. Gavin Millar, the director of Tidy Endings, I consider an amazing man to work with. But in all mediums, there will be limitations in terms of the scope of the part.
CG Yes, you generally get the girlfriend role, the woman on the side.
SC Yes, that's happened over the past few years and I'm not particularly crazy about it. But every now and then we do them to pay the bills and we do them to work with people.
CG The calibre of the people that you have worked with has really been extraordinary. Mike Nichols, Jack Nicholson, Meryl Streep, A. R. Gurney, Warren Beatty, Michael Cristofer, Kate Nelligan, it goes on and on. However, it doesn't always end up being those people's best-realized works. Some of the projects, The Men's Club in particular, seemed to be a number of very talented people—Harvey Keitel, Roy Scheider, Ann Wedgeworth—working in something that ended up being offensive. How does that happen?
SC I have no idea.
CG Because nobody acts poorly in that film, it's just the nature of the film.
SC Yeah, that was a weird one to do. I don't know. Again, you say you think that all these things will work out better than they do. But that's not really the question to ask me. Ask them. It's their biography, not mine.
CG What do you think is the most fully-realized character that you've done?
SC I have no idea. I don't usually see them anyway. I certainly don't see anything I do on stage.
CG Susan in Woman in Mind, possibly?
SC I didn't see it. I don't know. I really don't know.
CG And you can't tell?
SC Well, you like to think that they're all fully realized because what you're doing is different from what anyone else is seeing. You do a character but how much of it is on film, or how much of it is seen by an audience, is really up to the director, the piece, or the audience. And so, I just do these people. And flesh them out. I think anything else is not my job. There's a certain amount of technical expertise you have to have—the camera, you have to find your mark and know where the light is—that part of your job is artificial. But beyond that, I just try to do these people as much as I can with the information given me and what my imagination does when I'm doing them. I'll never realize just how much is noticed and how much is perceived by the audience or by the director/camera.
CG What's your process like? Do you get an image for that character? In Woman in Mind, the character Susan is losing her mind. How did you approach that?
SC With that character, the initial focus had a lot to do with her voice. It really had nothing to do with her emotional state of mind. It is a very specific kind of English social sphere this woman lives in. And when I started doing her, she came out much harsher and more lower class. Then I went through about a week of lightening the voice, making it higher in pitch.
Later, when we were doing Tidy Endings, Gavin came and he didn't know I had gone through all this rigamarole and he said to me, "You captured the voice of the suburban London housewife." I was so grateful. It was the highest compliment anyone could give me. It was miraculous because that's what I wanted to do and I knew that was the key, but I really didn't know if I was doing it right. And that—voice—supposedly has nothing to do with someone losing their mind. But to me, it did. That's what I had to find. In her case, a lot of Susan's fantasies were about imagining herself to be a different person, a different social type. In the play, she imagines herself to be a writer, but I, as an actor, imagined that as a writer she imagined she was Antonia Fraser. That was her fantasy of the mind—that she was beautiful and elegant and had beautiful children and lived in this beautiful house in the country and everything was la-di-da. But, in fact, she had this sludgy, immensely drab existence.
CG It sounds like a very dreary and painful psychology to explore.
SC Rehearsal was just drill. I don't like sitting around talking a lot, but it's very hard to rehearse when you don't know where you are. You just have to not talk about it and keep doing it. I allowed myself the luxury of being just so discouraged. I'd just show up in the morning and desperately try to learn those lines. It was just miserable, and I'm sure everybody else was very worried about what I was going to do. For weeks I really didn't know what I was doing. I didn't make any choices and it was a real lesson to me that if you have the time, don't do that. But I had to wait for material to come in. I can't explain it, but the material happens even in dreams and stuff. Frankly, when I was first in performance, I was whistling in the dark. I don't know how far into the run it was, maybe in preview or maybe even after we officially opened, that it occurred to me why she went crazy. It occurred—it happened to me. Mind you, this is after the reviews were all in, that I was kind of faking it. I knew the state that she was in when she was nuts, and she was in the dark in the rain. I knew that. But I said, 'Gee, there's a piece missing here, what is it?' And one night I was downstage right, the scene with the son was over, and the fantasy husband, Andy, came up behind me. And, I felt this thing burgeoning and building in her. It was this sexual thing she gave herself. She's trying to make the fantasy work again, not unlike guys who go into the bathroom with "dirty" books and jerk off or something. It was like that thing of, it's got to work, this has got to work, please take me away. And with that, I realized why she was fantasizing. She realized she couldn't blame anybody else. That she had ruined her life. And that realization was when I was able to do it completely. Because I think we all know that feeling. We have a fantasy of our own lives as we move through them, and it happens. We have a friend who doesn't think of us the way we think of ourselves or would like to be thought of, we don't get a job, we … whatever. That whole vision of ourselves is shattered. In her case, it was the only game in town because of her isolation. She has no skills, she has no education, she has no networking. This is a woman living in a suburban garden in Thatcher's England. That's why it was very, very important not to sentimentalize the voice into something out of Agatha Christie. She looked at this life and she said, "It was me. It wasn't my husband. It was me who made the fantasies about if only my husband were different, if only my children were different, then it would be okay." And once she had that knowledge, she couldn't deny it. And that's why the fantasies attacked. That line—the action which is almost the plot of the play—only became clear very late. It was very scary. It was like waiting for the cavalry to come. In that particular piece, that's what happened. I'm rambling, but if you're interested in the process that's really what it is. And anything else I would say would be trash. I would be making it a lot less specific than it was. You do other people and they come to you right away. It really was a very indirect process. It wasn't that I would go home and shake in my shoes all night.
CG Does doing a character like that bleed over into your life?
SC After doing Woman in Mind for three weeks, I found this strange change in my body. After a performance, my waist would get almost an inch wider. You think it would be the opposite, because it was a very grueling part. I would literally wear clothes with a belt on to counterstretch it like Yoga. Physical aspects were the only things that carried over because she's very uncomfortable in the play. Emotionally, no, because it was all there, it was all on stage, so it didn't bleed at all; but physically it did. It was very physically tiring and physically cramping. She was really weird.
CG That had never happened before?
SC Usually if you are dancing about for an hour and a half, it's like doing a workout. But with her it was so much about constriction because the contortions of her mind had gone into the body. I'm always curious, does the body know when one is acting? Does the body know that you haven't really lost your only child and seen it be murdered by Huns every night, eight times a week? Does the body know? I'm curious about that. That's what that particular work process was like. So I would work out and stretch myself out a lot because of that. I thought that was really interesting because I would wear a skirt like this and it would be tighter after the performance.
CG As if all those fantasies bloated you. I would imagine that by holding your body in a posture, you can create an emotion just as easily as an emotion can create a posture.
SC If you read Uta Hagen's book, Respect for Acting, she talks about that. When you get mad, you pound the table. But if you pound the table it can make you mad. The point is to get the performance, of course. Not to do it purely and all that. It's about pretending. I love that book. It's a great book.
CG Have you seen The Fortune lately? Has your perception of it changed?
SC No, it was wonderful. It's an amazing, amazing film. I think it's one of the great unsung films. I really loved that character. And that was a case where I waltzed in the door and opened my mouth and read these words cold and the voice came out and it matched. It was absolutely painless. It was like a soufflé. The best thing any one can do is to get a chance to sit down and read through an entire piece with people. Auditioning just sucks and there's no doubt about it. There's nothing like people sitting around a table when it's a play or movie and hearing it shot all the way through. Any kind of fragmentation progressively, geometrically limits the experience. Whenever you can, get the experience of the whole in your head. Once you've heard it, it's hard to unhear it. It does everybody very good stead because then also you're making the same movie. Otherwise, only the director has the movie in his head.
CG Do you still have to audition for roles?
SC It happens on occasion. Two things really. I like to audition because I want to see if I can do it. I want to hear myself do it. That's one case. If I don't think I can do it, if I'm really not sure, I'll audition so I can be comfortable. And the other will be if somebody really doesn't know or has a question. I would rather audition than take a meeting any day. I hate meetings. As a matter of fact, there was a project I really wanted to do, it was very, very extreme. I got hold of the script and I realized it was a character that was immensely far away from me in talking to me but I didn't care. I thought it was a really terrific script and the voices were very extreme, the crazy stuff, not so tidy. I walked in the door and said I want to read the whole thing, which I did, and they said it was great. It should have happened right then. That should have been it. However, with no mention to me, there was another lady who had been offered the part. They obviously had to read her. And she came in, I have on good authority, essentially in a mini skirt with no underwear.
CG Ah, the Talullah Bankhead reading.
SC Exactly. I was called in again because they wanted to see how one of the co-stars and I were together and he was late for the meeting. Now, I did not want to sit and chat with this director. I just wanted to do her. The guy was 20 minutes late and I was trying to stall because I didn't want to have a conversation. Sure enough, when it came down to it, they said, "Stockard is this fabulous actress. It'd be like making a concerto. In playing the part, you could ask her to do anything. But X is the part. X is a neurotic, hysterical crazy person." And I say, screw that guy for being 20 minutes late. My own personality seeped in. I sometimes feel in making movies they're denying the artifice of theatre. Our job is to create whole people. They think you have to be the person.
CG That's a very condescending attitude.
SC Very much so. I think of that one as the one that got away. I'm not sorry about reading the part, but the meeting … It's as though you have to write the script as well as act it.
CG I thought you were terrific as Marion in Tidy Endings.
SC I haven't seen it. We did a press thing on it in California last week. Harvey and I were at a podium and there was a woman of the press asking questions about if Harvey had trouble writing for women because she didn't feel my part was as fully realized as his. The whole point of that character was that Marion was not somebody who went into massive conversation.
CG She was more repressed. Dramatically, however, Arthur is so aggressive with her that you end up sympathizing much more with her.
SC Harvey says that that's his intention. He said Marion is the hero. You know more about his character than you do about hers, but to me that was the challenge. In her case, the most exciting thing that ever happened to her in life was meeting her ex-husband, Collin. He was the love of her life and there's a little moment, when she goes to the box of clothes and she smells …
CG The coat.
SC It was very important to me that that was in there. Hopefully you got the sense of this incredible pull.
CG That even though she's remarried and has a whole other life, she still has that desire.
SC I don't know if it works. You tell me.
CG It definitely does. The problem I had with the character of Marion was that Arthur goes after her so relentlessly, that I think any rational human being would have simply walked out.
SC But she doesn't give a shit about Arthur, really. She's what they used to call a "lady." That's the way she was raised. It's a point of honor never to catch them saying a negative word. Basically, she just wants to sign the papers and get out of there. But I think, because of her grief, she starts getting moved by his plight. What he says about her is quite true—she has a full life. She has a husband, a child, lots of things to do and I think she stays with Arthur because she's curious about what he's going through. There's a certain kind of apologia, some strange need to prove, to explain herself to him and to connect herself. Why do people stay in a room and have a conversation?
CG The character of Marion does seem underwritten in the number of words that you as an actress have at your access. It doesn't seem to me that it's underwritten in that she's not a full character. I thought you were brilliant in the reaction shots—where you conveyed confusion, grief, ambiguity, rage—without words.
SC Which happens in life. See, that's Gavin. The largest factor in my wanting to do Tidy Endings was Gavin's direction. Dreamchild is one of my favorite films. He detests excess of a certain nature and I think that made a huge difference in how Tidy Endings balanced out. I didn't have one extra line. It really is pretty much the same dialogue as the stage play, and so where there is a difference is in the reaction shots that a film can provide. On stage, you're getting a little shortchanged in relation to that. Heartburn, for example, was a perfect example of a film where you had a tremendous focus on the central characters and very few reaction shots. And I think it shortchanged the whole piece. If you look at the people that were involved in Heartburn, you can imagine what the dailies were like. It was ironic to me that there wasn't advantage taken of that kind of breadth. The advantage being that you can take a central event and cut away to three different people to get three different reactions.
CG To enrich it.
SC Exactly. I still think Heartburn has a lot to be said for it, but it's a real lesson in where you put the eye.
CG In 1981, after working in Los Angeles on your television series, you made a shift in your life, your priorities changed.
SC Definitely. Like most things in life, there was a certain synchronicity of elements, depths—synergy. It wasn't just one thing. I didn't like the way I was turning out and I realized I wasn't particularly happy and content in my work and I was taking it out on other people. I was making a lot of money but not doing work that I liked. I wasn't doing any film work that I liked and I'd do a play here when it fit in. I was in that place that I think you can get into in Los Angeles, in television especially, where they say, "Shut up, we'll pay you more money." I was making an obscene amount of money and I was miserable. I was cranky and spoiled and exhausted on top of it all. It was that thing of, when in doubt, do another job and get paid another hunk of money. I was married at the time to something that was turning into the classic horrible show business marriage. I came to New York to do a musical, They're Playing Our Song, for three months. The series got cancelled. My marriage was revolting. And I went off to Africa to make a film. There was an actor's strike and I was stuck in Africa for about four months. I came back and, I must say, you don't wake up and say, "Off with their heads," but it is an irresistible thing that happens. What I did was I left my marriage, I left California and I left my megapowerful agency at the time who didn't really want to talk to me anyway because I was the first failure they'd ever had. In the course of a year, it was zero-base budgeting to find out what's the minimum I could have and be happy. It was quite terrifying because I made all of $5000 that year. And given the laws in California, there was a very expensive divorce that really made you wonder how you'd been living your life up to then. People thought of me as the girl from Grease or the television show. I had this awful hole where I said, 'Am I ever going to work again? Am I really any good?' I didn't work for nine months and then Arvin Brown called me and asked me to do A Day in the Death of Joe Egg at Williamstown. That was seven years ago. That was greatly successful and then I did four shows in a row in New York—Joe Egg, The Lady and the Clarinet, The Golden Age, and The Rink. Someone said to me, "We were so amazed that you didn't just do your little New York thing and leave." I said, "Where was I supposed to go—the moon?" That was the change that happened.
CG Who's on your short list to work with?
SC I'd like to work with Bill Hurt again. We worked together in Gregory Nava's film, A Time of Destiny. I like Bill's intensity and his demandingness. The actor I most admire in films is Michael Caine. In terms of another generation, Jeff Bridges. He's just fantastic. They are mostly actors. There's not a whole lot of us females of a certain age knocking around.
One problem I have is that if you've only seen one or two things I've done you think that's all I can do. I say this and I'm blowing my own horn just a little. The second movie I ever made was Sweet Revenge directed by Jerry Shatzberg. They took it to the Cannes Film Festival and they all went crazy. I was supposed to win the Golden Doo-hickey. And I didn't and they practically said, "We won't pay your hotel bill." It was a real revolving-door experience. But I remember that they sent me a batch of French notices and this one critic had thought that Jerry had found me in the streets of Seattle and he said, "We will probably never see her again."
CG She'll go back to stealing cars.
SC It's the ultimate comment. He didn't think I was acting.  
Craig Gholson is a playwright and Associate Editor of BOMB. His play Buried Alive, is currently being performed in Ensemble Studio Theater's Octoberfest.
Originally published in
Stockard Channing, Frederic Tuten, Dorothea Rockburne, Shawn Slovo, Jeremy Gilbert-Rolfe & Stefanie Hermsdorf, Gary Stephan, Chris Menges, and Linda Mvusi.