Life and death juxtaposed

Discover MFA Programs in Art and Writing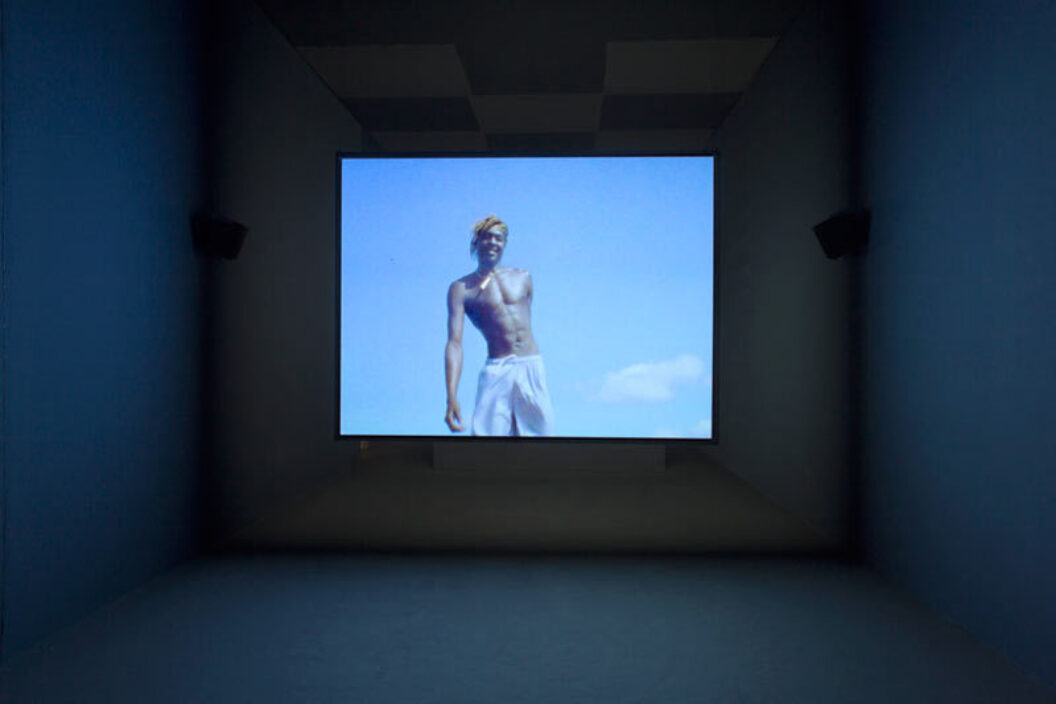 It's a testimony to Steve McQueen's vast narrative and image-making powers that Ashes, his 2015 video installation, is not ridden with clichés. The story it tells is true but has the proportions of myth: a young, strikingly handsome young man dies after falling prey to nefarious forces.
The protagonist of the work is Ashes, his very name summoning the axiom that so efficiently encapsulates the cycle of life. Two videos projected on opposite sides of the same screen show Ashes at opposite stages of this cycle: one features him standing at the helm of a boat bouncing on the gentle, cerulean waves of the Caribbean, while the other captures the somber construction of his grave. In the video showing Ashes alive, he is a tall black man with a muscular build, wearing only a pair of lightweight shorts that cling to his thighs. He flirts unabashedly with the camera, which loves him right back; at one point he tumbles into the water and hoists himself back onto the boat laughing and tossing his bleached, chin-length dreadlocks out of his eyes.
The other side of the screen presents a posthumous account of Ashes becoming entangled in the drug trade. In a voiceover, one of Ashes's friends recalls his detour into criminality and sudden death by gunfire with resigned matter-of-factness. Meanwhile, the action unfolding on screen is almost banal: an old man with a weathered face quietly builds Ashes's grave. With expert and deliberate skill, this man builds a dirt foundation on which he lays down a wood frame and fills it with concrete, then paints the tomb a blinding white. Goats roam freely around the rural cemetery, and at one point another funeral procession walks in, the sound of their voices uniting in a hymn mingling with the gravedigger's rhythmic hammering. This grim labor is intercut with shots of Ashes's tombstone being sandblasted with a short inscription that includes his age when he died, 25, and a simple outline of a boat.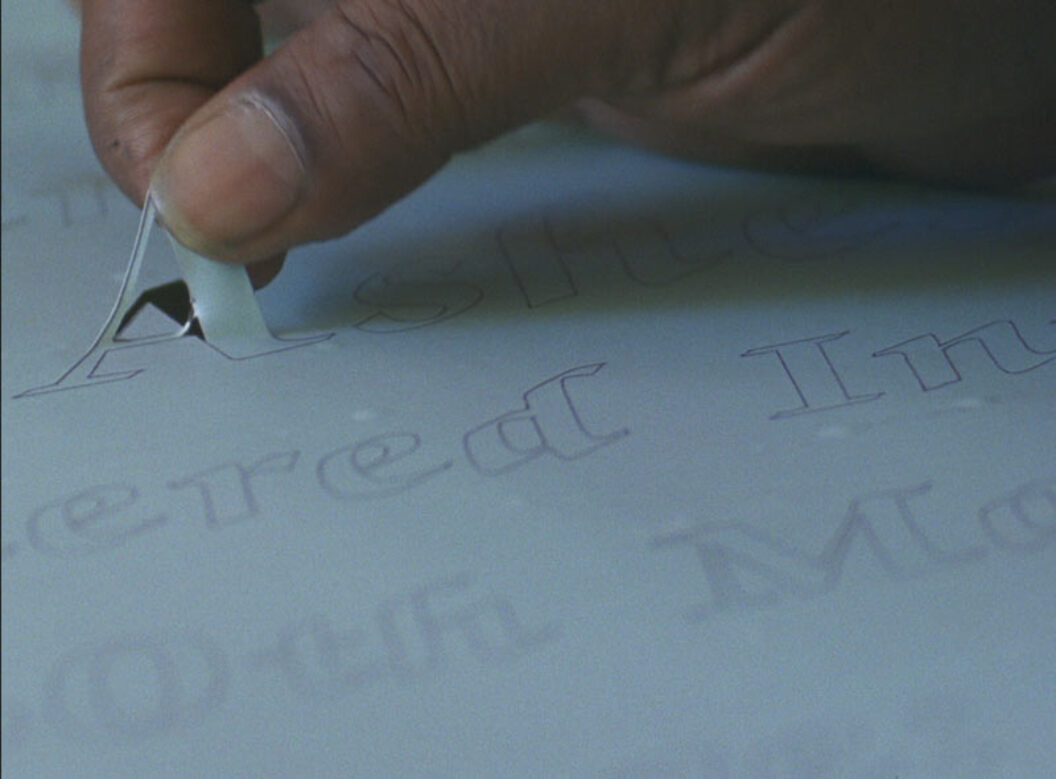 McQueen is widely recognized for films that embrace difficult subject matter: the brutality of American slavery in 12 Years a Slave (2013) and the IRA's 1981 prison hunger strike in Hunger(2008). The restraint he brings to both feature films and video art is masterful. Ashesoriginated with a short film McQueen shot in 2002 in Grenada, the country from which his parents emigrated. When McQueen returned some years later, he sought out Ashes, a local fisherman, only to learn that the young man had died two months after filming and now lay in a pauper's grave. McQueen paid for a new tombstone and documented its construction. 

With the barest outline of a story and minimal details, this installation—which was first shown at the 2015 Venice Biennale and is now making its US debut in Boston—suggests that black lives are expendable; the loss of young black men in particular being a phenomenon practically taken for granted, even expected. McQueen has no need to press this point. The story he tells transcends political messaging. Ashes is a tribute to a young man whose vibrant health and winning personality should have guaranteed him at least a shot at a full and successful life, but who instead died violently and far too soon.
Ashes is on view at the ICA Boston through February 25, 2018.