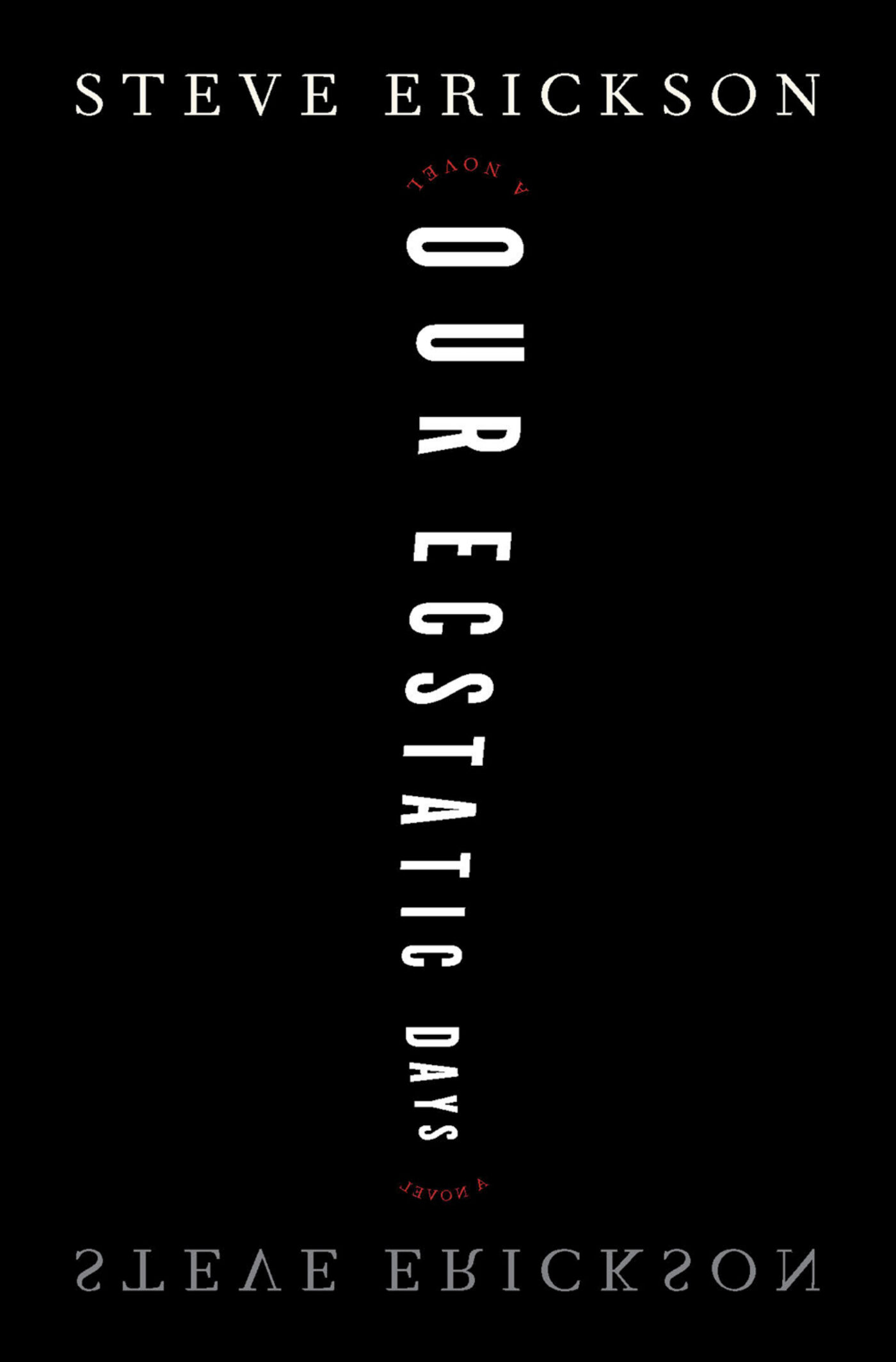 From "Song of Myself" and Moby Dick to Gravity's Rainbow and "The Changing Light at Sandover," scale haunts American literature—the universe (of course), but also the grain of sand. Vestiges of this twin, contrary, even palindromical scope spur Steve Erickson's audacious and ravishing new novel, Our Ecstatic Days. Erickson might be charting a time line from Tiananmen Square (1989) to a second American Civil War (2089), or the action may be the blink of a fever dream in a Los Angeles hotel. The plangent, Ground Zero-ish Lake Zed that arises in Hollywood might signal apocalypse now ("But as the lake overtook Sunset, you could see the kliegs go out and darkness move up floor by floor until it was all dead") or embody a mother's anxieties for her child ("The lake is coming for my kid. In my heart, I once wrote, he opens a door to this vast terrain of fear. But now I know it's a fake and not a terrain, and that it's my fear made manifest that's coming for him). Erickson's slippery characters flaunt a resonant double-mindedness—"Kristin Blumenthal, L.A. single mom, former Kabuki-cho memory girl" reemerges as "Mistress Lulu, the Dominatrix-Oracle of the Lake," and her son Kirk (for Kierkegaard) returns as her gondolier. Allusive and rococo, the novel steadily inscribes wonders. There is an "epidemic of dying houses all over town," and "melody-snakes" uncurl through the water "like women's voices, dusky, jazz-depraved, desperate." A boat glides past the "Hotel of Thirteen Losses." But for all the sinuosity, Our Ecstatic Days is the story of a lost boy—as devastating and touching as only our boldest, most enduring books can be.
Robert Polito directs the graduate writing program at the New School.
Our Ecstatic Days was published by Simon & Schuster in February.
Originally published in
Featuring interviews with Constant Nieuwenhuys and Linda Boersma, Julie Mehretu, Alexi Worth, Pearl Abraham and Aryeh Lev Stollman, Robert Antoni and Lawrence Scott, Kiyoshi Kurosawa and Jim O'Rourke, Roscoe Mitchell and Anthony Coleman, Brad Cloepfil and Stuart Horodner, and Bruce Mau and Kathryn Simon.