Stephen Sondheim and John Weidman's Assassins by Hilary Leichter
If you're craving a larger dose of antihero than the typical binge watch can offer, you might turn your gaze back to Sondheim and Weidman's Assassins.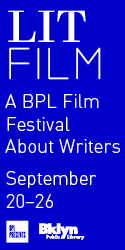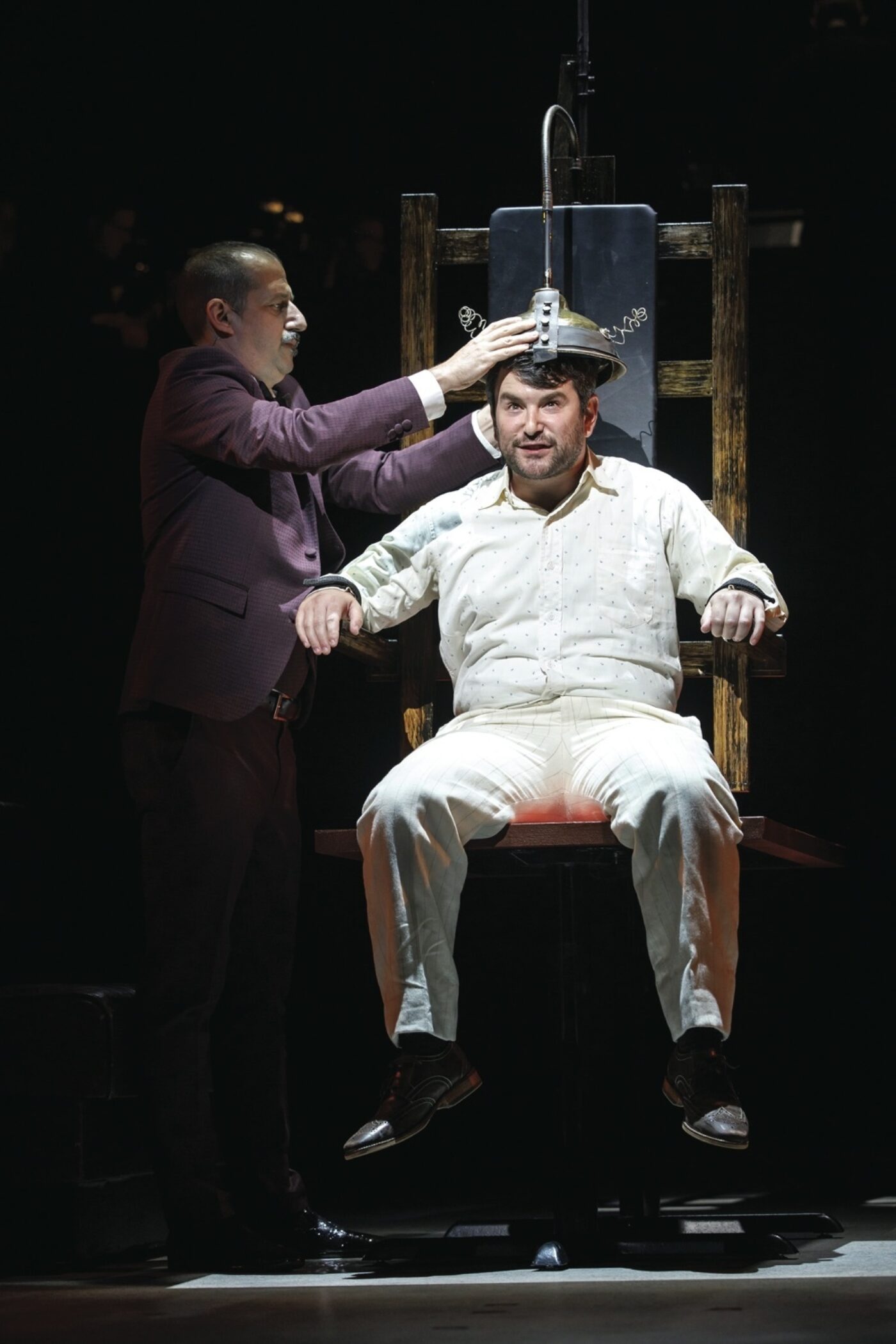 Directed by Anne Kauffman
(New York City Center, July 12–15, 2017)
If you're craving a larger dose of antihero than the typical binge watch can offer, you might turn your gaze back to Sondheim and Weidman's Assassins. Their 1990 musical, a panoply of American discontent, was most recently produced this past July as part of New York City Center's Encores! Off-Center, where it was directed by Anne Kauffman. Infamous assassins from various moments in history gather on stage and are left to their own devices. By way of an opening number, each is invited to take a shot at a shooting range and "kill a president." We are invited, too—"Everybody's got the right to their dreams," they insist.
In this production, Erin Markey and Victoria Clark bring a daffy and demented urgency to Lynette "Squeaky" Fromme and Sara Jane Moore, the two women who (separately) attempted to assassinate Gerald Ford. Shuler Hensley gives terrific gravitas to Leon Czolgosz, who assassinated William McKinley, and Steven Pasquale's John Wilkes Booth is richly sung, a perfect patriarch and prototype for this atemporal band of assassins. (What to call a group of assassins? A flock? A murder?) He broods and croons, simmers with rage, channeling equal parts Frank Underwood and Hollywood hunk."The Ballad of Guiteau" is still a highlight, a caustically bright hymn that culminates in Charles Guiteau, James Garfield's killer, dancing his way up to the gallows. It's a haunting perversion of James Cagney's tap dance down the White House stairs in the film Yankee Doodle Dandy, a patriotic romp played on rewind. In the 2004 revival of Assassins, Denis O'Hare climbed a seemingly endless staircase into the heavens with the brio of an avenging angel, and in Kauffman's strippeddown production, John Ellison Conlee's performance still delivers on the powerful crescendo of that climb.
But what of Trump, you ask? Assassins always had an interesting sense of timing, forging a conversation with its ever-shifting context, often yielding mixed results. "Connect! Connect!," the assassins sing, and connect we must. Playwrights Horizons' 1991 production opened on eggshells during the Persian Gulf War, and Roundabout's 2004 Broadway production was postponed after September 11, 2001. This 2017 outing arrives on the heels of a punishing political year. "Where's my prize?," the assassins sing. "I want my prize!" It's a stinging refrain only a reality TV show could love, and well, as the president goes, so goes the nation. We are nothing if not the United States of Instafame. Watching this iteration of the musical, one can't help but feel that Trump would be more comfortable spending time with the megalomaniacal assassins portrayed here than with their presidential victims. And yet, in their discontent, their disenfranchisement, they are desperately alone. We cannot help but sympathize.A strange footnote to this performance arrived by way of the lobby at New York City Center, which had been tricked out with a GIF photo booth. I watched as audience members had their own discourse with the material. A woman in a green dress pointed her finger at the camera, and the finger slowly angled its way into the shape of a gun (this pose was the cover of the 2004 Playbill). Trigger warning?
But Assassins is never just a show in conversation with history. As with all of Sondheim's work, the artist is in conversation with himself. When Leon Czolgosz sings "The Gun Song"—"It takes a lot of men to make a gun / Hundreds / Many men to make a gun"—I can't help but hear it as a brutal echo of Sondheim's other anthem to man-made ingenuity, "Finishing the Hat," an artist's manifesto as sung by the character of Georges Seurat. When the motley assassins band together in the final moments of the show to convince Lee Harvey Oswald that he must take his rightful place in history, they sing the devastating lyric, "We're your family." I can't help but hear this as a response to Sweeney Todd's pitch-black ballad, "My Friends," an ode he sings to his weapon, a straight razor. In Assassins, the razor sings back.
Hilary Leichter's writing has appeared in American Short Fiction, The Southern Review, n+1, Joyland, Electric Literature, Guernica, and elsewhere.
Originally published in
Featuring interviews with Amit Dutta, Lisa Sanditz, Nina Katchadourian, Anoka Faruqee, Michelle Grabner, Suzanne Bocanegra, Adrienne Truscott, Marcus Steinweg, Mike Wallace, and Lucy Ives.