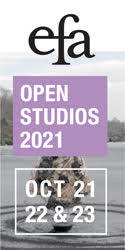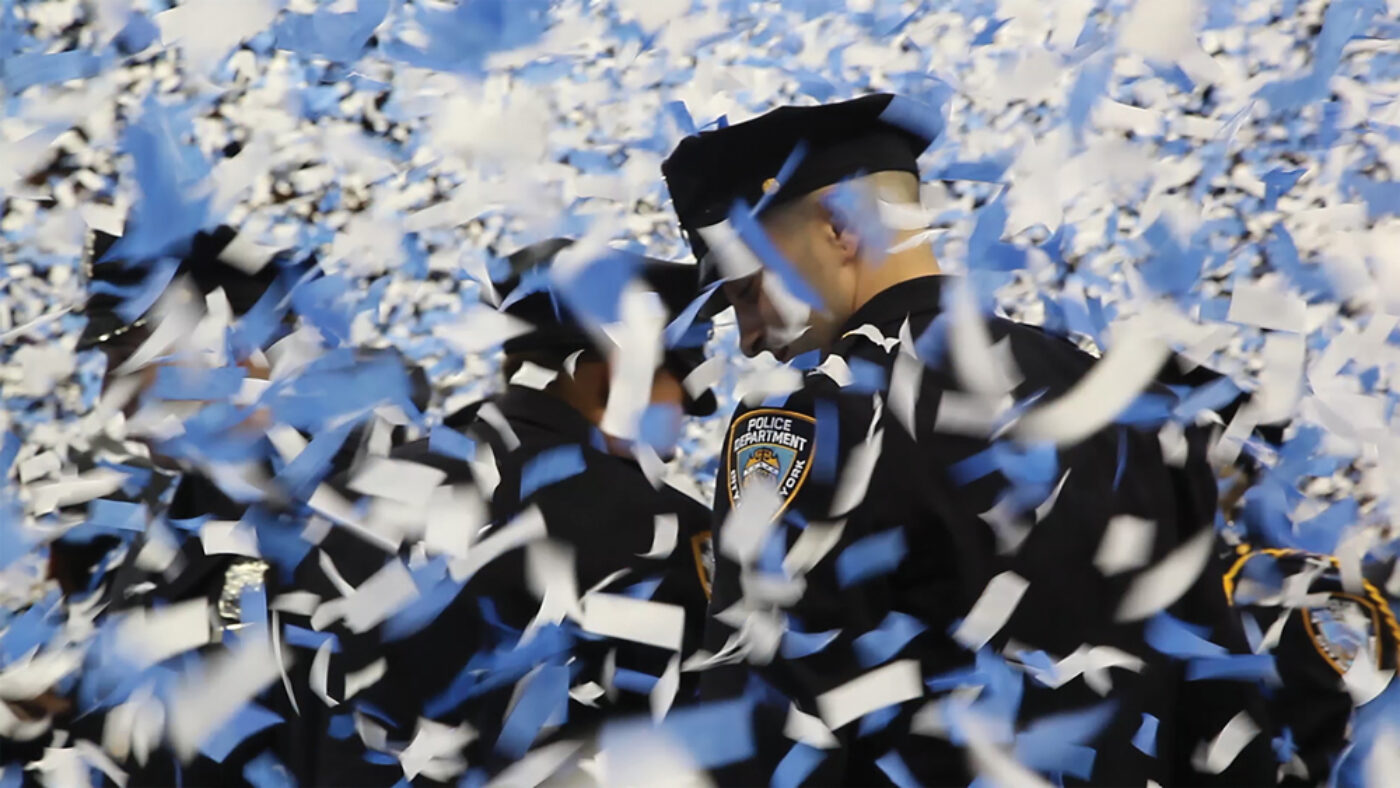 (2018)
In the aftermath of Eric Garner's murder, a Black protester shouts at a group of cops, "Black officers, Puerto Rican officers, nobody likes you! Nobody. You are hated. You're hated in New York and throughout the United States. This isn't ignorance. This is anger, officer!" This scene from Stephen Maing's character-driven documentary Crime + Punishment is another testimony to the rampant racial inequity in the United States.
Maing's film shares the journey of the NYPD 12, a group of Black and Latino police officers who filed a class-action lawsuit against the department, saying they were required to meet quotas for arrests and summonses and faced retaliation when they failed to comply. Superiors pressured their officers to target young Black and Latino males and make arrests when crime wasn't occurring. Crime + Punishment shows the inherent tension in being a minority member of the police force working to achieve equity for oneself and others.
The NYPD uses poor Black and Brown bodies to generate income, acquiring over 900 million dollars of the city's annual budget via arrest-related fees. And it's important to break down how this stems from the white supremacist origins of policing in the United States: The US obtained its initial wealth from the labor of enslaved Africans. Patrols and night watches were formed to protect the financial investments of Southern owners by capturing slaves who attempted escape. Different yet equally violent policing strategies were employed against other marginalized groups, all to maintain white control and the illusion of safety. Over time, patrol units morphed into police departments and continued to nurture harmful practices leading to contemporary policies like Broken Windows and stop-and-frisk.
When the NYPD 12 seek public support, some civilian minorities question their intent. Why choose to be a cop and arguably be complicit in state-sanctioned violence against marginalized communities? At a meeting between the officers and city activists, Tamika Mallory from the Justice League NYC says there are people who won't attend because "they don't work with police officers." The fatigue of occupying two roles as officer and minority is blatant. And ultimately public support for the 12 can't end the quotas, which still exist. The NYPD's reaction to internal and public critique shows they will go to any lengths to maintain the blue wall of silence. The ever-shapeshifting policies and language employed by the department to evade accountability can't help but expose the racism, sexism, and greed that allow the American policing system to thrive; this anger from the public is justifiable.
It was important for Maing to give the voices of "unsanctioned active-duty whistleblower cops" a platform, but I question its necessity. This effective yet problematic framing reaffirms a social attitude that doubts testimonies from people of color concerning police culture. Crime + Punishment's attempt to reveal the ills of the NYPD is well-worn. Black and Latino communities have known about invisible policies and systems for years; this is only new to those who have the luxury of not knowing. I'm weary of being gas-lit by a contemporary visual culture that profits from Black pain. I wonder what the film would have been if it framed the NYPD's actions within the larger context of the white supremacist foundations of policing. Perhaps then, Crime + Punishment could more deeply and powerfully probe into the actions of the NYPD.
Stephanie E. Goodalle is a curator, writer, and researcher based in New York. She is BOMB's Oral History Fellow.
Originally published in
In the process of putting together each new issue of BOMB, we often come across distinct resonances between interviews—shared themes, creative preoccupations, and even specific phrases crop up time and again within otherwise disparate features. In these pages, artists discuss their expansive notions on collaboration. Their practices tend to split, reapportion, or redefine authorship, privileging process over individual intention and encouraging unique partnerships with spectators, local communities, film subjects, and one another. These willful acts of reaching out and beyond are as vital as ever, and worth emphasizing here.