Building a Bigger Table: Stefanie Batten Bland Interviewed by Rachel Stone
Interrogating constructed behaviors of intimacy.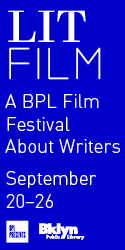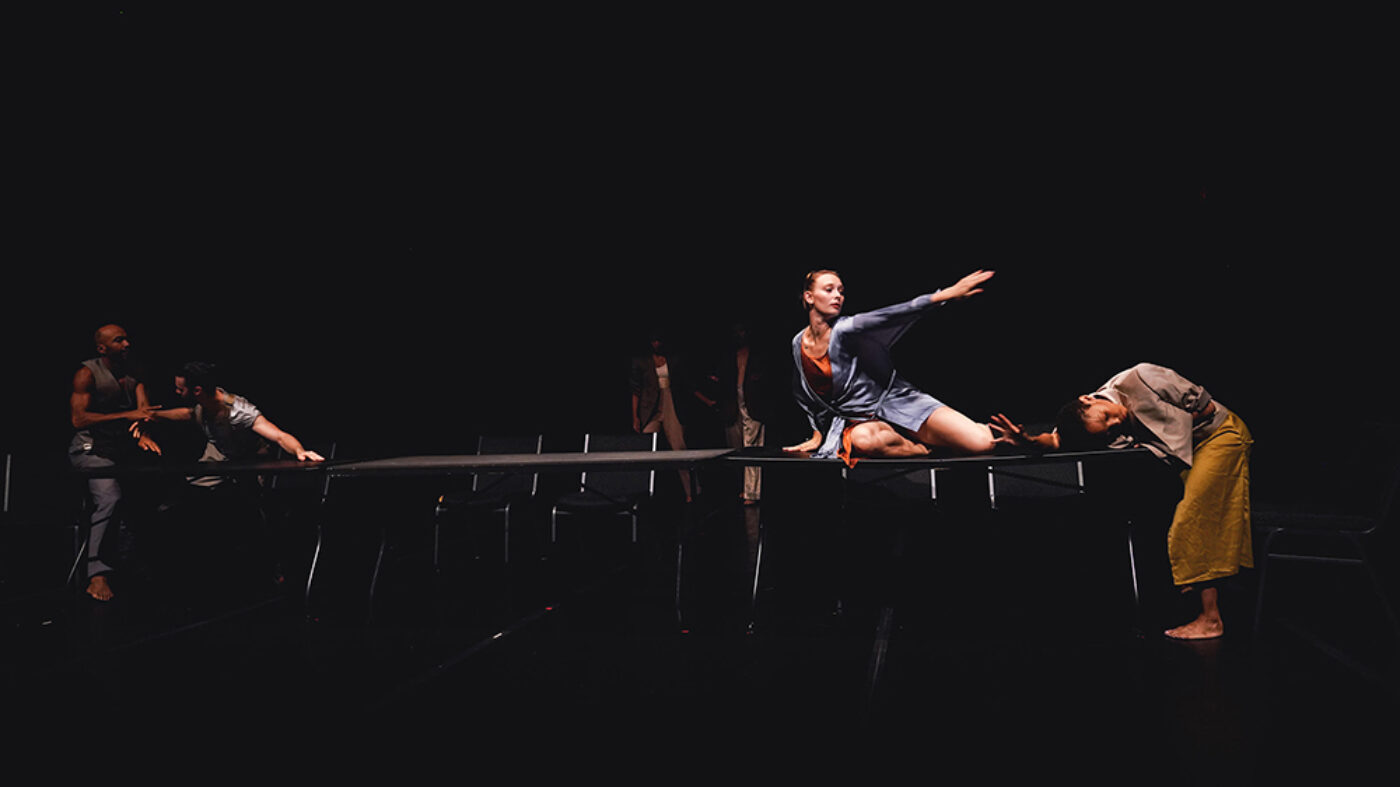 Three dancers move slowly inside reams of plastic. Their arms reach and push the edges of the scrim, a diaphanous film that ripples and folds. They can see each other, but they cannot directly touch. This Moment, Stefanie Batten Bland's virtual commission for the Guggenheim's Works & Progress series, is just one of the projects the multidisciplinary artist has created during the COVID-19 pandemic. But its sublimity and subtle handling of extremely apropos themes—isolation, longing, separation—is representative of Batten Bland's experience working between genres to create concept-driven, dance-theater pieces.
On December 2, Gibney Dance will screen an online performance of Batten Bland's dance-theater work Look Who's Coming to Dinner, which her company first premiered in 2019 at La MaMa Experimental Theater Club in New York City. Using fragments of dialogue from Stanley Kramer's Civil Rights-era film of a similar name, Guess Who's Coming to Dinner (1967), in which a white woman brings her Black fiancée home to her self-professed liberal parents, Batten Bland's work abstracts the motions of politesse and ritual formalities in order to reveal their more troubling and urgent undertones.
—Rachel Stone
Rachel Stone I wanted to talk about Look Who's Coming to Dinner, but it feels impossible not to begin with the pandemic. What has it been like to think about and create work this year?
Stefanie Batten Bland We have been extremely fortunate in our group; we have been making dance-cinema pieces and films since 2006, before I even started Company SBB. Dance cinema has always been a natural part of how I tell stories, so it wasn't a big departure to transition to film. But as soon as it was clear that all our tours were canceled, and once we made sure all our people were taken care of through our board and emergency grants, something unexpected happened. After the general depression and months of completely freaking out, places started commissioning virtual performances.
I've honestly never been as busy as I am right now. I'm also dealing with the reality of shuffling my kids, making sure everyone feels happy and valued and alive, while trying to work with deadlines that are just ludicrous.
I think we're so busy because people started looking at our films online and were like, "Oh, wow, they're not bad." Since we have so many dance projects that have always been made for the screen, people started watching because they were tired of watching poorly captured theater performances.
RS Was it easier for you, given your background in dance cinema, to adapt to these new pandemic constraints?
SBB Honestly, I think the world is finally ready for what I do. I've always believed in dance theater, and in storytelling through spaces and materials. There's value in the screen; there's value in cinematic expression. We've got to move on from just capturing dance on film, for God's sake.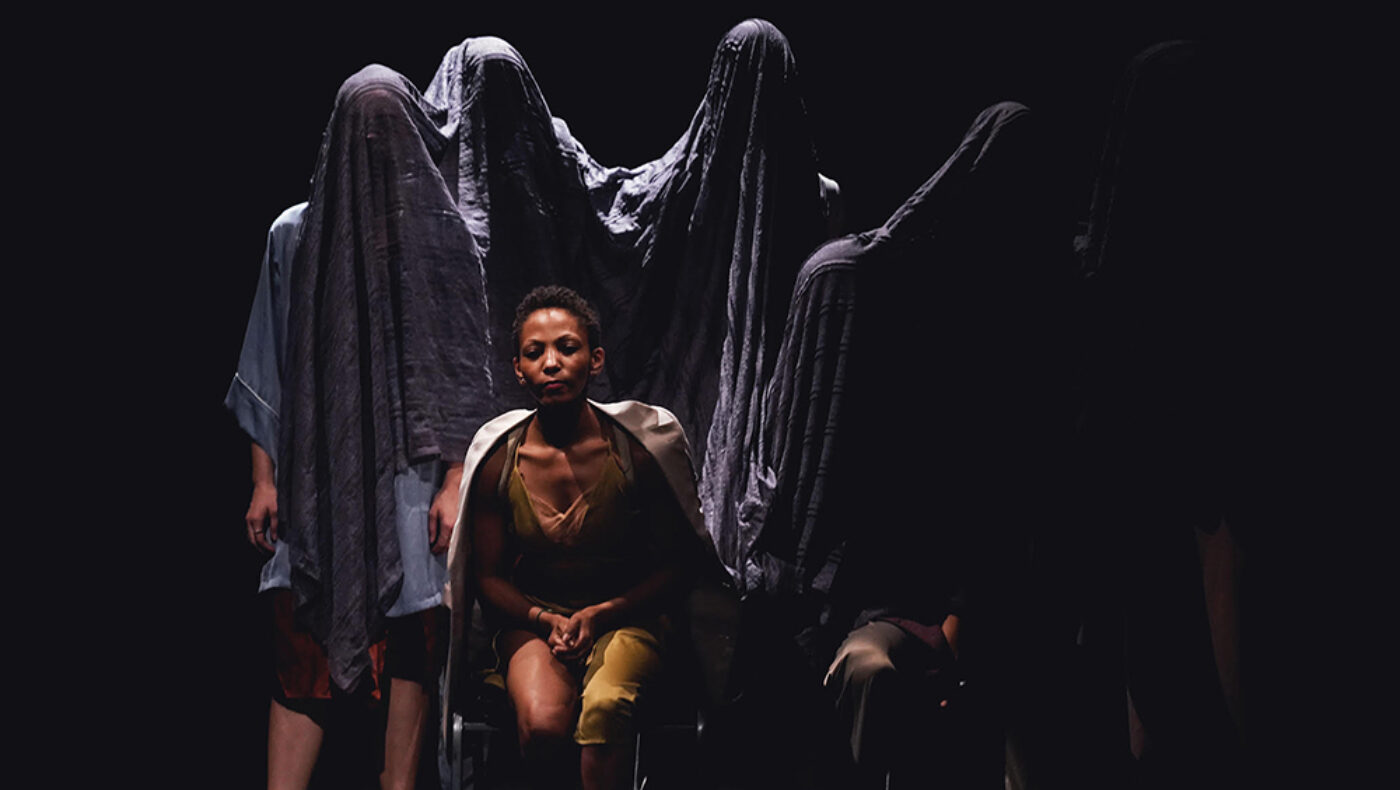 RS When you're creating a work that builds around a particular theme, do you start with the concept then translate it into choreography, or do you start with an image?
SBB It's different every time. Look Who's Coming to Dinner is a wonderful example. It came about because I was feeling this need for people to come together, and yet I kept seeing reasons why people weren't being invited.
When I think of invitation, I think of the table and the statuses that the table can offer. For instance, my relationship to a banker is denoted by a specific type of banker's table: the computer screen faces them, the desk is a specific height, and the chair that I'm sitting in as a client tends to be lower. The banker has authority and status within finances, a skill set we're assuming I don't have.
At the dinner table in Look, we're all seated at the same level, but the idea of who is invited to that dinner table has great meaning. I was set on exploring that and really wanted to dive into Kramer's film. I reached out to Columbia Pictures and said, "Hey, I'm really interested in using Sidney Poitier's and Katharine Hepburn's voices and then destroying them in the sound score. Thoughts?" (laughter) I ended up getting the rights to it for free.
The film spoke to so many different ways that we judge ourselves and consider how we should act within our own cultures. I was very curious to explore how that was playing out today.
From there, we played around with questions like: How should we lay out the tablecloth? How do we prepare the table? How do we get it ready for the ritual? Who do we pull the chair out for? What is inclusion and exclusion in this scenario? What has changed from the era of the film, and what hasn't changed at all? I was seeing more of a "not at all" scenario.
So, I would say my process goes from context to understanding the content, and then understanding the intent.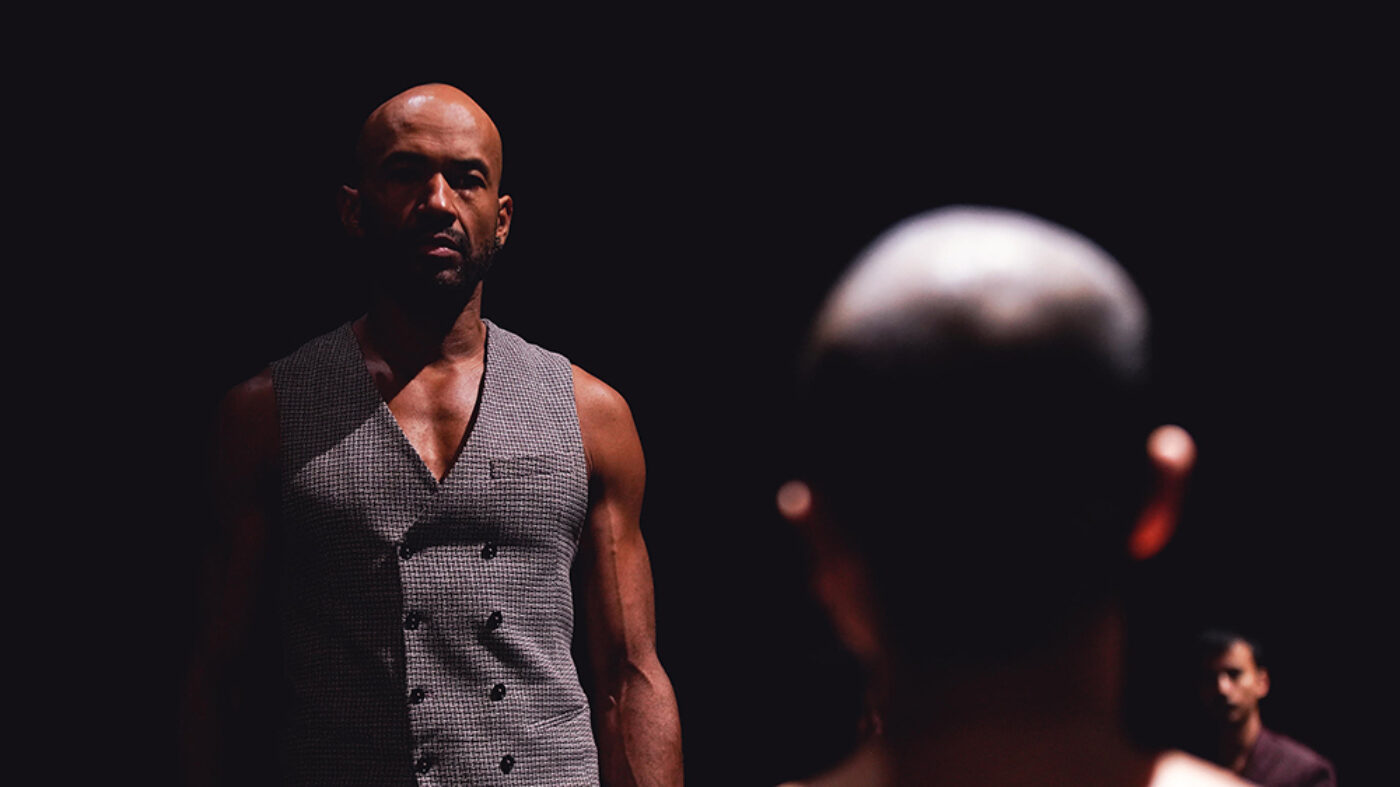 RS What was your relationship to the film Guess Who's Coming to Dinner?
SBB Nothing more than curiosity; I was first interested in the film in high school when I started to take film classes. Some things circle back, and it isn't until later that one understands why.
RS I watched it last night.
SBB Oh, really? It's kind of hilarious to me. I can't believe half of it when I see it; why would this brilliant doctor go for a—
RS—twenty-three-year-old.
SBBYeah! And not much chops either. It's specific to its zeitgeist, and I'm glad it was made in the era it was made. There are so many underlying, hiding-in-plain-sight things going on in that film that we wanted to address in our piece.
RSSo much of the film is these characters coming face-to-face with their own bigotry and reacting to it by falling into these pleasantries like, "How's the weather?" "Would you like some coffee?" What does it means for your dancers to enact these gestures or these scenes?
SBBEverything we built is based on today with little comparison to scenes from the film, but we did draw inspirational moments from them.
A lot of the exaggerated gestures were places for people to hide. You can say, "How's the weather?" or "How are you doing?" in the elevator with the person who you know nothing about but see every day at that same time, but you actually never want to talk to them. All these things we do in our cities, in our vertical villages, acting out these constructed behaviors. There's politeness and etiquette within those behaviors, and when those aren't present, it's for a reason. For instance, I look at who wears a mask and who doesn't. The gestures in the piece were very intentional: with whom we make eye contact, with whom we do not; to whom we turn our shoulder, with whom we stand up straight. All these things have enormous meaning, and they are normally nonverbal.
I'm interested in building my pieces with people. We did workshops before we performed during which we created our table vernacular and then fed what we created into the piece. In our workshops, we did a lot of playing with status in terms of figuring out the different roles situated around the table, around service, around receiving, and around ownership.
To me, the second you move, it becomes choreography. I think that's a real thing theater is trying to wrap its head around—the fact that physicality and storytelling are embedded within each other. In dance, we've never not done that. But the way the money-making machine was created, there need to be all these definitions and specificities. Honestly, it's all the same.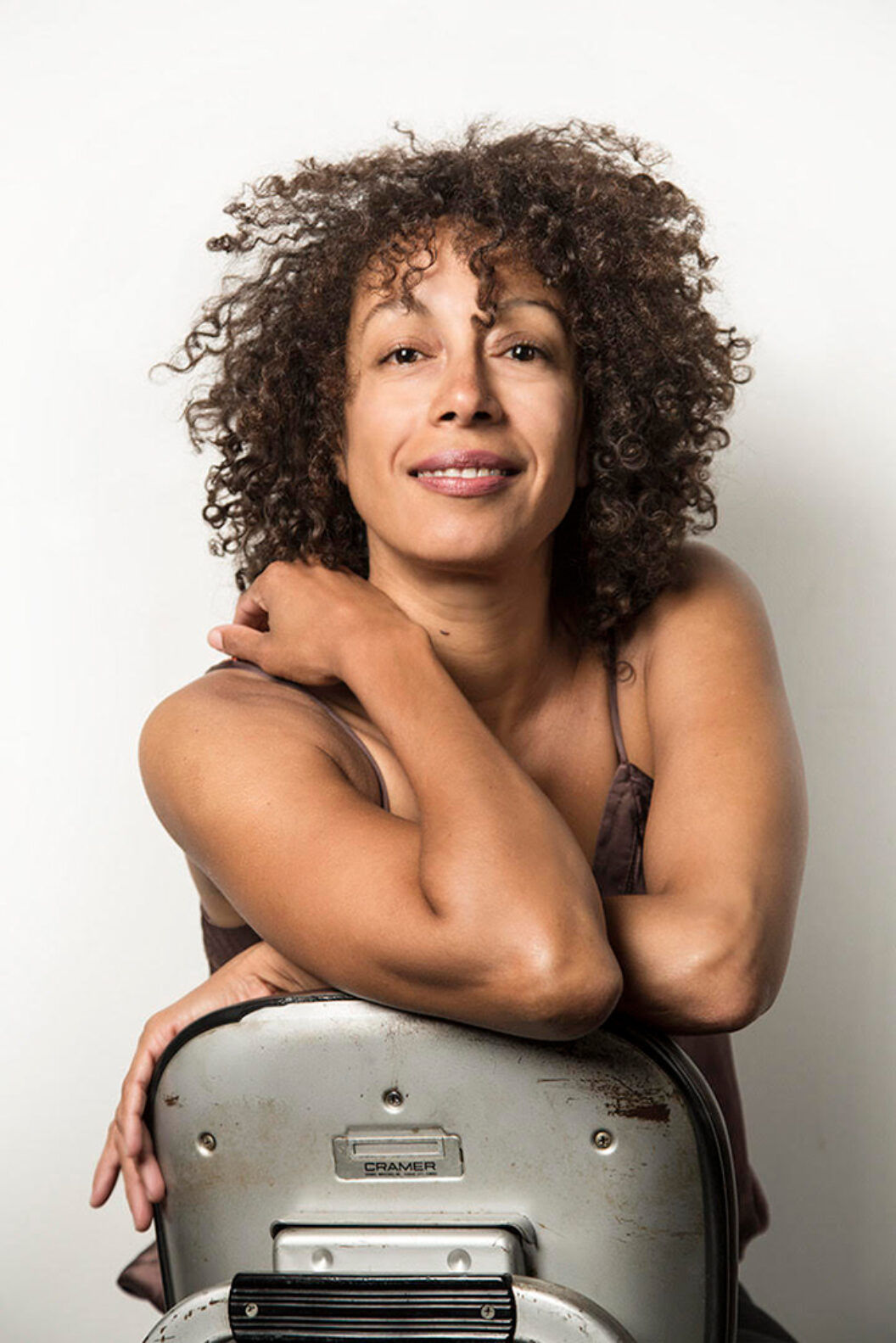 RSTwo massive world events have happened since you created the work in 2018 and first showed it in 2019: first the pandemic and then a summer of protests. Does the performance take on different resonance for you now compared to when you made the work?
SBBUnfortunately, it's even more timely. Our separations are still so absolutely clear, from the way we receive our health care, to which neighborhoods have folks lining up to get COVID-19 testing and where that's available, to who has time and is financially able to do it. It all goes back to access.
And let's not even talk about the trauma of touch. We're all going to be a mess when we can finally touch one another again. I've never seen people so happy to be dining together in my life! People in full-on parkas, huge down coats, bundled up and having dinner with just enough of their fingers outside of their gloves so they can cut their steaks. They are so damn happy to be able to be together.
I think about the table in terms of whom we are going to let come to dinner now. God, it better change. If we want to survive as a species, we'd better build a bigger table.
Susan Batten Bland's Look Who's Coming to Dinner will be screened by Gibney Dance in New York City on December 2.
Rachel Stone is a writer from Chicago based in Brooklyn.