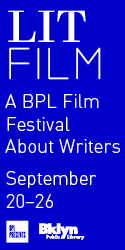 What follows is a small selection of modern poetry from Sri Lanka—a selection designed for some imaginary capsule, to be packed in with the American Beats, the librarian Larkin, Neruda the Captain, Paz the writer of silences, Popa the puppeteer, and Plath and Bishop and Walcott and, of course, many others. It is both familiar and strange. It is a poetry of islands and arrack—the spirit made from coconuts—of islands and axes and guns where for over ten years brutal civil wars have consumed the people.
Who are these people? Tamils, Sinhalese, Muslims, Burghers. What are their emblems? The Tamil tigers, the lion-hearted Sinhalese. What is their quarrel? Over the eternal question: Who owns the land? Who are the victims? Elephants, Tamils, lots of Tamils, Sinhalese, lots of Sinhalese, Muslims, lots of Muslims.
Who have suffered the most? I suppose, Tamils: so many are in exile, in Canada, in Norway, in Germany, in Australia, so many are dead … Why have they suffered? Because in 1956 their language was made a minority language, a secondary tongue. Sinhalese became the official language: the speech of bureaucracy, of many, many jobs. And in 1956, leading politicians preached race hatred in order to win office. They said, the Tamils are taking your jobs.
So what is this poetry? It is Tamil and Sinhalese speaking from the heart and the mind about the pain of the land. There are no communal poets here. All of these poets work hard on their craft and get the attention of their countrymen and countrywomen. It is still very hard to get books of poetry published in Sri Lanka. There also isn't enough of a network of editors and poets working together to improve the art. However, there is instead the great joy of the amateur, and the dedication of the professional who works furiously in his cabin and not conveniently in the university. So read on and look for more. This is only the beginning of the Sri Lankan invasion.
Indran Amirthanayagam's first book of poems, The Elephants of Reckoning, will be published by Hanging Loose Press in Winter 1992. He directs the Word Of Mouth Literary Center in New York.
Originally published in
Featuring interviews with Reno, Derek Walcott, Neal Jimenez & Eric Stoltz, George Condo, Louis Kahn, Camille Billops, Darius James, Michael Jenkins, and Joe Mantello.