Spring Books Preview
Recent and forthcoming highlights selected by Justin Taylor, John Keene, Albert Mobilio, Dawn Lundy Martin, Alan Gilbert, Ken Chen, Ander Monson, Chelsea Hodson, and Lawrence Giffin.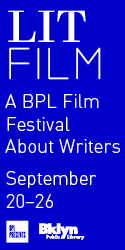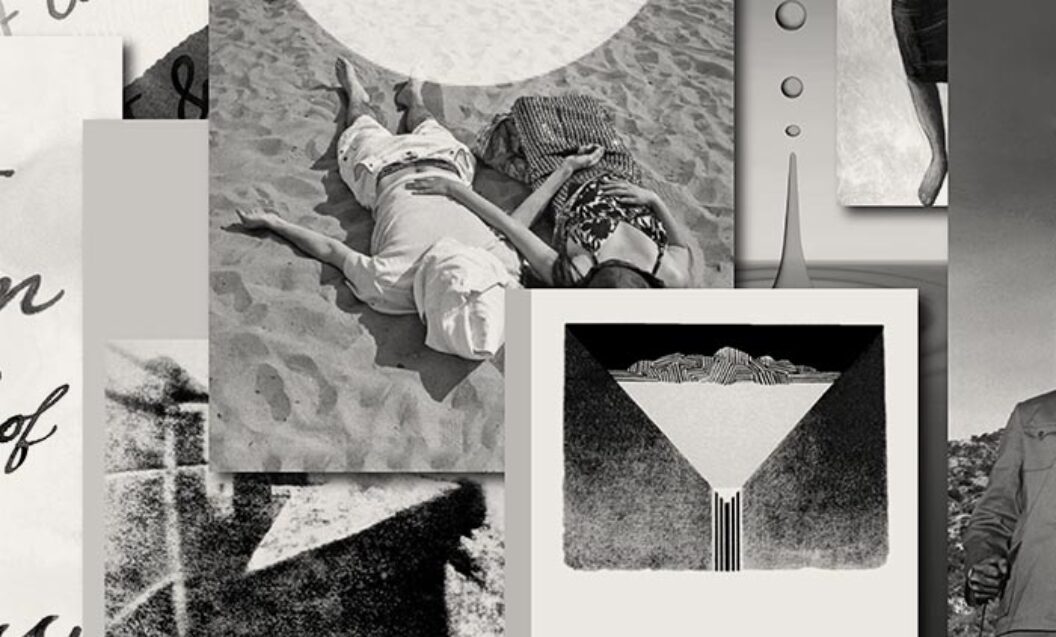 There will be 300,000 books published in the US this year. We asked a few writers which ones are worth looking out for.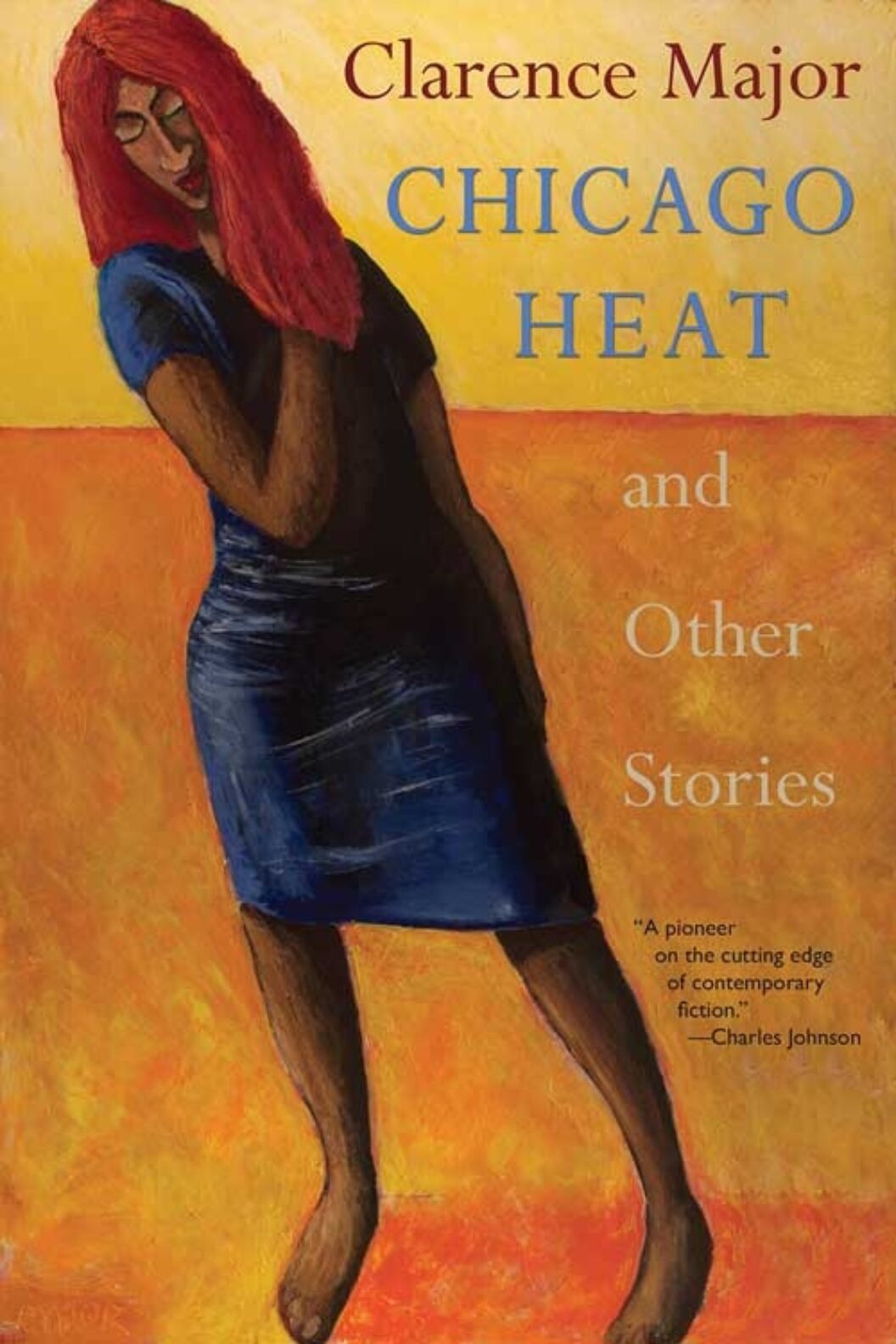 One book I'm eager to get my hands on is acclaimed novelist, poet, and visual artist Clarence Major's forthcoming collection of short fiction Chicago Heat and Other Stories. Though far less known than he should be, Major, as original as anyone writing today, has been successfully experimenting with the formal possibilities of fiction for over four decades, and has developed a distinctive, accessible, and unforgettable style. I'm enthusiastic to read and learn from what he accomplishes in this new gathering of stories.
John Keene's latest book, Counternarratives (New Directions), was released in the spring of 2015. He is also the author of Annotations (New Directions) and the poetry-art collectionSeismosis (1913 Press) with artist Christopher Stackhouse. He is Associate Professor of English at Rutgers University-Newark.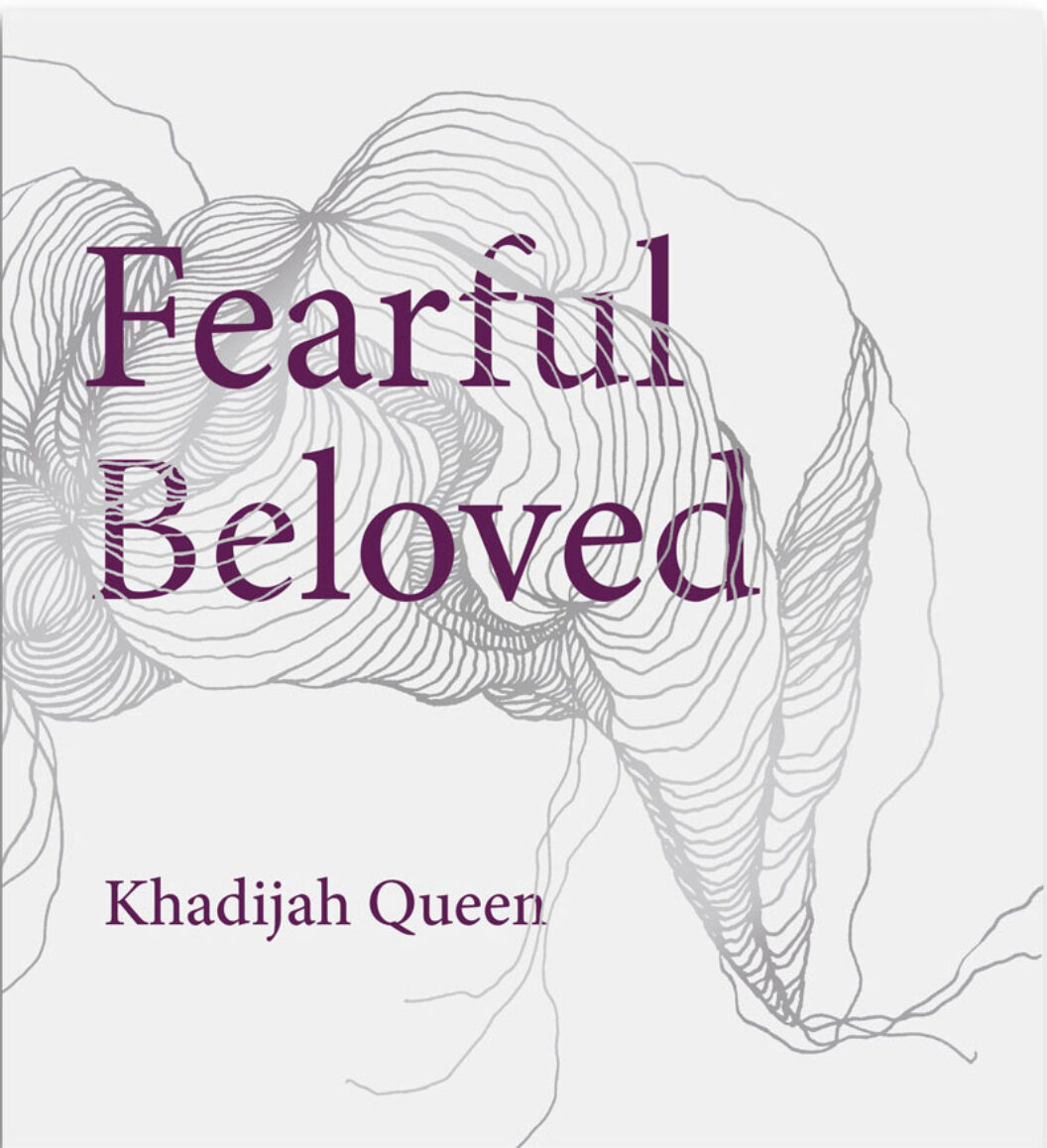 If Fearful Beloved, Khadijah Queen's ambitious new book of poems, is a ship, then it is a ship composed of detritus, letters, absences, root magic, incantation, that vibrational string we need when the world has sunken in, and also, some poems that look exactly like poems. One might think this ship would never float. But what do I know of boat architecture? Just about nothing. What I do know is that this collection of poems does more than float; it hovers flickering above a terror sea and asks how does one gather oneself? Or, what to do when "violence overwhelms."
Queen's beautifully crafted experiment is a mastery of both imagined and received poetic forms. And these forms feel crucial in the swirling that might expel any "bitter shrieking" embedded in the female body. With controlled abandon, the poems ask whether a heart can beat, whether a soul can be reconfigured in wake of "white irresistible teeth" chewing at the edges of our being. What can be left of love? These big questions need a piercing genius to attend to them, and Queen's is up to the task. Hers is a future voice, necessarily free from tired tropes that press perfect coins into well-worn slots the machine of culture greedily gobbles up. If you are looking for the satisfaction of the easily digestible, Fearful Beloved is probably not for you. One gets the sense, "invisible audience," that these poems were written not out of the compulsion to be recognized, but instead out of a pressure to get to that part of living that reverberates—the stuff that makes us want to stay alive.
Dawn Lundy Martin is the author of three books of poetry and three chapbooks. Nightboat Books recently published her collection Life in a Box Is a Pretty Life, and Coffee House Press will publish Good Stock later this year.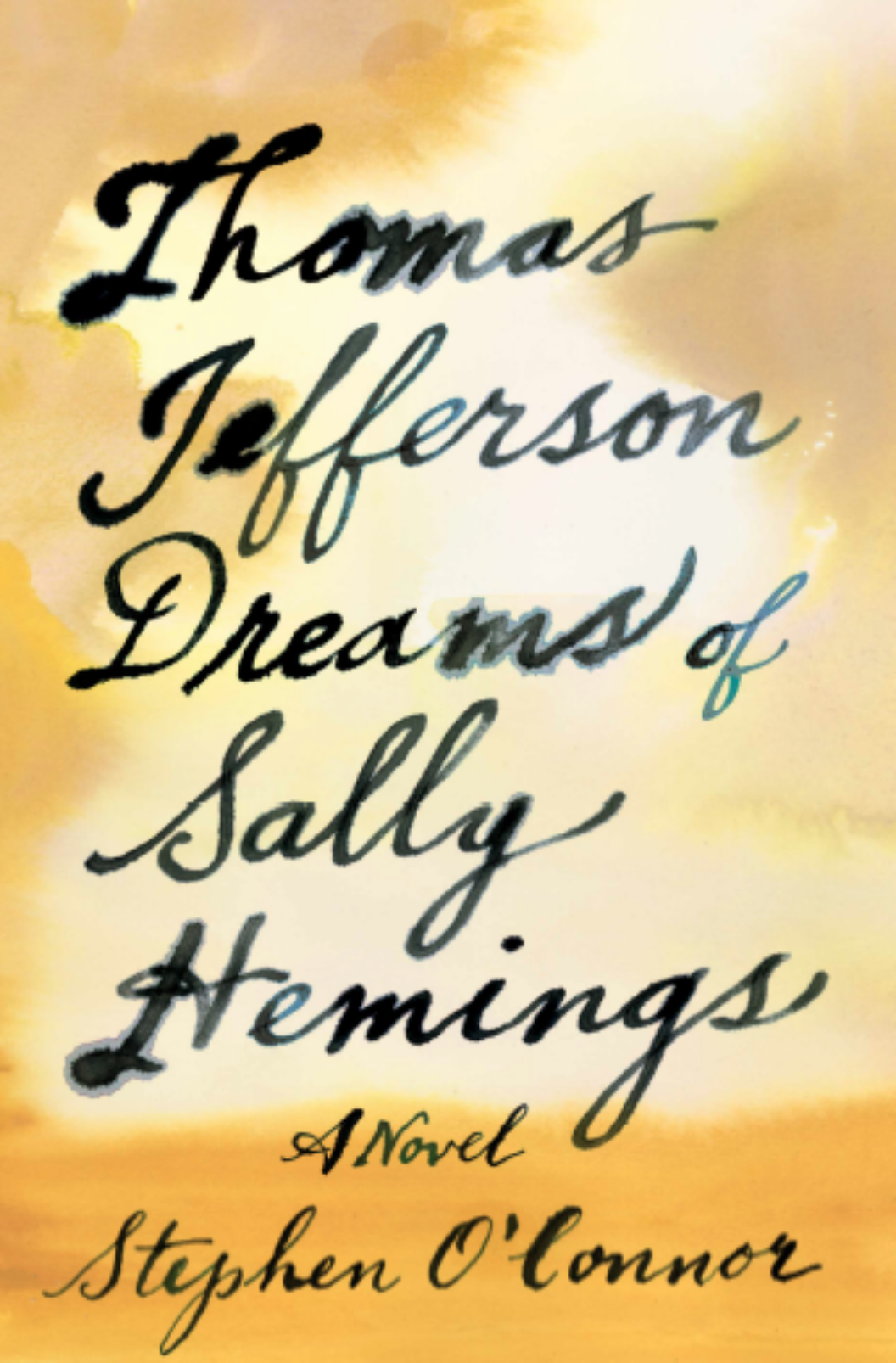 Stephen O'Connor's historical-fantastical novel Thomas Jefferson Dreams of Sally Hemings may be very long but its chapters are short, dense with observation, and precisely aimed at the interior life of the titular characters. Each one reads like a prose poem—elegantly shaped, brimming with indelible images—bearing plentiful revelations about race, colonial life, power, and sexuality. Insights are rendered with abundant craft and arrive—via the author's counter-intuitive deployment of the present tense—with bracing immediacy. This is speculative history designed to implicate the reader, as we are never far from the here and now: "It turns out that Thomas Jefferson is neither dirigible nor cloud nor breeze, but a bronze monument hundreds of feet high, and all of us are trapped inside him, though some of us claim to have come here voluntarily."
Albert Mobilio's books of poetry include Bendable Siege, The Geographics, Me with Animal Towering, and Touch Wood. A volume of short fictions, Games and Stunts, is forthcoming.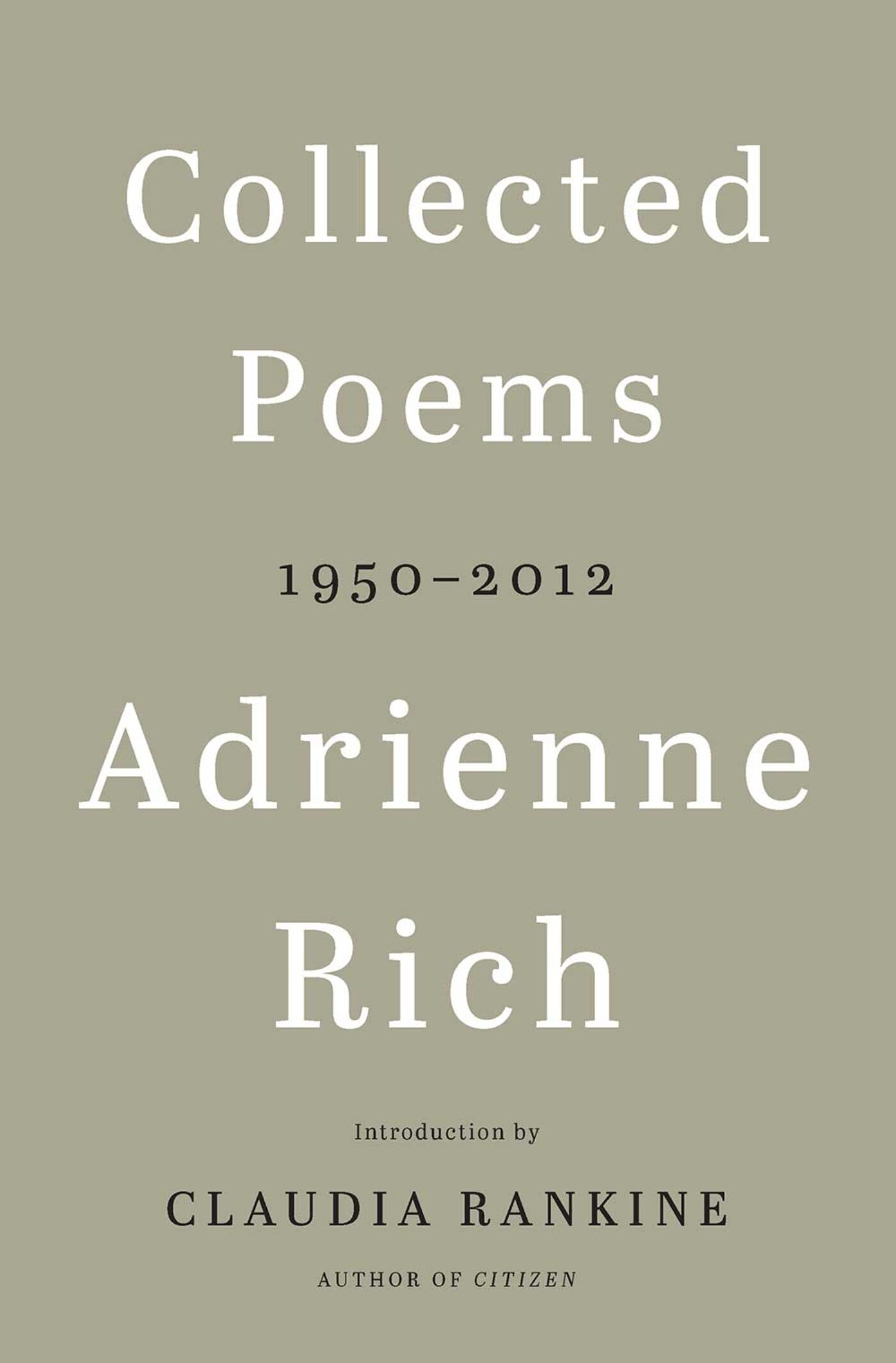 I can't claim to be aware of more than a tiny percentage of the books being published in 2016, but right now I'm most excited about Adrienne Rich's Collected Poems: 1950–2012. Rich might not have had the meteoric rise of postwar poets like John Berryman, Anne Sexton, or—posthumously—Sylvia Plath, and she may not have appeared on the cover of Time magazine or hung out with the Kennedys the way Robert Lowell did, but this collected poems seems likely to solidify her place as their equals or more. History is both implacable and capricious that way. And while I love that Norton has republished beautiful editions of many of her individual books—as well as of her impeccable essays—there's something essential about having all the poems gathered together in one volume. An added bonus: Claudia Rankine has written the introduction.
Alan Gilbert is a poet and critic who lives in Brooklyn.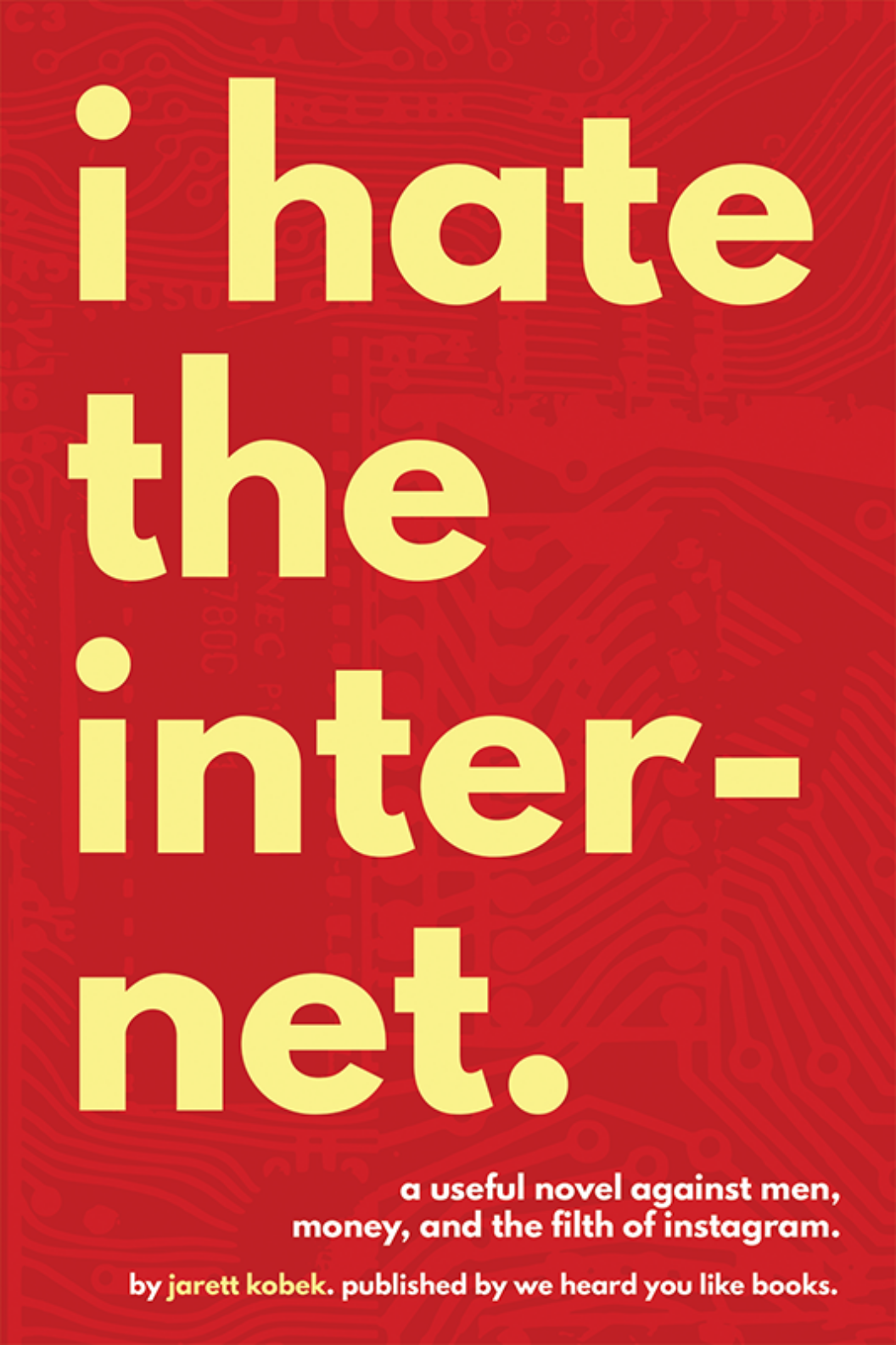 The first page of I Hate the Internet by Jarett Kobek begins with a "trigger warning" that's thirty-two items long, including: "despair, unrestrained mockery of the rich, being a woman in a society that hates women," and "seeing the Facebook profile of someone you knew when you were young and believed that everyone would lead rewarding lives." The novel begins there but reaches far beyond—alternating between being deeply sad and laugh-out-loud funny, while remaining truly surprising at every turn.
Chelsea Hodson, a 2012 PEN Emerging Voices Fellow, is the author of Pity the Animal andBeach Camp. She lives in Brooklyn and is at work on a book of essays.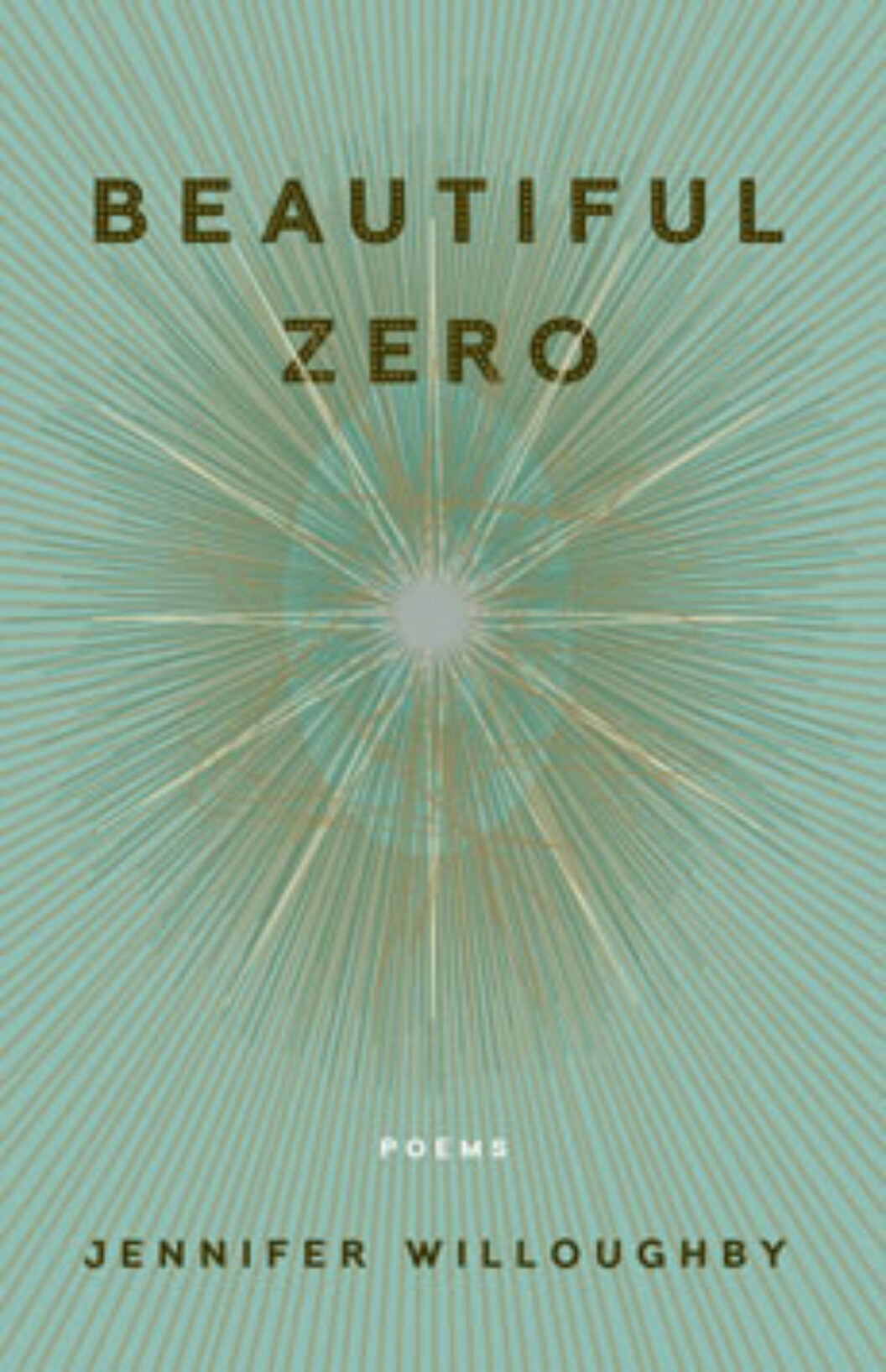 I'm excited for Robert Lopez's Good People. They're these trance-like rants, full of strange dark bitter, bitter comedy. Nobody else does whatever the hell it is he's doing better than he does. If you're not getting the gist at first, try listening to him read and/or try reading them aloud to yourself. Also Charles Bock's Alice and Oliver, a novel so wrenching and gripping, so stunning and intense, I don't even know what to say about it, other than that it was a true page-turner and also made me cry. Last but not least, Jennifer Willoughby's Beautiful Zero, which technically came out in December, but we all know poetry pub dates are highly fungible (or should be) and these poems are such a blast it'd be a shame to miss out on them—which I nearly did. It was on top of a pile of galleys doomed to the recycling bin, and I flipped it open to a random page and read:
I was having my heart started with sizzling
paddles in the pale sinister halls of Kaiser
Permanente and I was feeling revived as an old
steel mill on the first day of a brand new war.
So Beautiful Zero went into my backpack instead of the recycling bin. I've been carrying it around for like a month.
Justin Taylor is the author of Flings, The Gospel of Anarchy, and Everything Here Is the Best Thing Ever. His writing has recently appeared in Harper's and The New Yorker.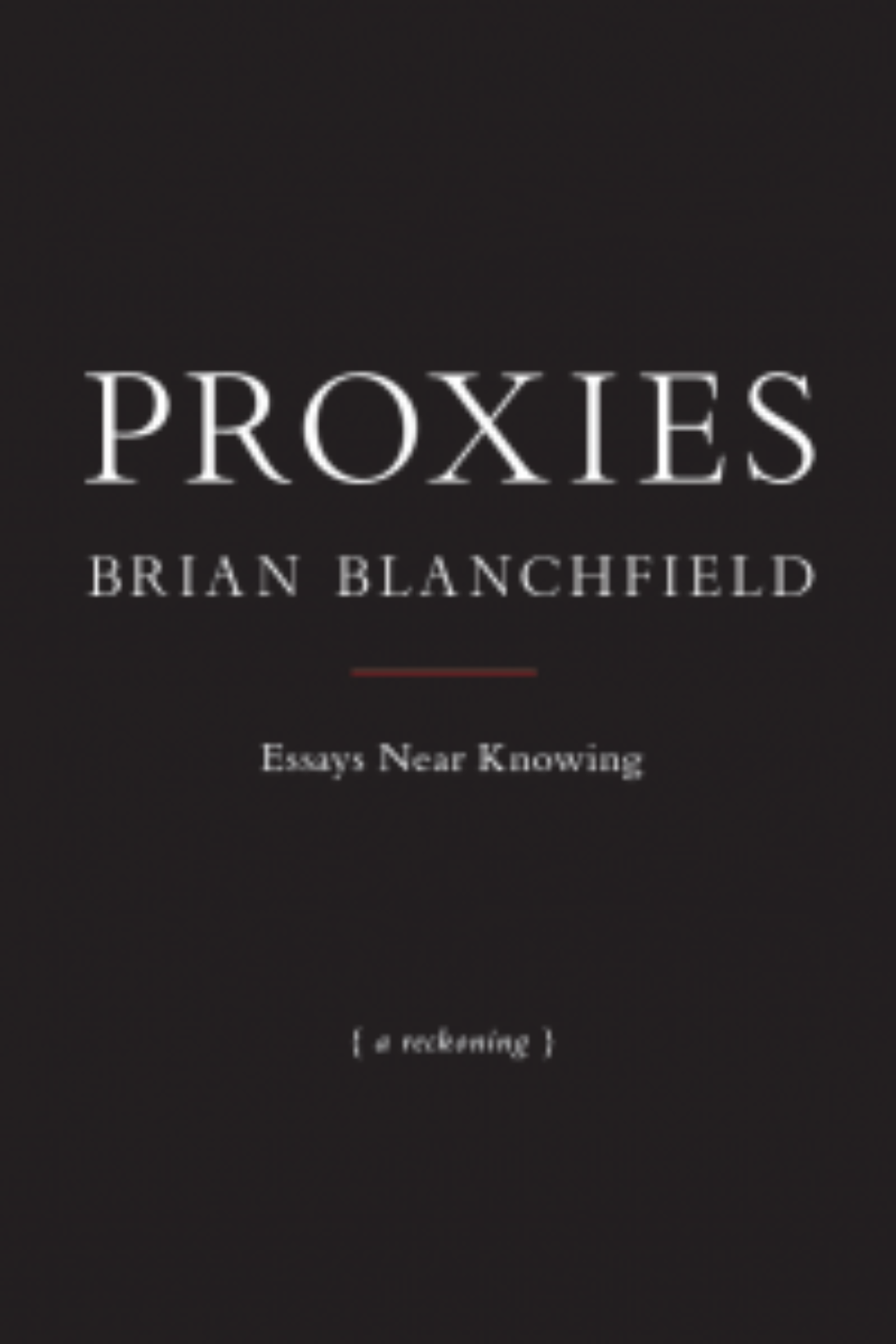 Brian Blanchfield's new book Proxies: Essays Near Knowing comes out from Nightboat books in April, and is something you're going to want to read. Blanchfield's best known as a poet, and though poetry shows up here as a subject, this isn't a poet's essay collection, meaning that these aren't hyperlyric half-prose essays shot with the poetry cannon: this is a book of excellent prose written by someone born to write exactly this. The guiding constraint of Proxies is that while writing it Blanchfield refused to consult authoritative sources. This results in some dodgy autobiography, as he admits, but first, let's all say it together: all autobiography is dodgy autobiography. Memory is a source and a hazard. Blanchfield's decision to work from memory gives these essays a contingent feel. These are high-wire acts that are a ton of fun to read. Here's what I think I know, they say; watch me try to make something of it. And they know very many things indeed. A few of the subjects covered include housesitting, plastic surgery, tumbleweed, shame, abandonment, Man Roulette, footwashing, proprioception, frottage, and dossiers. This last piece, one of the best in the book, appeared in BOMB, and should give you a good sense of the intellect that Blanchfield brings to bear in each essay. It's a deft one, performing close readings of cultural phenomena and tracking—with great, even heroic care—minor and major emotional transactions and tendencies. The result is a book of dynamic, thoughtful, and flat-out moving essays. These proxies are short but extremely sticky. They stuck with me. I'm carrying them with me as I write this sentence. I think you're going to want to get sticky too.
Ander Monson is the author of six books, most recently Letter to a Future Lover. He curatesEssay Daily, edits DIAGRAM and the New Michigan Press, and teaches in the MFA program at the University of Arizona.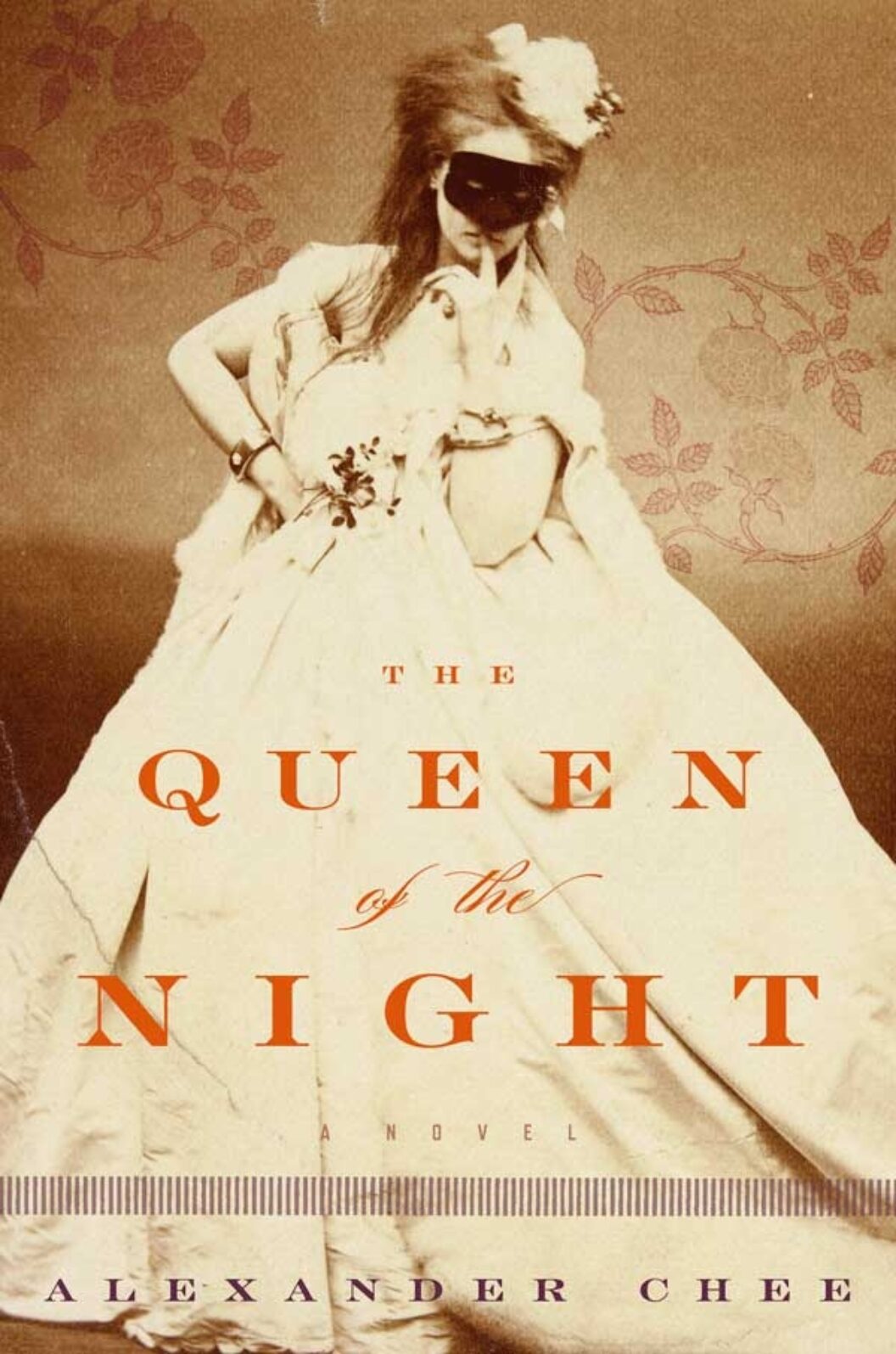 Like everyone else, I'm amped about Alexander Chee's Queen of the Night, a magical 576-page-long page-turner of Regency France that's a glam mystery about how we perform ourselves whether in the arenas of love or class, fashion and opera. But here are a few other books that might be under your radar. In A Floating Chinaman: Fantasy and Failure across the Pacific, New Yorker contributor Hua Hsu imagines the contested interpretations of a New China by the early twentieth-century writers and intellectuals who were reimagining it, whether as a land of agrarian laborers as in Pearl Buck or a land of "four hundred million customers" as in the minds of American business. (He's said he was inspired by how rivalries and debates reminded him of rap battles.) Hsu's book puts a spotlight on oddball and crank H. T. Tsiang (whose work is being reprinted by Kaya Press), probably the only experimental Marxist novelist to have been arguably a member of the Brat Pack. It's a great book for anyone interested in what it means to be in a literary scene.
Scree: The Collected Earlier Poems, 1962–1991 collects the work of political poet and jazzy experimenter Fred Wah, a Hapa poet who went from an adolescence spent in his father's Chinese restaurant to being a living legend in Canada, though woefully underread here. Solmaz Sharif's Look weaponizes the vocabulary of the Department of Defense dictionary to write poems that witness the human cost of the War on Terror. Sabina Murray's Valiant Gentlemen profiles another colonial genocide: the Scramble for Africa, which in the Congo killed as many as ten million people. A charismatic storyteller with a rare gift for transmuting the archive into lyric performance and screwball comedy, Murray writes about revolutionary Roger Casement, whose investigations led to Belgium ending its occupation of the Congo Free State. Juliette Lee's Solar Maximum, which snuck out in the last few weeks of 2015, sublimates personal loss through the cosmology of interplanetary apocalypse: diagrammatic science fiction poems for speculators and wonderers. Finally, I'm always excited about whatever Kaya Press publishes, as well as their forthcoming novel by Anelise Chen, which I've heard described as a sports novel influenced by David Markson.
Ken Chen is the Executive Director of the Asian American Writers' Workshop and the author ofJuvenilia, selected by Louise Gluck for the Yale Series of Younger Poets.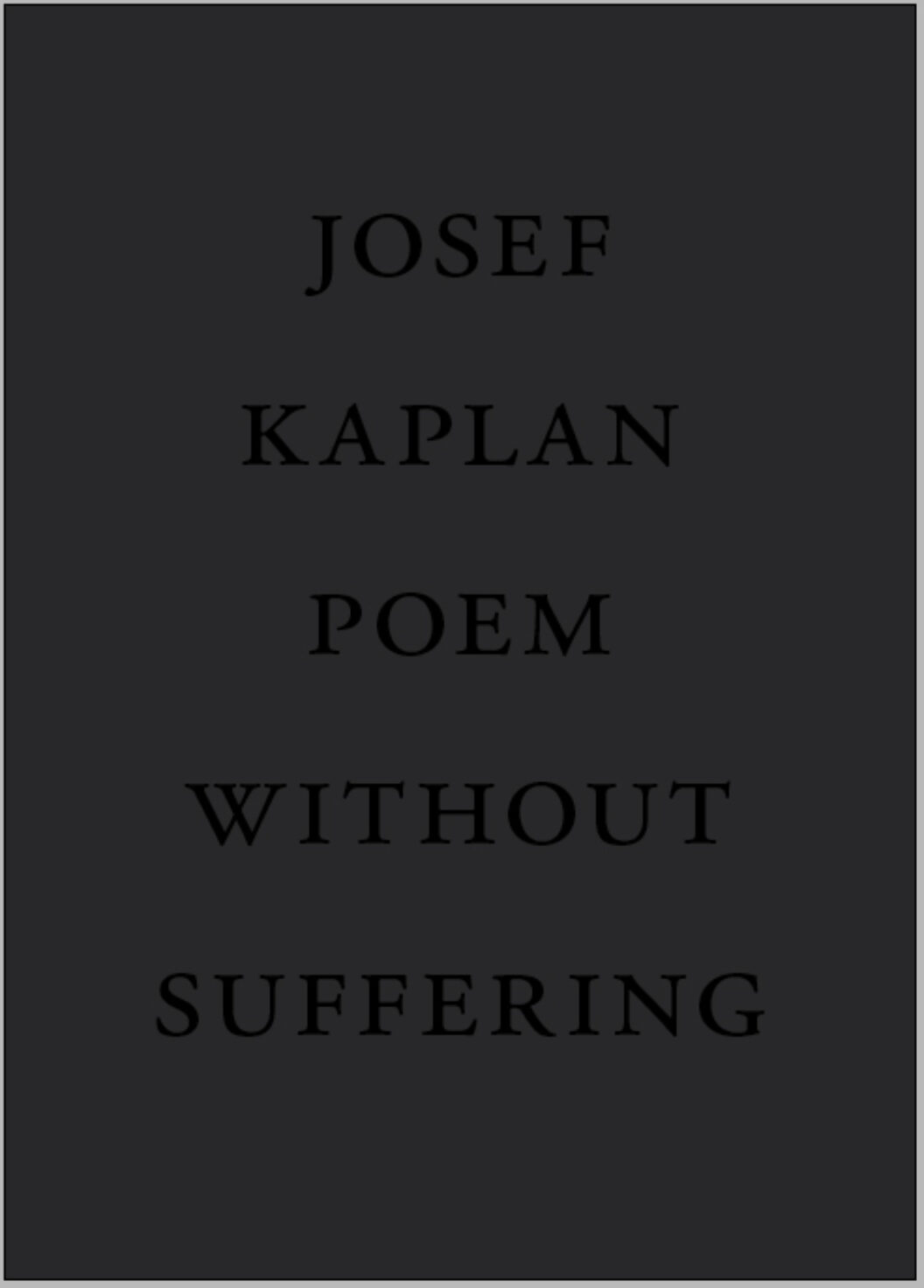 "To have it happen, / but to have it not / be considered / tragedy, at least not / in the traditional / sense, the way in / which one senses / form in drama / as human suffering. / It's not that." Thus begins Poem Without Suffering, Josef Kaplan's meditation on a hollow-point bullet traveling through the bodies of two children. While this subject seems inappropriate and Kaplan's style cold and cynical, his choice to begin his 82-page poem with a disclaimer on the "tragic" nature of the event, how it "creates / no suffering, at least / not in the moment / that it happens, / and at least not / for the children," sets up the political valence of the next 2,000-or-so lines as a parody of American liberalism's sobriety and pragmatism as a more efficient ideology for global military action than the jingoism and histrionics of conservatives. It's impossible for me not to read in those first lines, the perversity of the rhetoric that surrounded the events of 9/11 in its immediate aftermath (and continuing today), considering how the form of tragedy is structured around the hamartia, an error on the part of the protagonist that eventually leads to his downfall. There's a kind of ironic malignancy (or malignant irony) in the characterization of such events as "tragic," especially since it implies the victims themselves are to blame, and yet such a characterization is appropriate to the way we've had to deal with a guilt that we can't collectively take on (it belongs to our elected officials) and yet from which we cannot hide. It points to a deeper trauma than the fall of the two towers. Kaplan's poem accounts for such a "tragic" event in a dispassionate, materialist language, full of digressions into realistic and clinical descriptions of bodies, including a litany of possible arteries the bullet could sever. Such language seems grotesque when applied to the death of children, but in the poem, it's completely appropriate and, I think, successful in producing in the reader some much-needed bad conscience. The poem revolves around the question: What constitutes suffering? And the argumentum ad absurdum that follows demonstrates the disconcerting proximity of an ethics based on suffering and a cynical moral calculus in which a fully quantified suffering is just another, small variable in a war by the numbers directed by analysts and actuaries. Kaplan's poem challenges us to consider, in sometimes minute detail, the consequences of our insistence on the material basis of reality, implying that the choice of what constitutes "reality" is an ethical and not an empirical choice. Children get shot in the head all the time, all over the world, and for the most part, we treat it as if it's our God-given right that children get shot in the head—there's got to be an app for it by now—and not simply gun-loving conservatives but market-praising liberals as well. Kaplan's poem traces the alibis that we use to keep us from fessing as much and closes his poem with a shocking reveal that will have you questioning your assumptions of the politics behind his poem. But I won't ruin it for you, though you probably won't get it anyway.
Lawrence Giffin is the author of several books of poetry, including White Future, Christian Name, and Non Facit Saltus. His newest book, Plato's Closet, is due out from Roof Books in Spring. He lives in New York City. More can be found at lawrencegiffin.com.