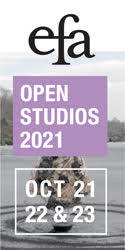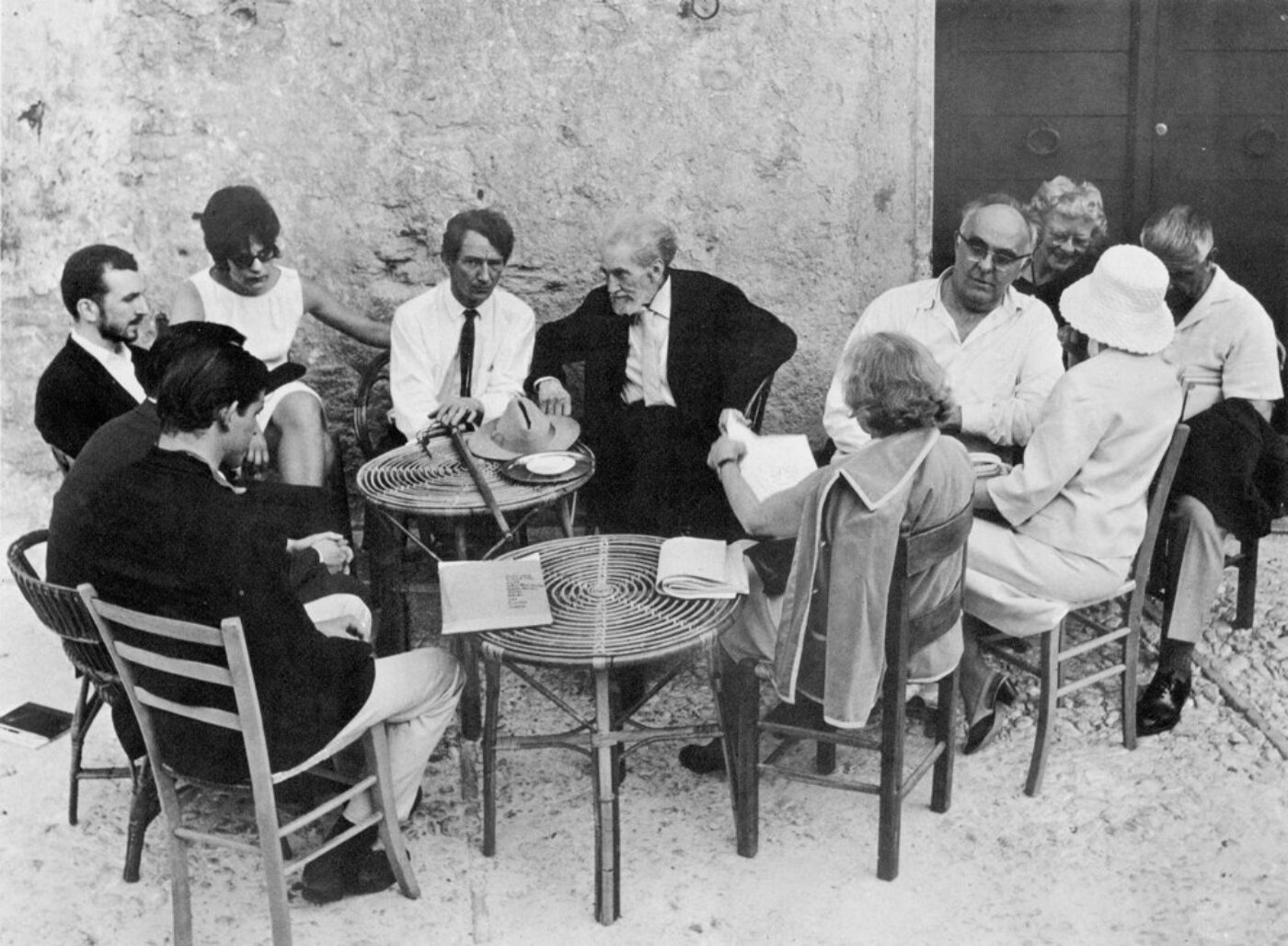 Frank O'Hara was asked by Gian Carlo Menotti to select the American poets for Settimana della Poesia at the Spoleto Festival of Two Worlds, June 26 through July 2, 1965. He chose Barbara Guest, Tony Towle, John Ashbery, Allen Ginsberg, Gregory Corso, Lawrence Ferlinghetti, Robert Lowell, Charles Olson, John Wieners, me, and, I think, Kenneth Koch and Frank Lima, as well. Menotti refused to invite Ginsberg and Corso because of the scandal they'd caused at the festival a year or two before. (This was during Allen's phase of taking off his clothes in public every chance he got.) Lowell declined. Tony couldn't go for lack of travel money. Menotti and company added Allen Tate and Ezra Pound. Then Frank himself couldn't go because of his curatorial obligations at the Museum of Modern Art (which may also have been why he was absent from the Berkeley Poetry Conference later that same summer). Nonetheless, Frank was there in spirit, having organized a tidy MoMA show of recent landscape painting that featured Alex Katz, Allan d'Arcangelo, Roy Lichtenstein, Jane Freilicher, Richard Diebenkorn, Robert Dash, Christopher Lane, Jane Wilson, and Aristodemos Kaldis.
Among the European and Latin American poets, some of them selected by Stephen Spender, were André Frénaud, Yevgeny Yevtushenko, Ted Hughes, Miroslav Holub, Pablo Neruda, Pier Paolo Pasolini, Salvatore Quasimodo, Lino Curci, Rafael Alberti, Johannes Edfelt, Ingeborg Bachmann, José Hierro, Murilo Mendes, and Desmond O'Grady. Spender acted as master of ceremonies for most of the week, with John Ashbery succeeding him on one occasion.
Leroi Jones's ritual drama Dutchman, which had opened at the Cherry Lane in New York the year before, was performed during the festival with the original cast of Jennifer West and Robert Hooks. ("Tremendous," said Pound to Olson when the latter asked what he thought.) Other people who weren't directly involved but showed up during this Poetry Week were: Joe Brainard, Kenward Elmslie, Maxine Groffsky, Lewis MacAdams, D.D. Ryan, Waldo Rasmussen (representing MoMA), George Schneeman, and Peter Schjeldahl. I read later that Pound's group included Buckminster Fuller and Isamu Noguchi, but no one seems to have been aware of them being there at the time.
"That's no epiphany, it's a wet dream!" said Maxine, as we saw from a slight rise above the Teatro Caio Melisso parking lot the young poet marking with eyes riveted, arms spread wide, in a posture of near-genuflection, the arrival of Charles Olson. Moments later, I joined the throng. John Wieners, also there to greet Olson, brought me over to introduce me, and Olson gave me a surprise bear hug. Olson's display of instant affection puzzled me until John explained that the woman with whom he and I once shared an afternoon at the Cedar Bar was Charles's wife Betty who since had died—I hadn't caught her name—and John had told Charles about how she and I happily clicked in that one casual meeting.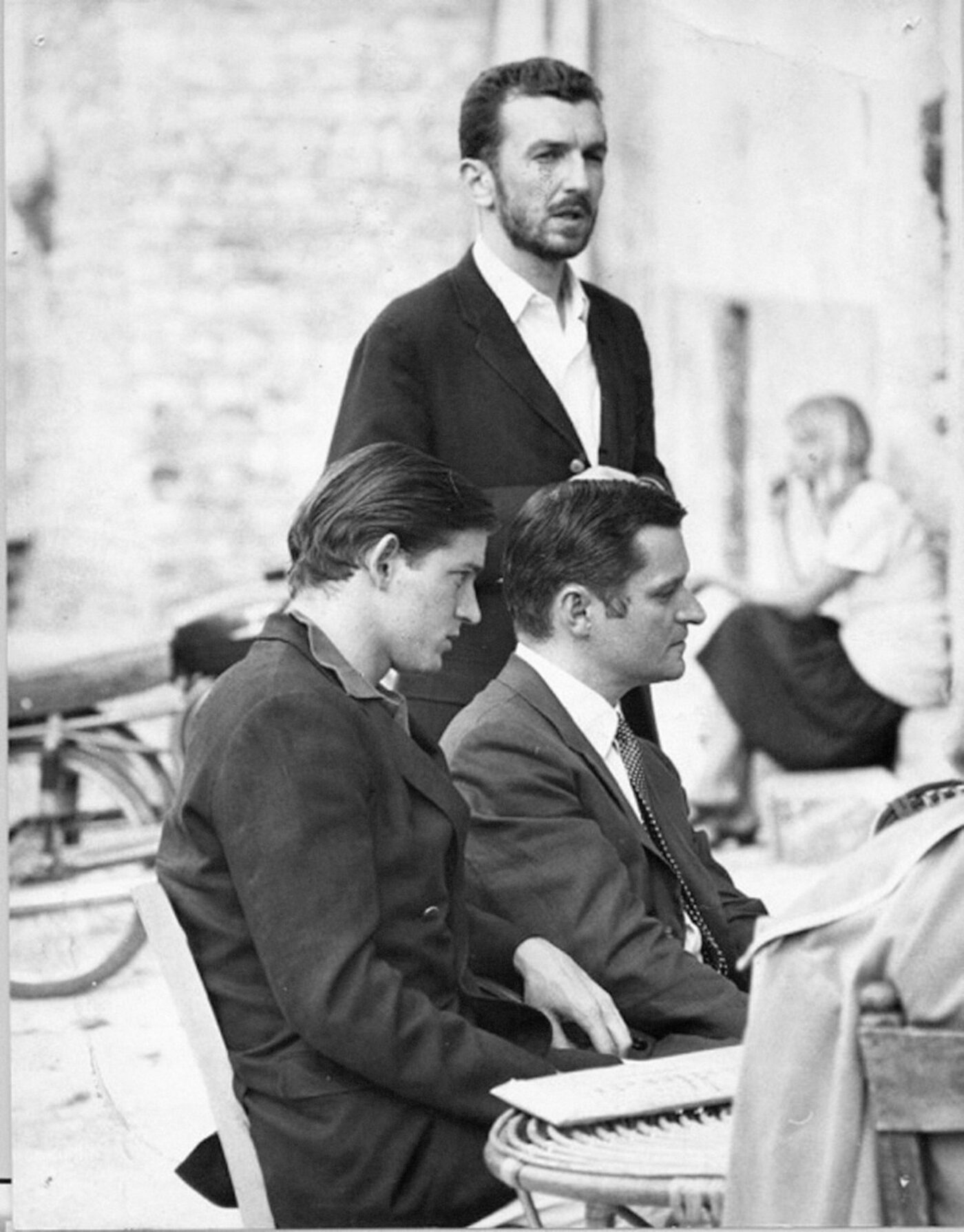 Inside the theater that afternoon, the first reader was Barbara Guest. By way of a pointedly undiplomatic curtain raiser, Stephen Spender rose to introduce the proceedings, and for the edification of the international audience, singled out Barbara as "a member of the New York School of poets, whose main distinction would seem to be that they all write about painting." Thus, Settimana was off and running. Yevtushenko read at length, one arm raised to the heavens, the other keeping time behind ("the Discus Thrower from Smolensk," Ferlinghetti called him). Allen Tate read what must have been the entirety of his "Ode to the Confederate Dead." Neruda also read for a long time—all of his Heights of Macchu Picchu cantos—but thrillingly.
In the order of things, Ezra Pound's reading was scheduled for the morning of the next to last day, July 1, with John Ashbery, John Wieners, and Johannes Edfelt from Sweden before him; then in the afternoon the roster was Olson, Pasolini, me, and the Brazilian Murilo Mendes, with John Ashbery introducing. Ezra, nearing eighty, in a loose-fitting linen suit, read from the royal box, deep in the rear of the theater. Even with a microphone, he was almost inaudible and read not his own work but Marianne Moore's poem-translation of La Fontaine's fable, "The Ant and the Grasshopper," Lowell's Dante "imitations," Pound's translations with Noel Stock of ancient Egyptian love poems and solo renderings of the Confucian Odes and the little-known Italian modern poet Saturno Montanari. All of us in the orchestra below stood up, turned and strained to hear him. The advance word had gone out that he was frail and silent, and that was pretty much the case. Olson wanted to engage him in some big-time earthshaking confab, but no soap, Pound wasn't up for confabbing in those days.
About Pound Joe Brainard wrote in his diary:
Ezra Pound arrived two days ago in Spoleto. I heard him read. I could not understand a single word he said. When you meet him he does not say a word: he rolls his eyeballs around and does not look real. He looks like he belongs on a coin.
In the afternoon, Olson read with great heaves "The Song of Ullikummi," his "fucking the mountain" poem. Pasolini addressed his Italian poems to a great claque of boys in pastel-toned, fuzzy Angora sweaters filling the front two rows. When Pasolini had finished, John went to the podium and began, "Next is a young American poet…"—meaning me, at which utterance the two "Pasolini" rows emptied out: Pier Paolo's boys had gotten up en masse and darted up the center aisle with great commotion. Once John managed to complete his brief introduction, I approached the podium totally shaken. Somehow, though, I managed to direct my opening poem upward to where Pound and his entourage were sitting, again in their box, and because the poem I read was clearly in line with some of Pound's early writings—I had, in fact, at about that time, fallen all over again for his authoritative manner—I saw that he was clapping and others had followed. That initial applause steadied me somewhat, and I was able to go on. (Renée Neu, Frank's assistant at MoMA, had done the translations of my poems into Italian for the bilingual audience handout sheets.)
Afterwards at the Tric-Trac, Pound sat with Olga Rudge and Caresse Crosby, more or less "guarded" by the relentless Desmond O'Grady. John Wieners and I went up to Pound with copies we had each just bought of a slim, red-bound Italian edition of his poems, which Pound inscribed (mistaking my last name as "Bergson"), followed by a greeting, "Salut," and his signature.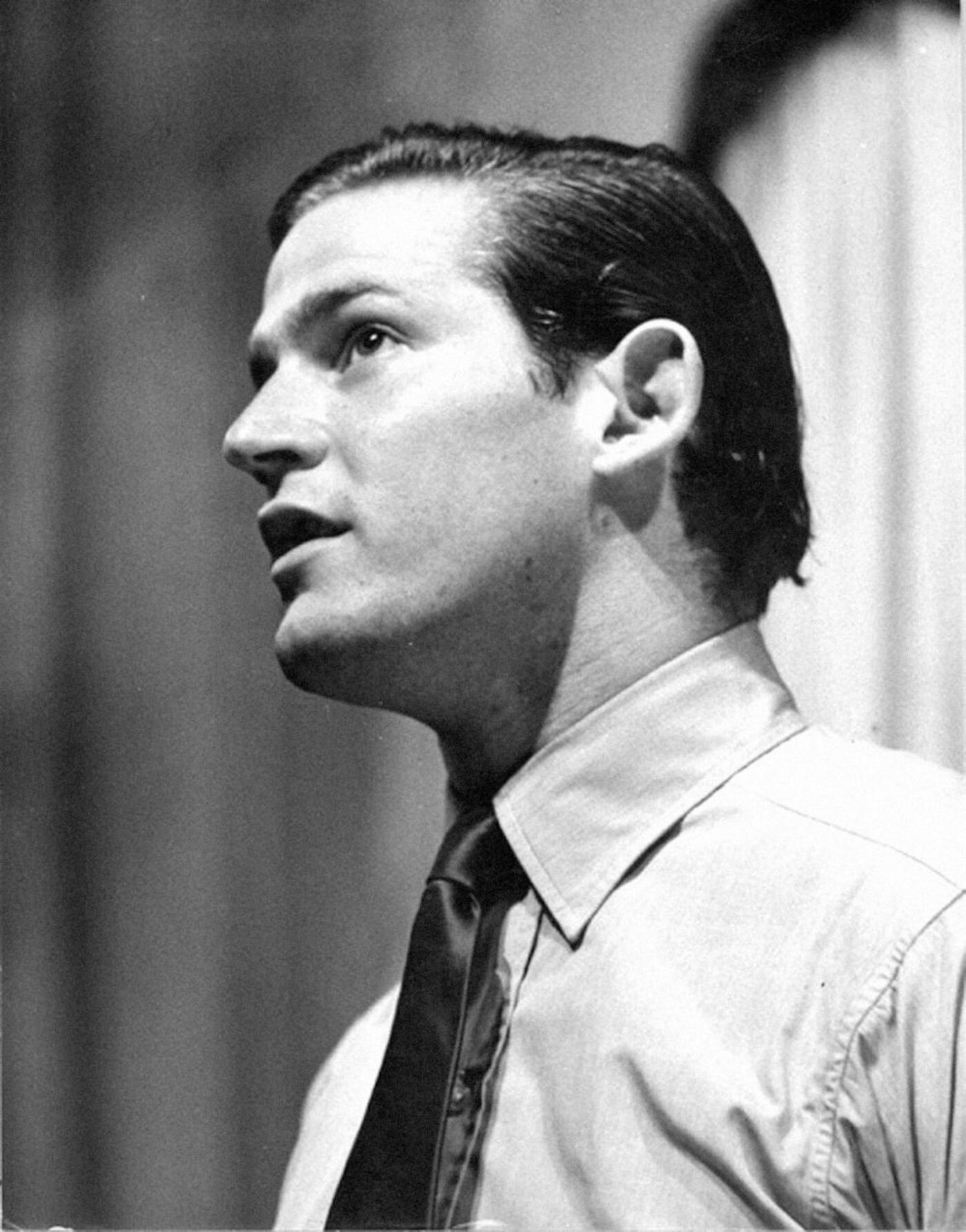 The next morning I returned to the Tric-Trac and, wanting a rest from the folderol, decided to have breakfast alone in the café's backroom. But the backroom wasn't empty. No sooner had I settled at a little table just inside than I saw that there was a large company at the long table beside me, with Pound and Olga Rudge at the near end and a film crew at the other. Gulp: I had accidently sat myself down about two paces to one side of Ezra Pound. Trying my best to be invisible, I picked up a glossy magazine from the small table next to me, and no sooner had I begun flipping through it than I saw it contained an article on Pound's old friend, the sculptor Henri Gaudier-Brzeska. No escape. I got up, approached the table and showed the magazine spread to Olga Rudge, who, gesturing to E.P., said "Well, show it to him!"
"I imagine you'd enjoy seeing this," I said to Pound as I shoved the magazine (Connaissance des Arts, I think it was) under his chin. He took it, I went back to my seat; minutes passed while he looked long and hard at the text and pictures, then looked back at me and offered to return the magazine. "You keep it," I said, and he nodded. Silence. By then my breakfast had arrived. I picked up a newspaper and, thinking to resume my modicum of anonymity, began to concentrate on the day's news when suddenly the room was full of the fullness of Pound's voice, "And then went down to the ships / set keel to breakers, forth on the godly sea…" He read through all of "Canto I" and a couple of others, all frailty, for the moment, gone away.
One other event involving Pound was Max Neuhaus's account on another day of Morton Feldman's percussion piece "The King of Denmark." As required, Max performed this extremely sotto voce Feldman composition in the theater lobby with a small group of listeners standing in semicircle around him and his elaborate setup of bells, gongs, pipes, triangles, cymbals and so on. Pound, the only one sitting, placed himself a little forward from the rest and watched intently every one of Max's moves, taking in the delicate and widely spaced sounds for the duration of the work, about seven minutes all told.
Bill Berkson (1939–2016) was a poet, critic, and professor emeritus at the San Francisco Art Institute. His most recent books are Expect Delays, Amsterdam Souvenirs (with Joanne Kyger), and Invisible Oligarchs: Russia Notebook January–June 2006 & After. Spoleto '65 is one of a miscellany of memoirs called Since When, forthcoming from Coffee House Press.
Originally published in
Featuring interviews with Sarah Oppenheimer, Mel Chin, Marina Rosenfeld, Okwui Okpokwasili, Laia Jufresa, Nell Zink, Jen Bervin, and Dianna Frid.