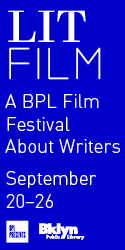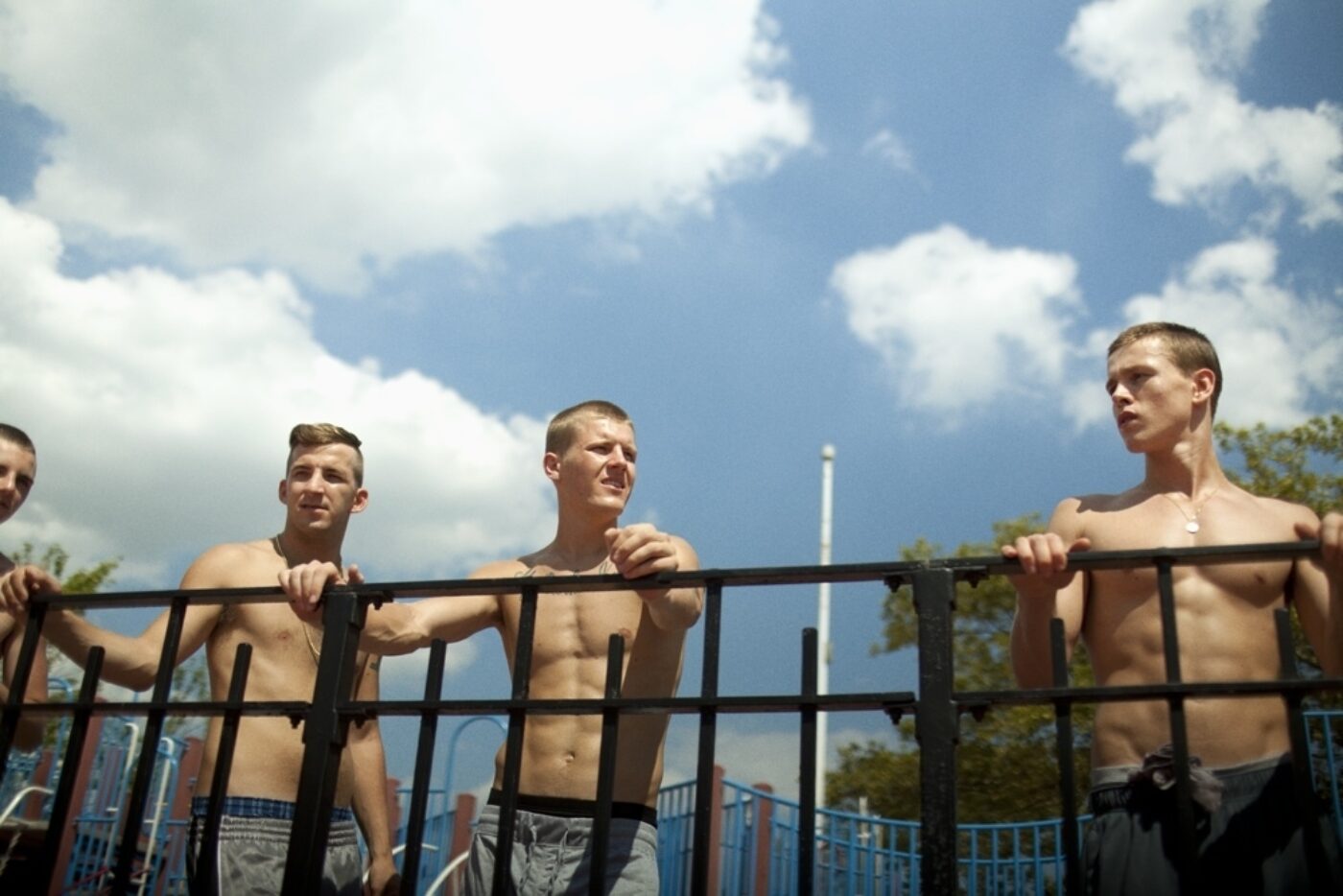 To say that Frankie, the protagonist of Eliza Hittman's film Beach Rats, is a young gay man living in Brooklyn is misleading. First, Frankie (played expertly by Harris Dickinson) refuses to identify as gay, despite the fact that he regularly trawls a gay chat site called Brooklyn Boys and on occasion meets up with its fellow-users for sex. Second, this isn't the Brooklyn of high-rise condos and nitro cold brew. It's working-class, socially unprogressive South Brooklyn—Sheepshead Bay, Gravesend, Gerritsen Beach, and the like—and it is not, to say the least, the best place to be gay.
Beach Rats, which earlier this year won Sundance's Best Director award for U.S. Dramatic, is writer-director Hittman's second film, after 2013's It Felt Like Love. If Beach Rats were that film's sequel—both document the sexual becoming of a teen in South Brooklyn—it might have been called It Felt Like Anything But. There's little love in Frankie's anonymous sexual encounters; little love in his relationship with Simone (Madeline Weinstein), a neighborhood girl whose affections torment Frankie in his inability to reciprocate them; and little love at home, where his father is dying of cancer and his mother (Kate Hodge), distracted by grief, offers only minimal parenting ("Please tell me what's going on," she says to a visibly desolate Frankie. "Just spit it out"). Frankie appears happiest when he's loitering the boardwalk, picking pockets and scrounging for drugs with his trio of fellow-bros (you might call them Brooklyn Boys). But his friendship with these young men is predicated on keeping his sexuality a secret. How might they receive the news that he sometimes meets men in the woods? A brief scene on the Coney Island boardwalk, in which the boys take turns bashing an arcade punching bag, offers indication enough.
What love there is in Beach Rats belongs to the camera. Rarely has the life of a bro been painted with such tenderness. The images hum with desire and, like desire, they shift uneasily between dreaminess and menace. Ocean waves sometimes soothe and beckon; sometimes they crash with rage. The garish lights of Coney Island glow with frantic possibility; but the screams of thrill riders press on Frankie, as if the inner racket of his own agony has been made external. A scene in which the boys play a game of handball begins as a dance of gleaming torsos, until one of Frankie's friends, seemingly for no reason, pelts him. So the markers of doom begin to accumulate. Frankie's first rendezvous in the woods is harmless enough. But the next man asks, to Frankie's alarm, if he's a cop, and the next forces Frankie's face down on his crotch until he gags. We begin to sense that we're in familiar territory. Frankie, like legions of closeted protagonists of yore, is fearful what might happen were he to step into the light. He has reason to be.
Beach Rats is set in or around the present day, but it feels in many ways anachronistic. Brooklyn Boys, Frankie's online portal of choice, calls to mind sites like Adam4Adam and ManRoulette, which, in the age of mobile apps, possess about as much relevance as MySpace. This isn't to suggest that the horny don't still patronize such pages—both sites remain alive and well—or that sylvan cruising has, in the era of gay weddings, been rendered entirely obsolete. But a film more interested in contemporary gay life might have nodded to Grindr (to say nothing of more above-board dating apps) or acknowledged that an island teeming with gay bars lies in wait for Frankie a mere subway ride away. Hittman seems to suggest that some regions, even ones proximal to liberal bastions like North Brooklyn and Manhattan, progress more slowly, if they progress at all. But the time warp of South Brooklyn enables her to traffic in a type of gay drama that feels complacently old-hat.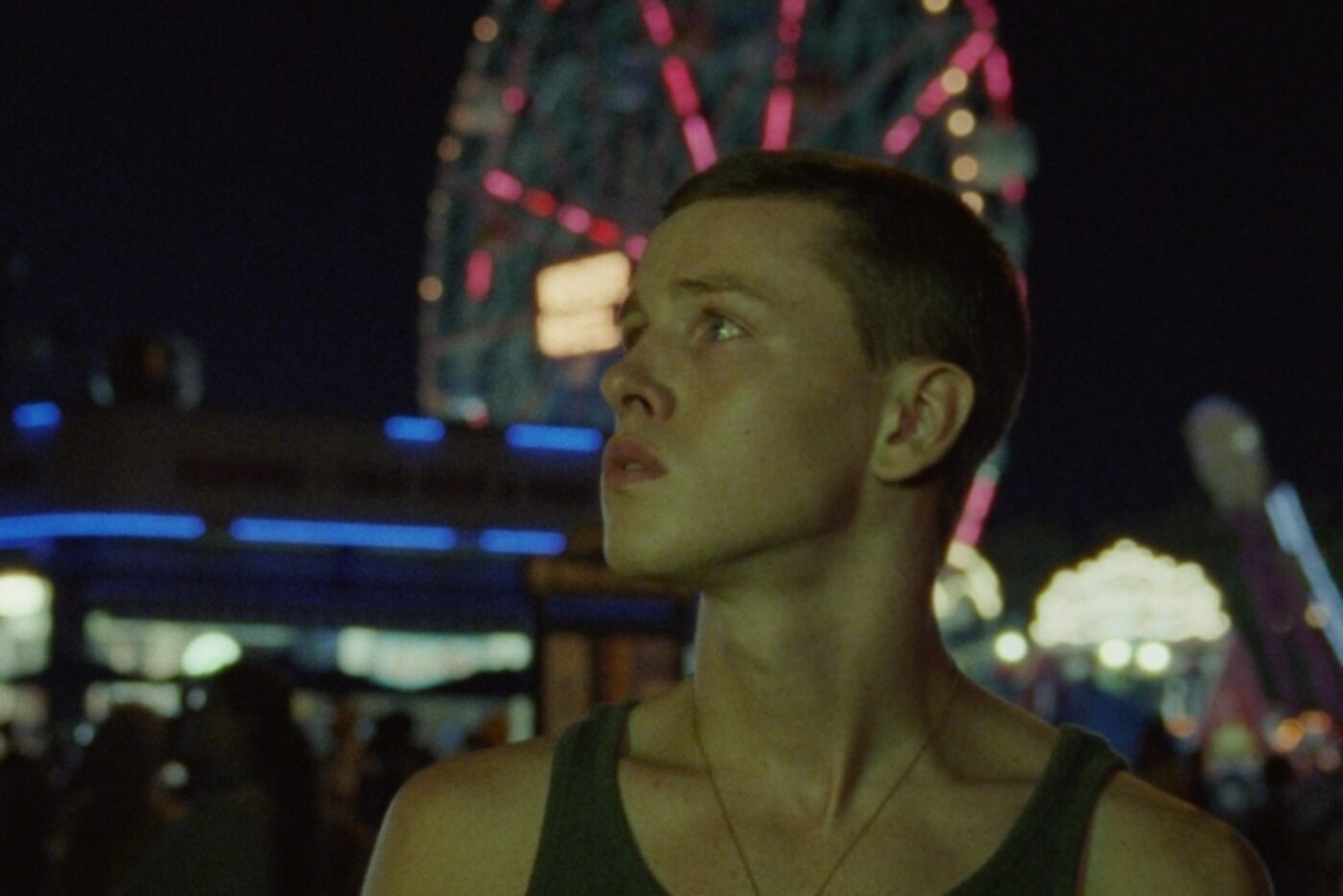 Hittman is boldest when she allows herself to focus, with a risky prurience, on Frankie's beauty. The film opens with Frankie taking shirtless selfies in the mirror. The camera, like the eye of lust, zeroes in on particulars—here's a bicep, here's an armpit, here's an exquisitely defined pec. Such intensive looking (which is ours as well as Frankie's) reveals a truth about same-sex attraction. Frankie, like Narcissus, occupies at once the position of the desirer and the desired. Lift those dumbbells, he seems to be telling himself. Groom thyself. Become the one you'd like to fuck.
As Beach Rats nears its conclusion it begins to take on a needless fatalism. After an encounter with a potential hookup turns violent, we're left to wonder what repercussions will befall Frankie, and whether his private yearnings will ever see the light of day. Our last image is a fireworks-lit sky over Coney Island going suddenly dark. Smoke drifts against the black sky, as if to imply that the flame of Frankie's life has been extinguished. One wishes that, before bringing him to this brutal finish, Hittman had simply put Frankie on the train to Manhattan, where he might have found a kind of heaven. Instead, she damns him to hell.
Beach Rats is now playing in select theaters.
Daniel Lefferts is a writer living in New York.