Spike Jonze's Being John Malkovich by Nic Roman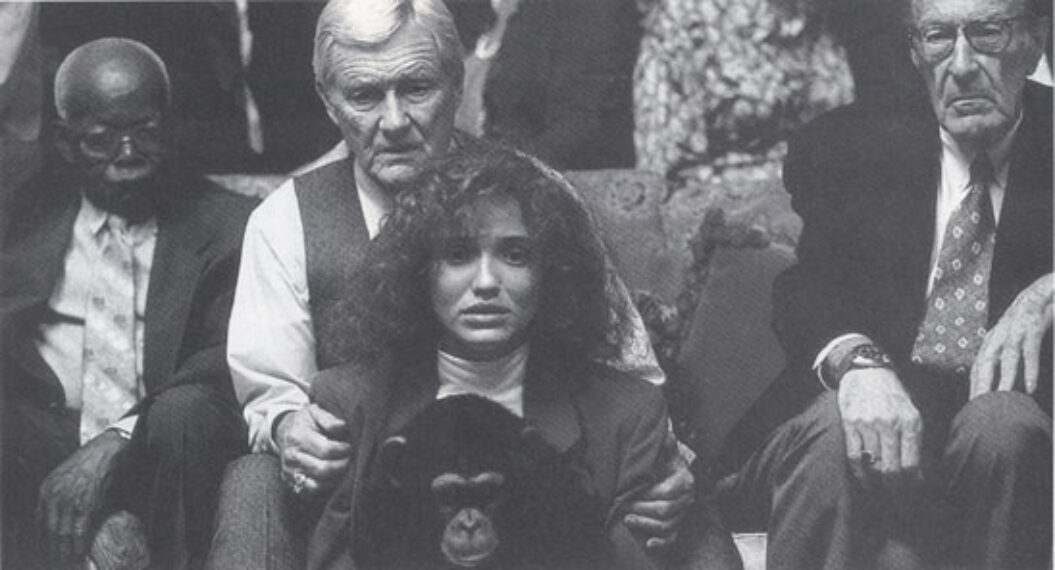 Fantasies of escape—from the doldrums, inadequacies, disappointments, alarm clocks, from the inevitability of the daily—take myriad form, most frequently geographical. To the seaside, to the mountains, to the suburbs, to Paris!
…What if the escape were more metaphysical? What if you had the chance to escape your identity and rather than reinvent yourself, you could simply take on the enviable identity of a rich, famous, smart, sexy person? What if there were an Alice in Wonderland portal that plummeted you into the body (and mind) of John Malkovich? It's an irresistably preposterous premise. And first-time feature director Spike Jonze runs headlong into the web of its completely mental implications; his glamorous-gone-frumpy stars Cameron Diaz and John Cusack (only a make-over away from Malkovich in real life) driving the skin-hopping astral cart with unflinching conviction. Being John Malkovich is a big, fat, marvelous, escapist trip. To the rabbit hole!
—Nic Roman
Being John Malkovich, directed by Spike Jonze, will be released this October by USA Films.
Originally published in
Featuring interviews with Errol Morris, Peggy Shaw, Laurie Anderson, Carlo Ginzburg, Raymond Pettibon, Judy Pfaff, Mellisa Marks, Edward Said, and Margaret Cezair-Thompson.