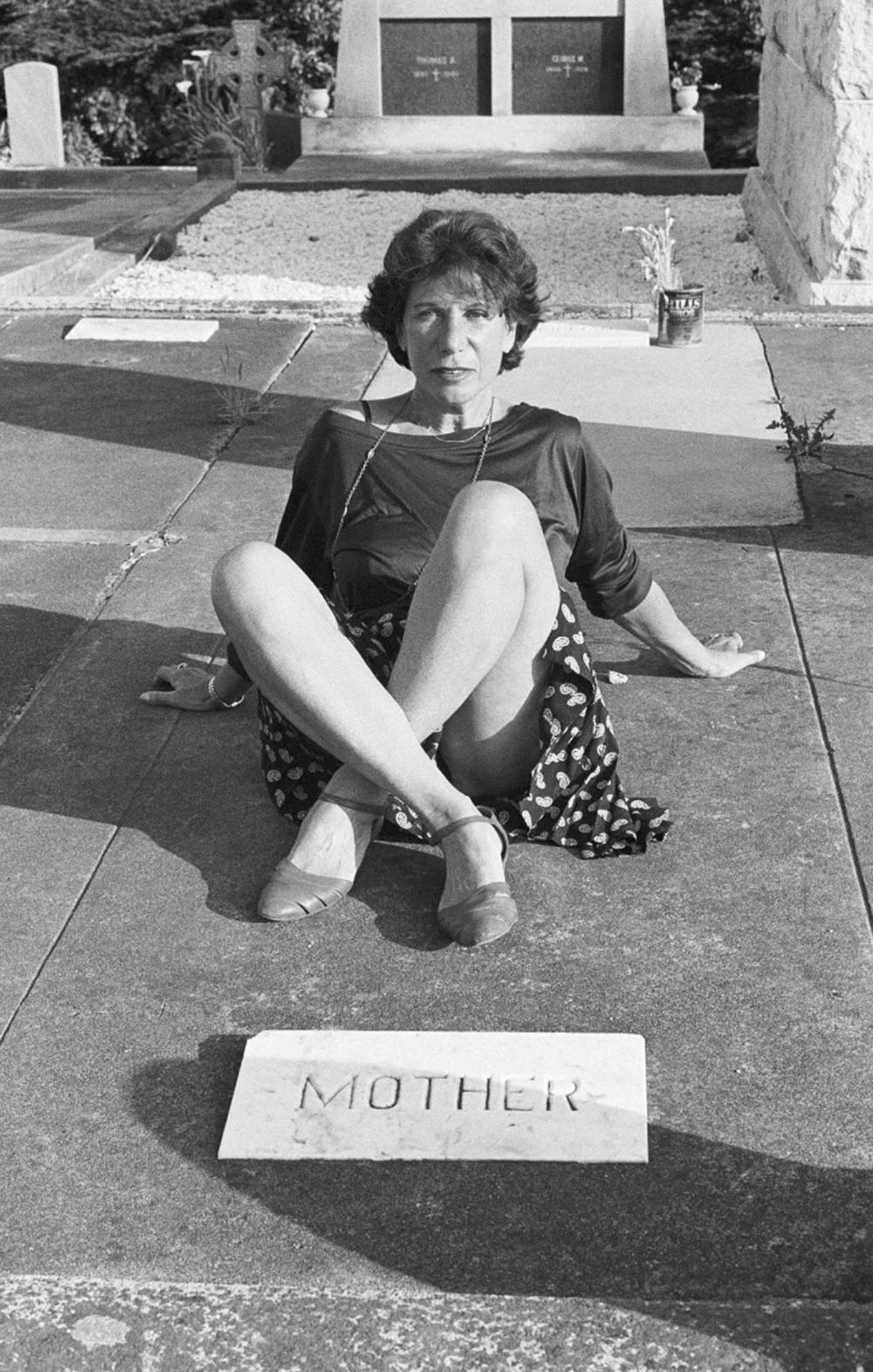 Éditions Xavier Barral, 2017

As her mother, Monique Sindler, lay dying, the artist Sophie Calle put a camera at her bedside in order to record her last words. Having always wished to be a part of her daughter's work, her mother responded: "Finally!" Calle sat with her, marking the moments of her passing: her last pedicure, the last book she read (Ravel by Jean Echenoz), the last notes of music she listened to (Mozart), her last tears. Her last word was souci (worry). But her last breath—taken a little after 3 PM on March 15, 2006—was, Calle discovered, "impossible to capture."
Calle's new book, Rachel Monique, is an elegy of sorts posthumously coauthored by the artist and her mother, who is also its subject. Just days before she passed, Calle's mother gave her a box of her photographs and diaries, which Calle has edited to conjure a phantom who was once near, if not always dear. We learn of her mother's many husbands, lovers, and one-night stands. We learn that Sindler and her parents hid during the war on a farm in Fond-de-France. She loved drinking, smoking, and Marilyn Monroe. In many of her pictures, Sindler posed flawlessly, clearly aware of the power of the image and wanting to look her best for posterity. Calle includes unflattering details of their relationship in the book, too. "She irritates me, because I'm never a priority for her," Sindler wrote in her diary about her own daughter. "She would put anyone ahead of me."
Calle's mother knew the value of documents, having served for a time as an archivist for the popular French magazine L'Express. "She wasn't naïve about what might happen to them if she left them in my hands," Calle explains. She also knew her notorious, illustrious daughter had long made a name for herself as a covert portrait artist shadowing the lives of others in order to learn about and document them. For Suite Vénitienne (1980), Calle had followed a man she briefly met at a party to Venice without his knowledge, recording how she pursued and finally found him. For The Address Book, a series of essays published in Libération in 1983, she met with people whose names and contact information she had taken from an address book lost by a certain Pierre D., a man unknown to her.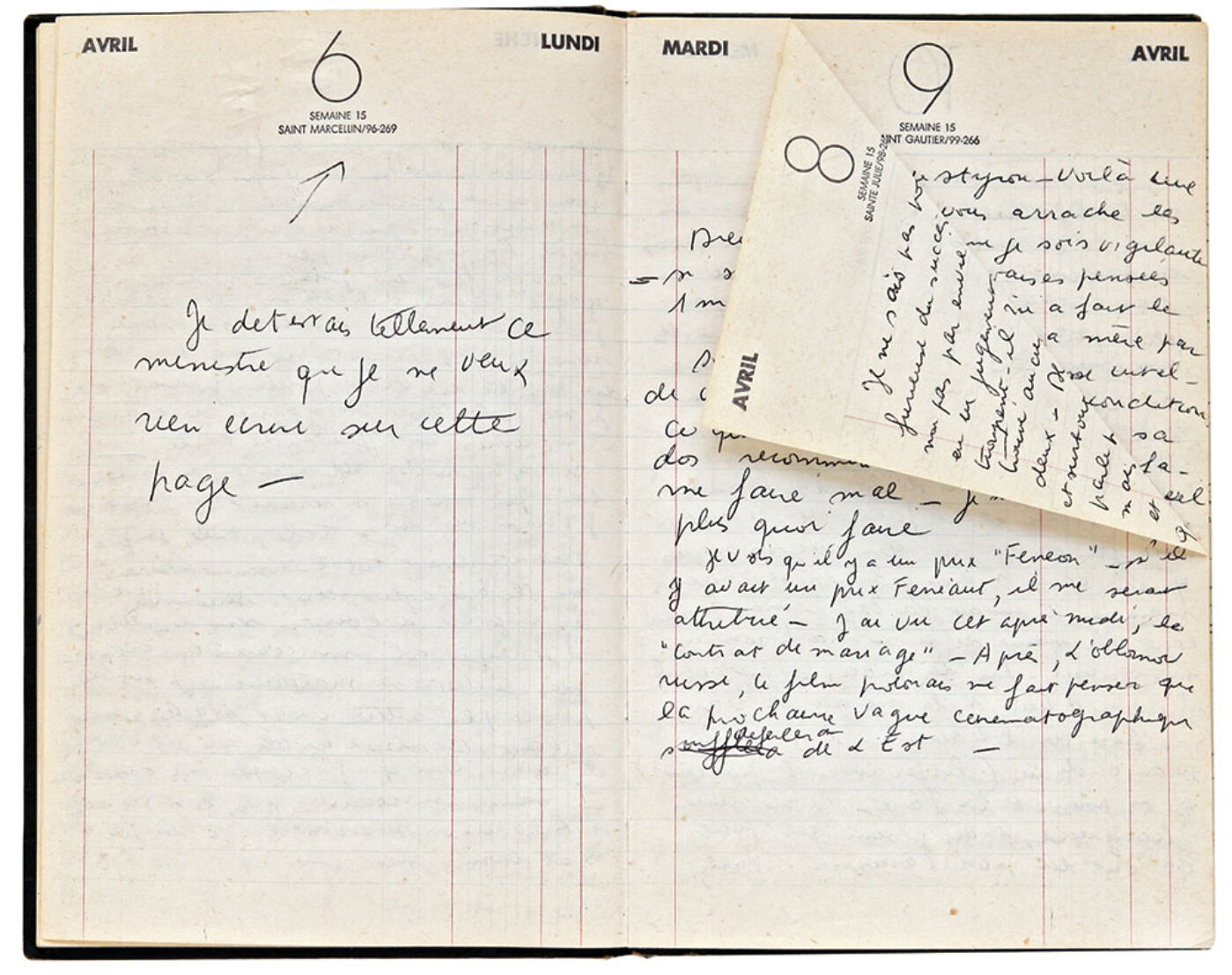 Perhaps because Calle's subject is so close to her and so complex, the book's tone is cooler than might be expected; icy, one might joke, after Calle buries some of her mother's effects—a portrait, a Chanel necklace, a diamond ring—on the Arctic's northern glacier. In Calle's hands, Sindler's memorial becomes a kind of time bomb, sending shards of her mother's life and story into an unknown future. "Maybe in thousands of years, glaciologists will find her ring and endlessly discuss this flash of diamond in Inuit culture," Calle writes. "Or perhaps a beachcomber will discover it and swap it for a house in Grenoble." Icier still are the images from the Rachel Monique installation at the Palais de Tokyo in 2010, which briefly raze the book into an ordinary exhibition catalog: photographs of Sindler's gravestone, a copy of her obituary, a coffin-shaped clock, a monochrome painting of the word souci. These expressions of a daughter's grief all point to her mother's absence while failing to conjure her presence as compellingly as the rest of the book.
Perhaps because Calle believes in the profundity of last words, she allows Sindler to have them, reprinting her mother's book stamp on the final page: ce livre a été volé à Monique Sindler (This book was stolen from Monique Sindler). Calle, daughter-as-thief, finally takes from her mother what she'd always wanted to give: something of herself, something of her life, so that one day she might be remembered as a work of art.
Jennifer Krasinski is an art columnist for the Village Voice and writes on performance for Artforum.com.
Originally published in
Featuring interviews with Steffani Jemison, Amitav Ghosh, Curt Stager, Ron Athey, Stephin Merritt, Rita Ackermann, Bryan Hunt, David Levine, Hari Kunzru, Sjón, and George Saunders.