Actress's Ghettoville and the marketing of isolation.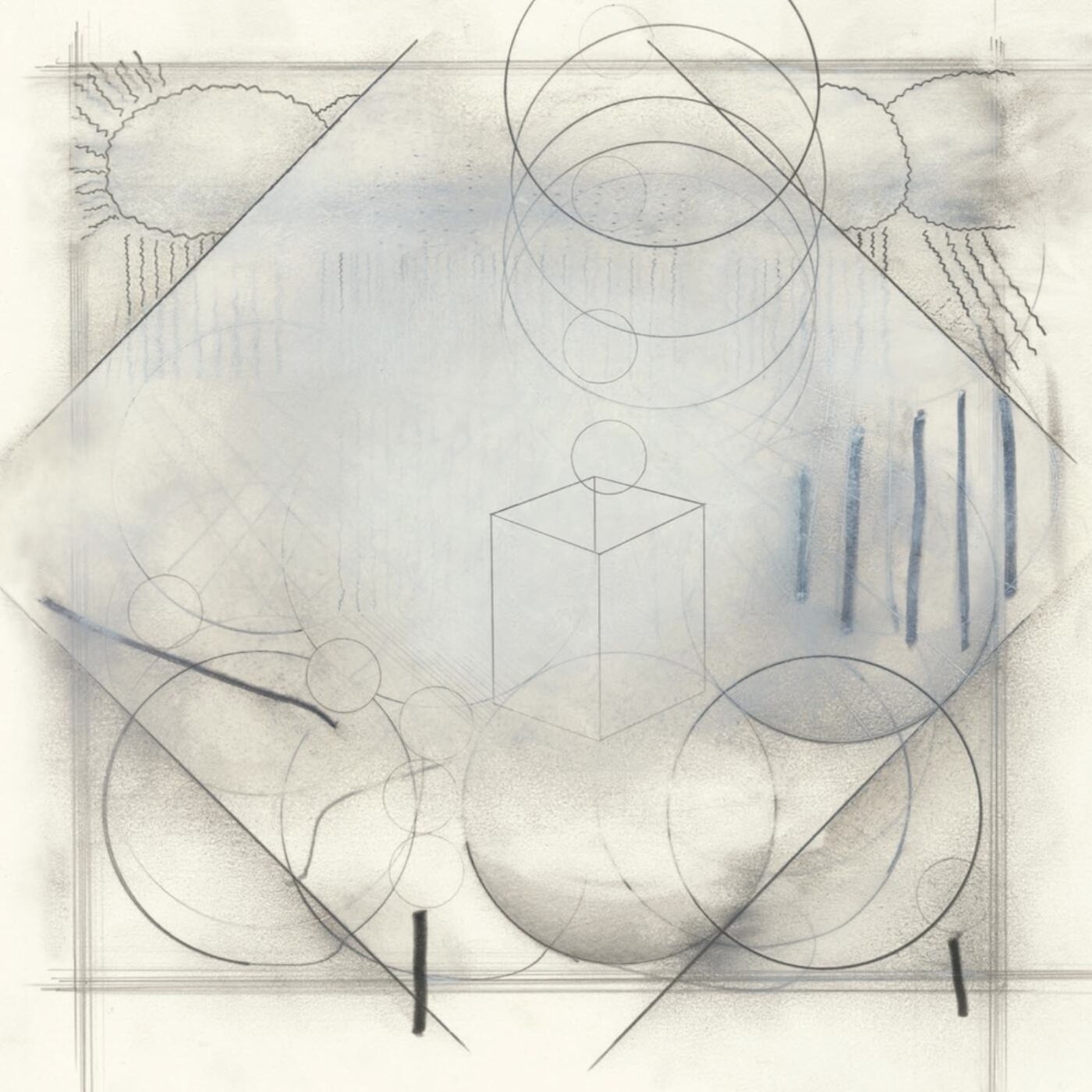 "Isolationists' asocial music is providing a suitable ambiance for those people placing their faith in solipsism."
–Kevin Martin (1994)
"I would make music to make myself feel better, or to try and stabilize myself, or to try to mess myself up. These days I make my music as a response."
–Darren Cunningham (2014)
The ascendancy of Actress, the rumored ex-anonym of South London producer Darren Cunningham, culminated earlier this year with the release of Ghettoville, a beguiling and vacuous album of meticulous, quasi-isolationist design. Accompanied by an impressive and undeniably effective press blitz (including a Wire Magazine cover story and Dazed Magazine"takeover", in addition to a lengthy Quietus interview and an Ad Hoc think piece), Ghettovillewas at once everywhere and ungraspable. The seemingly deliberate allocation of such lack from an artist poised upon vastly widening exposure seems difficult to reconcile, and begs the glaring question, Why? The accompanying press release goes to some length partially answering this:
Ghettoville is the bleached out and black tinted conclusion of the Actress image.
Where the demands of writing caught the artist slumped and reclined, devoid of any soul, acutely aware of the simulated prism that required breakout.
Four albums in and the notes and compositions no longer contain decipherable language.
The scripts now carry tears, the world has returned to a flattened state, and out through that window, the birds look back into the cage they once inhabited.
Spitting flames behind a white wall of silence.
The machines have turned to stone, data reads like an obituary to its user.
A fix is no longer a release, it's a brittle curse. Zero satisfaction, no teeth, pseudo artists running rampant, but the path continues. R.I.P Music 2014. 

– Actress
Ghettoville is by far not the first IDM album to posit malaise or vacancy as a premise. It has been twenty years since the release of the fourth installment of Virgin's reductionist Ambientseries, a double-disc set entitled Isolationism, which brought together a slew of tracks by artists of varied disciplinary distinction under one suitably theoretical banner. Compiled by Kevin Martin (The Bug, King Midas Sound, et al), it marks the perceived nexus between certain strains of post-rave expansion and noise culture, formalist sound experiments and improvisation, which would be notably borne out in the coming decades by Aphex Twin, Autechre/Gescom, Oval, the original Mego roster, Panasonic, Basic Channel, Sandwell District, and Untold, to name but a few. In the case of Ghettoville, there have also been allegations of an Afrofuturist agenda, and while the influence of Afrofuturist techno and house purveyors like Heiroglyphic Being and Drexciya, as well as hip-hop titans RZA and Madlib, is undeniably embedded, this seems to me something of a red herring1. There is an indication of socio-political concerns (album title) and identity politics (the "conclusion of the Actress image"), but this is predicated on a formally existentialist sound design, rendered with an economy of palette and cumulative repetitiveness, which belies the portrayal of a stark unconscious, a deliberate detachment, and the containment of a sort of self-actualized void—in short, an abstraction whose cause is to reference itself.
Leyland Kirby, known as The Stranger, maps similar terrain in his contemporaneous offering Watching Dead Empires in Decay. The album was released a few months prior to Ghettoville, and received lesser, though not insignificant, acclaim. There is a detached sentimentality and even nostalgia at play in Kirby's work, most notably as his much lauded Caretaker persona, which is itself derived from the indelible and visionary ballroom sequences of Stanley Kubrick's The Shining. Although Dead Empires does occupy a discernable present, a wistfulness prevails which keeps it on the whole somewhat at odds with Ghettoville's sheer yet hollow immediacy.
Each of these releases would seem to comment on states simultaneously external and introverted, by combining themes of urban and technological blight with poetical remove and a certain ambiguity. The end results are evocations of stasis, and are most effective when listened to alone. Subjectively, both Ghettoville and Dead Empires describe spaces at once familiar and uncanny. For me, they call to mind the title track from P16.D4's "Kühe In 1/2 Trauer" ("Cows in ½ Mourning"), and certain passages by the Newcastle Collective :zoveit*france:, each enigmatic and obscurantist progenitors of sound-as–thought from a bygone and differently connected era. Ultimately I found the most striking similarity to be to the work of Omit, the prolix and hermetically realized output of Clinton Williams of Blenheim, New Zealand. While this work has nothing whatsoever to do with any IDM thru-line that connects Actress and The Stranger to a more available place in commercial pop culture, there is a prescience of monomania in the thirty or so Omit releases (mostly cassettes, released between 1990 and 2008) that predicts moments on both Ghettoville and Dead Empires with an eerie exactness.
Owing to the gulf of intervening years, Williams's body of work as Omit stands at a stark remove from current click and search connectedness, with little online visibility and even less historical abstract. Operating in virtual isolation in Blenheim and relying on snail mail correspondence for what little exposure he thus gleaned, Williams crafted Omit, and his Deepskin Conceptual Mindmusic imprint, as a dystopian, pseudo-scientific documentary sound experiment (the apparent crypto-amnesiac concordance of the Omit aesthetic with the work of American outsider artist Paul Laffoley is the subject of further conjecture and an essay in itself). A tendency to romanticize this kind of prolificacy in a vacuum calls to mind the following short passage on the suspension of time from Nabakov's Invitation to a Beheading: "Between his movement and the movement of his laggard shadow–that second, that syncope–there is the rare kind of time in which I live–the pause, the hiatus, when the heart is like a feather …"
Though there is a foregrounding of aleatory elements in the Omit soundscapes (perhaps due to the analog or tactile nature of their assembly), their overall similarity to the recent releases by Actress and The Stranger, both of which were released commercially with a deliberate veneer of isolationism and assembled via modern means, begs the question of intentionality and execution in all three cases. Ostensibly, each of these artists has set about allocating a kind of place to be occupied by the listener, as well as the suspension of time—demonstrated, as it were, by titular devices such as "About To Enter A Strange New Period" (The Stranger), "Time" (Actress), or "The Invision State" (Omit). And if these works are thought of as text or prose, there are notable differences in the style of punctuation that each artist employs in the presentation of their elements, which, in varying stages of their unfolding, together constitute each whole. That among Williams's primary sound sources are eviscerated motors and field recordings of children or rain, while Cunningham allegedly uploads and then re-records elements from YouTube for a certain corrupted yet familiar fidelity, is not insignificant; nor is Kirby's post-modern pranksterism as v/Vm, or his more reverential attachments to Kubrick (and subsequently to W.G. Sebald) as The Caretaker. Each of these contextualizing approaches serves to locate the listener amidst a mimetic situation, one that is then retrofitted by experience as memory—that is, as the listener having been somewhere. And that that place is remote, and the experience of it somewhat uncanny, would seem paramount to the efficacy of these works.
That there are many relevant artists and examples that have not been addressed here is duly acknowledged; there is no shortage of field and/or armchair research out there for further investigation. A few more recent instances worth mentioning are James Holden's immersive The Inheritors, the increasingly sophisticated output of Chicago's Brett Naucke, and the pop phantasmagoria of Arca and Thug Entrancer, as well as the entirety of the Kye and Ghost Box label rosters. But what would seem among all of this to set Ghettoville aside is the aspect of crossover and the seeming availability of something ineffable contained therein, devoid of an easily defined sentiment. There is nothing Bowie-esque or rock and roll about the departure of Actress, just Ghettoville's not-with-a-bang-but-a-whimper magnetic vacuum, and Darren Cunningham's achievement of placing this little black hole in the center of a swirling conversation—and then, from plain sight, attempting to disappear.
1 http://rhizome.org/editorial/2013/dec/17/mundane-afrofuturist-manifesto/
Keith Connolly is a founding member of the No-Neck Blues Band, a seven-piece improvised-music collective and a contributing editor at BOMB.