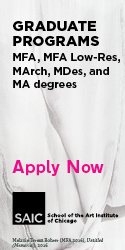 Say for instance you're a girl/    but citified/    a hard sister
like to keep her eyes open when she fucks/    carries weapons
for the urban night creatures on the prowl/    Say you ain't
got no freudian thing/    but you packing none the less:
         your mucous is acid
         your anger on a leash
& can't no wish from the mouth of a warm eyed boy
make you blink
Before the girl mist can enter you/    before you ever cop
a feminine buss/    blow the urban rust out of your uterus
         you got to clear house
         you got to clean out
all the greasy fuzz/    left behind by the rat pack lot
of ex-lovers
You got to celibate/ in silence
& wait & wait for a red blush to rise up
a sparkling rush as radical as your first blood
as muscular as your momma's hands in soapy water
cold as the shock of the first breath
the earth blew into your lung
The black sky wants your ass purified
& clear enough to release this city's fear
free enough to close your eyes
go inside & hear her.
From "Solitude Ain't Loneliness," Good Sense and The Faithless (West End Press, 1994).
Originally published in
Featuring interviews with Frances McDormand, A.M. Homes, Padgett Powell, Tina Girouard, William Pope. L, Butch Morris, Malcolm Morley, Jafar Panahi, and John Elderfield.