Soap Opera Prophets: Personal Problems by Michael Blair
A rediscovered milestone in independent black cinema.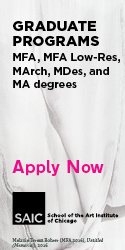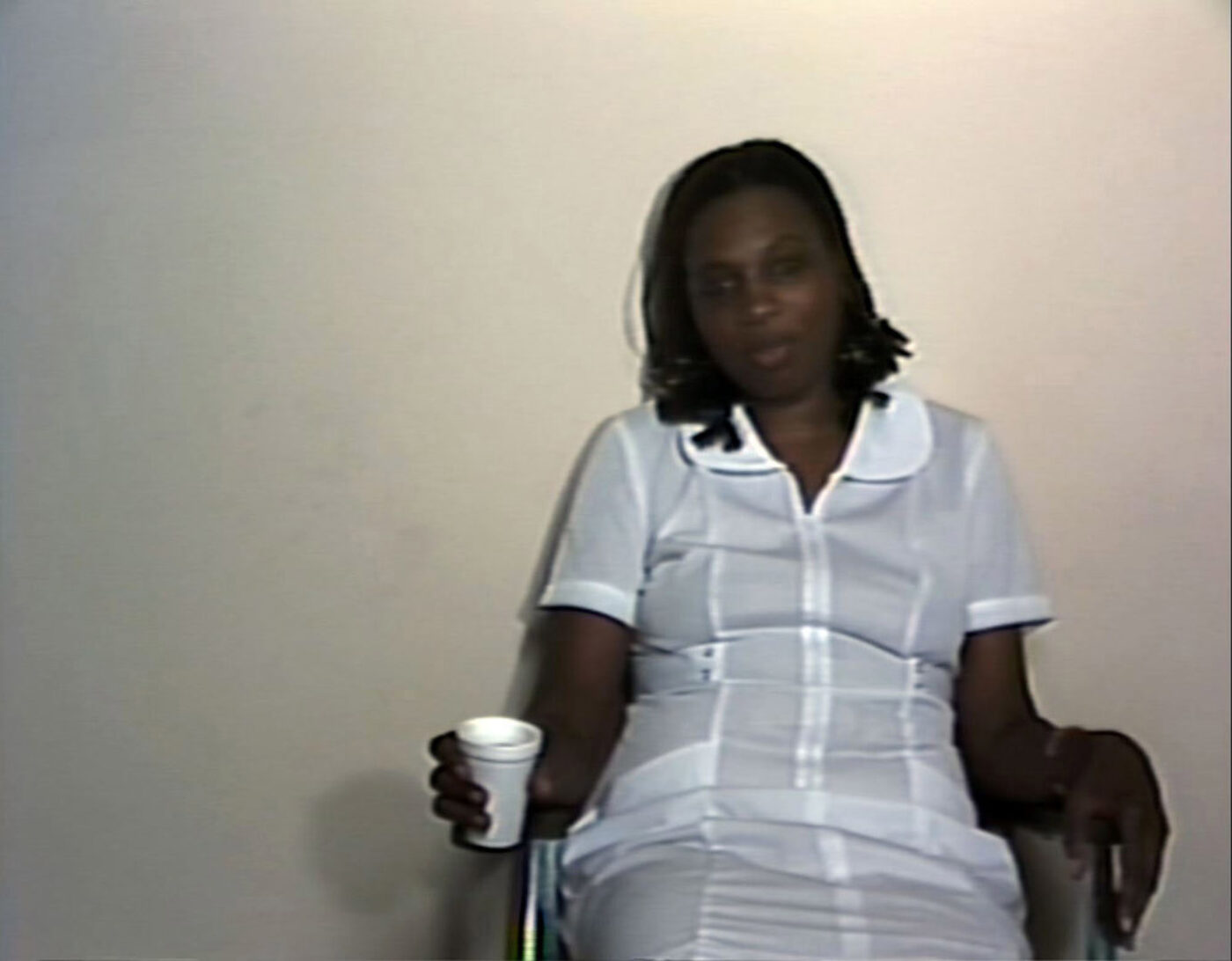 The setup seems familiar, just like a PBS documentary: A man's voice calls out "rolling" from behind a camera; a woman sits in a chair answering his questions. Her name is Johnnie Mae Brown, she tells the interviewer, and she works at Harlem Hospital. Like everyone else, she's got her share of personal problems. To start, her job is not one she can simply let go of after hours. She wants to relax, but, coming home, she's tense for a long time. A white Styrofoam coffee cup matches her hospital uniform and the plaster wall behind her; her answers are as plain as the questions. Until they aren't. The man behind the camera is interested in the "other energies" Johnnie Mae might encounter at the hospital. He wants to know if she's met a lot of prophets there. "I think so," she replies. "I talked to a boy last night who I think was a young prophet." An image of a teenage boy's face framed behind the glass walls of the hospital reception desk suddenly appears, and more shots follow: he's laid out on a stretcher in the hospital hallway; his friends swing open doors, holding him from both shoulders as his own hand is lodged inside a bullet hole near his stomach. His head cranes up.
What has started as one thing quickly becomes something else. That something else is Personal Problems, a "meta soap-opera" from 1980 by writer Ishmael Reed, producer Steve Cannon, and director Bill Gunn that is only now getting its first theatrical release—in a brand-new restoration at Metrograph in New York. The original idea was simple: Reed wanted to tell the story—soap-opera style—of the everyday lives of a working-class black family in New York. The project first began as a serialized radio play on Cannon's weekly WBAI show, with culinary anthropologist, author, and former member of the Sun Ra Arkestra Vertamae Grosvenor as Johnnie Mae; theater actor and Reed's one-time roommate Walter Cotton as her emotionally defeated and gravelly voiced husband, Charles; and the until-then-retired Jim Wright, who had starred in Powell Lindsay's Souls of Sin in 1949, as Father Brown, Charles's dad who lives in a cramped apartment with his son and Johnnie Mae.
The radio form granted the actors a loose and improvisational space in which to work, as they wrote out their character's stories week-by-week in response to each other's tones of voice. When Reed, Cannon, and the actors wished to move things to the screen, they approached Gunn, who had been stonewalled by Hollywood in the years following his 1973 masterpiece, Ganja & Hess. Gunn brought with him his old collaborator from that film, Sam Waymon, to play Johnnie Mae's musician lover, Raymon, and soon a world outside of the Brown's apartment began to take shape. There would be scenes of Johnnie Mae eating brunch and sipping wine with her friends, walks along the water with Raymon, comic arguments with Charles over the actors and plot of Raisin in the Sun, and harrowing negotiations underneath the fluorescent lights of the hospital.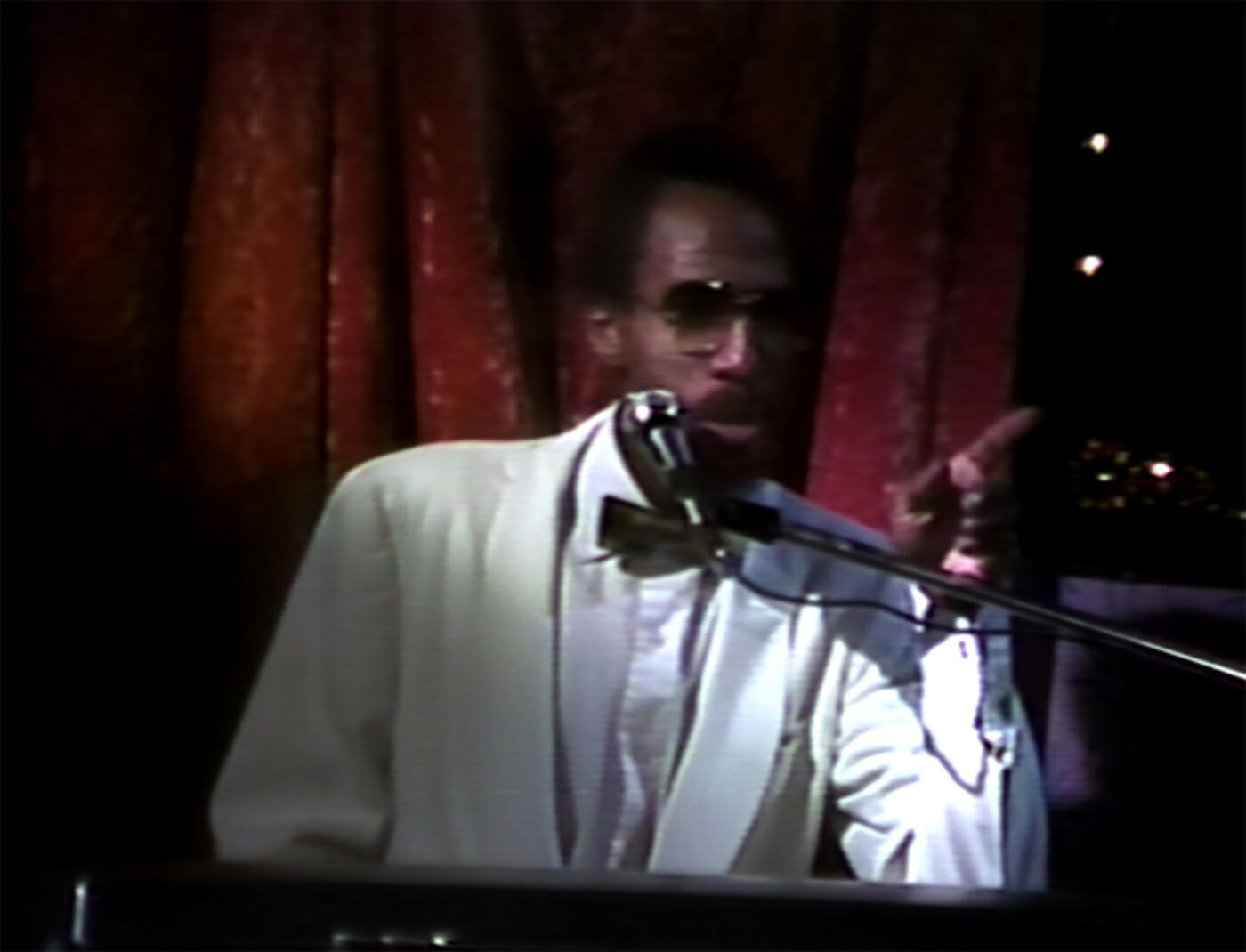 Split into two parts each a little over an hour, Personal Problems is something between a complete film and an unfinished TV series. Gunn and cinematographer Robert Polidori shot on video for financial reasons, but the constraints led them to a beautiful and, to my mind, perhaps unprecedented hybrid form that straddles the line between video art, cinéma vérité, and classical theater. Scenes go on for minutes on end as entire breakfasts take place in real time, complete songs are sung, and political arguments heat up, turn sideways, get dropped, fire up again, and finally fizzle out, all punctuated by Polidori's zooming video camera which—much as the actors with their dialogue—discovers its own grainy vocabulary, sometimes statically hovering on the outskirts of a room but, more often than not, cutting the frame into smaller and smaller pieces as it moves away from the main action and climbs instead into the ridges of the characters' faces as they react to jokes, songs, chores, illnesses, and infidelities. Polidori called Gunn's approach "improvisational jamming," which not only evokes the collaborative freedom of the actors and crew, but also Gunn's masterful attention to sound and movement within the scenes themselves. For instance, a brief, almost throwaway moment when Raymon and Johnnie Mae drive to a park and talk about the chances of winning the lottery becomes a poem of light and noise as their hushed voices mix with the sounds of the road and a radio faintly talking, as the camera slowly pushes in on trees and light reflected in the rearview mirror of the car.
Remarkably, Reed, Cannon, and Cotton produced the project entirely independently on a budget of $40,000, or as Reed has said, for the price of a "red-carpet gown." They organized outside a studio system that had cruelly denied the careers of black filmmakers like Gunn (whose 1975 play Black Picture Show and 1981 novel Rhinestone Sharecropping detail the full economic and psychological extent of this dismissal). It is perhaps of little surprise, then, that when Reed brought Personal Problems to executives at PBS he was roundly rebuffed and forced to take its screening fully into his own hands, organizing showings at cultural institutions like the Centre Pompidou and the Pacific Film Archive in Berkeley and arranging for each part to be shown just once each on public television affiliates in California and New York. Gunn would eventually note that it seemed as though Reed was "traveling with [Personal Problems] like it's his baby under his arm, across the world." For Reed, the project had come to represent something more than an exercise in melodrama, or even a historical achievement as the first soap opera about black characters made by black creators. It became a living document of a group of "unbankable individuals" and their attempt to render black life with a candor and complexity unknown to the systems that had ignored its existence.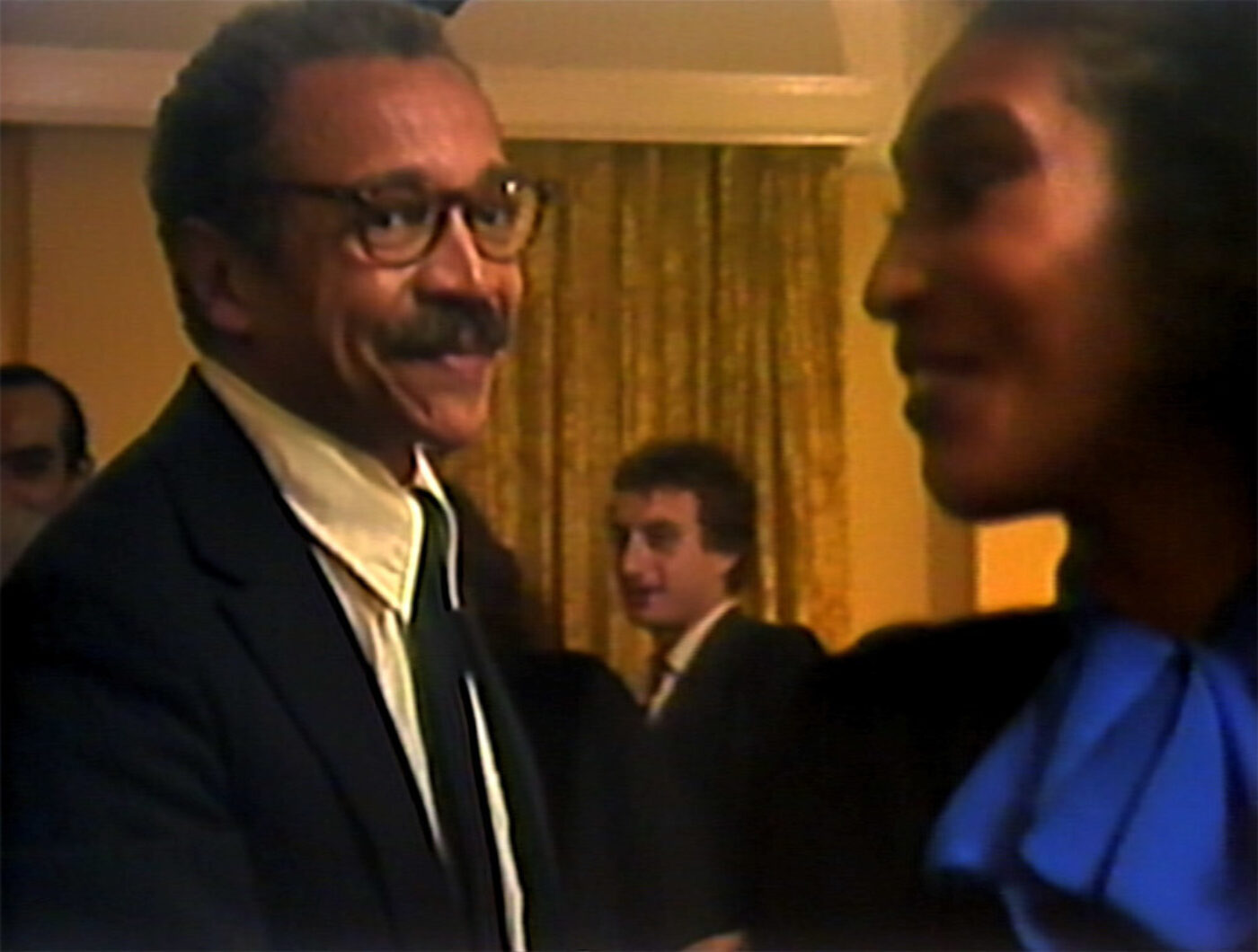 Later in Johnnie Mae's opening interview, after she's talked about her childhood on a farm in South Carolina and how her mother became a domestic worker when they moved to New York and took care of a white girl ("I didn't like her being a mother someplace else," she says), Johnnie Mae's asked to recite a line or two of her poetry. Before she begins, though, the scene has shifted again—to a verdant field by the Hudson River, where she sits with a handsome man at a table dressed in white linens. Behind her, another man wearing a judo uniform inexplicably does somersaults and flips. Johnnie Mae reads a poem for the man at the table. At first, her words seem merely flowery. Very quickly, however, it's clear they're actually visionary. In front of tall trees, she speaks of a "blazing field of colors dancing, running amok." The poem ends and the scene returns to the interview, as Johnnie Mae speaks with the same documentary candor about her problems at the hospital and at home. Yet miraculously, this moment in the field that looks so much like fantasy turns out to be the stuff of real life. Johnnie Mae will end up in that field at that table reading that poem later in the episode. The handsome man will be Raymon. "You amaze me," he'll say.
Personal Problems screens at Metrograph in New York City from March 30–April 5 with an introduction and followed by a Q&A with Ishmael Reed on Friday, March 30, at the 6:30 p.m. screening.
Michael Blair is the coauthor of a book on Young Marble Giants' Colossal Youth and a contributing editor at BOMB.