So What Exactly Is Conceptual Writing: An Interview with Kenneth Goldsmith by Katharine Elaine Sanders
Read the following interview with the the movement's original mastermind himself.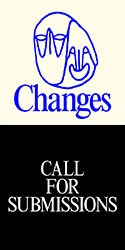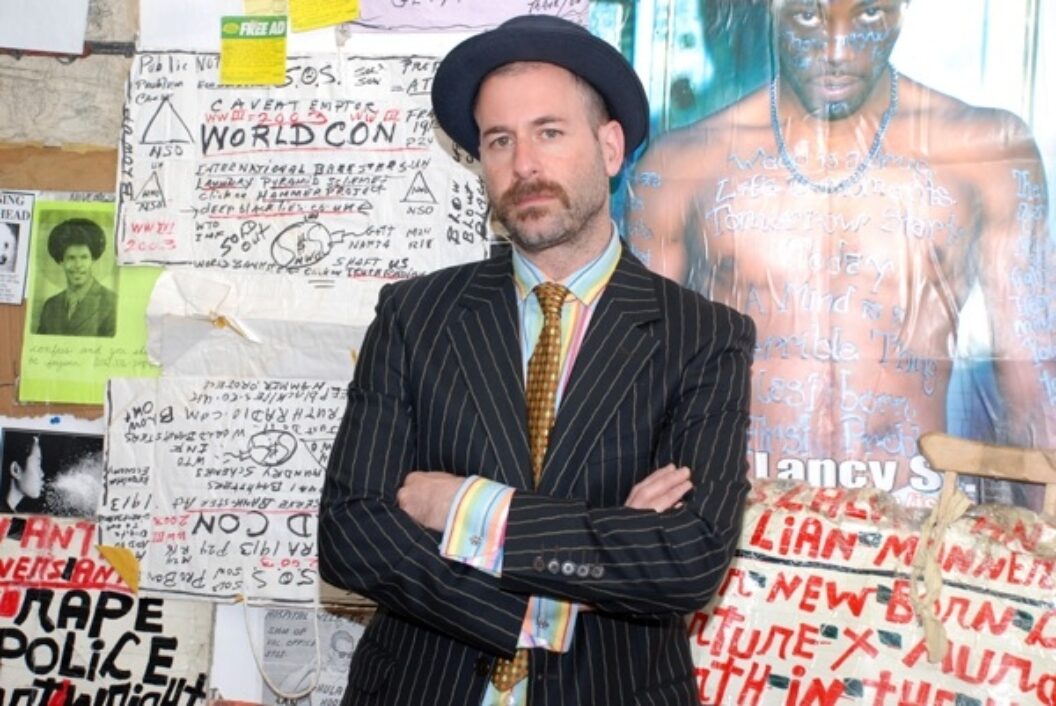 Katherine Elaine Sanders Can you discuss how Conceptual Writing began?
Kenneth Goldsmith It began in 1999 in Buffalo after I gave a reading there and Christian Bök and Darren Wershler drove down from Toronto to see me read. They were Canadian pataphysicists who were involved with concrete and sound poetry, while I was coming out of a text art tradition, but we all saw our respective paths as dead ends. So, we blended these obsessions to come up with a new way of writing just as the Internet was emerging. These strategies as applied to the digital writing environment made sense to us and continue to even more a decade later as the web has evolved.
KES Can you explain why you think non-conceptual poetry is dead and how conceptual writing breathes new life into that space—or is it an entirely new space?
KG The poet David Antin sums it up:
"… i had always had mixed feelings
about being considered a poet if robert lowell is a
poet i dont want to be a poet if robert frost was a
poet i dont want to be a poet if socrates was a poet
ill consider it"
We're uncreative. You might ask, what's wrong with creativity? "I mean, we can always use more creativity." "The world needs to become a more creative place." "If only individuals could express themselves creatively, they'd be freer, happier." "I'm a strong believer in the therapeutic value of creative pursuits." "To be creative, relax, and let your mind go to work, otherwise the result is either a copy of something you did before or reads like an army manual." "I don't follow any system. All the laws you can lay down are only so many props to be cast aside when the hour of creation arrives." "An original writer is not one who imitates nobody, but one whom nobody can imitate."
When our notions of what is considered creative became this hackneyed, this scripted, this sentimental, this debased, this romanticized… this uncreative, it's time to run in the opposite direction. Do we really need another "creative" poem about the way the sunlight is hitting your writing table? No. Or another "creative" work of fiction that tracks the magnificent rise and the even more spectacular fall? Absolutely not.
KES Notes on Conceptualism emphasizes that words, like pictures, are objects and that "a word is worth a thousand pictures." Yet I have a different experience with conceptual poetry than I do with other works of art. What expectations, if any, should I have when approaching conceptual writing?
KG Conceptual writing treats words as material objects, not simply carriers of meaning. For us, words are both material and carriers of meaning; it's language and you can get rid of meaning no matter how hard you try. This is made manifest by the digital environment where, since the dawn of media, we've had more on our plates than we could ever consume, but something has radically changed: never before has language had so much materiality—fluidity, plasticity, malleability—begging to be actively managed by the writer. Before digital language, words were almost always found imprisoned on a page. How different today when digitized language can be poured into any conceivable container: text-typed into a Microsoft Word document can be parsed into a database, visually morphed in Photoshop, animated in Flash, pumped into online text-mangling engines, spammed to thousands of email addresses and imported into a sound editing program and spit out as music; the possibilities are endless.
KES In your "Paragraphs on Conceptual Writing," you write that: "Conceptual writing is good only when the idea is good." Yet, "It doesn't really matter if the reader understands the concepts of the author by reading the text." To make a simile, can conceptual writing be seen as a mirror-revealing the thoughts of the viewer and the quality of the reflection is the quality of the work itself?
KG Yes, it's the idea that counts, not the reading of it. These books are impossible to read in the conventional sense. Twentieth century notions of illegibility were commonly bound up with a shattering of syntax and disjunction, but the 21st century's challenge to textual convention may be that of density and weight. The Internet is mostly unreadable not because of the way it is written (mostly normative expository syntax at the top-level), but because of its enormous size. Just as new reading strategies had to be developed in order to read difficult modernist works of literature, so new reading strategies emerging on the web: skimming, data aggregating, the employment of intelligent agents, to name but a few. Our reading habits seem to be imitating the way machines work: we could even say that online, by an inordinate amount of skimming in order to comprehend all the information passing before our eyes, we parse text-a binary process of sorting language-more than we read it. So this work demands a thinkership, not a readership.
KES You are known to be an excellent performer, yet you claim that conceptual writing is often dry and boring. How do you negotiate the contradiction between the way you frame your work and your actual delivery of it?
KG The human voice hydrates even the driest of texts.
KES How do you feel about your larger-than-life persona within a movement that de-emphasizes identity? Is this assumed persona a strategy to make conceptual writing more accessible, or is it a natural outgrowth of your work and personality?
KG Well, there's always somebody behind the curtain, running the machines. Contrary to my own claims, I'm always banging my head against the realization that no matter how hard you try, you can never remove the individual from art. I have made arguments for egoless art, found art, art driven by chance operations and many other strains, but in fact there's always someone behind the curtain, manning the machines. I have yet to encounter tasteless art. If there's one thing that the avant-garde has shown us, it's that regardless of form, non-expression is impossible. Take Duchamp. Every objet trouvé of his reeked of his taste. What if, for example, Duchamp had chosen a light bulb (as Johns did later with impeccable taste) instead of a urinal? A shoe (as Warhol did later with impeccable taste) instead of a bicycle wheel? What made these anti-art objects essentially Duchampian was his great taste. In writing, Jackson Mac Low, too, had amazing taste: he made all the right choices to free himself of choice-making. And why did Cage's aleatory works or Feldman's spare late pieces sound so damn good? They chose the right ingredients and mixed them together with such exquisite taste that they couldn't help but be not only beautiful, but also totally defensible.
KES Tell me about the forthcoming anthology. When will it be available and what is your involvement in the project?
KG Craig Dworkin and I are just finishing up editing Against Expression: An Anthology of Conceptual Writing, which will come out from Northwestern University Press. It will include the work of over 100 authors, beginning with Mallarmé and ending with students in their early twenties. The book will be out in the Fall of 2010.
Katherine Elaine Sanders is a writer based in New York City.
Attend a reading about the book Notes on Conceptualisms this Sunday at the New York Art Book Fair (featuring BOMB's very own Mónica de la Torre!), but first read Thom Donovan's essay.
Sunday, October 4, 3-4pm
Notes on Conceptualisms event
Featuring responses to the book by:
Kareem Estefan, Lawrence Giffin, Tim Griffin, Francis Richard, Kim Rosenfield, Mónica de la Torre
Hosted by Rob Fitterman, in collaboration with MoMA
New York Art Book Fair
@ PS1 Contemporary Art Center, NYC
free