Six Questions with Ben Mirov by Poets.org
In anticipation of the 2012 Poets Forum, our friends at the Academy of American Poets will conduct a series of six-question interviews featuring six different poets leading up to their event this month, October 18–20. BOMB is excited to be able to share the first interview in this series, a conversation with Ben Mirov.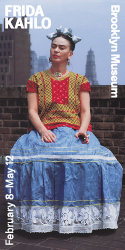 Poets.org How do you know when you've finished writing a poem?
Ben Mirov I usually get a vertiginous feeling followed by nausea.
Poets.org What word are you proud of sneaking into a poem? What word would you never put in a poem?
BM I once used the word "exsanguinate" in a poem. That felt pretty good.
I can't think of a word I'd never put in a poem. Poetry has contexts and mutations for even the clunkiest of words. If I were to think of a word I'd never put in a poem, poetry would prove me wrong.
That being said, I kind of hate the word "heart."
Poets.org What do you see as the role of the poet in today's culture?
BM The role of the poet in today's culture is the same as it's always been: to be a huge transparent eyeball.
Poets.org Which poet's work do you continually go back to?
BM I don't have an appropriate answer for this question. I've always been inspired by deep-sea organisms. Their anatomy and diversity is poetic. I love the proliferation of forms that can be found in the deep ocean.
Poets are great too.
Poets.org Are you on Facebook, Twitter, or Tumblr? How does that fit into your writing life, if at all??
BM I use Facebook and Twitter. I use them to share my work and other things. They exist outside of my writing life as mechanisms of self-destruction, reflection, and promotion.
I like to think my "writing life" resists their ephemerality. I'm sure it does. Poetry is an impenetrable black orb I carry inside me. Twitter and Facebook exist in the world outside the orb, and ceaselessly try to quantify and measure it. But the orb exists in a kind of non-physical plane, beyond my own attempts to understand it, using my hands and brain to write things down.
Poets.org What are you reading right now?
BM I just started reading Shadow and Claw, by Gene Wolfe. It's the first book of a sci-fi tetralogy called Book of the New Sun. I'm also reading Works on Paper by Eliot Weinberger. It's the last of his essay collections I haven't read, so I'm savoring it.
The Academy of American Poets is a nonprofit organization. Events for their 2012 Poets Forum start on October 18th and will include a rich and varied selection of readings, discussion panels, literary walking tours of the city, and more. For a complete listing of events, go to the Academy's website. BOMB is proud to feature interviews from the 6 Poets, 6 Questions series over the coming month.