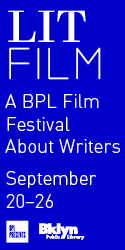 F+
I intend to write my book report on Rod Stewart: Forever
Young, An Unauthorized Biography, by John Morthland. I
know it wasn't on your reading list, but hear me out. Not
only will I kick that book's pathetic, lying ass back to the
penthouse where its limey, sell out author got some huge
advance to write it. I will prove Rod Stewart sucks. I'll
prove he sucked back when reviewers loved his hippie
shit. I'll prove his disco phase sucked so fucking hard. I'll
prove he sucks as Frank Sinatra Jr. He sucks as a rock music
legend. He sucked from the minute he was born. I have the
proof. Think big, bitch.
The Body
Not the kid who dreamt it would be a magician. Not the kid
who thought it could survive anywhere like an astronaut.
Not the kid who would pass out on sidewalks like it was
his sleeping bag. Not the kid who would drug it and try to
escape like its hostage. Not the kid who would plant it in
front of my TV for days at a time like he was a piece of my
furniture. Not the kid who said if he disappeared I wouldn't
even notice like it was a magician. Not the kid whose dead
body was so unbelievable that I yelled at it, How the fuck
could you do that?
Yuck
My boo-boo made his
pee-pee gross. I mean
more gross. :-)

from Whore Suite (1970s)
for Jamie Stewart
Pair
His neck was stiff
from cruising any
driver old enough
to buy him. I came
by around 4 AM
"Nothing?" "I've
been nothing all
night," he said. I
couldn't see why.
He seemed blond
and maybe twenty
with eyes he could
have stolen. Not
like the types on
other corners—
whores so bored
they expect to be
beaten. I would
have paid, but
he needed more
than I had for less
than I wanted. We
waited and waited
until the sunlight
crept up on our
real, ugly bodies.
When cars did-
n't slow and the
heads wouldn't
turn, we turned
and walked home
to our darkness.
A.D.
His ad shows
a photo shoot
a million years
ago. Seeing
it, men have
paid hundreds
to open their
homes, hearts,
and mouths
to that teen,
then finding
someone their
age standing
in his place,
they've been
saddened,
have pawed
the remains.
Of that great
catch, just this
ad survives
like some fossil
a long extinct
species leaned
casually against.
Captions from the cannibal's photo album
It looked like a camera. It took photographs. But it wasn't a camera, 1994.
*
It observed the table on which it will be served, 1995.
*
I don't know what universe it thought it was God in, 1998.
*
You are what you eat, 1999.
*
I suddenly realized it was hot after it was cold, 2003.
*
It was told to draw a picture of its future. Not bad, 2004.
—Dennis Cooper is the author of eight novels, most recently God Jr. (Grove Press, 2005) and The Sluts (Carroll & Graf, 2005). The Weaklings, a collection of new poems, will be published later this year by Void Books. Cooper is a Contributing Editor of Artforum, and Editor of Little House on the Bowery, an imprint of Akashic Press devoted to adventurous North American fiction. He lives in Los Angeles, CA, and Paris, France.
Originally published in
Featuring interviews with Bernard Piffaretti, Liz Larner, Tony Oursler, Kimiko Hahn, Mei-Mei Berssenbrugge, Park Chanwook, Anthony Coleman, Jesper Just, A.R. Gurney, William Forsythe.