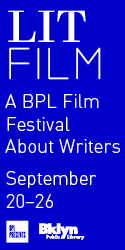 Two people were standing at the door. A second lieutenant wearing a knitted yarmulke, and behind him, a thin officer with sparse, light-colored hair and captain's bars on her shoulders. Orit waited a minute, and when she saw that they still weren't saying anything, she asked if she could help them. "Druckman," the captain tossed the word, part command, part reprimand, at the soldier. "It's about your husband," the religious soldier mumbled at Orit. "Can we come in?" Orit smiled and said that this must be some kind of mistake because she wasn't married. The captain looked down at the wrinkled note she was holding and asked if her name was Orit, and when Orit said yes, the captain said politely but firmly, "Could we come in for a minute anyway?" Orit led them into the living room of the apartment she shared with her roommate. Before she had a chance to offer them something to drink, the religious soldier blurted out, "He's dead." "Who?" Orit asked. "Why now?" the captain rebuked him. "Can't you wait a second for her to sit down? To get herself a glass of water?" "I apologize," the religious soldier said to Orit, clenching his lips in a nervous twitch. "This is my first. I'm still training." "It's all right," Orit said, "but who's dead?" "Your husband," the religious soldier said. "I don't know whether you heard, but this morning there was a terrorist attack at the Beit Leed junction …" "No," Orit said, "I haven't heard. I don't listen to the news. But it doesn't matter anyway because this is a mistake. I told you, I'm not married." The religious soldier gave the captain a pleading look. "You're Orit Bielsky?" the captain asked in a slightly impatient voice. "No," Orit said, "I'm Orit Levine." "Right," the captain replied. "Right. And in February two years ago, you married First Sergeant Simyon Bielsky." Orit sat down on the torn living room couch. The inside of her throat was so dry that it itched. On second thought, it really would've been better if that Druckman had waited till she got herself a glass of Diet Coke before starting. "So I don't get it," the religious soldier whispered out loud, "is it her or isn't it?" The captain signaled him to shut up. She went over to the kitchen sink and brought back a glass of water for Orit. The water from the faucet in the apartment was disgusting. Orit always thought water was disgusting, especially the water in the apartment. "Take your time," the captain said, handing Orit the glass. "We're in no rush," she said, and sat down beside her. They sat like that, in absolute silence, until the religious soldier, who was still standing, started to lose his patience and said, "He didn't have any family here, you probably know that?" Orit nodded. "They all stayed in Russia or the CIS, or whatever they call it now. He was completely alone." "Except for you," the captain said, touching Orit's hand with her own dry one. "Do you know what that means?" Druckman asked, sitting down on an armchair across from them. "Shut up," the captain hissed at him. "You idiot." "Why an idiot?" the religious soldier asked, insulted. "We'll have to tell her in the end anyway, so why drag it out?" The captain ignored him and gave Orit an awkward hug that seemed to embarrass them both. "Have to tell me what?" Orit asked, trying to extricate herself from the hug. The captain let go, took a slightly theatrical deep breath, and said, "You're the only one who can identify him."
She'd met Simyon for the first time on the day they got married. He was serving on the same base as Assi, and Assi always used to tell her stories about him, how he wore his pants so high that every morning he had to decide which side to put his prick on, and how every time they listened to the regards-to-soldiers radio program, when the announcer said something like, "To the cutest soldier in the army," Simyon would always tense up, as if the message was 100 percent for him. "Who could be sending regards to that schmuck?" Assi would say, laughing. And that's the schmuck she married. The truth was that she'd suggested to Assi that he should be the one to marry her so she wouldn't have to serve in the army, but Assi said no way, because a fictitious marriage to a boyfriend was never completely fictitious, and it was a sure way to mess things up. He was also the one who suggested Simyon. "For 100 shekels, that moron would even make you a baby," Assi said with a laugh. "For 100 shekels, those Russians would do anything." She told Assi that she had to think about it, even though in her heart she'd already agreed. But he'd hurt her feelings when he said he wouldn't marry her. She was just asking him for a favor, and a boyfriend should know how to help when he's needed. Besides, even if it was only fictitious, it was no fun being married to a schmuck.
The next day, Assi came home from the base, planted a wet kiss on her forehead, and said, "I saved you 100 shekels." Orit wiped the saliva off her forehead and Assi explained, "That moron will marry you for free." Orit said that seemed a little suspicious and they had to be careful, because maybe that Simyon didn't really understand what the word fictitious meant. "Oh, he understands all right," Assi said, and started foraging around in the refrigerator. "He may be a complete idiot, but he's cagey like you wouldn't believe." "So why did he agree to do it for free?" Orit asked. "How do I know?" Assi said, laughing and taking a bite of an unwashed cucumber. "Maybe he figured out that it was as close to being married as he'd ever get in this life."
The captain drove the Renault and the religious soldier sat in the back. They were quiet almost all the way, and that left Orit a lot of time to think about the fact that she was going to see a dead person for the first time in her life, and that she always found herself bastards for boyfriends, and that even though she knew it from the first minute, she still always stayed with them for a year or two. She thought about the abortion and about her mother, who believed in reincarnation and insisted afterward that the baby's soul was reincarnated in her scrawny cat. "Listen to the way he's crying," she told Orit. "Listen to his voice, it's like a baby's. You've had him for four years already and he never cried like that." Orit knew that her mother was talking crap and that the cat was just sniffing food or some female cat out the window. Except that his yowling really did sound a little like a baby crying and he went at it all night. Her only piece of luck was that she and Assi weren't together anymore, because if she'd told him something like that, he would have burst out laughing. She tried to think about Simyon's soul too, and where it had been reincarnated, but she reminded herself that she didn't believe in any of that. Then she asked herself why she'd agreed to go to the morgue with the officers, and why she hadn't mentioned that the marriage was fictitious. There was something weird about going to a morgue and identifying a husband. Scary, but exciting too. It was a little like being in a movie—having the experience without paying the price. Assi would probably say that it was a terrific opportunity to get a lifetime widow's pension from the army without even lifting a finger, and no one in the army could do anything against a marriage contract from the Rabbinate. "It'll be fine," said the captain, who must have noticed the thought lines in Orit's forehead. "We'll be with you the whole time."
Assi came to the Rabbinate as Simyon's witness, and throughout the ceremony he made faces, trying to get Orit to laugh. Simyon himself looked a lot better than the stories about him made out. Not a world class hunk, but not as ugly as Assi'd described him. And he wasn't such an idiot either. He was very strange, but not stupid, and after the Rabbinate, Assi took them out for falafel. That whole day, Simyon and Orit didn't exchange a word except for hello and the words they had to speak at the ceremony, and later at the falafel stand, they tried hard not to look at each other. That made Assi laugh. "Look at how pretty your wife is," he said, putting his hand on Simyon's shoulder. Simyon kept his eyes fixed on the dripping pita bread he was holding. "What are we going to do with you, Simyon?" Assi said, still needling him. "You know that now you have to kiss her. Otherwise, according to Jewish law, the marriage isn't valid." To this day, she doesn't really know whether Simyon believed him. Assi told her later that of course he hadn't, and that he was just taking advantage of the situation, but Orit wasn't so sure. In any case, he suddenly bent forward and tried to kiss her. Orit jumped back, and his lips didn't touch hers. But the smell from his mouth did, blending with the smell of frying falafel oil and that moldy smell of the Rabbinate that clung to her hair. She took a few steps away from them and vomited into a flower box, and when she looked up, her eyes met Simyon's. He froze for a minute and then started to run, to get away. Assi tried to call him back, but he didn't stop. And that was the last time she saw him. Till today.
On the way to the morgue, she was afraid she wouldn't be able to identify him. After all, she'd seen him only once, two years ago, and he was alive and well then. But now she knew right away that it was him. A green sheet covered his body up to his neck. His face was completely intact, except for a small hole no larger that a oneshekel coin in his cheek. And the smell of the corpse was just like the smell of his breath on her face two years ago. She'd thought about that moment many times. While they were still at the falafel stand, Assi had told her that it wasn't her fault that Simyon had bad breath, but she always felt like it was. And today, when they knocked on the door, she should have remembered him. It wasn't as if she'd gotten married a million times or anything. "Do you want us to give you a minute alone with your husband?" the captain asked. Orit shook her head. "Really. It's okay to cry," the captain said. "There's no point in holding it in."
Translated from Hebrew by Sondra Silverston. English language translation copyright © 2011 by Etgar Keret.
Etgar Keret is the author of six shortstory collections. His writing has been published in Harper's Magazine, the New York Times, the Paris Review, and Zoetrope. Jellyfish, his first movie as a director along with his wife, Shira Geffen, won the Camera d'Or prize for best first feature at Cannes in 2007. In 2010 he was named a Chevalier of France's Order of Arts and Letters. "Simyon" is an excerpt from the collection Suddenly, A Knock on the Door, to be published in April 2012 by Farrar, Straus and Giroux, LLC. Copyright © 2011 by Etgar Keret.

This issue of First Proof is sponsored, in part, by Amazon, the Bertha and Isaac Liberman Foundation, and the Thanksgiving Fund.
Additional funding is provided by the New York City Department of Cultural Affairs and readers like you.
Originally published in
Featuring interviews with Charles Long, Liz Deschenes, K8 Hardy, Heidi Julavits, Nicolás Pereda and Gerardo Naranjo, Mohsen Namjoo, Dean Moss, and Ingo Schulze.