As If Art Suspends the World: Simone Manetti's I'm in Love with Pippa Bacca Reviewed by Jillian McManemin
On the murder of a performance artist set out to heal a war-torn world.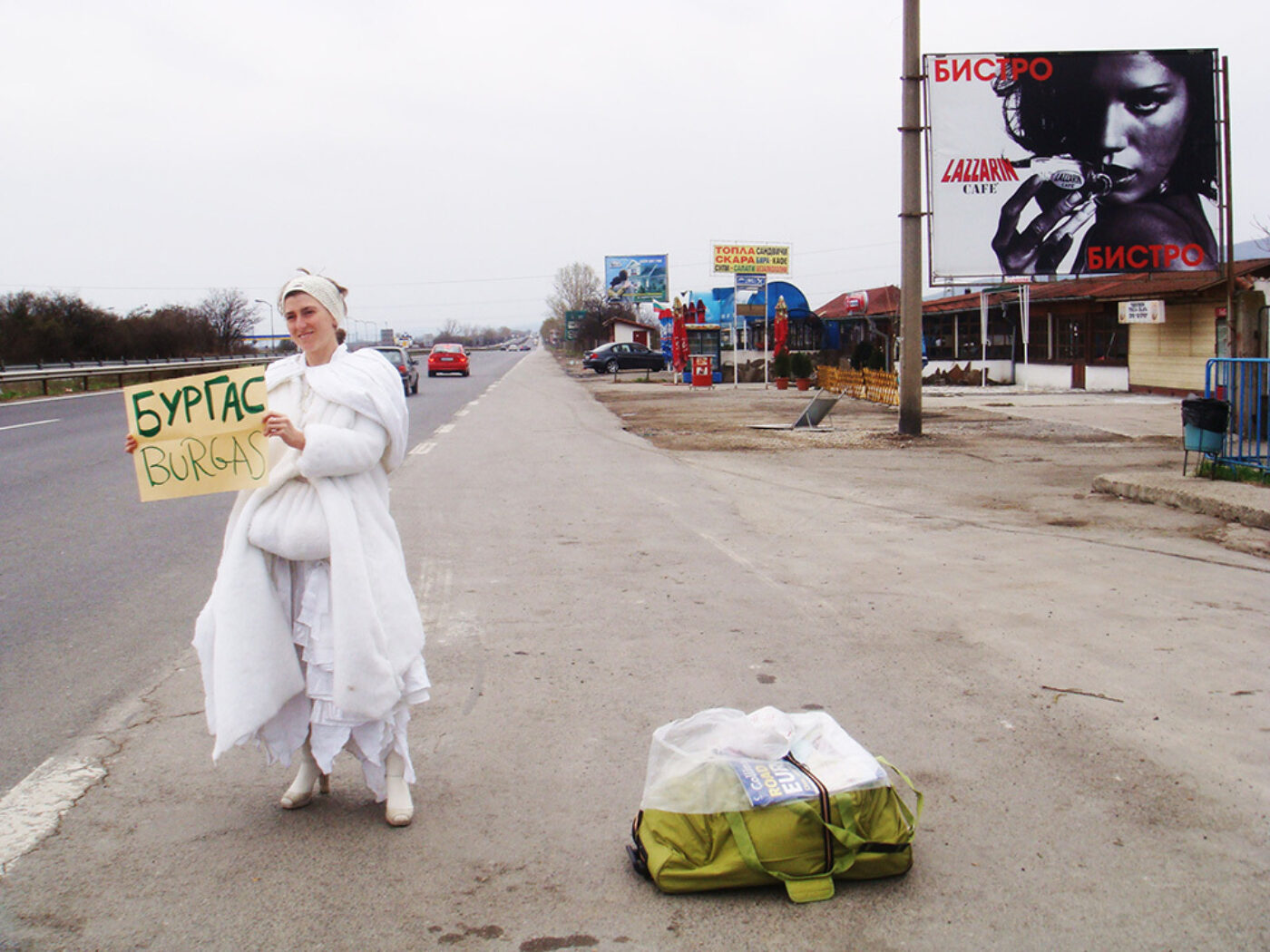 I'm in Love with Pippa Bacca opens with home-movie footage of a wedding. Glitter is caked in the bride's hair while she and the groom pose for photos. Then, an abrupt cut to an expanse of open road is overlaid with audio from news sources telling the viewer of the disappearance of artist Pippa Bacca.
In early spring 2008, Bacca and Silvia Moro undertook a durational performance-art project titled Brides on Tour, for which they planned to walk and hitchhike through war-torn regions of the Mediterranean while wearing wedding dresses on a pilgrimage to Jerusalem. Their journey began in Milan. After a small party with balloons and a ceremonial spread of all-white food, they rode off on motorcycles, waving good-bye to friends who threw rice to bless the artists with safety and speed. This was the only leg of the trip that included a planned mode of transportation; from then on, they relied solely on the kindness of strangers and trust. Their objective was to be present and physically embody the "marriage between different people and nations."
The documentary, directed by Simone Manetti, weaves footage from Brides on Tour with interviews of the people closest to Bacca. It serves both as an essential source on the performance and as a wider portrait of the artist in her final days. But the performance involved more than hitchhiking; Bacca and Moro engaged the people they encountered, mostly women and specifically midwives. Bacca washed the feet of midwives. Bacca and Moro asked them to embroider onto their wedding dresses and gave them handmade crocheted dolls with candies inside, keeping with maternal symbolism. They periodically washed the accumulated dirt off of their dresses––a ritual meant to culminate in their final act in Jerusalem.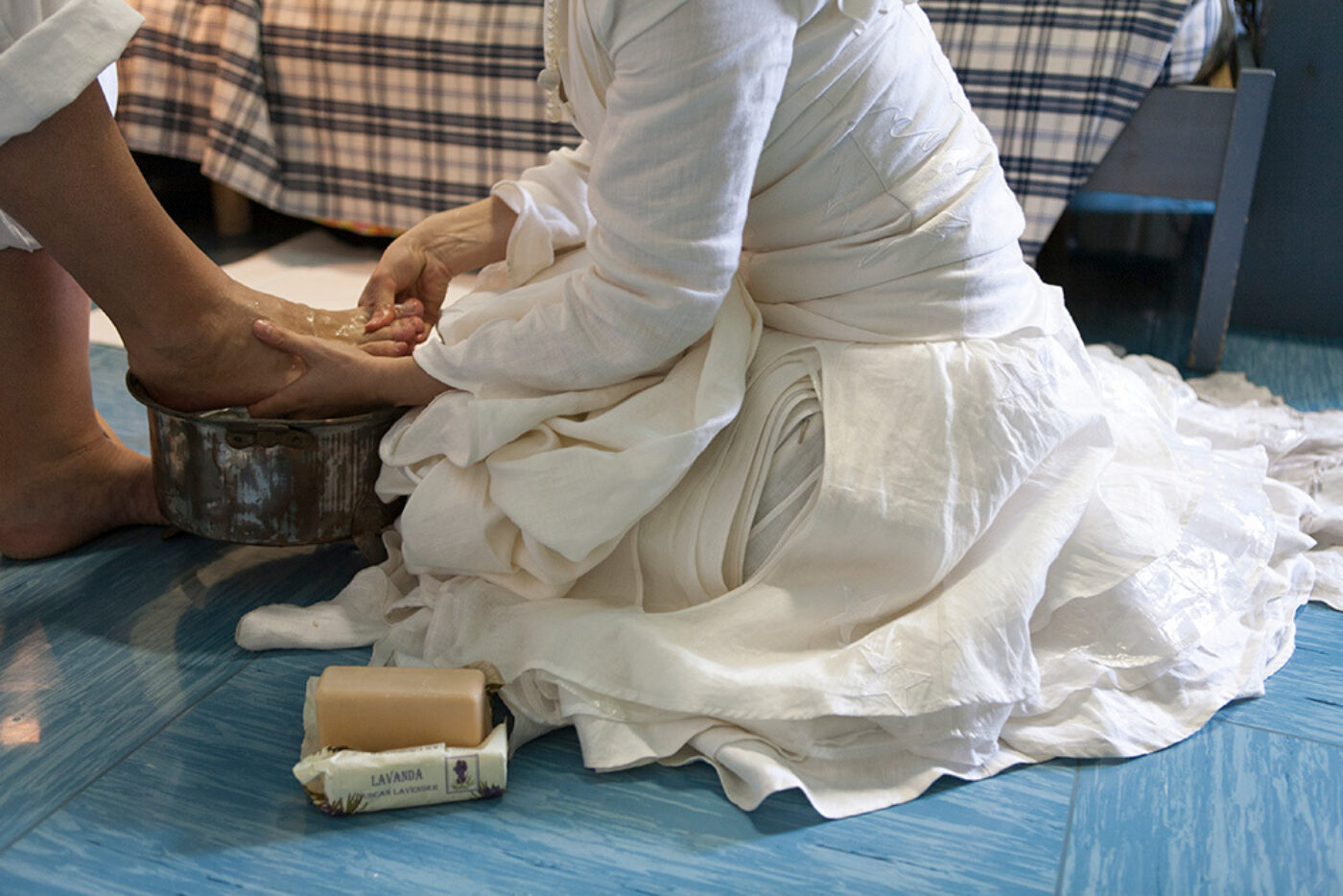 But Brides on Tour was cut short, and its result was brutal. After they reached Istanbul, Bacca and Moro decided to split off for a period and reconvene in Beirut. They were only three weeks into the piece when Bacca was picked up forty miles outside of Istanbul in Gebze by a man named Murat Karataş who raped and murdered her.
Even in the face of this killing, the most heart-wrenching part of the documentary is Moro explaining her preceding rift with Bacca, the moment when a vital relationship suddenly soured. On the way to Sofia, a car stopped to offer them a ride; instead of getting in, Moro had an uneasy feeling about the driver and waved them off. Bacca felt betrayed, as if this action conflicted with the core of the work. So, she decided to go it alone.
Moro wanted Bacca's beliefs of acceptance to extend to her in this moment of doubt, but such a singular vision, even of peace, at times does not leave room for our closest ones whom we cast away in pursuit of loftier goals. Bacca's relationship to performance was devotional, without distinction between life and higher purpose; she was enmeshed in a stickiness from which she did not need relief.
Bacca's body was found twelve days later. Her murderer wiped the footage from her phone and camera, and in the subsequent days used the equipment to film a wedding ceremony. We realize that the opening scene of the documentary was shot by Bacca's murderer. Manetti's decision to include it contrasts the shock of the events with the biting banality of evil. We return to that footage: nightfall and the anonymous bride dancing in the street.
I wanted I'm in Love with Pippa Bacca to show me what this type of violence could imply in considering performance art in general, but it resists. What struck me was that the people most concerned about the hitchhiking seemed least concerned with art—as if art suspends the world and cloaks us in protection. As if, in service of art, no harm can come. Catholicism echoes like a rusty bell: though I walk through the valley of the shadow of death, I fear no evil for thou are with me. The film encapsulates the history of Bacca's belief in openness, embracing risk by way of patience. Letting go of control is terrifying and miraculous—an ecstatic agent of healing a war-torn world.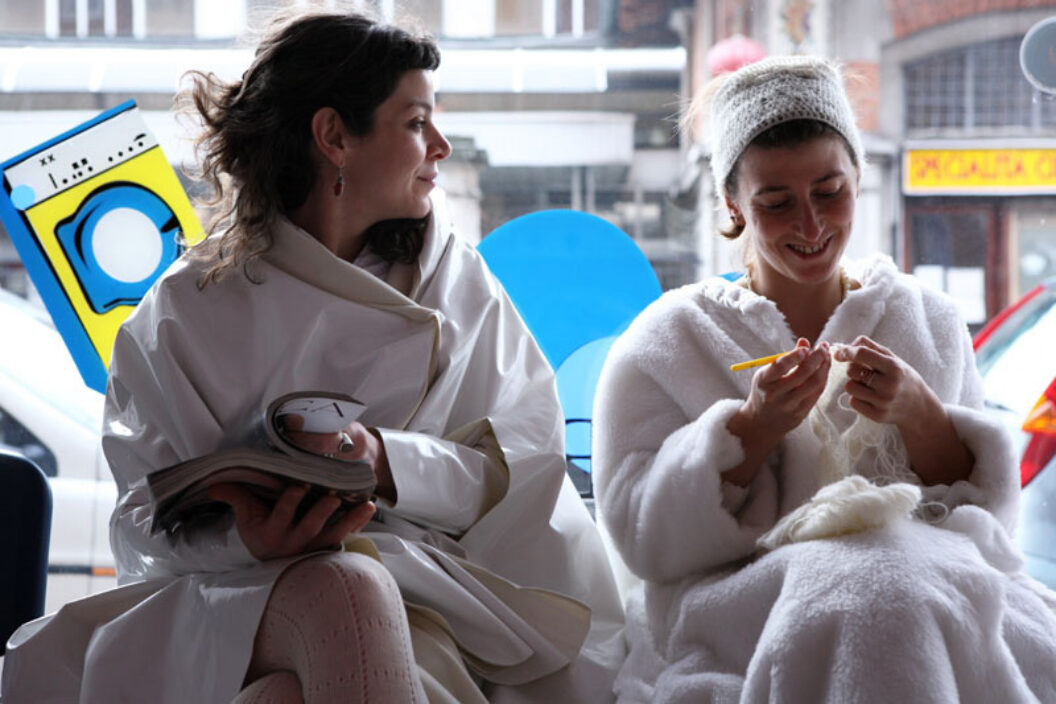 But in considering grace and martyrdom, my rage flares. Bacca was not murdered because she was an artist; she was murdered because of her gender. I feel a gap in the conversation about femicide, not solely in the film. Brides on Tour serves as one of the starkest examples of gender-based violence in the art world alongside the murder of Ana Mendieta and recently of Rebeccah Blum. Manetti laces sweeping landscape shots throughout, letting viewers consider this story within the context of our large and often sinister world. Domestic and gender-based violence is on an alarming rise in Turkey and globally due to the pandemic and political unrest. Karataş was sentenced to thirty years in prison by the Turkish courts.

Brides on Tour documented a grizzly reality with gut-wrenching irony. I'm in Love with Pippa Bacca ends with footage of the protests that the artist's murder inspired. Activists take to the streets in wedding dresses, providing a conceptual vision that lessens the blow. An easy though acerbic take would be to use this painful aftermath as evidence for not trusting or loving anymore. I'm in Love with Pippa Bacca provides guidance on how to approach healing and shows that faith has the power to reorient experience. As the bride dances, Moro's voice tells viewers, "In anger there is defeat. Forgiveness implies a clear vision, the understanding of human nature in every variation. Only with a clear vision can we go back to taking action with the purpose of making a significant contribution to each one of us and the world."
I'm In Love with Pippa Bacca was recently included in DocAviv and Warsaw Film Festival.
Jillian McManemin is a queer multidisiplinary artist and writer whose work has appeared in Hyperallergic, Art Agenda, The Brooklyn Rail, and Art Papers, among other publications. She recently founded the Toppled Monuments Archive and is working on her first book, Sculpture Kills.