Simon Van Booy & Siri Hustvedt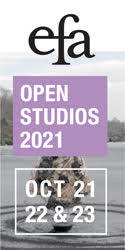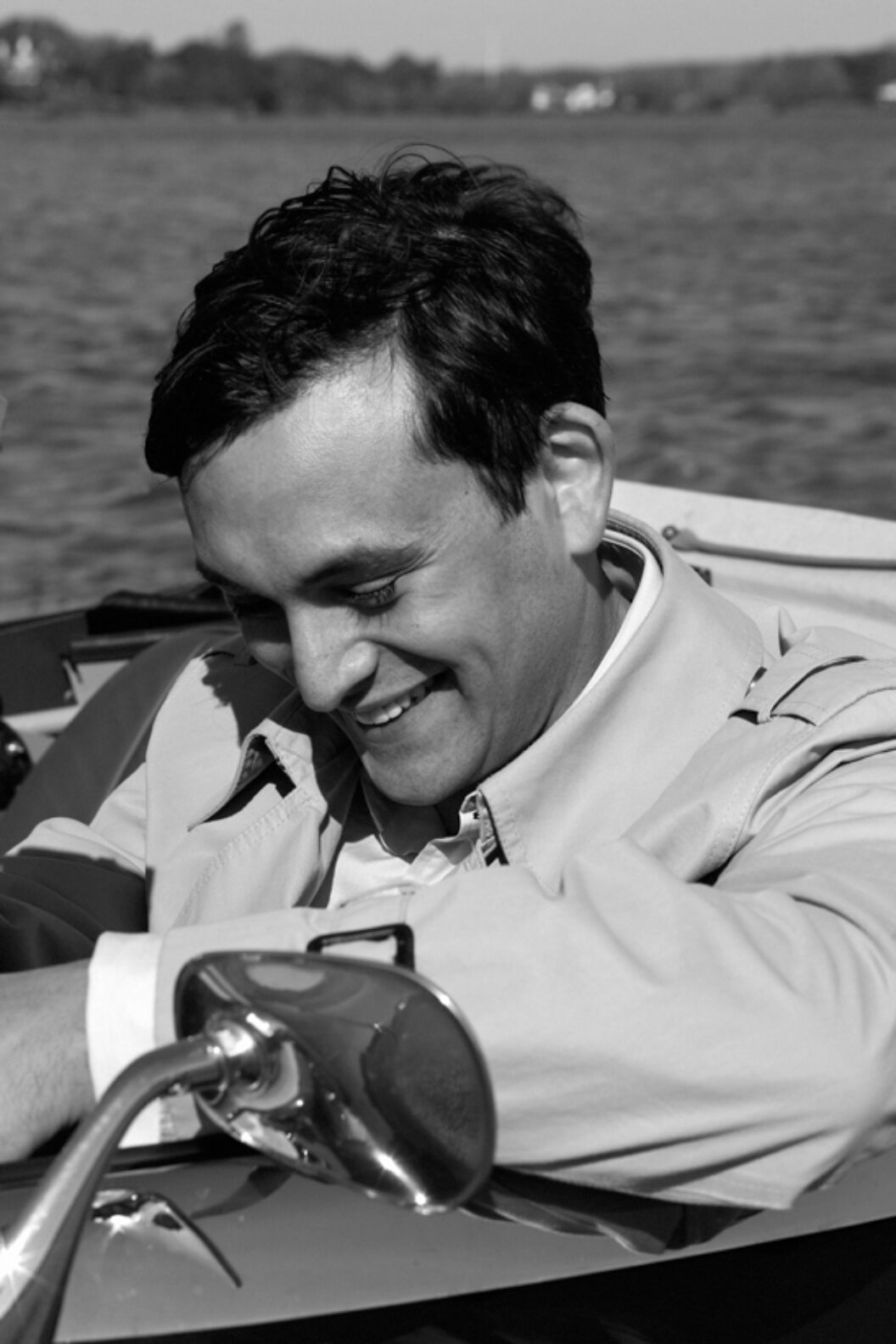 Siri Hustvedt is the author of five novels, the most recent being The Summer Without Men. She has also published a volume of poems, Reading to You, two essay collections, and the nonfiction book The Shaking Woman or A History of My Nerves, which has become an influential text in the field of neuropsychoanalysis. Simon Van Booy has written two books of short stories, Love Begins in Winter and The Secret Lives of People in Love. He has published numerous essays and is the editor of three books on "practical philosophy." His first novel,Everything Beautiful Began After, is forthcoming this July. For BOMB, the two Brooklyn-based authors carried on an email conversation, exchanging their thoughts on the relationships between the word and the world, cyclical time, felt moments, and the urge to write.
Dear Simon Van Booy,
I am writing because yesterday I finished your Everything Beautiful Began After and admired it very much. I also read Why Our Decisions Don't Matter and am in the middle of The Secret Lives of People in Love. I think we have a lot to talk about. No doubt, we could discuss philosophy endlessly, but I think we should try to cover some ground. I am attaching a tiny text I think you will like— on ambiguity as it serves as an avenue between us.
Best,
Siri Hustvedt
AMBIGUITY: not quite one thing, not quite the other. Ambiguity resists category. It won't fit into the pigeonhole, the neat box, the window frame, the encyclopedia. It is a formless object or a feeling that can't be placed. And there is no diagram for ambiguity, no stable alphabet, no arithmetic. Ambiguity asks: Where is the border between this and that?
There is comfort in saying the word chair and pointing into the room where the chair sits on the floor. There is comfort in seeing the chair and saying the word chair softly to one's self, as if that were the end of the matter, as if the world and the word have met. Naïve realism. In English, I can add a single letter to word and get world. I put a small l between the r and the dand close the chasm between the two, and the game gives me some satisfaction
Ambiguity does not obey logic. The logician says, "To tolerate contradiction is to be indifferent to truth." Those particular philosophers like playing games of true and false. It is either one thing or the other, never both. But ambiguity is inherently contradictory and insoluble, a bewildering truth of fogs and mists and the unrecognizable figure or phantom or memory or dream that can't be contained or held in my hands or kept because it is always flying away, and I cannot tell what it is or if it is anything at all. I chase it with words even though it won't be captured, and every once in a while I come close to it.
That feeling of nearness to the shapeless ghost, ambiguity, is what I want most, what I want to put inside a book, what I want the reader to sense. And because it is at once a thing and a no-thing, the reader will have to find it, not only in what I have written, but in what I have not written.
—Siri Hustvedt
Dear Siri,
Oh! What a kind, sweet message to send. Thank you, thank you. I'm so grateful because I'm reading The Summer Without Men and find myself completely under your spell. I loved your piece on ambiguity and I think I'm ready for some back-and-forth (if you are). I understand the idea of using words to chase something, as you write. I like the idea of readers looking for things in what hasn't been written. Rilke said that we use words only to point at what we mean. I feel that writers understand words are scaffolding. Writing is just marks on a piece of paper. Writing is not literature. What remains after that is literature. A very close friend of mine told me the story of her grandfather. His airplane was shot down over Belgium during World War II. He was missing and presumed dead. In reality he had ejected and parachuted into a country occupied by Nazis. He was missing for a very long time. Eventually, however, he was smuggled to England and able to telegram his young wife back in Connecticut:
Hi Honey, Just back from the most fabulous vacation on the continent. Love, Bert
Simon
Hi Honey,
Just returned to this particular page and am typing out these particular symbols to announce that our dialogue is officially established.
In your little anthology called Why Our Decisions Don't Matter you included an excerpt from the Stoic Epictetus. Stoic philosophers make a fundamental distinction between what human beings can and cannot control in their lives. There is much we don't have any power over, and the Stoic response to what can't be helped is to say: Away with it. There is nothing to be done. I will not concern myself with it. As I am sure you know, this is a profoundly un-American way of thinking. Americans are fiercely attached to the notion of self-creation. With sufficient will and guts, the archetypal American can mold the world to do his bidding. We live in a culture dedicated to this idea. Self-help manuals, workout regimens, and all manner of diets attest, at least implicitly, to the notion that the self can be remade to order, that happiness is within everyone's reach. Personally, I think this is a corrosive delusion.
In Everything Beautiful Began After, the role of accident is key to the novel. Indeed, one could say that sudden, meaningless accidents determine the book's meaning, and that the novel itself is a preamble to another accident, which will create even greater meaning. I am curious about your relation to Stoicism and its impact on your sense of what it means to tell a story.
Best from Siri
Dear Siri,
Thank you for being so, so generous and for realizing that the entire novel itself "is a preamble to another accident, which will create even greater meaning." I worked so hard to create something that would appear effortless, and I feel that somehow, I owe you champagne. Regarding Stoicism, I must admit that I live with ongoing and incessant confusion. However, at the heart of this energy and motion is a still center that is me. It's similar to something I once read in T. S. Eliot's Four Quartets:
"[ … ] At the still point of the turning world. Neither flesh nor fleshless; Neither from nor towards; at the still point, there the dance is [ …]"
One element of my confusion is that I'm somehow unconvinced that we're not tools for nature. I like to use the term nature instead of God because the ideology we attach to nature is less akin to exclusivity. I'm interested in Tolstoy's idea of free will, but will need a few more decades to attempt a clear understanding of it (and when I do understand it, I've promised myself a trip to Moscow, which is nice). And I feel that happiness is not so much a sensation (although it can be if you've ever visited the Qigong foot-massage places in Chinatown) but a way of seeing, and therefore immediately possible. I think many people are afraid of happiness. Fear is something we should be more open about. As a writer, however, I feel my role is to serve, and that is how I approach writing.
May I ask how you approach writing? Do you have an idea of what you wish to say before you say it? In your work I've noticed that you use words to point at and unveil vital things and truths that we already knew, but were somehow hidden from us. Do you write with these ideas in your mind or do they manifest spontaneously (or something else even more mysterious)?
Yours,
Simon
Dear Simon,
I am not sure that you will ever understand Tolstoy's conception of free will because I don't think he understood it himself. He contradicted himself repeatedly. He was heavily influenced by the mechanistic determinism of his day and at the same time strongly attracted to Christianity (once he unburdened it of all church rigamarole), which, at least in some of its manifestations, admitted free will. Perhaps Tolstoy's most beautiful thought, articulated inWar and Peace, however, is a simple one: human beings are creatures of subjective time and space, which not a single one of us can escape. Our view is blinkered, and it is impossible to gain the distance necessary to leap out of ourselves and judge the workings of history or nature. In this he anticipates the phenomenologists. Merleau-Ponty accused science of positing a disembodied objective viewer hovering over a frozen world, which it can then dissect. That viewer, of course, does not exist.
Yes, I agree, people are afraid of happiness because it means being open to the outside world. In an essay I once wrote, "Only the unprotected self can feel joy." I still believe this, but I also believe some defenses are important to survival. My goal in life is not to walk around in a permanent state of euphoria, anyway. This would be as pathological as falling into a lasting depression.
As for the mysteries of writing fiction, I am deeply curious about what happens when we write. I am giving a talk at the New York Psychoanalytic Institute as part of a series of neuroscience lectures. In my paper, I consider the age-old connection between memory and the imagination through neuroscience, psychoanalysis, and narrative theory. This is not the place to give you my argument, but I continue to work out my ideas. Suffice it to say that I think fiction is mostly generated unconsciously, that it is a motor-sensory visual phenomenon as well as a linguistic one, and that all art takes place in an intersubjective context— it is always made for another— an imaginary other, not a specific other, to be sure, but it's at heart a dialogue, not a monologue.
Your last comment makes me so happy, I could split into a hundred pieces. I have always felt that the best art allows us to recognize something we already feel, but would not have recognized it without that particular work of art. I am terribly curious to know which passage or what particular moment you are thinking about in my work.
Best,
Siri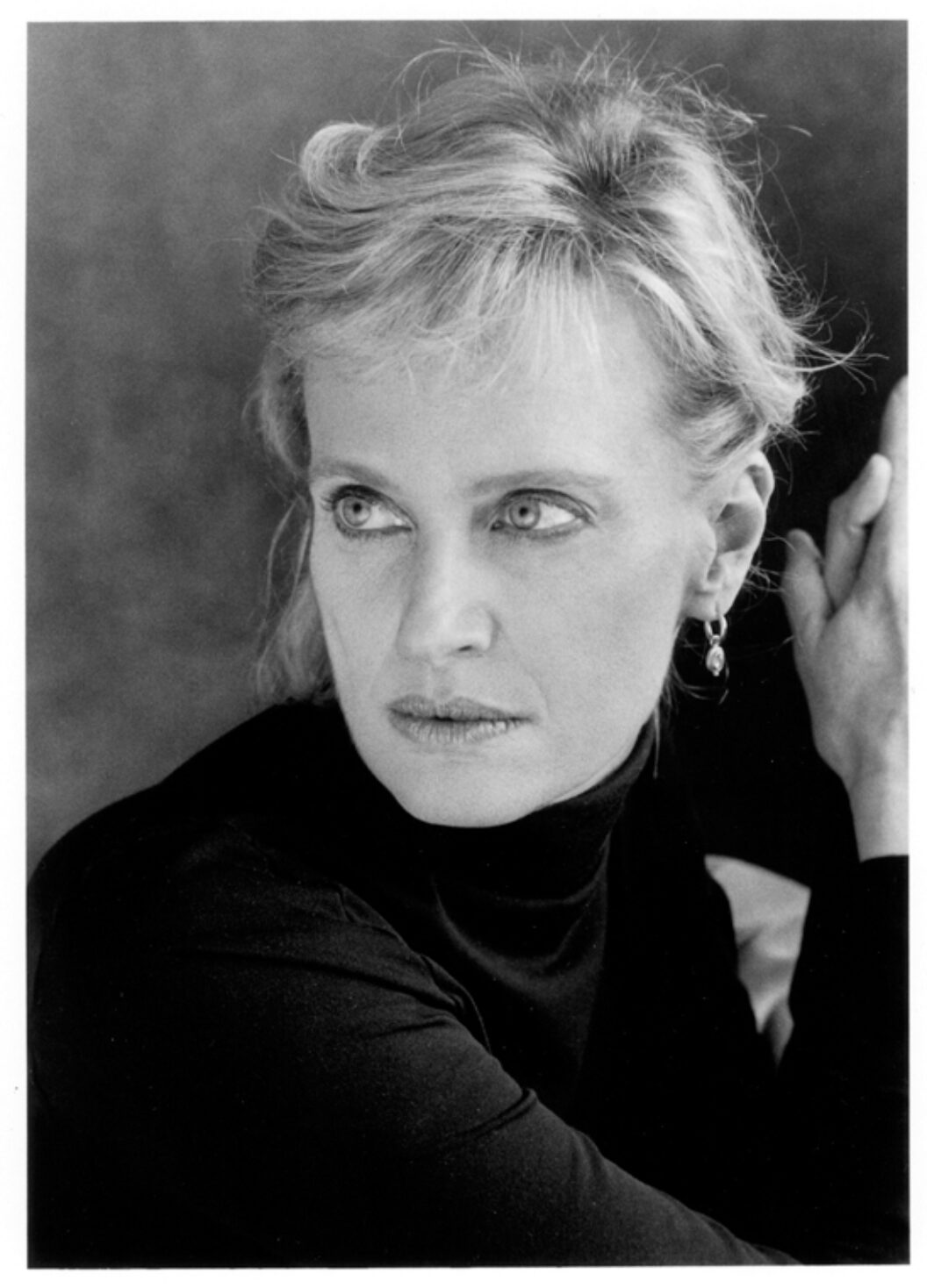 My Dear Siri,
I must admit I have truly been carried away by your latest book. Loss. A known absence is one of the most gripping, tender, and deeply brilliant things I've read in many years and there are many other lines I have marked with my heavy pen. I am marveling through your book. As I read, language disappears to reveal only feeling. I wasn't surprised to learn about your poetry and think that I will read that next. You are such an accomplished woman, and you share ideas in a way that draws another person in by igniting them. And so I have two questions for you: How do you stay inspired? What other industries interest you?
Simon
Dear Simon,
I am very pleased about your "feeling" comment in relation to my work. You too are deeply interested in human feeling in your stories and in the novel—in the strange vicissitudes of the emotions that move between people. I think I am far less interested in inspiration these days than in time. I am 56 years old, and time has taken on a new subjective appearance: it has shrunk. There is less time ahead of me than behind me. That is certain and, because my daughter is now 23 and an independent being, I spend my life writing and reading. These days I feel a strong wind behind me.
I have always been curious about who we are, we human beings, and both my fiction and nonfiction are avenues for investigating that terrain. I live something of a double life. I am writing a novel, but I paused from it to write a talk that I am giving in Vienna for the Freud Foundation, which has the auspicious and somewhat frightening title, The 39th Annual Sigmund Freud Lecture. My paper is called "Freud's Playground." It connects Freud's idea of transference in psychoanalysis to contemporary neuroscience and infant research and examines how these ideas relate to playing, pretending, and making art. I have written the lecture and am now going through a manuscript of essays that will be published next year. Then I will return to my novel. To be honest, I am living in a state of high excitement. I write for about five or six hours every day and then read for three or four. I feel lucky. My middle age has proved to be highly fertile for me. At the moment, my worries are more about fitting in all I wish to do than about feeling inspired.
I have agreed to be a plenary speaker at a neuroscience conference in Florence in 2012, so I will have to work hard on that paper. It is rather odd for a novelist to find herself in this position, but after I published my book The Shaking Woman or A History of My Nerves, the invitations to academic conferences have been coming in steadily. The popular response was far more muted and puzzled, but I would much rather be embraced by those who know the fields I discuss than by those who don't. Both my fiction and my nonfiction, however, address the same questions. I am convinced that what we think of the self is grounded in emotion. As the neuroscientist Jaak Panksepp wrote, revising Descartes, "I feel, therefore I am." So, here is my manic answer to your question from a swiftly aging but very happy woman. I also love my garden, a small patch of plants and trees behind our house in Park Slope.
Warm best,
Siri
Simon, P.S. Further notes in the inspiration mode. I am very interested in beginnings. How does a story or novel begin for you— a feeling, image, word, or sentence? Then there is the question, why one story and not another? Theoretically every story is possible for a fiction writer, but it does not work that way. How do you begin, go on, and find your end (even if it is another beginning)?
Siri
Siri, your responses get me to thinking that I find myself reading more than writing (dipping into books and getting lost). Your garden sounds wonderful. Did I ever mention how I dream of living in the country? With my six-year-old daughter I was visiting a stable recently and saw a dead mouse, and I realized I hadn't seen a dead mouse for a long time, since growing up in rural Wales. It dawned on me that I would have to learn again what I already know, which is why I feel I write— to reveal myself.
For me, I am thinking less about beginnings and ends and more about cycles. I'm intrigued by the relationship that months, days, years, minutes, and seconds have to our lives. January is a lie, so is February, despite how beautiful the words sound (and the visceral association evoked by the sounds). The way we've organized ideas of time, the way we think of time as linear interests me. I'm starting to feel that time moves more like wind, which sometimes reveals itself (its shape) when blowing over a patch of dust. I remember my life as a series of felt moments that define me. This is more your field than mine, but in outer space, are there not other dimensions of time? Is not the measure for time different? Let me find something I wrote about this in my journal and send it to you … . Actually, what I wrote has to do with something else— the idea that loving one person is impossible, unless one is prepared to love everyone. Otherwise love is circumstantial … anyway— I'm no expert on love as it's really a lifetime of research.
Simon
Simon,
You are right that another way to view time is through cycles. My comment about time is also about death, the prospect of my own, of course! And implicit in my urgency to do as much as I can before I die is an idea of time as a discrete, subjective, autobiographical reality that begins and ends, rather than as part of a broader cycle of births and deaths. A line, not a circle. M. M. Bakhtin thought of cyclical time as idyllic, and, for him, idyllic time was always grounded in a place. Maybe your dream of the country is related to cycles— seasons that move one into the other, families who stay put, who are born and die on the same land, generation after generation, a mouse corpse that decays and becomes earth. The clock and the calendar represent time, and we refer to them as a way to organize time in our relations to other people. I don't think of them as "lies" anymore than the word chair is a lie, but it is certainly true that symbols are not things.
As for "felt moments" I agree with you entirely. Emotion consolidates memory. This appears to be a neurobiological fact, one that makes perfect sense when most of us look back on our lives. What we are indifferent to, we forget. We remember what touched, hurt, and scared us. At the same time, memory is not fixed; it changes over time. Memories are also reconsolidated. We can never recover an original memory, just the last time we retrieved it, and this accounts for the drift in our recollections, the fact that memory is unreliable.
I have been asking myself about the need to write for a long time. I don't think I write to reveal myself. To be frank, I'm not sure even what a "self" is, although I feel I have one. That feeling of selfhood is a deep bodily sensation of being an organism that moves around in space. The writing self is able to leap out of that organic reality and become someone else, so when I'm writing I am able to occupy two places at once— the person at the desk typing and that other imaginary being on the page. But that doesn't explain why one does it. All writers who keep writing have an urge, a need to do it. What is it? I think every work of art is always for someone else, an imagined other. Even those who hide their work or write only in a diary are in the communication business, even if they are speaking only to the other in themselves. You are a journal writer. Do you do it to discover what you are thinking? Do you do it to keep track of your life? I have often thought of keeping a diary, have kept notebooks when I travel, but at home, I am too weary after a day's work of writing to write more.
Siri
Siri,
Ah, yes … weariness in the evening. That's when it's wonderful to have something else there, and not just tea or a clock, or something quiet to do. I build intimacy with my characters by serving them, I think— by falling into their lives, in a way— by becoming them. To build characters I must lose myself, but maintain the ability to feel.
Simon
Simon,
I have an image of you sitting at a kitchen table with a cup of tea near a dark window writing with a pen in a notebook, but this is probably wrong. Still, it's interesting that I formed a particular mental image to accompany your sentences. I think your phrase weariness in the evening threw me into an earlier period, the 19th century, and so I gave you a Romantic setting and a pen. Perhaps you keep a journal on a computer … I guess I am trying to examine what you actually mean when you say "build characters" or "build intimacy with my characters." I think these phrases hide processes writers take for granted, but that doesn't make the genesis of a novel any less peculiar.
My question remains: Why one character and not another? Why one story and not another? Theoretically, a fiction writer can write anything, but doesn't. Your characters Rebecca and Henry and George emerged from somewhere, but where is that somewhere? My character Mia had to be as she is— variously caustic, ironic, sincere. But our intimacy with imaginary beings is curious, isn't it? I think every fiction writer has a sense of "rightness" and "wrongness" that is essential to making fiction, but that sense is obviously not based on any "objective" facts. You discover a turn in your story— the appearance of a twin sister in your novel— and you say, That's it! This is what has to happen. My question is: how do we know? We know because the motion of a story is accompanied by a feeling of rightness and that feeling guides the composition.
You lose yourself but you maintain the ability to feel. You seem to be saying something similar to what I am saying— you are guided by emotion.
Warm best from Siri
Siri,
Yes, that's interesting … . I am guided by emotion. Remember that line from On The Road?"The only people for me are the mad ones …" I loved that line many years ago— it meant so much to me. I wonder to what extent our characters are other versions of ourselves. Perhaps selves we cannot realize but who haunt us. That reminds me of that line from Hamlet, "There are more things in heaven and Earth, Horatio, / Than are dreamt of in your philosophy."
In my new novel, Everything Beautiful Began After, there are three main characters. I felt them at first, the way you get a feeling for someone— whether it be affection or fear … but then I had to build them too … . I used a cork board behind my desk to pin up postcards that embodied "them," and their fears and fantasies; pictures from magazines, candy wrappers, notes they were sent (that I'd made up), and other items which helped place them for me. Writing this novel taught me a great deal about developing character and the attempt to bring people to life. I worked so hard at it that soon the characters were sitting next to my bed reading magazines, banging around at night in the kitchen, hungry and a little drunk.
Do you think we come to writing? Or do you think it's something that is somehow with us "from the beginning"?
Simon
Simon,
Gosh, I read On the Road so long ago, but it is a Romantic idea: "the mad ones." I worked as a volunteer writing teacher for inpatients at the Payne Whitney Psychiatric Clinic in New York for over two years, and, mostly, I found madness heartbreaking. But I did discover that psychotic patients were verbally creative. They were no good at telling stories, but their language was free of clichés and often striking. The link between creativity and madness is very old, of course. In The Summer Without Men, Mia makes a long list of crazy poets, an impressive one. In The Shaking Woman or A History of My Nerves, I discuss the theory that poetry especially may draw on the language strengths of the brain's right hemisphere— musicality and involuntary speech. This would account for the sense many writers have had that the text is being dictated or writing them rather than the other way around. Blake said his poem on Milton was dictated to him, sometimes against his will.
Siri
Siri,
I've often wondered why I write. I know what happens when I don't, it's as though I feel thirstier and thirstier. Written language is invented, so I wonder how one develops what we view as ability. My only idea is that for writers, the sound of language is like music, and like music, writing relies heavily on silence. Like they do to music, people often respond viscerally. And although many people in the world utilize the technology of a written language, for writers it's somehow different— the difference between breathing and meditating. That's why a writer could be someone who knew only one word.
Simon
Simon,
I think that writing fiction is a lot like conscious dreaming. Characters must rise from the soup of our unconscious life, from our memories, wishes, and fantasies. Several people we have known may merge in a single character, but that merger is often made unconsciously. Sometimes after I've written a book, I have been able to identify a source— a person in "real" life or one taken from a book. Of course by the time any person has entered my work, he or she is entirely transformed.
Your use of images interests me. I have never done this myself, but it suggests what I believe—that texts are not present initially in words, but come out of our visual and motor systems—out of images and rhythms. Philosophy necessarily reduces the immense complexity of reality to categories. There is always something that escapes: there are always "more things."
The need to write is strange, but we do learn to read and write, just as we learn to speak. It's a developmental phenomenon. There are still lots of arguments about language and how we acquire it. Is there a universal grammar or a language instinct? Some say yes. Others say no. Literacy does appear to alter brain organization, to strengthen left-brain dominance. Hypergraphia—writing like mad—has been associated with temporal lobe epilepsy, mania, and stroke. Of course people with hypergraphia sometimes write page after page of drivel. But then, there is Dostoyevsky—an epileptic and a great writer. The urge is distinct from content.
The need for communication, for interaction with other people, is with us from the beginning. We are born social. How that desire turns into a person sitting alone for hours at a desk writing fictions may be one of those "more things."
Siri
Originally published in
Featuring interviews with Francis Alÿs, Binyavanga Wainaina, Simon Van Booy and Siri Hustvedt, Natalia Almada, Joanna Newsom, Scott Shepherd, and Mickalene Thomas.