Beyond Nostalgia: Sido Lansari Interviewed by MK Harb
Using film and embroidery to tell new stories.

Discover MFA Programs in Art and Writing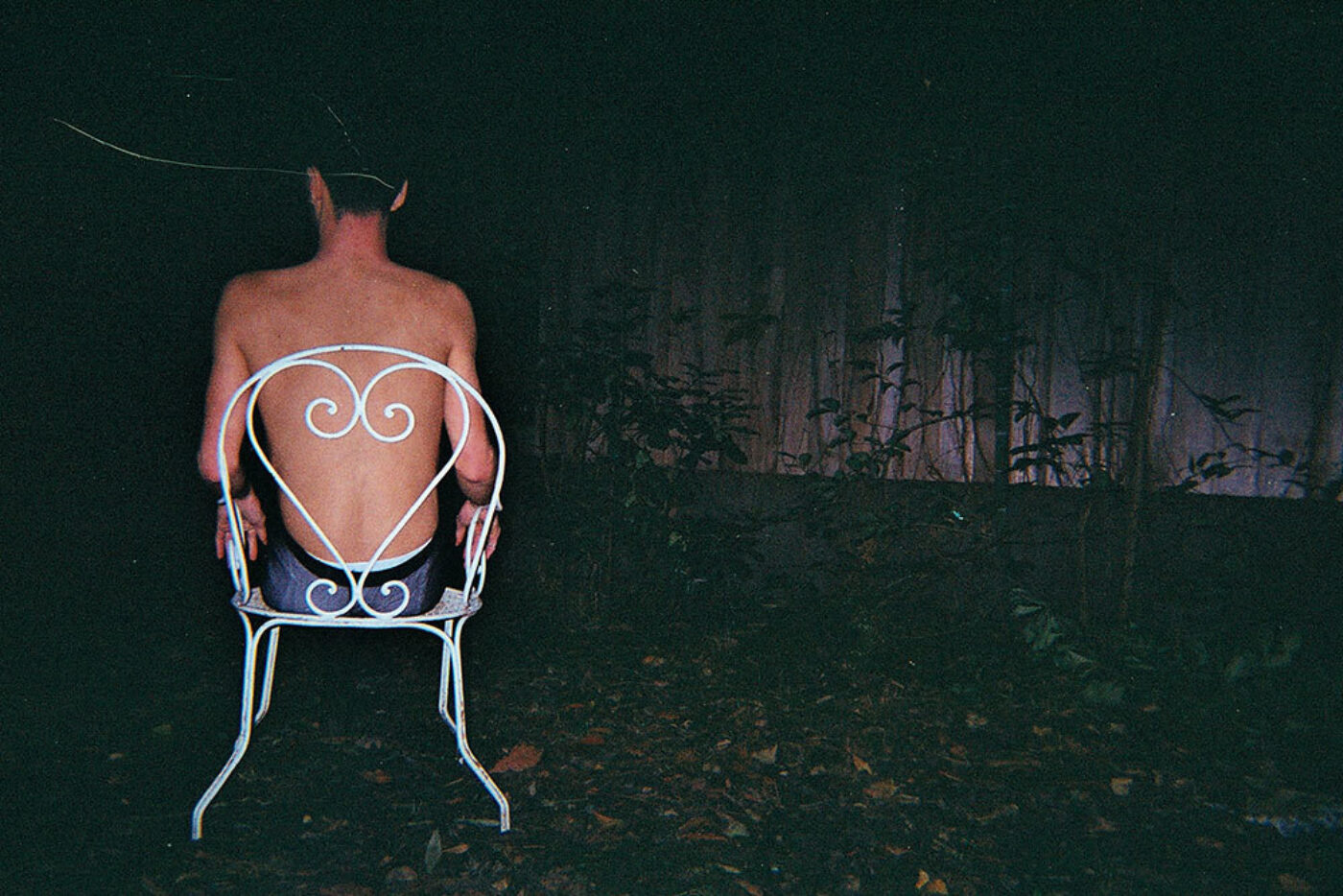 In his latest short film, Les Derniers paradis (2019), Sido Lansari engages in a lucid rumination on queer love and belonging. Mixing archival images and analogue photographs, Lansari collapses linear spatiality and redefines the norms of writing a coming-of-age story. An artist and a filmmaker, Lansari's practice presents a visceral and critical take on sexuality, gender, and class. Subverting the practice of embroidery, Lansari produces canvases with poignant statements that comment on puritanical morality.
Recently, Lansari became the director of the Cinémathèque de Tanger in Morocco, and I decided to revisit nostalgia and visual culture in our region with him. From the bourgeois "golden age" paradigm, which haunts the Arab '60s, to the black-and-white photography of Beirut and Cairo, an emphasis on nostalgia distracts attention from a strong and experimental art scene dealing with the present moment.
I first met Lansari at the Sursock Museum in Beirut a few years back. Over coffee, we discussed our love-hate relationship with Egyptian cinema posters and the gendered and economic imaginaries built around craftwork.
—MK Harb
MK Harb As an artist who frequently travels between the geographies of Southern Europe and North Africa, what does the term nostalgia mean to you?
Sido Lansari I come from a working-class family whose financial situation has improved in the last fifteen years. In a context where the family story does not really exist, we just had to work for a better future that guaranteed social and financial security. Nostalgia was therefore completely unknown to me. When I arrived in Tangier six years ago, I discovered how the past could haunt an entire city. Not particularly in the local population's minds, but rather by a very present imaginary around the city. My travels have also allowed me to confirm this idea of Tangier's fantasy. In Europe, people believe that we still live in the International Tangier where artists from around the world can write masterpieces by smoking kif.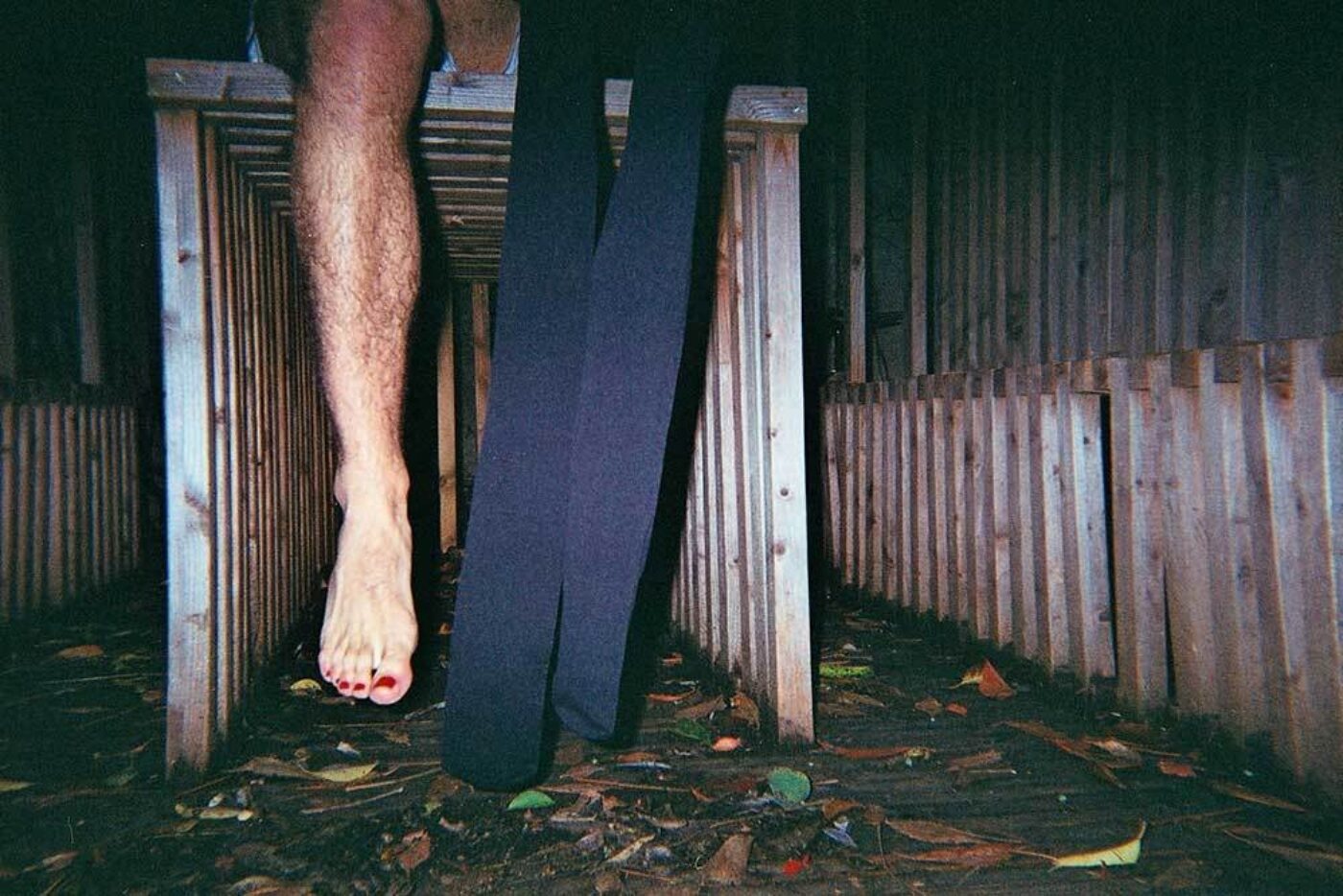 MKH You work across a range of visual and material disciplines, commenting on history, sexuality, and puritan ethics. One particular medium you frequently use is embroidery. Do you see embroidery as part of a nostalgic craft?
SL We can't dissociate the manual practice of embroidery from the concept of time. First, because they take time to make, I decided to produce my own embroideries and to execute the simplest pattern, which can take hours of work. During this time of production, there is an inseparable relationship between me and the work, but also new questions that I ask myself about what I am doing or trying to do. Then, when we use embroidery as a medium, there is necessarily a heritage that we reclaim. The different types of embroidery are very related to specific geographies and eras. But I am not in a trendy, vintage practice of embroidery. My desire is to tell stories, and it is important to me that the medium I use is consistent with the story I am trying to tell.
MKH Art about the Arab world is saturated with nostalgia and pastiche imagery. Why do you think this visual language and romanticism still hold so strongly?
SL We may think that artists are reclaiming the visual codes inherited from the colonial period, but we have a lot of products ready to be sold in the Western market. This only responds to a Western imaginary where women are weak but sensual and Arab men are dominant, sexually potent, and ready to wage war on a Thoroughbred horse. We have a very strong contemporary culture with multiple influences, colonial or not, but also territorial specificities that the artists do not explore. They choose to fuel colonial fantasies. Unfortunately, we are in local realities, with no cultural policies, where artists have no prospects other than success in the West.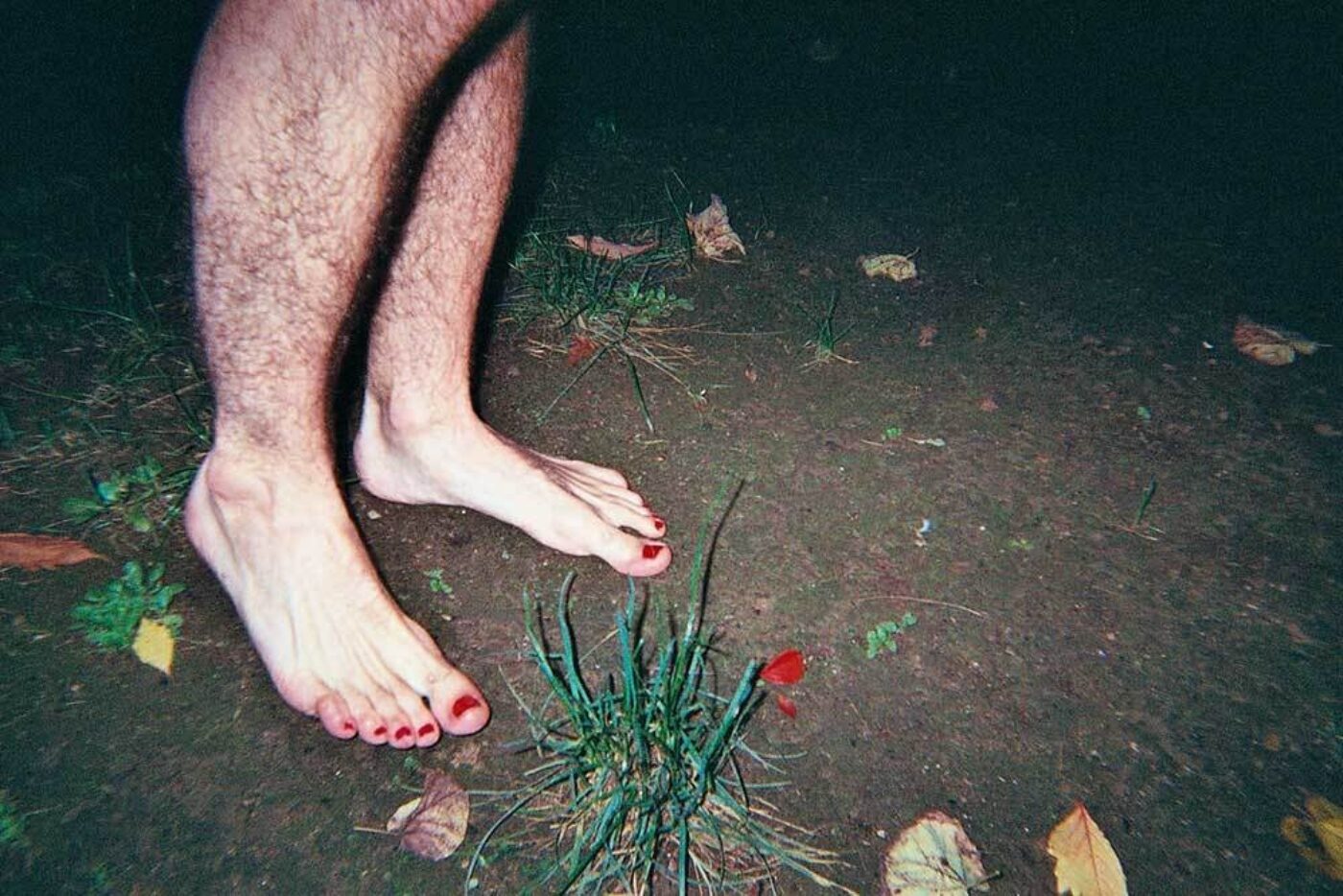 MKH As the recently minted director of the Cinémathèque de Tanger, how do you go about curating a diverse set of screenings that goes beyond "'60s golden age" antics? Do you explore themes of futurism and experimentation in your screenings?
SL I am grateful to have this incredible tool in my hands. It's an extraordinary project that has a direct impact on people's lives. Obviously, when we run this kind of space, it is accompanied by a responsibility toward the audience or future audiences. We have a duty to nurture their memory, to awaken their eyes and their critical sense. The fact that it is a cinematheque and not a classic movie theater allows time travel between different geographies. My mission is not only to show good cinema but also to represent filmmaking in its diversity. This, of course, goes for classics but especially unknown films. Cinema is a tool that can help us understand the past to better face the future. For example, when I choose to screen Harun Farocki's films, what I show is mainly the relationships between industrial production, colonial wars, and ecological disasters. You can open your eyes to the future by analyzing the images of the past.
MKH When I think of artists working beyond and against nostalgia, I think of Mounir Fatmi's Dieu me pardonne (2001–4) with its abject images and Narimane Mari's haunting Bloody Beans (2014). What current artists and filmmakers from the region provide you with provocative imagery?
SL There is a new generation of female artists who have finally been given the opportunity to create freely, and this is reflected in their work. I am thinking, for example, of Randa Maroufi, a Moroccan artist, and her latest film Bab Sebta (2019), which brilliantly stages the tensions felt at the border of Ceuta, one of the two Spanish enclaves on Moroccan soil. The film is a unique temporal and spatial experience of this daily choreography of smugglers from one country to another.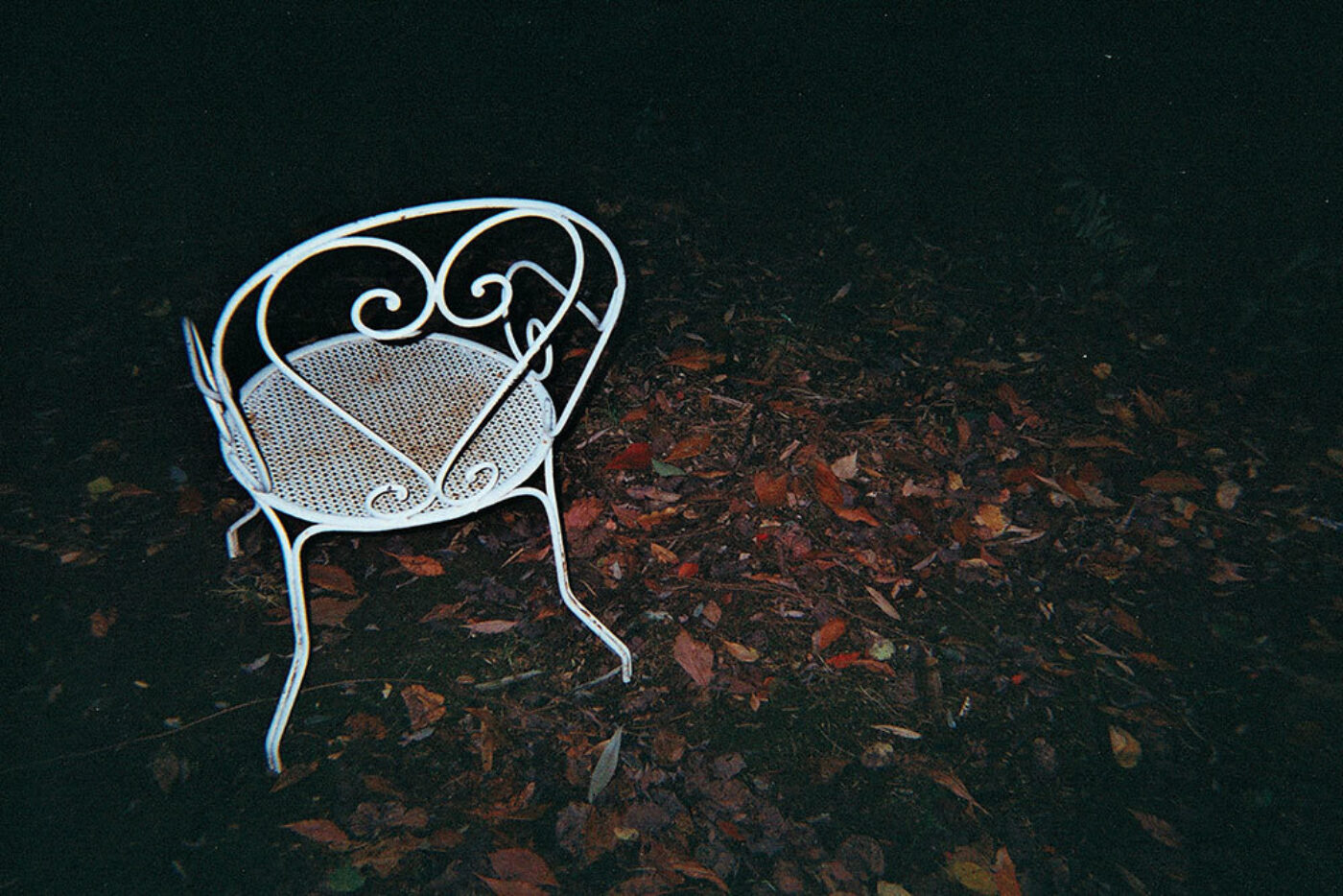 MKH Les Derniers paradis won the Grand prix court métrage at the Chéries-Chéris film festival in Paris. It exists within a familiar cartography of nostalgia and colonial geography between Casablanca, Paris, and Egypt. But you give it a different and enigmatic kick. How did you engage in its visual politics beyond conventions and cliché?
SL From the beginning, I imagined the film as a patchwork of several parts of stories to tell a new one. When I thought I had finished writing the script and I started to edit it, I realized that I would be working in a documentary mode in which the film would continue to be written during the editing. The aesthetic I had chosen was very influenced by the end of the '90s, so it is not necessarily beautiful at first sight. Then I saw Jean-Luc Godard's film Le Livre d'image (2018), and its freedom moved me a lot. It also gave me the necessary authorization to be authentic and tell this story as I wanted to without caring if the format was not usual for a film that tells the story of an Arab, queer man.
Sido Lansari's film Les Derniers paradis will be screened at the Haifa Independent Film Festival in Haifa, Palestine, March 25–29.
MK Harb is an anthropologist and writer. He received his Master of Arts in Middle Eastern Studies from Harvard University. His work is published in the Journal of Politics and Society, Hyperallergic, Art Review Asia, Asymptote, and Jadaliyya.