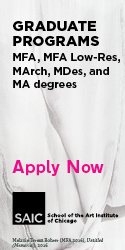 Survived the war but
was having trouble
surviving the peace
Couldn't sleep more than two hours
was scared to be without a gun
nightmares, daymares
guilt and remorse
wanted to stay drunk all the time
1966 and the VA said
Vietnam wasn't a war
They couldn't help
but did give me a copy
of the yellow pages
picked a shrink off the list
50 bucks an hour
I was making 125 a week
We spent six sessions
establishing rapport
Heard about his military life
his homosexuality
his fights with his mother
and anything else he
wanted to talk about
At this rate, we would have
got to me in 1999
Gave up on that shrink
couldn't afford him
wasn't doing me any good
Six weeks later my shrink
killed himself—great
Not only guilt about the war
but new guilt about my dead shrink
If only I had a better job
I could have kept on seeing him
I thought we were making real progress
maybe in another six sessions
I could have helped him
That's when I realized that
surviving the peace was up to me

From "Shrinking Away," Walking the Rez Road (Voyageur Press, Stillwater, MN, 1994).
Originally published in
Featuring interviews with Frances McDormand, A.M. Homes, Padgett Powell, Tina Girouard, William Pope. L, Butch Morris, Malcolm Morley, Jafar Panahi, and John Elderfield.