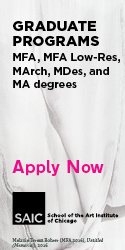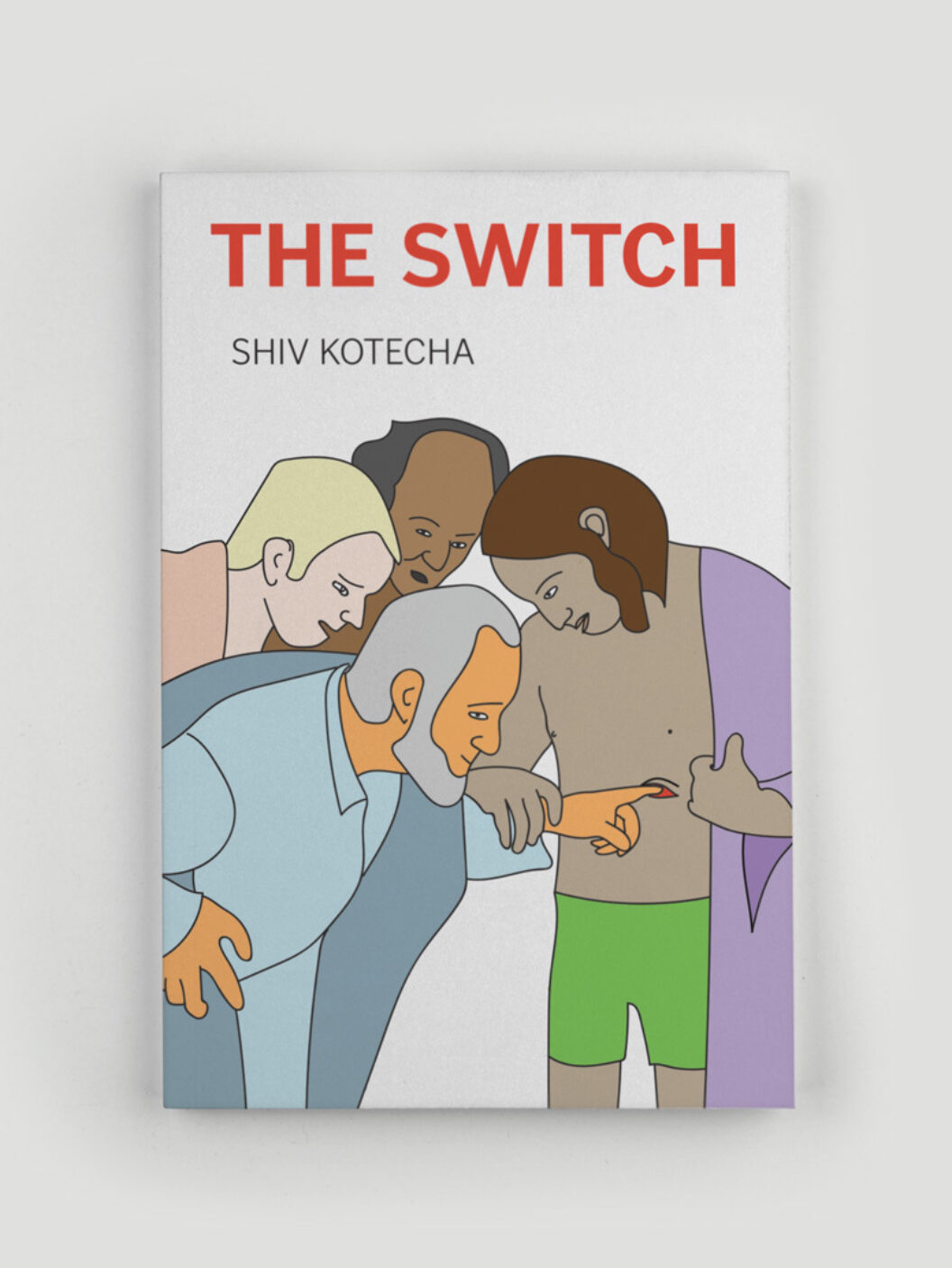 (Wonder, 2018)
It's possible that like John the Divine—aka John of Patmos, author of the Book of Revelation—Shiv Kotecha has been plunged into boiling oil and suffered nothing from it, his audience converted into sweet lambs upon witnessing the miracle, and the prophet-poet cast forever unto the brightness of exile. It's possible that "more cats would die. / Every time we were awake / and were fucking. / Whatever that means." And surely it's possible—but less desirable—that in rendering bodies as familiars, because of but also no matter their sex, few subjects would find their psychological, painterly Chironic wounds so pokeable. Kotecha's unselfish, shape-shifting The Switch leads with an epigraph from Anne Garréta's The Sphinx, a novel invigorated by its refusal to grant its narrator and love-object pronouns or possessives that might indicate gender: "To appease is not the same as to fulfill." Might Kotecha be issuing a disclaimer? An instruction? In this book, John of Patmos may have been sent to die and miss the author, who has in turn been sent to be missed by another poet, just as a "lover-friend" is missed even when she is in the poet's mouth, her head pinned beneath legs, as "Diana" is positioned in the first section, "I'm Sorry Shiv. I'm Sorry Diana." This partner-friend-subject is converted, queered, fearsomely, into a "dude"—he who does not confuse ideas for feelings—by "Shiv's" first intrapersonal commune with she who is a reader, she who writes (i.e., she who is still living). "Shiv" is communing, and Shiv-the-author is considering his audience. I think they both win the game, even though "Diana," née Hamilton, actually does, but the miracle is found in the sheer existence of a coiling epic poem that uses projected empathy—and experience—to brutally perform and pronounce the hydra-headed nature of erotic friendship. May we all be instructed to wave goodbye from our lover's inside.
This first section is an apologia, lest we forget, and it poises well the reader for what's to come, just as a lover's "sorry" can errantly make the beloved more vulnerable. The following sections of The Switch—"Obedience Residency Manual" and "The Unlovable"—wrap us in beautifully constructed, severe turns of prose and Lord Shiva-world-destroying lyric. "Obedience" moves from dialogue intimately transcribed to essay to a heated détourne de force titled "Hypothesis of the Stolen Head," an intertextual story that brings us truly to Patmos, nimbly urged on by Raúl Ruiz's film Hypothesis of the Stolen Painting. The story nods to—but surfaces far from, even fucks with—any current-day corset stitched by poets' trending or tending toward making themselves through the fictive. Poetry is never lost in a politics of refusal, and even in the most flirtatious behavioral studies of human and nonhuman desire for connection—"'Change his name in your phone to "Are you sure?" / 'LOL / 'Adding that to my puppy manifesto'"—Kotecha's ballast is clearly his feeling for the radiance of form-switching itself.
Originally published in
In the process of putting together each new issue of BOMB, we often come across distinct resonances between interviews—shared themes, creative preoccupations, and even specific phrases crop up time and again within otherwise disparate features. In these pages, artists discuss their expansive notions on collaboration. Their practices tend to split, reapportion, or redefine authorship, privileging process over individual intention and encouraging unique partnerships with spectators, local communities, film subjects, and one another. These willful acts of reaching out and beyond are as vital as ever, and worth emphasizing here.