Discover MFA Programs in Art and Writing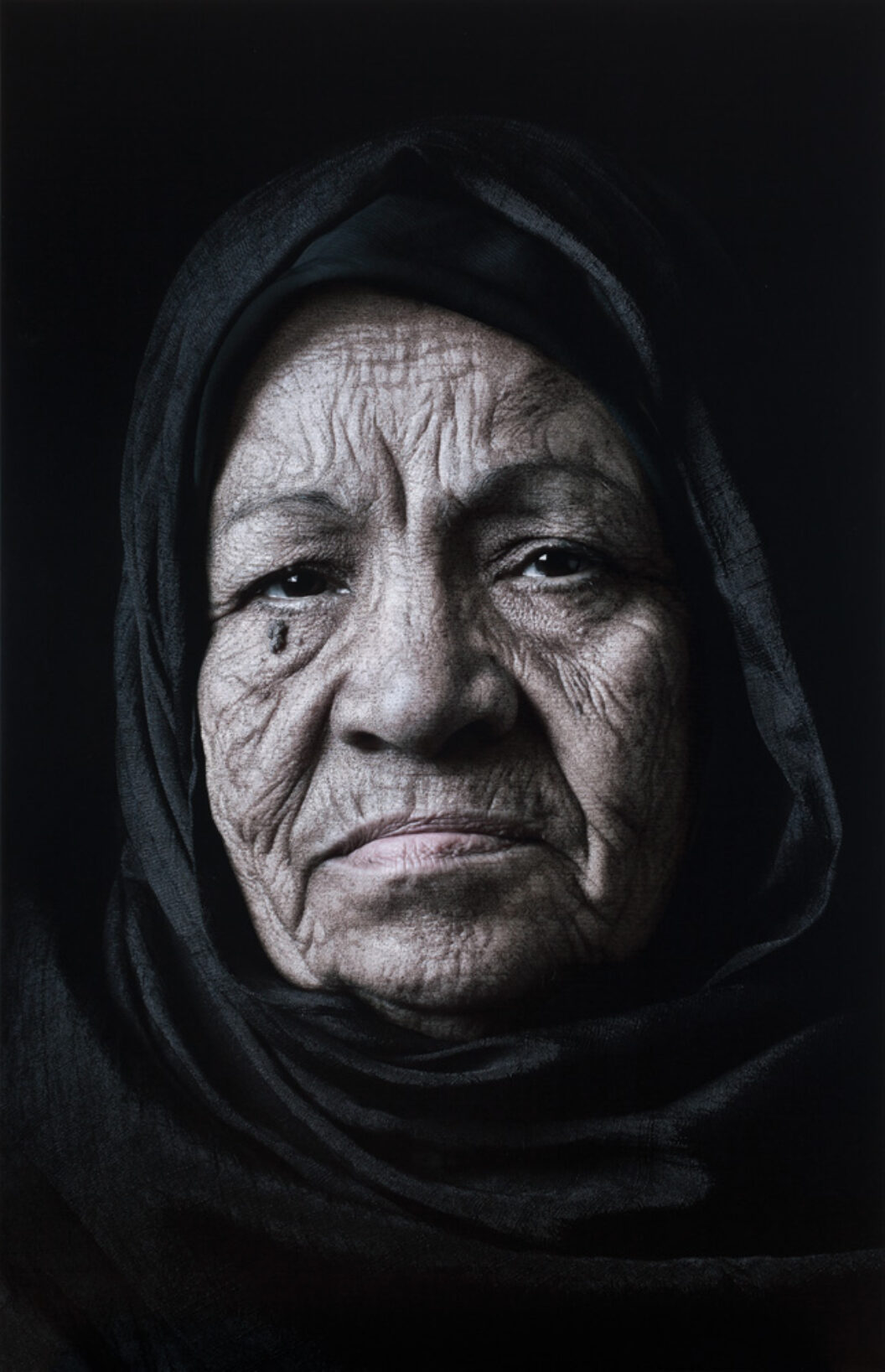 Rauschenberg Foundation, 2014
Four bombs exploded in Cairo on the morning I began to write about Our House Is on Fire, a new series of photographs by Shirin Neshat. Vibrations from one of the blasts partially destroyed the century-old Museum of Islamic Art, renowned for its collection of objects covered in calligraphy. The very act of writing was thought to imbue a thing—a cup, an inkwell, an egg boiled and eaten—with powers of protection or healing. While much of the museum's building was damaged, many of its scribbled artifacts survived intact.
For over twenty years, in between her work as a filmmaker, Neshat has been continuing the calligraphic tradition. In her now-iconic images, she inscribes texts—drawn from modernist poets and medieval epics alike, in her native Persian—over the surface of large-scale portraits. For the new series, Neshat turned to the revolution in Egypt, to which she became an inadvertent witness while working on a film about the empyrean Egyptian Umm Kulthum. In late 2012, she took up residence at the Townhouse Gallery, not far from Tahrir Square, with her longtime collaborator Larry Barns, whose young daughter had recently died. The two photographers found themselves having unexpected and poignant conversations about grief with their subjects—mechanics, street vendors, housewives—who had suffered their own losses in the tumultuous events. In a way that Neshat had not foreseen, the series became a meditation on the process of mourning—both personal and national.
On her return to her studio in New York, Neshat painted the nearly indecipherable stream of words—by poets of the Iranian Revolution such as Mehdi Akhavan Sales—across the folds and wrinkles of her subjects' skins. Invisible from a distance, the writing is so meticulously inscribed that it seems to flow from their pores, as if forcing the hidden and the unspoken up to the surface. But there is a tension to it—the language is not their own but the artist's: Persian, not Arabic. The series opens up a rare conversation between the two contexts, at a time when diplomatic relations between Egypt and Iran are estranged. Yet I couldn't help but question the effect of overlaying the dirges and elegies of Iran's revolution (and with its abortive uprisings in 2009 still in recent memory), onto Egyptian subjects living through their own, still-unfolding period of upheaval. Is it pronouncing upon the revolution in Egypt a similar fate?
Most striking in the series are the photographs of feet, coming out of the darkness as if uncovered on a shelf in the morgue. Some carry identification tags, on which Neshat has written imagined biographies of the deceased. Something about the position of the feet, as if sailing from this world to the next, reminded me of an eighteenth-century calligram of a ship, formed from lines of the Quran. The ink drawing served as an assurance that one wouldn't sink in stormy seas. Neshat's images might be a dose of pessimism, but they might also be talismans. Whatever it takes, we all hope for safe passage through the day and its news.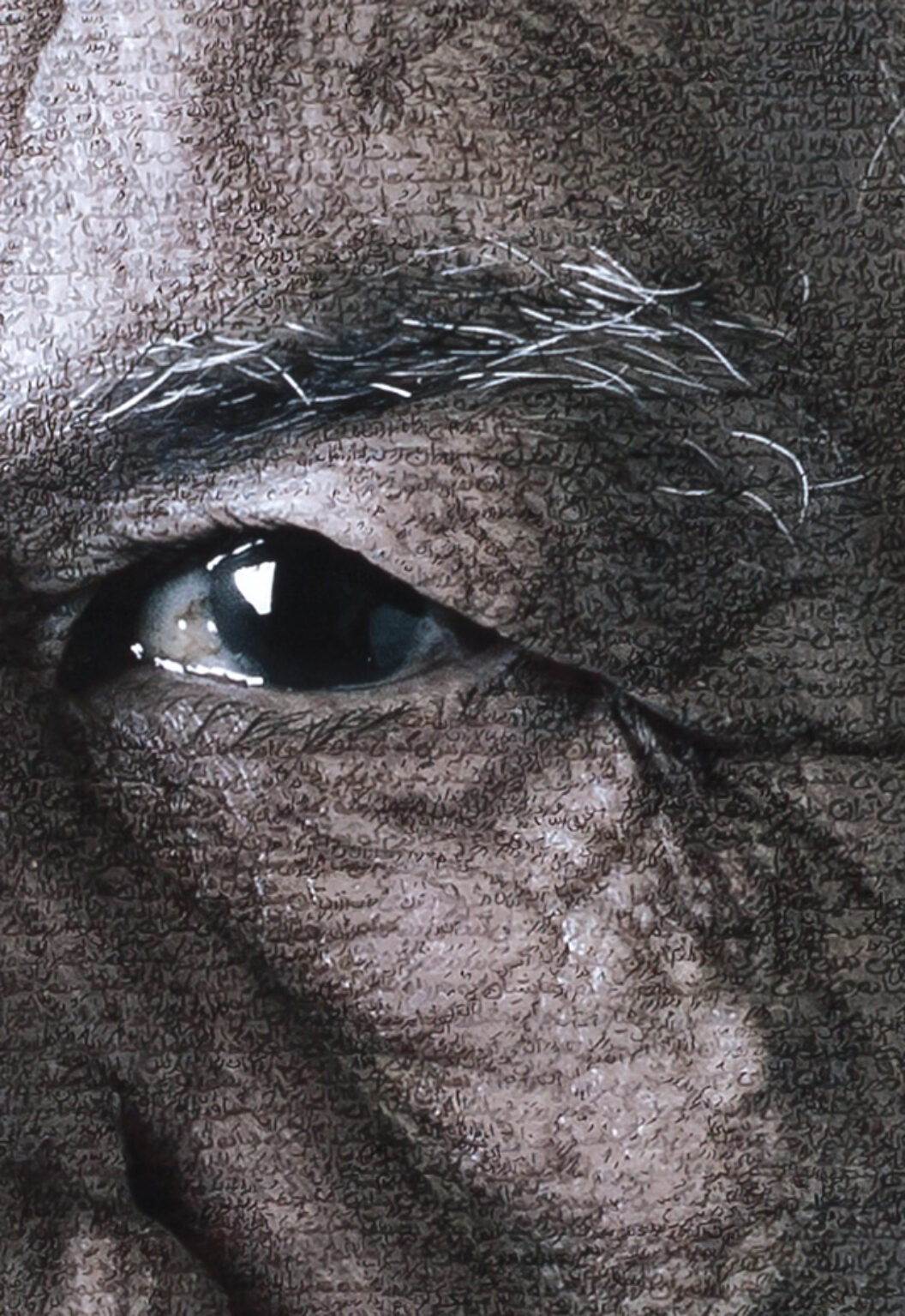 Anna Della Subin writes about gods, dreams, laziness, and resurrection, among other things. She is also a contributing editor at the Middle Eastern art and culture magazine Bidoun.
Originally published in
Featuring interviews with Jay Scheib, Matthew Barney and Gaspar Noé, chameckilerner, Zoe Leonard and Shannon Ebnerm, Teju Cole, Etel Adnan, Natalie Frank, and Valerie Snobeck.