Shifting Connections: Summer Shorts by Kathleen MacQueen
In her latest Shifting Connections, Kathleen MacQueen reflects on three of her favorite shows from the Summer of 2011.

Discover MFA Programs in Art and Writing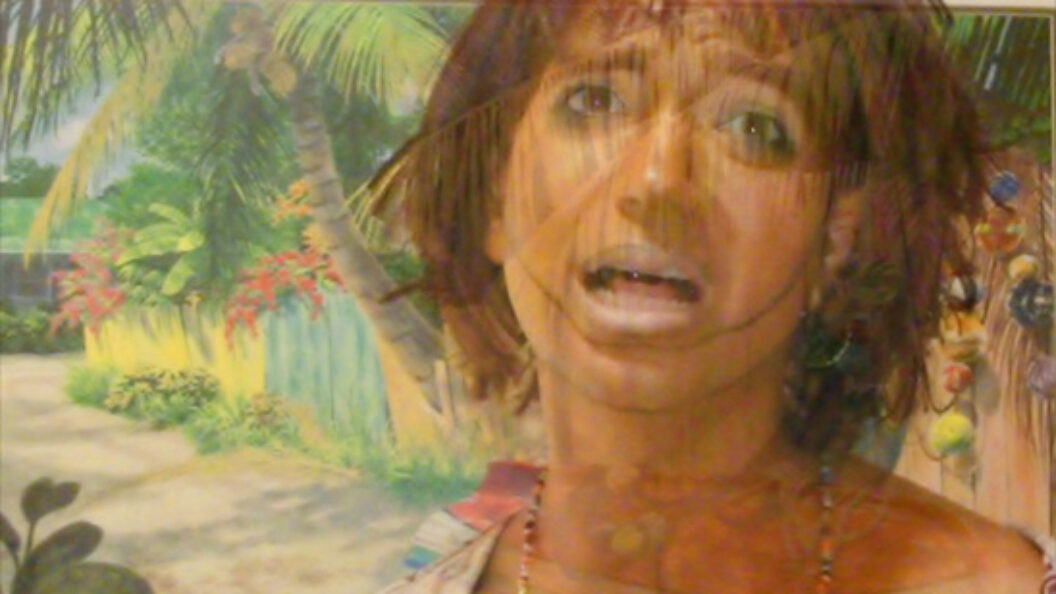 Ryan Trecartin, Any Ever, MoMA PS1
First, I'll admit that I am out of my element, thrown against the grain of my comfort zone—viewing Ryan Trecartin's installation videos at P.S. 1 is like asking me to accept a child who has mutated to a completely different genetic code and adopted a distinctly altered social construct than my own. It's a generation gap thing, confronting an alien set of values, and a disconcerting, unfamiliar experience. Yet his épater la bourgeoisie, in-your-face, gender-bending outrage has a distinctly hopeful glint of bad boy/bad girl possibility: a revolution whose lack of political gravity might just be the tremor that dismantles neo-capitalism in a way that it least expects. The threat that Trecartin poses is the very transmutation of product culture, reality television, and rhythmic MTV overload that determines the perfect flight attendant, ruthless CFO, calculating media strategist of the corporate boardroom and the campaign trail. Through a lineage of influences—a tearless Paris is Burning, Alexander McQueen sans Goth, chaos infiltrated Bauhaus—Trecartin's scandals are the dry heaves of thwarted expectations. Overdosed on visual and auditory stimuli, the psyche splinters helplessly yet this artist's visual tantrums are assembled with such an aesthetic consistency that chaos appears to be a reasonable state of being.
B. Wurtz, Works, 1970-2011, Metro Pictures
Translucent pink against matte black, coarse wood kissing a smooth slide of plastic, accumulated scraps of paper—whether in two or three-dimensional pieces, B. Wurtz's Works, 1970-2011, at Metro Pictures this summer offered a lesson in simplicity of materials, sensitivity to form, and respect for the kind of relations that generate connection rather than conflict. I recognize the smell of your hair but not your name. Did we speak? I would that I could remember you without pain. I would that I could imagine myself without discomfort. I would become a stone and take my place in the community of rocks, firm but yielding to light, in correspondence with others. More than assemblage, greater than recycled materials, Wurtz's constructions remind us that paying attention to the details of the world, however mundane, is its own reward. Like the East German sculptor Hermann Glöckner who forges extraordinary small scale models from household objects (and which can be seen as part of the New Museum's "Ostalgia" exhibition), B. Wurtz connects, as intimate visual poems, the colors, textures, and shapes of refuse we blithely discard every day. He's maintained the inventiveness of the young Alexander Calder's circus for over four decades, his winsome abstractions conjuring miniature playgrounds, parks, or fountains. These works of ocean, sky, and ebullient weather reveal a spirited appreciation and humility, within which a correlation between material form and sensual experience is conceivable.
Jo Ractliffe, As Terras Do Fim Do Mundo, The Walther Collection
Markers, in Jo Ractliffe's recent photographic series of Angola's battleground, exist as intimidating scarecrows even when they are simple circles, stars, or text signifying occupied land Terreno Occupado. There is great irony in her series As Terras do Fim do Mundo, recently exhibited at the Walther Collection's new Chelsea Project Space, as this land at the end of the earth, scarred from three decades of civil war, is anything but occupied. War has cleansed it of population and agricultural viability but rocks marking a former pathway or helicopter pad often take the shape of human limbs outstretched while the crumbled remains of portraits of heroes, women, and animals are dry, brittle traces of existence reaching across time and memory. Ractliffe sees the land, which retains the aura of an Angolan Angkor Wat, as a cipher of history and a visible rupture marking a barrier to any viable future, a testament to the catastrophic erasure of a vitality that once was. Here are unmarked graves as desolate as a lunar surface. There, a forest glen where even plant life dares not linger among the ever-present danger of landmines. Can the terrain of power struggle become a land of peace?
Kathleen MacQueen's next post on BOMBlog will be a conversation with Jo Ractliffe, discussing what motivated her latest series and what it offers us as a way of seeing.
Kathleen MacQueen writes on contemporary art and has published essays and reviews in The Art Book, Seachange Journal, Art Criticism, and the Journal of Multicultural and Cross-cultural Research.
We are encouraged as viewers of art to be critical, even judgmental, but what of flexibility and openness? Shifting Connections suggests that— rather than linear genealogies—time, place, and subject are crucial moments in art, that the intersections of thought are more vital than fixed opinion. With alternating reviews and interviews, the column begins from a position that art can speak with—rather than about—its subject, through shifting connections.*