Shifting Connections: Jo Ractliffe by Kathleen MacQueen
In her latest installment of Shifting Connections, Kathleen MacQueen sits down with South African photographer Jo Ractliffe.

Discover MFA Programs in Art and Writing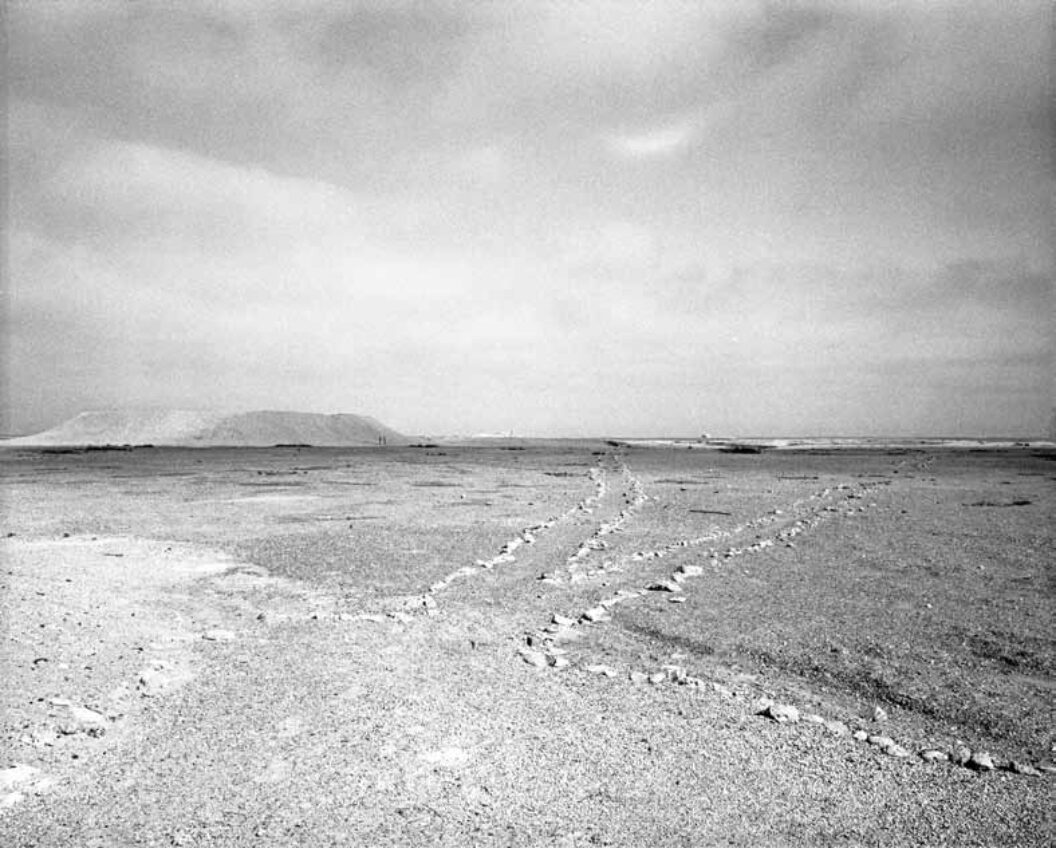 South African photographer Jo Ractliffe and I had each read Another Day of Life, Ryszard Kapu?ci?ski's account of the events leading up to Angola's struggle for independence from Portugal and the civil war that ensued. To her, Angola had been a myth, the site of a border war between her native South Africa and Namibia, a place where brothers and boyfriends were sent for military service. For me, the conflict had continued through six presidencies but I was completely unaware of either U.S. or Soviet involvement—a protracted parallel of the Cold War—a struggle over ideological positions and resource allocation. It was a global struggle mapped as local, which ended militarily in 2002 but continues economically today. We shared a conversation about her landscape series As Terras do Fim do Mundo as an imaginative space that creates its own language.
Kathleen MacQueen Thinking about Sontag's early essays included in On Photography (1977), I question photography's value as documentation of reality. Looking at your images—particularly this latest series entitled, As Terras do Fim do Mundo (The Lands of the End of the World)—I consider a way of seeing rather than a documentation of fact. In this sense, the American geographer D.W. Meinig introduced in the 1970s a hypothetical landscape with ten viewers, each of whom saw the same landscape differently: as nature, habitat, artifact, system, problem, resources, ideology, history, place, and aesthetic. He failed to foresee an 11th viewer: you, who see landscape as conscience! Why landscape, why Angola, and why now?
Jo Ractliffe I agree; for me, photography is very much about seeing—and being critical and self-reflexive about what such seeing means. Jill Bennett has a fine way of articulating it; she talks about a seeing that reflects upon "conditions of perception." I like that; how it speaks to the contexts that frame our perceptions and understandings of things …
Why landscape? I'm a little hesitant to even call it landscape; it's more about space and the ways space speaks to the things I'm interested in expressing in my photographs. And to be honest, I prefer working with space and structures and objects. I have difficulty with what it means to photograph people—the complex, often fraught, exchanges it entails. David Goldblatt says I like landscape because it doesn't talk
back! I don't entirely agree; I find landscape very present and I have a strong sense of being in dialogue with it. I also like the solitariness that comes with the process–the road, the journeys, time and distance.
So with regard to why Angola and why now, it's a story that goes back to when I was making the Nadir series in the mid 1980s. Amongst other books on landscape, war and dispossession, I read Another Day of Life (1976), Ryszard Kapu?ci?ski's account of events leading up to Angola's independence and subsequent civil war. It resonated with what was happening here in South Africa and it also gave me a sense of how I could work metaphorically in photography (a big ongoing struggle; how to have my way with this mode that so resists me!). There's a wonderful passage in Kapu?ci?ski's book about the dogs in Luanda, abandoned when the Portuguese left, which largely inspired the dogs of my Nadir series.
That's when my preoccupation with Angola began. Until then, it was an abstract place; in the seventies and early eighties, it was simply known as "The Border", a secret location where brothers and boyfriends were sent during their military service. And although stories about the war began to emerge, it remained for me, largely a place of myth. I never thought I would actually go to Angola but then I was invited; so in 2007, I went to Luanda—five years after the war ended and the year of Kapu?ci?ski's death.
But I'm interested in your idea of landscape as conscience. I like Meinig's ideas around landscape as history (and it connects with an idea of landscape as archive), also place and ideology. And curiously, when making this work, I had an idea in my head about landscape as pathology; I'm not quite sure what I mean by that but it might connect with your idea—so how would you see landscape as conscience?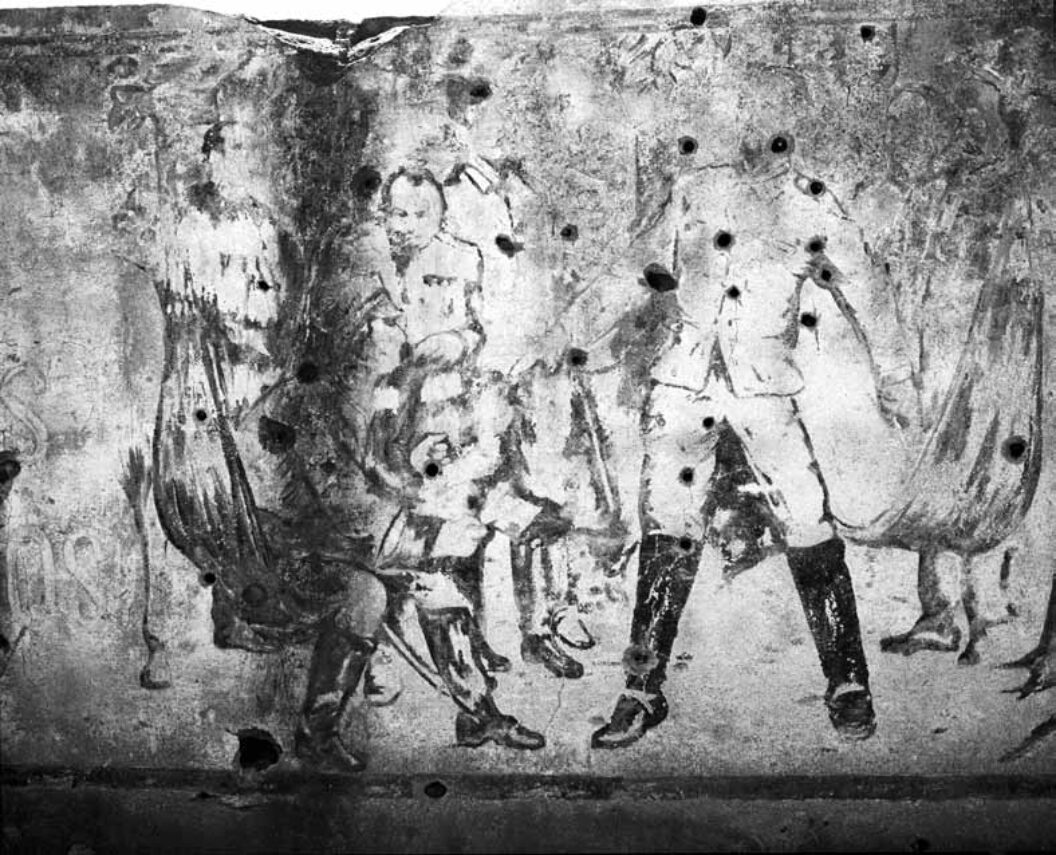 rKM It is the sense of presence that your images enhance rather than obliterate. These spaces have history written through them; they have witnessed actions both generative and degenerative. Though I
realize I cannot read these spaces with complete understanding—the forensic details being foreign to me—nonetheless the pervasive recognition is that the landscape breathes. It is wounded terrain but still living. How does this land become a metaphor for life both human and environmental? What could you discern from being there, and how did you learn to read its markers?
JR Even though I had spent time in the capital, Luanda, when I first entered southern Angola my experience was not unlike what you describe. I was very aware of being without language; sometimes,
quite literally, I didn't know what I was looking at, or whether I was looking at something from 20 or 30 years ago, or just the month before. What struck me repeatedly was a peculiar sense of collapsed time and a silence that was very powerful. It was more than the silence of absence; it was—as you say—a living breathing presence, like Pablo Neruda's Furies and Sufferings —"one hour alone, long as an artery … and the patience of crumpled time" …
So my experience through the spaces of that landscape, literally finding my way into meaning, was something that came over time, over repeated journeys. All those roadside markers, for instance—and I
must have photographed hundreds of them—were initially unfathomable, open to all sorts of imaginings. And it was only on my second or third trip when I (nervously!) took a walk along a path, that I discovered they identified safe passages through mined areas. Others remained a mystery—like the two memorial-like structures in the desert near Namibe. But what drew me particularly to these and other signs and objects was the way they spoke to time and history, and how they conjured human presence—moments of living and dying.
These are tricky questions, hard to put into words! So I'm going to turn this back to you and ask, as someone not from South Africa, Namibia or Angola, how would you read these images?
KM Silence has so many implications and is an apt beginning for reading your images. Silence can evoke an absence or cessation of communication but also a moment of reflection or an accounting for the
moment. I read these images as an effort to understand metaphorically the broad expanse of space but also to grasp the particulars of detail, location, and historic specificity. You give us very precise captions
to a cruel historical era that appeared to be a local conflict but which you and I each came to realize, through our own investigations, was also a global scramble for resources. How ironic that a land full of natural resources has been laid to waste!
In Regarding the Pain of Others (2002), Susan Sontag suggests, "The memory of war, however, like all memory, is mostly local." She adds, "Most wars do not acquire the requisite fuller meaning." Your images
mediate between a land and its history but they also reveal the present conditions—as well as existential questions—of the traces of conflicts. Physical distance does not always equal emotional distance. You
describe the feeling of being without language and "finding [your] way into meaning"—the land did not want to give up its secrets easily but you gave in to being lost, of discovering the language of markers slowly and respectfully. This perspective has a great deal to offer anyone.
You also "… like the solitariness that comes with the process—the road, the journeys, time and distance." Your work over the years has focused on both political and personal spaces. Angola as a subject cannot avoid its political context; what is personal about these two Angolan projects—Terreno Ocupado (Occupied Land) and As Terras do Fim do Mundo (The Lands of the End of the World)? Where have they taken you as an artist and as a person? What emotions are carried in this land both for you and for Angola itself?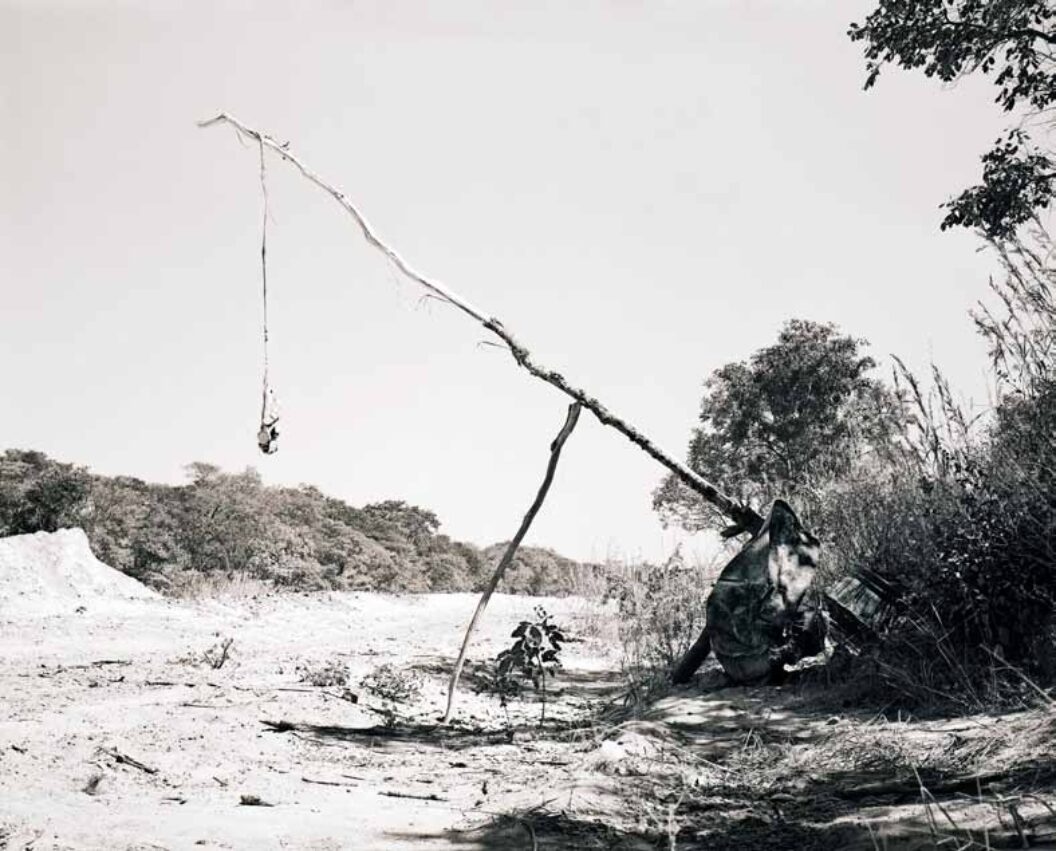 JR Talking about ironies, did you know the Americans had been drilling oil in Angola since the early 1970s? And all through the war their installations were being protected by the Russian and Cuban-
backed Angolan army against attacks by the SADF and UNITA, armies America was funding and providing arms? Incredible, yes! And as a friend pointed out, the Russians didn't get adrop of oil and you
still cannot legally buy a Cuban cigar in New York!
I'm not sure what Sontag means by memory being "local"—surely the memory would extend across Africa, to Cuba, Russia, and even Portugal? But in South Africa, there was so much secrecy and denial,
that for the greater population (at least for those not directly involved in either the apartheid government's war or the liberation struggle), the war remains shrouded in myth, and the memory charged with conflicting narratives. It dispossessed a whole generation and still casts a long shadow. So one of the reasons for embarking on this project was, in some way, to attempt to locate the imaginary of that war, to engage the myths that circulate and retrieve a place for memory.
As for me, I don't know where to start; there's so much to say about how it all unfolded and what it has meant. But it took me right back to the 1980s; to the struggles and desires I had about photography
and to what I felt about South Africa. I've spoken a bit about this collision of past and present in the landscape, but it was also colliding in me. About a week into my first trip to Luanda, I was in Roque
Santeiro and I thought, This is where Mad Max meets The Canterbury Tales … . And in that moment, I recognized the landscapes of my Nadir series. It was like the world suddenly shape-shifted and I knew where I was and what I was looking for. I can't explain it, but for all that I was strange to this place, I also felt curiously at home.
The other side of this was the actual experience of being in an unfamiliar and manifestly traumatized landscape—and traveling in the company of ex-soldiers who were going back to battlegrounds for the first time in thirty odd years. Seeing things through their eyes, bearing witness to their experiences. These were men of my generation; boys in the 1970s who left school and went to war. It was extraordinary; it was painful, challenging, and at times quite hard to stay in my own skin. But it also expanded my understanding, both of myself, and of people who come from very different ideological and cultural positions from mine. I'm not sure whether this could have happened in our usual worlds, but the conditions of that kind of travel, what it required both physically and psychologically, created a very particular trust between us, even empathy. It was a profound experience.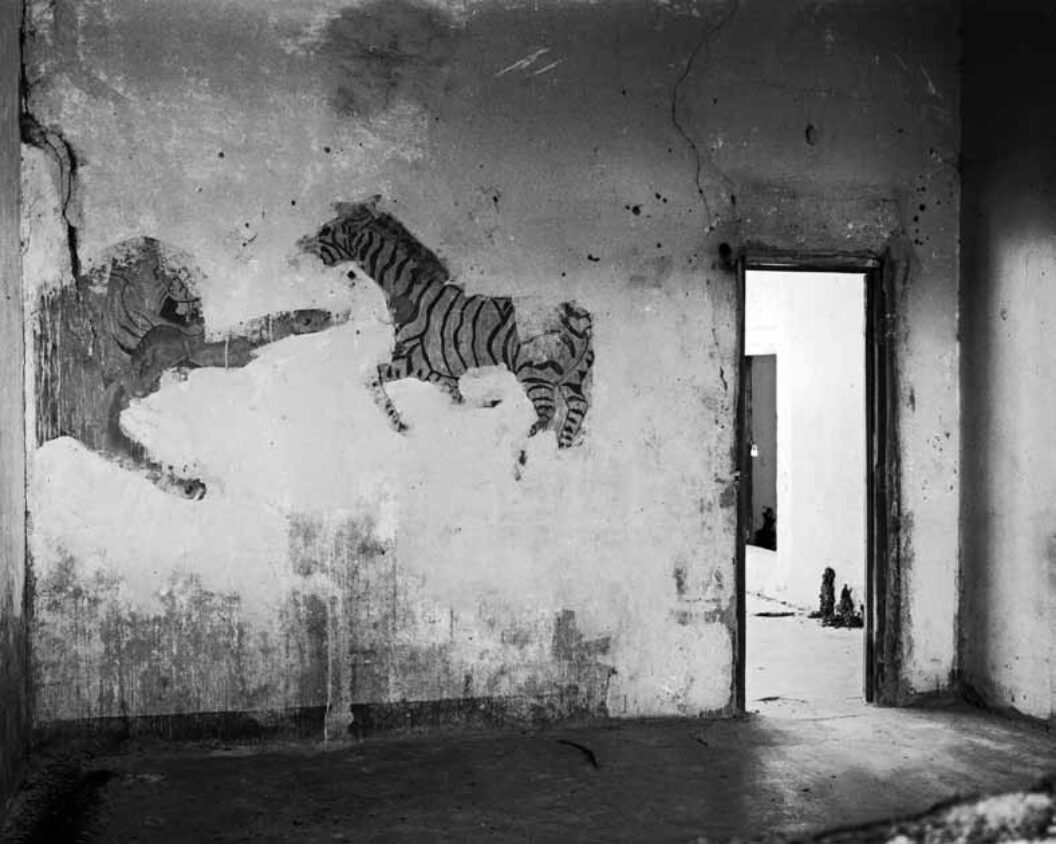 Kathleen MacQueen writes on contemporary art and has published essays and reviews in The Art Book, Seachange Journal, Art Criticism, and the Journal of Multicultural and Cross-cultural Research.
We are encouraged as viewers of art to be critical, even judgmental, but what of flexibility and openness? Shifting Connections suggests that— rather than linear genealogies—time, place, and subject are crucial moments in art, that the intersections of thought are more vital than fixed opinion. With alternating reviews and interviews, the column begins from a position that art can speak with—rather than about—its subject, through shifting connections.